Help!
Keep the Archive Alive!
Abuse of Sacred-texts.com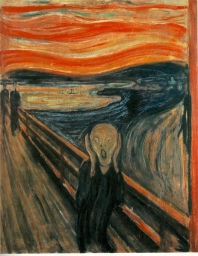 What do we mean by abuse of this site? Well, if you download the entire site over and over again using a web robot, you waste bandwidth that others could use. It's also expensive: usually on any given day over half of the cost of running the site is because of three or four users who engage in this kind of behavior.
For instance, in October the individual with the IP address of 66.68.228.178 used 10 percent of the site's bandwidth during that month, racking up over two million hits. That IP address is currently banned from accessing sacred-texts. This is what we mean by abuse. There is no reason for one individual to access this site that many times: they downloaded every file at the site ten times over. This person must really really hate this site.
If you really, really, really want the entire contents of the site, you should consider buying our DVD-ROM. It's a lot easier than downloading the site, believe me. Too expensive for you? We have cheaper CD-ROMs which are always on sale. Come on, you know you'd rather just get the disk.
If you insist on downloading the site, you might want to make a Donation to defray the costs of your bad decision.