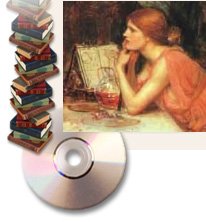 Main Page
---

---
More Info:
Gift Shop
Buy older versions of the CD-ROM
---
Why PayPal?

The leader in eCommerce, run by Ebay.com, PayPal is safe, fast and secure! You can buy using PayPal with your credit card or your checking account. We have used PayPal at sacred-texts for nearly a decade without any problems. PayPal allows us to get your disk in the mail faster and more efficiently.

---
Need PayPal Help?

If you have questions about PayPal, you can call them toll-free at 1-888-221-1161, 4:00 AM PDT to 10:00 PM PDT Monday through Friday, or 6:00 AM PDT to 8:00 PM PDT on Saturday and Sunday. Note: you can hit 'zero' at any time to bypass the voice menus. If you are having technical issues with PayPal you can also call their technical support line at 1-800-852-1973.
---
Support topic: Changing your PayPal Profile....
---
back to Sacred-texts
Gift Shop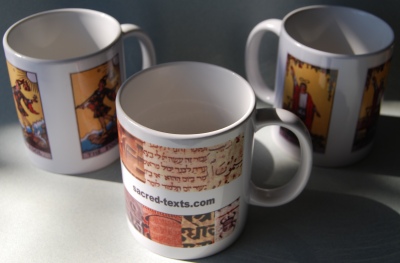 Now you can buy high quality Sacred-texts merchandise at cafepress.com/evinity.
All sales go to support sacred-texts.com for continued free access online. Do your part and get a beautiful coffee mug, too!
All mugs are just $14.95 plus shipping.
We have a complete line of Tarot coffee mugs, including each of the arcana from the deck. NOTE: All Tarot images are from a genuine 1909 first edition Rider-Waite-Smith Tarot deck, scanned in high resolution.