Sacred-texts on Disk: Buy by Mail Order
If you don't want to buy the disk online, use the shopping cart and place a mail order. This does not transfer any information over the internet. Simply fill in what you want to buy, press a button, and your invoice will be displayed in your browser with complete shipping information and the total price of your order. Print it out and send it in using postal mail, along with your payment. We accept checks, money orders and cash. If you specify an email, you will get an emailed receipt the day we ship the product.
---
HOW TO PLACE A MAIL ORDER
It's as simple as 1, 2, 3:
1. Use the shopping cart to set up your order.
2. Fill out your shipping info.
3. Print out and mail your invoice with payment.

---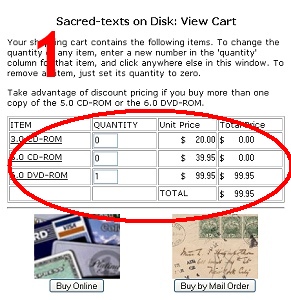 On the shopping cart page, fill in your order. The page updates itself automatically. You can edit your order by changing the numbers in the 'Quantity' column. Click anywhere else in the shopping cart window to update your total.
---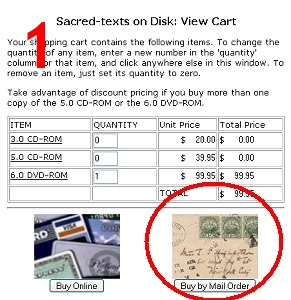 When you are ready to buy, click on the 'Buy by Mail Order' button as shown.
---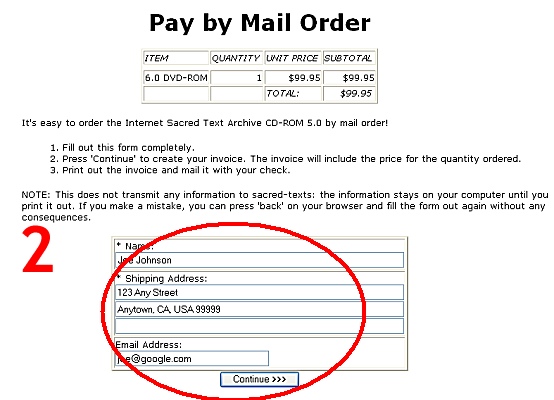 Fill in your shipping address completely and (optionally) your email address.
---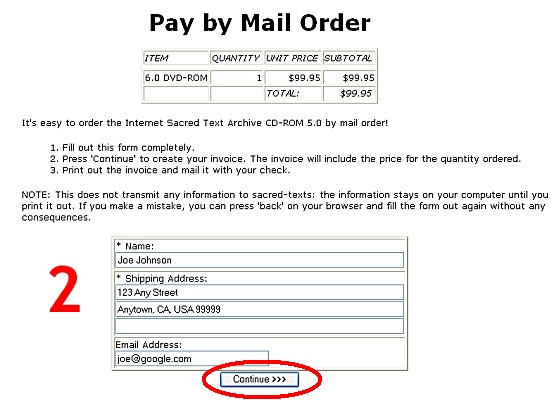 Click on 'CONTINUE.' (This does not send any imformation over the Internet).
---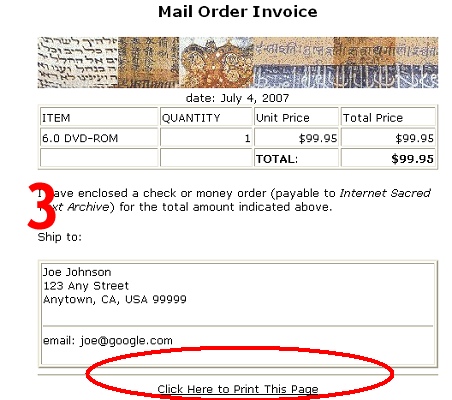 Print out the invoice by clicking on 'Click Here to Print This Page.'
---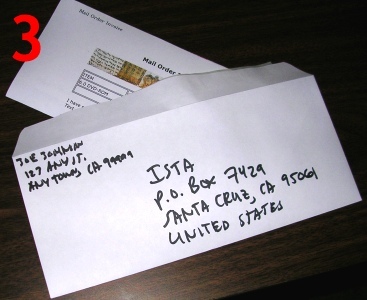 Send in your order to the address on the invoice, along with your payment.