Help!
Keep the Archive Alive!
Shakespeare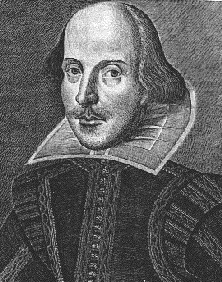 ---
Plays |  Books About Shakespeare
---
Why include the works of Shakespeare at sacred-texts? The answer to this will be self-evident to some, and a mystery to others.
This site includes the works of several other dramatists, such as Aeschylus, Sophocles, Euripides, Kalidasa, the Noh Plays of Japan, and the Inca Drama of Ollantay. In common with Shakespeare, these great works of world literature illuminate the main themes of this site, as well as the human condition in general.
---

 Antony and Cleopatra


 A Lovers' Complaint


 All's Well That Ends Well


 As You Like It


 Comedy of Errors


 Coriolanus


 Cymbeline


 Hamlet


 Julius Caeser


 King Henry the Fourth, Part I


 King Henry the Fourth, Part II


 King Henry the Fifth


 King Henry the Sixth, Part I


 King Henry the Sixth, Part II


 King Henry the Sixth, Part III


 King Henry the Eighth


 King John


 King Richard the Second


 King Richard the Third


 King Lear


 Loves Labour Lost


 Macbeth


 Much Ado About Nothing


 Measure for Measure


 Midsummers' Night Dream


 Merchant of Venice


 Merry Wives of Windsor


 Othello


 Pericles, Prince of Tyre


 Romeo and Juliet


 Rape of Lucrece


 Sonnets


 Titus Andronicus


 Troilus and Cressida


 Tempest


 Two Gentlemen of Verona


 Two Noble Kinsmen


 Timon of Athens


 Taming of the Shrew


 Twelfth Night


 The Winter's Tale


 Venus and Adonis
---
Books about Shakespeare

 Folk-lore of Shakespeare
by T.F. Thiselton Dyer [1883]
A comprehensive reference to Elizabethan folklore and cultural references in Shakespeare and his contemporaries.