Help!
Keep the Archive Alive!
Southeastern Native Americans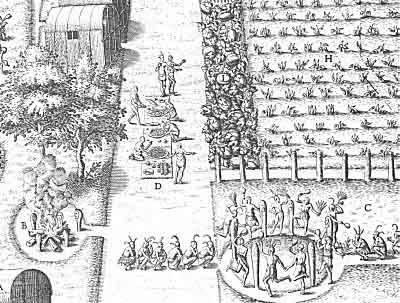 ---
This index has links to resources at Sacred-texts about the religion, mythology, folklore and spiritual practices of Native Americans of the Southeastern region, including the Cherokee and Creek.
---
The Cherokee have their own index.

 Myths and Tales of the Southeastern Indians
by John R. Swanton. [1929]
(Bureau of American Ethnology Bulletin, No. 88.)
A scholarly collection of Southeastern folklore.

 When the Storm God Rides: Tejas and other Indian Legends
by Florence Stratton, collected by Bessie M. Reid, Illustrations by Berniece Burrough. [1936]
Tales of the Texan Native Americans.