Help!
Keep the Archive Alive!
The World Bible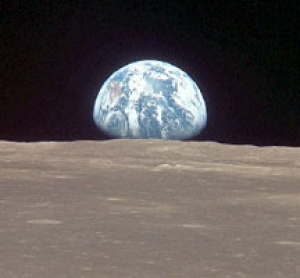 This page has links to non-English translations of the Bible at sacred-texts in (primarily) modern languages. Most of these pages require that your browser support
Unicode
. Some of these translations are (partial), or of the New Testament (NT) only. Many of these files, derived from data provided by the 
The Unbound Bible
 site, are of unknown publication date, and hence of unknown copyright status. We have identified known editions where possible. Editions in the public domain in the US are marked with (*).
For classical Biblical languages see:

 the Tanakh
The Hebrew Bible.


 Greek New Testament
The Gospels in the original ancient Greek.


 Vulgate
The Latin Bible used for centuries by the Catholic Church.


 The Septuagint
The first Ancient Greek translation of the Tanach.


 Polyglot
All the Biblical source texts in parallel with the KJV.
---

Afrikaans Bible [1953]


Albanian Bible


Amharic Bible (NT)


Aramaic Bible (NT)


 Arabic Bible (*)
Eli Smith and Cornelius Van Allen Van Dyck [1865]
A 19th century translation of the Bible into Arabic.


 Eastern Armenian Bible (partial)


 Western Armenian Bible (NT)


 Basque Bible (NT)


 Breton Bible (NT Gospels)


 Chamorro Bible (partial)


 Chinese Union Version Bible (*) [1919]
The Chinese Union Version, traditional character set.


 Coptic Bible (NT)


 Croatian Bible


 Danish Bible


 Dutch Statenvertaling Bible (*) [1635]
The first official Dutch Bible translation, still in use.


 Esperanto Bible


 Estonian Bible (partial)


 Finnish Bible (*) [1776]
The first translation of the Bible into modern Finnish.


 French Bible (*)
tr. by Louis Segond [1910]
The Bible version used by most French-speaking Protestants.


 Georgian Bible (partial)


 German Bible (*)
tr. by Martin Luther [1545]
One of the first vernacular translations of the Bible.


 Gothic Bible (partial)


 Modern Hebrew Bible


 Hungarian Bible (*)
tr. by Gáspár Károli [1590]
The first complete translation into Hungarian, still in use today.


 Italian Bible (*)
tr. by Giovanni Diodati [1649]
The reference version of the Bible for Italian Protestants.


 Kabyle Bible (NT)


 Korean Bible


 Latvian Bible (NT)


 Manx Bible (partial) (*) [1772]?


 Maori Bible


 Norwegian Bible [1930]


 Portuguese Bible (*)
tr. by João Ferreira de Almeida [1691]


 Potawatomi Bible (partial) (*)
tr. by Lykins [1844]


 Romani Bible (NT)


 Russian Bible (*) [1876]


 Scottish Gaelic Bible (Gospel of Mark)


 Spanish Bible (*)
tr. by Casiodoro de Reina and Cipriano de Valera [1602, rev. 1909]


 Swahili Bible (NT)


 Swedish Bible (*) [1917]


 Tagalog Bible (*) [1905]


 Turkish Bible


 Ukrainian Bible (NT) (*)
tr. by Paneleimon Kulish [1871]


 Vietnamese Bible [1934]


 Wolof Bible (NT)


 Xhosa Bible