Help!
Keep the Archive Alive!
English Bibles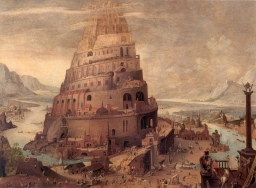 This page has links to English translations of the Bible at sacred-texts. These files (except for the KJV) were derived from data provided by the 
The Unbound Bible
 website. We have identified known editions where possible. All of these editions are believed to be in the public domain in the US, due to being published prior to 1923, by non-renewal, or by explicit donation to the public domain.
---

 American Standard Version
[1901]
A widely used KJV-derived version of the Bible.


 Basic English Bible
tr. by S.H. Hooke [NT 1941, OT 1949]
A public domain translation using 850-word Basic English.


 Darby Bible
tr. by J.N. Darby [1890]
An original 19th century public domain translation.


 Douay-Rheims Bible
ed. by Richard Challoner [1752]
Sourced from the Vulgate, an older translation popular with traditional Catholics.


 King James Version (KJV),
The English reference translation, a masterpiece of English literature.


 Webster's Bible
tr. by Noah Webster [1833]
Based on the KJV with updated grammar and lexicon.


 World English Bible
[2000]
A contemporary project to create a modern English translation of the Bible free of copyright.


 Weymouth New Testament
[1903]
A non-denominational NT English translation into modern language.


 Young's Literal Translation
tr. by Robert Young [1862]
An exacting literal English translation from original sources.