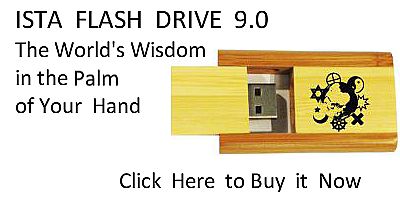 Sacred Texts
Islam
Index
Hypertext Qur'an
Unicode
Palmer
Pickthall
Yusuf Ali English
Rodwell
Sūra VIII.: Anfāl, or the Spoils of War. Index
Previous
Next
---


The Holy Quran, tr. by Yusuf Ali, [1934], at sacred-texts.com
---
Sūra VIII.: Anfāl, or the Spoils of War.
Section 7
---

49. Ith yaqoolu almunafiqoona waallatheena fee quloobihim maradun gharra haola-i deenuhum waman yatawakkal AAala Allahi fa-inna Allaha AAazeezun hakeemun
49. Lo! the Hypocrites say, and those
In whose hearts is a disease:
"These people,—their religion
Has misled them." But
If any trust in God, behold!
God is Exalted in might, Wise.
---

50. Walaw tara ith yatawaffa allatheena kafaroo almala-ikatu yadriboona wujoohahum waadbarahum wathooqoo AAathaba alhareeqi
50. If thou couldst see,
When the angels take the souls
Of the Unbelievers (at death),
(How) they smite their faces
And their backs, (saying):
"Taste the Penalty of the blazing Fire—
---

51. Thalika bima qaddamat aydeekum waanna Allaha laysa bithallamin lilAAabeedi
51. "Because of (the deeds) which
Your (own) hands sent forth:
For God is never unjust
To His servants:
---

52. Kada/bi ali firAAawna waallatheena min qablihim kafaroo bi-ayati Allahi faakhathahumu Allahu bithunoobihim inna Allaha qawiyyun shadeedu alAAiqabi
52. "(Deeds) after the manner
Of the People of Pharaoh
And of those before them:
They rejected the Signs of God,
And God punished them
For their crimes: for God
Is Strong, and Strict in punishment:
---

53. Thalika bi-anna Allaha lam yaku mughayyiran niAAmatan anAAamaha AAala qawmin hatta yughayyiroo ma bi-anfusihim waanna Allaha sameeAAun AAaleemun
53. "Because God will never change
The Grace which He hath bestowed
On a people until they change
What is in their (own) souls:
And verily God is He
Who heareth and knoweth (all things)."
---

54. Kada/bi ali firAAawna waallatheena min qablihim kaththaboo bi-ayati rabbihim faahlaknahum bithunoobihim waaghraqna ala firAAawna wakullun kanoo thalimeena
54. "(Deeds) after the manner
Of the People of Pharaoh
And those before them":
They treated as false the Signs
Of their Lord: so We
Destroyed them for their crimes,
And We drowned the People
Of Pharaoh: for they were all
Oppressors and wrong-doers.
---

55. Inna sharra alddawabbi AAinda Allahi allatheena kafaroo fahum la yu/minoona
55. For the worst of beasts
In the sight of God
Are those who reject Him:
They will not believe.
---

56. Allatheena AAahadta minhum thumma yanqudoona AAahdahum fee kulli marratin wahum la yattaqoona
56. They are those with whom
Thou didst make a covenant,
But they break their covenant
Every time, and they have not
The fear (of God).
---

57. Fa-imma tathqafannahum fee alharbi fasharrid bihim man khalfahum laAAallahum yaththakkaroona
57. If ye gain the mastery
Over them in war,
Disperse, with them, those
Who follow them,
That they may remember.
---

58. Wa-imma takhafanna min qawmin khiyanatan fainbith ilayhim AAala sawa-in inna Allaha la yuhibbu alkha-ineena
58. If thou fearest treachery
From any group, throw back
(Their Covenant) to them, (so as
To be) on equal terms:
For God loveth not the treacherous.