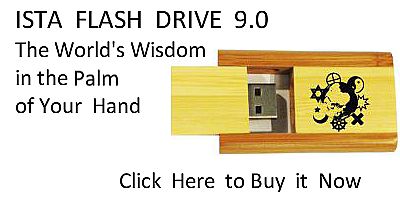 Sacred Texts
Islam
Index
Hypertext Qur'an
Unicode
Palmer
Pickthall
Yusuf Ali English
Rodwell
Sūra VIII.: Anfāl, or the Spoils of War. Index
Previous
Next
---


The Holy Quran, tr. by Yusuf Ali, [1934], at sacred-texts.com
---
Sūra VIII.: Anfāl, or the Spoils of War.
Section 6
---

45. Ya ayyuha allatheena amanoo itha laqeetum fi-atan faothbutoo waothkuroo Allaha katheeran laAAallakum tuflihoona
45. O ye who believe!
When ye meet a force,
Be firm, and call God
In remembrance much (and often);
That ye may prosper:
---

46. WaateeAAoo Allaha warasoolahu wala tanazaAAoo fatafshaloo watathhaba reehukum waisbiroo inna Allaha maAAa alssabireena
46. And obey God and His Apostle;
And fall into no disputes,
Lest ye lose heart
And your power depart;
And be patient and persevering:
For God is with those
Who patiently persevere:
---

47. Wala takoonoo kaallatheena kharajoo min diyarihim bataran wari-aa alnnasi wayasuddoona AAan sabeeli Allahi waAllahu bima yaAAmaloona muheetun
47. And be not like those
Who started from their homes
Insolently and to be seen of men,
And to hinder (men)
From the path of God:
For God compasseth round about
All that they do.
---

48. Wa-ith zayyana lahumu alshshaytanu aAAmalahum waqala la ghaliba lakumu alyawma mina alnnasi wa-innee jarun lakum falamma taraati alfi-atani nakasa AAala AAaqibayhi waqala innee baree-on minkum innee ara ma la tarawna innee akhafu Allaha waAllahu shadeedu alAAiqabi
48. Remember Satan made
Their (sinful) acts seem
Alluring to them, and said:
"No one among men
Can overcome you this day,
While I am near to you":
But when the two forces
Came in sight of each other,
He turned on his heels,
And said: "Lo! I am clear
Of you; to! I see
What ye see not;
Lo! I fear God; for God
Is strict in punishment.