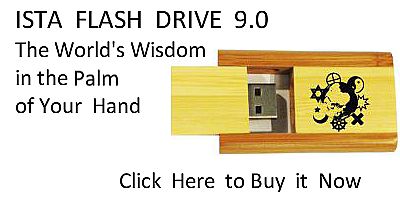 Sacred Texts
Islam
Index
Hypertext Qur'an
Unicode
Palmer
Pickthall
Yusuf Ali English
Rodwell
Sūra VIII.: Anfāl, or the Spoils of War. Index
Previous
Next
---


The Holy Quran, tr. by Yusuf Ali, [1934], at sacred-texts.com
---
Sūra VIII.: Anfāl, or the Spoils of War.
Section 3
---

20. Ya ayyuha allatheena amanoo ateeAAoo Allaha warasoolahu wala tawallaw AAanhu waantum tasmaAAoona
20. O ye who believe!
Obey God and His Apostle,
And turn not away from him
When ye hear (him speak).
---

21. Wala takoonoo kaallatheena qaloo samiAAna wahum la yasmaAAoona
21. Nor be like those who say,
"We hear," but listen not:
---

22. Inna sharra alddawabbi AAinda Allahi alssummu albukmu allatheena la yaAAqiloona
22. For the worst of beasts
In the sight of God
Are the deaf and the dumb,—
Those who understand not.
---

23. Walaw AAalima Allahu feehim khayran laasmaAAahum walaw asmaAAahum latawallaw wahum muAAridoona
23. If God had found in them
Any good, He would indeed
Have made them listen:
(As it is), if He had made them
Listen, they would but have
Turned back and declined (faith).
---

24. Ya ayyuha allatheena amanoo istajeeboo lillahi walilrrasooli itha daAAakum lima yuhyeekum waiAAlamoo anna Allaha yahoolu bayna almar-i waqalbihi waannahu ilayhi tuhsharoona
24. O ye who believe!
Give your response to God
And His Apostle, when He
Calleth you to that which
Will give you life;
And know that God
Cometh in between a man
And his heart, and that
It is He to Whom
Ye shall (all) be gathered.
---

25. Waittaqoo fitnatan la tuseebanna allatheena thalamoo minkum khassatan waiAAlamoo anna Allaha shadeedu alAAiqabi
25. And fear tumult or oppression,
Which affecteth not in particular
(Only) those of you who do wrong:
And know that God
Is strict in punishment.
---

26. Waothkuroo ith antum qaleelun mustadAAafoona fee al-ardi takhafoona an yatakhattafakumu alnnasu faawakum waayyadakum binasrihi warazaqakum mina alttayyibati laAAallakum tashkuroona
26. Call to mind when ye
Were a small (band),
Despised through the land,
And afraid that men might
Despoil and kidnap you;
But He provided a safe asylum
For you, strengthened you
With His aid, and gave you
Good things for sustenance:
That ye might be grateful.
---

27. Ya ayyuha allatheena amanoo la takhoonoo Allaha waalrrasoola watakhoonoo amanatikum waantum taAAlamoona
27. O ye that believe!
Betray not the trust
Of God and the Apostle,
Nor misappropriate knowingly
Things entrusted to you.
---

28. WaiAAlamoo annama amwalukum waawladukum fitnatun waanna Allaha AAindahu ajrun AAatheemun
28. And know ye
That your possessions
And your progeny
Are but a trial;
And that it is God
With whom lies
Your highest reward.