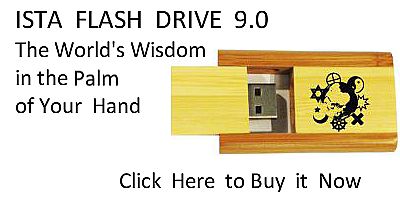 Sacred Texts
Christianity
Calvin
Index
Previous
Next
---
Calvin's Commentaries, Vol. 45: Catholic Epistles, tr. by John King, [1847-50], at sacred-texts.com
---
1. Likewise, ye wives, be in subjection to your own husbands; that, if any obey not the word, they also may without the word be won by the conversation of the wives;
1. Similiter mulieres subjectae sint propriis maritis; ut etiam siqui sunt increduli sermoni, per uxorum conversationem absque sermone lucrifiant;
2. While they behold your chaste conversation coupled with fear.
2. Considerantes puram (vel, castam) vestram in timore conversationem;
3. Whose adorning let it not be that outward adorning of plaiting the hair, and of wearing of gold, or of putting on of apparel;
3. Quarum ornatus sit non externus, in plicatura capillorum et circumpositione auri, aut palliorum amictu;
4. But let it be the hidden man of the heart, in that which is not corruptible, even the ornament of a meek and quiet spirit, which is in the sight of God of great price.
4. Sed interior cordis homo, qui in incorruptione situs est placidi et quieti spiritus, qui spiritus coram Deo pretiosus est (vel, quod est coram Deo pretiosum.)
He proceeds now to another instance of subjection, and bids wives to be subject to their husbands. And as those seemed to have some pretense for shaking off the yoke, who were united to unbelieving men, he expressly reminds them of their duty, and brings forward a particular reason why they ought the more carefully to obey, even that they might by their probity allure their husbands to the faith. But if wives ought to obey ungodly husbands, with much more promptness ought they to obey, who have believing husbands.
But it may seem strange that Peter should say, that a husband might be gained to the Lord without the word; for why is it said, that "faith cometh by hearing?" Ro 10:17. To this I reply, that Peter's words are not to be so understood as though a holy life alone could lead the unbelieving to Christ, but that it softens and pacifies their minds, so that they might have less dislike to religion; for as bad examples create offenses, so good ones afford no small help. Then Peter shews that wives by a holy and pious life could do so much as to prepare their husbands, without speaking to them on religion, to embrace the faith of Christ.
2 While they behold For minds, however alienated from the true faith, are subdued, when they see the good conduct of believers; for as they understood not the doctrine of Christ, they form an estimate of it by our life. It cannot, then, be but that they will commend Christianity, which teaches purity and fear.
3 Whose adorning The other part of the exhortation is, that wives are to adorn themselves sparingly and modestly: for we know that they are in this respect much more curious and ambitious than they ought to be. Then Peter does not without cause seek to correct in them this vanity. And though he reproves generally sumptuous or costly adorning, yet he points out some things in particular, — that they were not artificially to curl or wreath their hair, as it was usually done by crisping-pins, or otherwise to form it according to the fashion; nor were they to set gold around their head: for these are the things in which excesses especially appear.
It may be now asked, whether the Apostle wholly condemns the use of gold in adorning the body. Were any one to urge these words, it may be said, that he prohibits precious garments no less than gold; for he immediately adds, the putting on of apparel, or, of clothes. But it would be an immoderate strictness wholly to forbid neatness and elegance in clothing. If the material is said to be too sumptuous, the Lord has created it; and we know that skill in art has proceeded from him. Then Peter did not intend to condemn every sort of ornament, but the evil of vanity, to which women are subject. Two things are to be regarded in clothing, usefulness and decency; and what decency requires is moderation and modesty. Were, then, a woman to go forth with her hair wantonly curled and decked, and make an extravagant display, her vanity could not be excused. They who object and say, that to clothe one's-self in this or that manner is an indifferent thing, in which all are free to do as they please, may be easily confuted; for excessive elegance and superfluous display, in short, all excesses, arise from a corrupted mind. Besides, ambition, pride, affectation of display, and all things of this kind, are not indifferent things. Therefore they whose minds are purified from all vanity, will duly order all things, so as not to exceed moderation.
4 But let it be the hidden, man of the heart The contrast here ought to be carefully observed. Cato said, that they who are anxiously engaged in adorning the body, neglect the adorning of the mind: so Peter, in order to restrain this desire in women, introduces a remedy, that they are to devote themselves to the cultivation of their minds. The word heart, no doubt means the whole soul. He at the same time shews in what consists the spiritual adorning of women, even in the incorruptness of a meek and quiet spirit "Incorruptness," as I think, is set in opposition to things which fade and vanish away, things which serve to adorn the body. Therefore the version of Erasmus departs from the real meaning. In short, Peter means that the ornament of the soul is not like a fading flower, nor consists in vanishing splendor, but is incorruptible. By mentioning quiet and a tranquil spirit, he marks out what especially belongs to women; for nothing becomes them more than a placid and a sedate temper of mind. 36 For we know how outrageous a being is an imperious and a self-willed woman. And further, nothing is more fitted to correct the vanity of which Peter speaks than a placid quietness of spirit.
What follows, that it is in the sight of God of great price, may be referred to the whole previous sentence as well as to the word spirit; the meaning indeed will remain the same. For why do women take so much care to adorn themselves, except that they may turn the eyes of men on themselves? But Peter, on the contrary, bids them to be more anxious for what is before God of a great price.
5. For after this manner in the old time the holy women also, who trusted in God, adorned themselves, being in subjection unto their own husbands:
5. Sic enim aliquando et sanctae mulieres quae sperabant in Deum, ornabant seipsas, subjectae propriis maritis:
6. Even as Sara obeyed Abraham, calling him lord: whose daughters ye are, as long as ye do well, and are not afraid with any amazement.
6. Quemadmodum et Sara obediebat Abrahae, dominum ipsum appellans, cujus filiae estis factae, si benefeceritis, et non terreamini ullo pavore.
He sets before them the example of pious women, who sought for spiritual adorning rather than outward meretricious ornaments. But he mentions Sarah above all others, who, having been the mother of all the faithful, is especially worthy of honor and imitation on the part of her sex. Moreover, he returns again to subjection, and confirms it by the example of Sarah, who, according to the words of Moses, called her husband Lord. (Ge 18:12.) God, indeed, does not regard such titles; and it may sometimes be, that one especially petulant and disobedient should use such a word with her tongue; but Peter means, that Sarah usually spoke thus, because she knew that a command had been given her by the Lord, to be subject to her husband. Peter adds, that they who imitated her fidelity would be her daughters, that is, reckoned among the faithful.
6 And are not afraid The weakness of the sex causes women to be suspicious and timid, and therefore morose; for they fear lest by their subjection, they should be more reproachfully treated. It was this that Peter seems to have had in view in forbidding them to be disturbed by any fear, as though he had said, "Willingly submit to the authority of your husbands, nor let fear prevent your obedience, as though your condition would be worse, were you to obey." The words may be more general, "Let them not raise up commotions at home." For as they are liable to be frightened, they often make much of a little thing, and thus disturb themselves and the family. Others think that the timidity of women, which is contrary to faith, is generally reproved, as though Peter exhorted them to perform the duties of their calling with a courageous and intrepid spirit. However, the first explanation is what I prefer, though the last does not differ much from it. 37
7. Likewise, ye husbands, dwell with them according to knowledge, giving honour unto the wife, as unto the weaker vessel, and as being heirs together of the grace of life; that your prayers be not hindered.
7. Viri similiter cohabitent secundum scientiam, tanquam infirmiori vasi, muliebri impertientes honorem, tanquam etiam cohaeredes gratiae vitae (vel, multiplicis gratiae et vitae,) ne preces vestrae interrumpantur.
7 Likewise, ye husbands, dwell with them. From husbands he requires prudence; for dominion over their wives is not given them, except on this condition, that they exercise authority prudently. Then let husbands remember that they need prudence to do rightly their duty. And doubtless many foolish things must be endured by them, many unpleasant things must be borne with; and they must at the same time beware lest their indulgence should foster folly. Hence the admonition of Peter is not in vain, that the husbands ought to cohabit with them as with a weaker vessel. Part of the prudence which he mentions, is, that the husbands honor their wives. For nothing destroys the friendship of life more than contempt; nor can we really love any but those whom we esteem; for love must be connected with respect.
Moreover, he employs a twofold argument, in order to persuade husbands to treat their wives honourably and kindly. The first is derived from the weakness of the sex; the other, from the honor with which God favors them. These things seem indeed to be in a manner contrary, — that honor ought to be given to wives, because they are weak, and because they excel; but these things well agree together where love exists. It is evident, that God is despised in his gifts, except we honor those on whom he has conferred any excellency. But when we consider that we are members of the same body, we learn to bear with one another, and mutually to cover our infirmities. This is what Paul means when he says that greater honor is given to the weaker members, (1Co 12:23;) even because we are more careful in protecting them from shame. Then Peter does not without reason command that women should be cared for, and that they should be honored with a kind treatment, because they are weak. And then as we more easily forgive children, when they offend through inexperience of age; so the weakness of the female sex ought to make us not to be too rigid and severe towards our wives.
The word vessel, as it is well known, means in Scripture any sort of instrument.
Being heirs together (or co-heirs) of the grace of life Some copies have "of manifold grace;" others, instead of "life," have the word "living." Some read "co-heirs" in the dative case, which makes no difference in the sense. A conjunction is put by others between manifold grace and life; which reading is the most suitable. 38 For since the Lord is pleased to bestow in common on husbands and wives the same graces, he invites them to seek an equality in them; and we know that those graces are manifold in which wives are partakers with their husbands. For some belong to the present life, and some to God's spiritual kingdom. He afterwards adds, that they are co-heirs also of life, which is the chief thing. And though some are strangers to the hope of salvation, yet as it is offered by the Lord to them no less than to their husbands, it is a sufficient honor to the sex.
That your prayers be not hindered For God cannot be rightly called upon, unless our minds be calm and peaceable. Among strifes and contentions there is no place for prayer. Peter indeed addresses the husband and the wife, when he bids them to be at peace one with another, so that they might with one mind pray to God. But we may hence gather a general doctrine — that no one ought to come to God except he is united to his brethren. Then as this reason ought to restrain all domestic quarrels and strifes, in order that each one of the family may pray to God; so in common life it ought to be as it were a bridle to check all contentions. For we are more than insane, if we knowingly and wilfully close up the way to God's presence by prayer, since this is the only asylum of our salvation.
Some give this explanation, that an intercourse with the wife ought to be sparing and temperate, lest too much indulgence in this respect should prevent attention to prayer, according to that saying of Paul,
"Defraud not one another, unless by consent for a time, that ye may give yourselves to fasting and prayer." (1Co 7:5.)
But the doctrine of Peter extends wider: and then Paul does not mean that prayers are interrupted by mutual cohabitation. Therefore the explanation which I have given ought to be retained.
8. Finally, be ye all of one mind, having compassion one of another; love as brethren, be pitiful, be courteous:
8. Denique sitis omnes idem sentientes, compatientes, fraternè vos diligentes, misericordes, humiles;
9. Not rendering evil for evil, or railing for railing: but contrariwise blessing; knowing that ye are thereunto called, that ye should inherit a blessing.
9. Non reddentes malum pro malo, vel convitium pro convitio; imo potius benedicentes, scientes quod in hoc vocati sitis, ut benedictionem hereditate consequamini.
Now follow general precepts which indiscriminately belong to all. 39 Moreover he summarily mentions some things which are especially necessary to foster friendship and love. The first is, Be ye all of one mind, or, think ye all the same thing. For though friends are at liberty to think differently, yet to do so is a cloud which obscures love; yea, from this seed easily arises hatred. Sympathy (συμπάθεια) extends to all our faculties, when concord exists between us; so that every one condoles with us in adversity as well as rejoices with us in prosperity, so that every one not only cares for himself, but also regards the benefit of others.
What next follows, Love as brethren, belongs peculiarly to the faithful; for where God is known as a Father, there only brotherhood really exists. Be pitiful, or merciful, which is added, means that we are not only to help our brethren and relieve their miseries, but also to bear with their infirmities. In what follows there are two readings in Greek; but what seems to me the most probable is the one I have put as the text; for we know that it is the chief bond to preserve friendship, when every one thinks modestly and humbly of himself; as there is nothing on the other hand which produces more discords than when we think too highly of ourselves. Wisely then does Peter bid us to be humble-minded (ταπεινόφρονες,) lest pride and haughtiness should lead us to despise our neighbors. 40
9 Not rendering evil for evil In these words every kind of revenge is forbidden; for in order to preserve love, we must bear with many things. At the same time he does not speak here of mutual benevolence, but he would have us to endure wrongs, when provoked by ungodly men. And though it is commonly thought that it is an instance of a weak and abject mind, not to avenge injuries, yet it is counted before God as the highest magnanimity. Nor is it indeed enough to abstain from revenge; but Peter requires also that we should pray for those who reproach us; for to bless here means to pray, as it is set in opposition to the second clause. But Peter teaches us in general, that evils are to be overcome by acts of kindness. This is indeed very hard, but we ought to imitate in this case our heavenly Father, who makes his sun to rise on the unworthy. What the sophists imagine to be the meaning, is a futile evasion; for when Christ said, "Love your enemies," he at the same time confirmed his own doctrine by saying, "That ye might be the children of God."
Knowing that ye are thereunto called He means that this condition was required of the faithful when they were called by God, that they were not only to be so meek as not to retaliate injuries, but also to bless those who cursed them; and as this condition may seem almost unjust, he calls their attention to the reward; as though he had said, that there is no reason why the faithful should complain, because their wrongs would turn to their own benefit. In short, he shews how much would be the gain of patience; for if we submissively bear injuries, the Lord will bestow on us his blessing.
The verb, κληρονόμειν, to inherit, seems to express perpetuity, as though Peter had said, that the blessing would not be for a short time, but perpetual, if we be submissive in bearing injuries. But God blesses in a way different, from men; for we express our wishes to him, but he confers a blessing on us. And on the other hand, Peter intimates that they who seek to revenge injuries, attempt what will yield them no good, for they thus deprive themselves of God's blessing.
10. For he that will love life, and see good days, let him refrain his tongue from evil, and his lips that they speak no guile:
10. Qui enim vult vitam diligere, et videre dies bonos, contineat linguam suam à malo, et labia sua, ne loquantur dolum;
11. Let him eschew evil, and do good; let him seek peace, and ensue it.
11. Declinet à malo et faciat bonum, quaerat pacem et persequatur eam:
12. For the eyes of the Lord are over the righteous, and his ears are open, unto their prayers: but the face of the Lord is against them that do evil.
12. Quoniam oculi Domini super justos, et aures ejus in preces eorum; vultus autem Domini super facientes mala.
13. And who is he that will harm you, if ye be followers of that which is good?
13. Et quis est qui vobis malè faciat, si boni aemuli sitis?
14. But and if ye suffer for righteousness' sake, happy are ye: and be not afraid of their terror, neither be troubled;
14. Verum etiam si patiamini propter justitiam, beati; timorem vero eorum ne timeatis neque turbemini;
15. But sanctify the Lord God in your hearts:
15. Sed Dominum exercituum sanctificate in cordibus vestris.
10 For he He confirms the last sentence by the testimony of David. The passage is taken from the thirty-fourth Psalm, [Ps 34:12-16,] where the Spirit testifies that it will be well with all who keep themselves from all evil-doing and wrong-doing. The common feeling indeed favors what is very different; for men think that they expose themselves to the insolence of enemies, if they do not boldly defend themselves. But the Spirit of God promises a happy life to none except to the meek, and those who endure evils; and we cannot be happy except God prospers our ways; and it is the good and the benevolent, and not the cruel and inhuman, that he will favor.
Peter has followed the Greek version, though the difference is but little. David's words are literally these, — "He who loves life and desires to see good days," etc. It is indeed a desirable thing, since God has placed us in this world, to pass our time in peace. Then, the way of obtaining this blessing is to conduct ourselves justly and harmlessly towards all.
The first thing he points out are the vices of the tongue; which are to be avoided, so that we may not be contumelious and insolent, nor speak deceitfully and with duplicity. Then he comes to deeds, that we are to injure none, or cause loss to none, but to endeavor to be kind to all, and to exercise the duties of humanity.
11 Let him seek peace It is not enough to embrace it when offered to us, but it ought to be followed when it seems to flee from us. It also often happens, that when we seek it as much as we can, others will not grant it to us. On account of these difficulties and hindrances, he bids us to seek and pursue it.
12 For the eyes of the Lord are over the righteous, or, on the righteous. It ought to be a consolation to us, sufficient to mitigate all evils, that we are looked upon by the Lord, so that he will bring us help in due time. The meaning then is, that the prosperity which he has mentioned depends on the protection of God; for were not the Lord to care for his people, they would be like sheep exposed to wolves. And that we for little reason raise a clamor, that we suddenly kindle unto wrath, that we burn with the passion of revenge, all this, doubtless, happens, because we do not consider that God cares for us, and because we do not acquiesce in his aid. Thus in vain we shall be taught patience, except our minds are first imbued with this truth, that God exercises such care over us, that he will in due time succor us. When, on the contrary, we are fully persuaded that God defends the cause of the righteous, we shall first attend simply to innocence, and then, when molested and hated by the ungodly, we shall flee to the protection of God. And when he says, that the ears of the Lord are open to our prayers, he encourages us to pray.
But the face of the Lord By this clause he intimates that the Lord will be our avenger, because he will not always suffer the insolence of the ungodly to prevail; and at the same time he shews how it will be, if we seek to defend our life from injuries, even that God will be an adversary to us. But it may, on the other hand, be objected and said, that we experience it daily far otherwise, for the more righteous any one is, and the greater lover of peace he is, the more he is harassed by the wicked. To this I reply, that no one is so attentive to righteousness and peace, but that he sometimes sins in this respect. But it ought to be especially observed, that the promises as to this life do not extend further than as to what is expedient for us to be fulfilled. Hence, our peace with the world is often disturbed, that our flesh may be subdued, in order that we may serve God, and also for other reasons; so that nothing may be a loss to us.
13 Who is he that will harm you He further confirms the previous sentence by an argument drawn from common experience. For it happens for the most part, that the ungodly disturb us, or are provoked by us, or that we do not labor to do them good as it behoves us; for they who seek to do good, do even soften minds which are otherwise hard as iron. This very thing is mentioned by Plato in his first book on the Republic, "Injustice," he says, "causes seditions and hatreds and fightings one with another; but justice, concord and friendship." 41 However, though this commonly happens, yet it is not always the case; for the children of God, how much soever they may strive to pacify the ungodly by kindness, and shew themselves kind towards all, are yet often assailed undeservedly by many.
14. Hence Peter adds, But if ye suffer for righteousness' sake The meaning is, that the faithful will do more towards obtaining a quiet life by kindness, than by violence and promptitude in taking revenge; but that when they neglect nothing to secure peace, were they to suffer, they are still blessed, because they suffer for the sake of righteousness. Indeed, this latter clause differs much from the judgment of our flesh; but Christ has not without reason thus declared; nor has Peter without reason repeated the sentence from his mouth; for God will at length come as a deliverer, and then openly will appear what now seems incredible, that is, that the miseries of the godly have been blessed when endured with patience.
To suffer for righteousness, means not only to submit to some loss or disadvantage in defending a good cause, but also to suffer unjustly, when any one is innocently in fear among men on account of the fear of God.
Be not afraid of their terror He again points out the fountain and cause of impatience, that we are beyond due measure troubled, when the ungodly rise up against us. For such a dread either disheartens us, or degrades us, or kindles within us a desire for revenge. In the meantime, we do not acquiesce in the defense of God. Then the best remedy for checking the turbulent emotions of our minds will be, to conquer immoderate terrors by trusting in the aid of God.
But Peter no doubt meant to allude to a passage in the eighth chapter of Isaiah; [Isa 8:12-17;] for when the Jews against the prohibition of God sought to fortify themselves by the aid of the Gentile world, God warned his Prophet not to fear after their example. Peter at the same time seems to have turned "fear" into a different meaning; for it is taken passively by the Prophet, who accused the people of unbelief, because, at a time when they ought to have relied on the aid of God and to have boldly despised all dangers, they became so prostrate and broken down with fear, that they sent to all around them for unlawful help. But Peter takes fear in another sense, as meaning that terror which the ungodly are wont to fill us with by their violence and cruel threatenings. He then departs from the sense in which the word is taken by the Prophet; but in this there is nothing unreasonable; for his object was not to explain the words of the Prophet; he wished only to shew that, nothing is fitter to produce patience than what Isaiah prescribes, even to ascribe to God his honor by recumbing in full confidence on his power.
I do not, however, object, if any one prefers to render Peter's words thus, Fear ye not their fear; as though he had said, "Be ye not afraid as the unbelieving, or the children of this world are wont to be, because they understand nothing of God's providence." But this, as I think, would be a forced explanation. There is, indeed, no need for us to toil much on this point, since Peter here did not intend to explain every word used by the Prophet, but only referred to this one thing, that the faithful will firmly stand, and can never be moved from a right course of duty by any dread or fear, if they will sanctify the Lord.
But this sanctification ought to be confined to the present case. For whence is it that we are overwhelmed with fear, and think ourselves lost, when danger is impending, except that we ascribe to mortal man more power to injure us than to God to save us? God promises that he will be the guardian of our salvation; the ungodly, on the other hand, attempt to subvert it. Unless God's promise sustain us, do we not deal unjustly with him, and in a manner profane him? Then the Prophet teaches us that we ought to think honourably of the Lord of hosts; for how much soever the ungodly may contrive to destroy us, and whatever power they may possess, he alone is more than sufficiently powerful to secure our safety. 42 Peter then adds, in your hearts. For if this conviction takes full possession of our minds, that the help promised by the Lord is sufficient for us, we shall be well fortified to repel all the fears of unbelief.
15. And be ready always to give an answer to every man that asketh you a reason of the hope that is in you with meekness and fear:
15 Parati autem sitis ad responsionem cuivis poscenti à vobis rationem ejus quae in vobis est spei;
16. Having a good conscience; that, whereas they speak evil of you, as of evildoers, they may be ashamed that falsely accuse your good conversation in Christ.
16. Cum mansuetudine et timore, conscientiam habentes bonam; ut in quo de vobis obtrectant, tanquam maleficis, pudefiant dum infamant bonam vestram in Christo conversationem.
Though this is a new precept, it yet depends on what is gone before, for he requires such constancy in the faithful, as boldly to give a reason for their faith to their adversaries. And this is a part of that sanctification which he had just mentioned; for we then really honor God, when neither fear nor shame hinders us from making a profession of our faith. But Peter does not expressly bid us to assert and proclaim what has been given us by the Lord everywhere, and always and among all indiscriminately, for the Lord gives his people the spirit of discretion, so that they may know when and how far and to whom it is expedient to speak. He bids them only to be ready to give an answer, lest by their sloth and the cowardly fear of the flesh they should expose the doctrine of Christ, by being silent, to the derision of the ungodly. The meaning then is, that we ought to be prompt in avowing our faith, so as to set it forth whenever necessary, lest the unbelieving through our silence should condemn the religion we follow.
But it ought to be noticed, that Peter here does not command us to be prepared to solve any question that may be mooted; for it is not the duty of all to speak on every subject. But it is the general doctrine that is meant, which belongs to the ignorant and the simple. Then Peter had in view no other thing, than that Christians should make it evident to unbelievers that they truly worshipped God, and had a holy and good religion. And in this there is no difficulty, for it would be strange if we could bring nothing to defend our faith when any one made inquiries respecting it. For we ought always to take care that all may know that we fear God, and that we piously and reverently regard his legitimate worship.
This was also required by the state of the times: the Christian name was much hated and deemed infamous; many thought the sect wicked and guilty of many sacrileges. It would have been, therefore, the highest perfidy against God, if, when asked, they had neglected to give a testimony in favor of their religion. And this, as I think, is the meaning of the word apology, which Peter uses, that is, that the Christians were to make it evident to the world that they were far off from every impiety, and did not corrupt true religion, on which account they were suspected by the ignorant.
Hope here is by a metonymy to be taken for faith. Peter, however, as it has been said, does not require them to know how to discuss distinctly and refinedly every article of the faith, but only to shew that their faith in Christ was consistent with genuine piety. And hence we learn how all those abuse the name of Christians, who understand nothing certain respecting their faith, and have nothing to give as an answer for it. But it behoves us again carefully to consider what he says, when he speaks of that hope that is in you; for he intimates that the confession which flows from the heart is alone that which is approved by God; for except faith dwells within, the tongue prattles in vain. It ought then to have its roots within us, so that it may afterwards bring forth the fruit of confession.
16 With meekness This is a most necessary admonition; for unless our minds are endued with meekness, contentions will immediately break forth. And meekness is set in opposition to pride and vain ostentation, and also to excessive zeal. To this he justly adds fear; for where reverence for God prevails, it tames all the ferocity of our minds, and it will especially cause us to speak calmly of God's mysteries. For contentious disputes arise from this, because many think less honourably than they ought of the greatness of divine wisdom, and are carried away by profane audacity. If, then, we would render approved of God the confession of our faith, all boasting must be put aside, all contention must be relinquished.
Having a good conscience What we say without a corresponding life has but little weight; hence he joins to confession a good conscience. For we see that many are sufficiently ready with their tongue, and prate much, very freely, and yet with no fruit, because the life does not correspond. Besides, the integrity of conscience alone is that which gives us confidence in speaking as we ought; for they who prattle much about the gospel, and whose dissolute life is a proof of their impiety, not only make themselves objects of ridicule, but also expose the truth itself to the slanders of the ungodly. For why did he before bid us to be ready to defend the faith, should any one require from us a reason for it, except that it is our duty to vindicate the truth of God against those false suspicions which the ignorant entertain respecting it. But the defense of the tongue will avail but little, except the life corresponds with it.
He therefore says, that they may be ashamed, who blame your good conversation in Christ, and who speak against you as evil-doers; as though he had said, "If your adversaries have nothing to allege against you, except that you follow Christ, they will at length be ashamed of their malicious wickedness, or at least, your innocence will be sufficient to confute them."
17. For it is better, if the will of God be so, that ye suffer for well doing, than for evil doing.
17. Praestat enim benefaciendo (si ita fert voluntas Dei) pati quàm malefaciendo:
18. For Christ also hath once suffered for sins, the just for the unjust, that he might bring us to God, being put to death in the flesh, but quickened by the Spirit:
18. Quia et Christus semel pro peccatis passus est, justus pro injustis, ut nos adduceret Deo; mortificatus quidem carne, vivificatus autem spiritu.
17 For it is better This belongs not only to what follows but to the whole context. He had spoken of the profession of faith, which at that time was attended with great danger; he says now that it is much better, if they sustained any loss in defending a good cause, to suffer thus unjustly than to be punished for their evil deeds. This consolation is understood rather by secret meditation, than by many words. It is what indeed occurs everywhere in profane authors, that there is a sufficient defense in a good conscience, whatever evils may happen, and must be endured. These have spoken courageously; but then the only really bold man is he who looks to God. Therefore Peter added this clause, If the will of God be so For in these words he reminds us, that if we suffer unjustly, it is not by chance, but according to the divine will; and he assumes, that God wills nothing or appoints nothing but for the best reason. Hence the faithful have always this comfort in their miseries, that they know that they have God as their witness, and that they also know that they are led by him to the contest, in order that they may under his protection give a proof of their faith.
18 For Christ also It is another comfort, that if in our afflictions we are conscious of having done well, we suffer according to the example of Christ; and it hence follows that we are blessed. At the same time he proves, from the design of Christ's death, that it is by no means consistent with our profession that we should suffer for our evil deeds. For he teaches us that Christ suffered in order to bring us to God. What does this mean, except that we have been thus consecrated to God by Christ's death, that we may live and die to him?
There are, then, two parts in this sentence; the first is, that persecutions ought to be borne with resignation, because the Son of God shews the way to us; and the other is, that since we have been consecrated to God's service by the death of Christ, it behoves us to suffer, not for our faults, but for righteousness' sake.
Here, however, a question may be raised, Does not God chastise the faithful, whenever he suffers them to be afflicted? To this I answer, that it indeed often happens, that God punishes them according to what they deserve; and this is not denied by Peter; but he reminds us what a comfort it is to have our cause connected with God. And how God does not punish sins in them who endure persecution for the sake of righteousness, and in what sense they are said to be innocent, we shall see in the next chapter.
Being put to death in the flesh Now this is a great thing, that we are made conformable to the Son of God, when we suffer without cause; but there is added another consolation, that the death of Christ had a blessed issue; for though he suffered through the weakness of the flesh, he yet rose again through the power of the Spirit. Then the cross of Christ was not prejudicial, nor his death, since life obtained the victory. This was said (as Paul also reminds us in 2Co 4:10) that we may know that we are to bear in our body the dying of Christ, in order that his life may be manifested in us. Flesh here means the outward man; and Spirit means the divine power, by which Christ emerged from death a conqueror.
19. By which also he went and preached unto the spirits in prison;
19. In quo et iis qui in specula (vel, in excubiis, vel, carcere) erant spiritibus, profectus prædicavit;
20. Which sometime were disobedient, when once the long-suffering of God waited in the days of Noah, while the ark was a preparing, wherein few, that is, eight souls were saved by water.
20. Quum inereduli fuissent olim, quum semel expectabatur Dei patientia in diebus Noe; dum apparabatur arca, in qua paucae, hoc est, octo animae servatae sunt per aquam.
21. The like figure whereunto even baptism doth also now save us (not the putting away of the filth of the flesh, but the answer of a good conscience toward God,) by the resurrection of Jesus Christ:
21. Cujus figura respondens baptismus, nos quoque salvos reddit, non abjectio sordium carnis, sed bonae conscientiae examen apud Deum, per resurrectionem Jesu Christi:
22. Who is gone into heaven, and is on the right hand of God; angels and authorities and powers being made subject unto him.
22. Qui est in dextera Dei profectus in coelum, subjectis sibi angelis, et potestatibus et virtutibus.
19 By which also Peter added this, that we might know that the vivifying power of the Spirit of which he spoke, was not only put forth as to Christ himself, but is also poured forth with regard to us, as Paul shews in Ro 5:5. He then says, that Christ did not rise only for himself, but that he made known to others the same power of his Spirit, so that it penetrated to the dead. It hence follows, that we shall not less feel it in vivifying whatever is mortal in us.
But as the obscurity of this passage has produced, as usual, various explanations, I shall first disprove what has been brought forward by some, and secondly, we shall seek its genuine and true meaning.
Common has been the opinion that Christ's descent into hell is here referred to; but the words mean no such thing; for there is no mention made of the soul of Christ, but only that he went by the Spirit: and these are very different things, that Christ's soul went, and that Christ preached by the power of the Spirit. Then Peter expressly mentioned the Spirit, that he might take away the notion of what may be called a real presence.
Others explain this passage of the apostles, that Christ by their ministry appeared to the dead, that is, to unbelievers. I, indeed, allow that Christ by means of his apostles went by his Spirit to those who were kept as it were in prison; but this exposition appears incorrect on several accounts: First, Peter says that Christ went to spirits, by which he means souls separated from their bodies, for living men are never called spirits; and secondly, what Peter repeats in the fourth chapter on the same subject, does not admit of such an allegory. Therefore the words must be properly understood of the dead. Thirdly, it seems very strange, that Peter, speaking of the apostles, should immediately, as though forgetting himself, go back to the time of Noah. Certainly this mode of speaking would be most unsuitable. Then this explanation cannot be right.
Moreover, the strange notion of those who think that unbelievers as to the coming of Christ, were after his death freed from their sin, needs no long refutation; for it is an indubitable doctrine of Scripture, that we obtain not salvation in Christ except by faith; then there is no hope left for those who continue to death unbelieving. They speak what is somewhat more probable, who say, that the redemption obtained by Christ availed the dead, who in the time of Noah were long unbelieving, but repented a short time before they were drowned by the deluge. They then understood that they suffered in the flesh the punishment due to their perverseness, and yet were saved by Christ, so that they did not perish for ever. But this interpretation cannot stand; it is indeed inconsistent with the words of the passage, for Peter ascribes salvation only to the family of Noah, and gives over to ruin all who were not within the ark.
I therefore have no doubt but Peter speaks generally, that the manifestation of Christ's grace was made to godly spirits, and that they were thus endued with the vital power of the Spirit. Hence there is no reason to fear that it will not flow to us. But it may be inquired, Why he puts in prison the souls of the godly after having quitted their bodies? It seems to me that φυλακὴ rather means a watchtower in which watchmen stand for the purpose of watching, or the very act of watching, for it is often so taken by Greek authors; and the meaning would be very appropriate, that godly souls were watching in hope of the salvation promised them, as though they saw it afar off. Nor is there a doubt but that the holy fathers in life, as well as after death, directed their thoughts to this object. But if the word prison be preferred, it would not be unsuitable; for, as while they lived, the Law, according to Paul, (Ga 3:23,) was a sort of prison in which they were kept; so after death they must have felt the same desire for Christ; for the spirit of liberty had not as yet been fully given. Hence this anxiety of expectation was to them a kind of prison.
Thus far the Apostle's words seem to agree together, and with the thread of the argument; but what follows is attended with some difficulty; for he does not mention the faithful here, but only the unbelieving; and this seems to overturn the preceding exposition. Some have for this reason been led to think that no other thing is said here, but that the unbelieving, who had formerly persecuted the godly, found the Spirit of Christ an accuser, as though Peter consoled the faithful with this argument, that Christ, even when dead, punished them. But their mistake is discovered by what we shall see in the next chapter, that the Gospel was preached to the dead, that they might live according to God in the spirit, which peculiarly applies to the faithful. And it is further certain that he repeats there what he now says. Besides, they have not considered that what Peter meant was especially this, that as the power of the Spirit of Christ shewed itself to be vivifying in him, and was known as such by the dead, so it will be towards us.
Let us, however, see why it is that he mentions only the unbelieving; for he seems to say, that Christ in spirit appeared to those who formerly were unbelieving; but I understand him otherwise, that then the true servants of God were mixed together with the unbelieving, and were almost hidden on account of their number. I allow that the Greek construction is at variance with this meaning, for Peter, if he meant this, ought to have used the genitive case absolute. But as it was not unusual with the Apostles to put one case instead of another, and as we see that Peter here heaps together many things, and no other suitable meaning can be elicited, I have no hesitation in giving this explanation of this intricate passage; so that readers may understand that those called unbelieving are different from those to whom he said the Gospel was preached.
After having then said that Christ was manifested to the dead, he immediately adds, When there were formerly unbelievers; by which he intimated, that it was no injury to the holy fathers that they were almost hidden through the vast number of the ungodly. For he meets, as I think, a doubt, which might have harassed the faithful of that day. They saw almost the whole world filled with unbelievers, that they enjoyed all authority, and that life was in their power. This trial might have shaken the confidence of those who were shut up, as it were, under the sentence of death. Therefore Peter reminds them, that the condition of the fathers was not different, and that though the multitude of the ungodly then covered the whole earth, their life was yet preserved in safety by the power of God.
He then comforted the godly, lest they should be cast down and destroyed because they were so few; and he chose an example the most remarkable in antiquity, even that of the world drowned by the deluge; for then in the common ruin of mankind, the family of Noah alone escaped. And he points out the manner, and says that it was a kind of baptism. There is then in this respect also nothing unsuitable.
The sum of what is said is this, that the world has always been full of unbelievers, but that the godly ought not to be terrified by their vast number; for though Noah was surrounded on every side by the ungodly, and had very few as his friends, he was not yet drawn aside from the right course of his faith. 43
When once the long-suffering of God waited This ought to be applied to the ungodly, whom God's patience rendered more slothful; for when God deferred his vengeance and did not immediately execute it, the ungodly boldly disregarded all threatenings; but Noah, on the contrary, being warned by God, had the deluge for a long time before his eyes. Hence his assiduity in building the ark; for being terrified by God's judgment, he shook off all torpidity.
21 The like figure whereunto I fully think that the relative ought to be read in the dative case, and that it has happened, through a mistake, that ὃ is put, and not ᾧ. The meaning, however, is not ambiguous, that Noah, saved by water, had a sort of baptism. And this the Apostle mentions, that the likeness between him and us might appear more evident. It has already been said that the design of this clause is to shew that we ought not to be led away by wicked examples from the fear of God, and the right way of salvation, and to mix with the world. This is made evident in baptism, in which we are buried together with Christ, so that, being dead to the world, and to the flesh, we may live to God. On this account, he says that our baptism is an antitype (ἀντίτυπον) to the baptism of Noah, not that Noah's baptism was the first pattern, and ours an inferior figure, as the word is taken in the Epistle to the Hebrews, where the ceremonies of the law are said to be antitypes of heavenly things, (Heb. 9:9, 10.) Greek writers apply the same word to sacraments, so that, when they speak of the mystical bread of the holy Supper, they call it the antitype. But here there is no comparison made between the greater and the less; the Apostle only means that there is a likeness, and as they commonly say, a correspondence. Perhaps it might more properly be said to be correspondency, (ἀντίστροφον,) as Aristotle makes Dialectics to be the antistrophè of Rhetoric. But we need not labor about words, when there is an agreement about the thing itself. As Noah, then, obtained life through death, when in the ark, he was enclosed not otherwise than as it were in the grave, and when the whole world perished, he was preserved together with his small family; so at this day, the death which is set forth in baptism, is to us an entrance into life, nor can salvation be hoped for, except we be separated from the world.
Not the putting away of the filth of the flesh This was added, because it might be that the greatest part of men would profess the name of Christ; and so it is with us, almost all are introduced into the church by baptism. Thus, what he had said before would not be appropriate, that few at this day are saved by baptism, as God saved only eight by the ark. This objection Peter anticipates, when he testifies that he speaks not of the naked sign, but that the effect must also be connected with it, as though he had said, that what happened in the age of Noah would always be the case, that mankind would rush on to their own destruction, but that the Lord would in a wonderful way deliver His very small flock.
We now see what this connection means; for some one might object and say, "Our baptism is widely different from that of Noah, for it happens that most are at this day baptized." To this he replies, that the external symbol is not sufficient, except baptism be received really and effectually: and the reality of it will be found only in a few. It hence follows that we ought carefully to see how men commonly act when we rely on examples, and that we ought not to fear though we may be few in number.
But the fanatics, such as Schuencfeldius, absurdly pervert this testimony, while they seek to take away from sacraments all their power and effect. For Peter did not mean here to teach that Christ's institution is vain and inefficacious, but only to exclude hypocrites from the hope of salvation, who, as far as they can, deprave and corrupt baptism. Moreover, when we speak of sacraments, two things are to be considered, the sign and the thing itself. In baptism the sign is water, but the thing is the washing of the soul by the blood of Christ and the mortifying of the flesh. The institution of Christ includes these two things. Now that the sign appears often inefficacious and fruitless, this happens through the abuse of men, which does not take away the nature of the sacrament. Let us then learn not to tear away the thing signified from the sign. We must at the same time beware of another evil, such as prevails among the Papists; for as they distinguish not as they ought between the thing and the sign, they stop at the outward element, and on that fix their hope of salvation. Therefore the sight of the water takes away their thoughts from the blood of Christ and the power of the Spirit. They do not regard Christ as the only author of all the blessings therein offered to us; they transfer the glory of his death to the water, they tie the secret power of the Spirit to the visible sign.
What then ought we to do? Not to separate what has been joined together by the Lord. We ought to acknowledge in baptism a spiritual washing, we ought to embrace therein the testimony of the remission of sin and the pledge of our renovation, and yet so as to leave to Christ his own honor, and also to the Holy Spirit; so that no part of our salvation should be transferred to the sign. Doubtless when Peter, having mentioned baptism, immediately made this exception, that it is not the putting off of the filth of the flesh, he sufficiently shewed that baptism to some is only the outward act, and that the outward sign of itself avails nothing.
But the answer of a good conscience The word question, or questioning, is to be taken here for "answer," or testimony. Now Peter briefly defines the efficacy and use of baptism, when he calls attention to conscience, and expressly requires that confidence which can sustain the sight of God and can stand before his tribunal. For in these words he teaches us that baptism in its main part is spiritual, and then that it includes the remission of sins and renovation of the old man; for how can there be a good and pure conscience until our old man is reformed, and we be renewed in the righteousness of God? and how can we answer before God, unless we rely on and are sustained by a gratuitous pardon of our sins? In short, Peter intended to set forth the effect of baptism, that no one might glory in a naked and dead sign, as hypocrites are wont to do.
But we must notice what follows, by the resurrection of Jesus Christ By these words he teaches us that we are not to cleave to the element of water, and that what is thereby typified flows from Christ alone, and is to be sought from him. Moreover, by referring to the resurrection, he has regard to the doctrine which he had taught before, that Christ was vivified by the Spirit; for the resurrection was victory over death and the completion of our salvation. We hence learn that the death of Christ is not excluded, but is included in his resurrection. We then cannot otherwise derive benefit from baptism, than by having all our thoughts fixed on the death and the resurrection of Christ.
22 Who is on the right hand of God. He recommends to us the ascension of Christ unto heaven, lest our eyes should seek him in the world; and this belongs especially to faith. He commends to our notice his session on the Father's right hand, lest we should doubt his power to save us. And what his sitting at the right hand of the Father means, we have elsewhere explained, that is, that Christ exercises supreme power everywhere as God's representative. And an explanation of this is what follows, angels being made subject to him; and he adds powers and authorities only for the sake of amplification, for angels are usually designated by such words. It was then Peter's object to set forth by these high titles the sovereignty of Christ.
---
Footnotes
"But the hidden man of the heart, clothed in (or with) the incorruptible adorning of a mild and quiet spirit."
"Mild" or meek, not given to passion or wrath, patient, not proud nor arrogant; quiet, peaceable, not garrulous, not turbulent, nor given to strife and contention. — Ed.
But this omission is somewhat singular. At the same time, though the master's duty is not specifically mentioned, we may yet consider this verse as having a special reference to masters, as sympathy, brotherly love, and compassion or commiseration, are here inculcated.
The construction of the whole passage, beginning at the 17th verse of the last chapter, and ending at the 12th of this (for at the 13th of this, he resumes the subject he left off at the end of the 16th of the last) deserves to be noticed. "Honour all," is the injunction which he afterwards exemplifies as to servants, wives, and husbands; for the construction is "Honour all — the servants being subject, etc. — in like manner, the wives being subject, etc. — in like manner, the husbands, cohabiting according to knowledge, giving honor, etc." Then follows this verse in the same form, "And finally, all being of one mind, sympathizing, loving the brethren, compassionate, friendly-minded (or humble-minded,) not rendering, etc." And thus he proceeds to the end of the 12th verse. Afterwards he resumes the subject respecting the treatment the Christians met with from the world.
May we not then conclude, that as the duty of masters does not come under the idea of honoring, he did not specifically mention them, but referred only to the spirit and temper they ought to have exhibited? — Ed.
For ἅπαξ ἐξεδέχετο, Griesbach substitutes ἀπεξεδέχετο as being the most approved reading. — Ed.
---
Next: Chapter 4