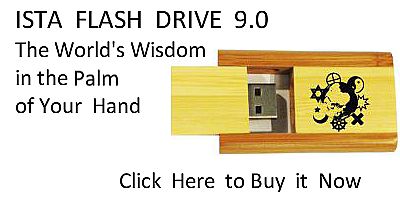 Sacred Texts
Christianity
Calvin
Index
Previous
Next
---
Calvin's Commentaries, Vol. 45: Catholic Epistles, tr. by John King, [1847-50], at sacred-texts.com
---
1. Wherefore laying aside all malice, and all guile, and hypocrisies, and envies, and all evil speakings,
1. Proinde deposita omni malitia et omni dolo et simulationibus et invidiis et omnibus obtrectationibus,
2. As newborn babes, desire the sincere milk of the word, that ye may grow thereby:
2. Tanquam modò geniti infantes, lac rationale et dolo vacuum appetite, ut per illud subolescatis:
3. If so be ye have tasted that the Lord is gracious.
3. Si quidem gustastis quòd benignus sit Dominus;
4. To whom coming, as unto a living stone, disallowed indeed of men, but chosen of God, and precious,
4. Ad quem accedentes, qui est lapis vivus, ab hominibus quidera reprobatus, apud Deum vero electus ac pretiosus;
5. Ye also, as lively stones, are built up a spiritual house, an holy priesthood, to offer up spiritual sacrifices, acceptable to God by Jesus Christ.
5. Ipsi quoque tanquam vivi lapides, aedificamini, domus spirituales, sacerdotium sanctum, ad offerendas spirituales hostias, acceptas Deo per Jesum Christum.
After having taught the faithful that they had been regenerated by the word of God, he now exhorts them to lead a life corresponding with their birth. For if we live in the Spirit, we ought also to walk in the Spirit, as Paul says. (Ga 5:25.) It is not, then, sufficient for us to have been once called by the Lord, except we live as new creatures. This is the meaning. But as to the words, the Apostle continues the same metaphor. For as we have been born again, he requires from us a life like that of infants; by which he intimates that we are to put off the old man and his works. Hence this verse agrees with what Christ says,
"Except ye become like this little child,
ye shall not enter into the kingdom of God."
(Mt 18:3.)
Infancy is here set by Peter in opposition to the ancientness of the flesh, which leads to corruption; and under the word milk, he includes all the feelings of spiritual life. For there is also in part a contrast between the vices which he enumerates and the sincere milk of the word; as though he had said, "Malice and hypocrisy belong to those who are habituated to the corruptions of the world; they have imbibed these vices: what pertains to infancy is sincere simplicity, free from all guile. Men, when grown up, become imbued with envy, they learn to slander one another, they are taught the arts of mischief; in short, they become hardened in every kind of evil: infants, owing to their age, do not yet know what it is to envy, to do mischief, or the like things." He then compares the vices, in which the oldness of the flesh indulges, to strong food; and milk is called that way of living suitable to innocent nature and simple infancy.
1. All malice There is not here a complete enumeration of all those things which we ought to lay aside; but when the Apostles speak of the old man, they lay down as examples some of those vices which mark his whole character.
"Known," says Paul, "are the works of the flesh, which are these," (Ga 5:19;)
and yet he does not enumerate them all; but in those few things, as in a mirror, we may see that immense mass of filth which proceeds from our flesh. So also in other passages, where he refers to the new life, he touches only on a few things, by which we may understand the whole character.
What, then, he says amounts to this, — "Having laid aside the works of your former life, such as malice, deceit, dissimulations, envyings, and other things of this kind, devote yourselves to things of an opposite character, cultivate kindness, honesty," etc. He, in short, urges this, that new morals ought to follow a new life.
2. The sincere milk of the word This passage is commonly explained according to the rendering of Erasmus, "Milk not for the body but for the soul;" as though the Apostle reminded us by this expression that he spoke metaphorically. I rather think that this passage agrees with that saying of Paul,
"Be ye not children in understanding, but in malice."
(1Co 14:20.)
That no one might think that infancy, void of understanding and full of fatuity, was commended by him, he in due time meets this objection; so he bids them to desire milk free from guile, and yet mixed with right understanding. We now see for what purpose he joins these two words, rational and guileless, (λογικὸν καὶ ἄδολος.) For simplicity and quickness of understanding are two things apparently opposite; but they ought to be mixed together, lest simplicity should become insipid, and lest malicious craftiness should creep in for want of understanding. This mingling, well regulated, is according, to what Christ says,
"Be ye wise as serpents, and harmless as doves."
(Mt 10:16.)
And thus is solved the question which might have been otherwise raised. 19
Paul reproves the Corinthians because they were like children, and therefore they could not take strong food, but were fed with milk. (1Co 3:1.) Almost the same words are found in Heb 5:12. But in these passages those are compared to children who remain always novices and ignorant scholars in the doctrine of religion, who continued in the first elements, and never penetrated into the higher knowledge of God. Milk is called the simpler mode of teaching, and one suitable to children, when there is no progress made beyond the first rudiments. Justly, then, does Paul charge this as a fault, as well as the author of the Epistle to the Hebrews. But milk, here, is not elementary doctrine, which one perpetually learns; and never comes to the knowledge of the truth, but a mode of living which has the savor of the new birth, when we surrender ourselves to be brought up by God. In the same manner infancy is not set in opposition to manhood, or full age in Christ, as Paul calls it in Eph 4:13, but to the ancientness of the flesh and of former life. Moreover, as the infancy of the new life is perpetual, so Peter recommends milk as a perpetual aliment, for he would have those nourished by it to grow.
3 If so be that ye have tasted; or, If indeed ye have tasted. He alludes to Ps 34:8,
"Taste and see that the Lord is good."
But he says that this taste is to be had in Christ, as, doubtless, our souls can find no rest anywhere but in him. But he has drawn the ground of his exhortation from the goodness of God, because his kindness, which we perceive in Christ, ought to allure us; for what follows,
To whom coming, is not to be referred simply to God, but to him as he is revealed to us in the person of Christ. Now, it cannot be but that the grace of God must powerfully draw us to himself and inflame us with the love of him by whom we obtain a real perception of it. If Plato affirmed this of his Beautiful, of which a shadowy idea only he beheld afar off, much more true is this with regard to God.
Let it then be noticed, that Peter connects an access to God with the taste of his goodness. For as the human mind necessarily dreads and shuns God, as long as it regards him as rigid and severe; so, as soon as he makes known his paternal love to the faithful, it immediately follows that they disregard all things and even forget themselves and hasten to him. In short, he only makes progress in the Gospel, who in heart comes to God.
But he also shews for what end and to what purpose we ought to come to Christ, even that we may have him as our foundation. For since he is constituted a stone, he ought to be so to us, so that nothing should be appointed for him by the Father in vain or to no purpose. But he obviates an offense when he allows that Christ is rejected by men; for, as a great part of the world reject him, and even many abhor him, he might for this reason be despised by us; for we see that some of the ignorant are alienated from the Gospel, because it is not everywhere popular, nor does it conciliate favor to its professors. But Peter forbids us to esteem Christ the less, however despised he may be by the world, because he, notwithstanding, retains his own worth and honor before God.
5. Ye also, as lively or living stones, are built up The verb may be in the imperative as well as in the indicative mood, for the termination in Greek is ambiguous. But in whatever way it is taken, Peter no doubt meant to exhort the faithful to consecrate themselves as a spiritual temple to God; for he aptly infers from the design of our calling what our duty is. We must further observe, that he constructs one house from the whole number of the faithful. For though every one of us is said to be the temple of God, yet all are united together in one, and must be joined together by mutual love, so that one temple may be made of us all. Then, as it is true that each one is a temple in which God dwells by his Spirit, so all ought to be so fitted together, that they may form one universal temple. This is the case when every one, content with his own measure, keeps himself within the limits of his own duty; all have, however, something to do with regard to others.
By calling us living stones and spiritual building, as he had before said that Christ is a living stone, he intimates a comparison between us and the ancient temple; and this serves to amplify divine grace. For the same purpose is what he adds as to spiritual sacrifices For by how much the more excellent is the reality than the types, by so much the more all things excel in the kingdom of Christ; for we have that heavenly exemplar, to which the ancient sanctuary was conformable, and everything instituted by Moses under the Law.
A holy priesthood It is a singular honor, that God should not only consecrate us as a temple to himself, in which he dwells and is worshipped, but that he should also make us priests. But Peter mentions this double honor, in order to stimulate us more effectually to serve and worship God. Of the spiritual sacrifices, the first is the offering of ourselves, of which Paul speaks in Ro 12:1; for we can offer nothing, until we offer to him ourselves as a sacrifice; which is done by denying ourselves. Then, afterwards follow prayers, thanksgiving, almsdeeds, and all the duties of religion.
Acceptable to God. It ought also to add not a little to our alacrity, when we know that the worship we perform to God is pleasing o him, as doubt necessarily brings sloth with it. Here, then, is the third thing that enforces the exhortation; for he declares that what is required is acceptable to God, lest fear should make us slothful. Idolaters are indeed under the influence of great fervor in their fictitious forms of worship; but it is so, because Satan inebriates their minds, lest they should come to consider their works; but whenever their consciences are led to examine things, they begin to stagger. It is, indeed, certain that no one will seriously and from the heart devote himself to God, until he is fully persuaded that he shall not labor in vain.
But the Apostle adds, through Jesus Christ There is never found in our sacrifices such purity, that they are of themselves acceptable to God; our self-denial is never entire and complete, our prayers are never so sincere as they ought to be, we are never so zealous and so diligent in doing good, but that our works are imperfect, and mingled with many vices. Nevertheless, Christ procures favor for them. Then Peter here obviates that want of faith which we may have respecting the acceptableness of our works, when he says, that they are accepted, not for the merit of their own excellency, but through Christ. And it ought to kindle the more the ardor of our efforts, when we hear that God deals so indulgently with us, that in Christ he sets a value on our works, which in themselves deserve nothing. At the same time, the words, by or through Christ, may be fitly connected with offering; for a similar phrase is found in Heb 13:15,
"Through him let us offer the sacrifice of praise to God."
The sense, however, will remain the same; for we offer sacrifices through Christ, that they may be acceptable to God.
6. Wherefore also it is contained in the scripture, Behold, I lay in Sion a chief corner stone, elect, precious: and he that believeth on him shall not be confounded.
6. Propterea etiam continet scriptura, Ecce pono in Sion lapidem angularem, electum, pretiosum, et qui crediderit in illo, non pudefiet.
7. Unto you therefore which believe he is precious: but unto them which be disobedient, the stone which the builders disallowed, the same is made the head of the corner,
7. Vobis ergo qui creditis, pretiosus; incredulis vero, Lapis quem reprobaverunt aedificantes, hic positus est in caput anguli;
8. And a stone of stumbling, and a rock of offence, even to them which stumble at the word, being disobedient: whereunto also they were appointed.
8. Et Lapis impactionis, et petra offendiculi iis qui impingunt in Sermonem, nec credunt; in quod etiam ordinati fuerant.
6 Wherefore also it is contained in Scripture; or, Wherefore also the Scripture contains 20 They who refer the verb "contain" (περιέχειν) to Christ, and render it "embrace," because through him all these unite together, wholly depart from the meaning of the Apostle. No better is another exposition, that Christ excels others; for Peter simply intended to quote the testimony of Scripture. 21 He then shews what had been taught by the Holy Spirit in the Scriptures, or, which is the same thing, that what he adds is contained in them. Nor is it an unsuitable confirmation of the preceding verse. For we see for what slight reasons, and almost for none, many reject Christ, and some fall away from him; but this is a stumblingblock which above all other things stands in the way of some; they are drawn away, because not only the common people despise and reject Christ, but also those who are high in dignity and honor, and seem to excel others. This evil has almost ever prevailed in the world, and at this day it prevails much; for a great part of mankind judge of Christ according to the false opinion of the world. Moreover, such is the ingratitude and impiety of men, that Christ is everywhere despised. Thus it is, that while they regard one another, few pay him his due honor. Hence Peter reminds us of what had been foretold of Christ, lest the contempt or the rejection of him should move us from the faith.
Now, the first passage, which he adduces, is taken from Isa 28:16; where the Prophet, after having inveighed against the desperate wickedness of his own nation, at length adds,
"Your perfidy shall not prevent God from restoring his church, which now through you lies wholly in a ruinous state."
(Isa 28:16)
The manner of restoration he thus describes, "I will lay in Sion a stone." We hence learn that there is no building up of the Church without Christ; for there is no other foundation but he, as Paul testifies, (1Co 3:11.) This is no matter of wonder, for all our salvation is found only in him. Whosoever, then, turns away from him in the least degree, will find his foundation a precipice.
Therefore the Prophet not only calls him a corner-stone, which connects the whole edifice, but also a stone of trial, according to which the building is to be measured and regulated; and farther, he calls him a solid foundation, which sustains the whole edifice. He is thus, then, a corner-stone, that he might be the rule of the building, as well as the only foundation. But Peter took from the words of the Prophet what was especially suitable to his argument, even that he was a chosen stone, and in the highest degree valuable and excellent, and also that on him we ought to build. This honor is ascribed to Christ, that how much soever he may be despised by the world, he may not be despised by us; for by God he is regarded as very precious. But when he calls him a corner-stone, he intimates that those have no concern for their salvation who do not recumb on Christ. What some have refined on the word "corner," as though it meant that Christ joins together Jews and Gentiles, as two distinct walls, is not well founded. Let us, then, be content with a simple explanation, that he is so called, because the weight of the building rests on him.
We must further observe, that the Prophet introduces God as the speaker, for he alone forms and plans his own Church, as it is said in Ps 78:69, that his hand had founded Sion. He, indeed, employs the labor and ministry of men in building it; but this is not inconsistent with the truth that it is his own work. Christ, then, is the foundation of our salvation, because he has been ordained for this end by the Father.
And he says in Sion, because there God's spiritual temple was to have its beginning. That our faith, therefore, may firmly rest on Christ, we must come to the Law and to the Prophets. For though this stone extends to the extreme parts of the world, it was yet necessary for it to be located first in Sion, for there at that time was the seat of the Church. But it is said to have been then set, when the Father revealed him for the purpose of restoring his Church. In short, we must hold this, that those only rest on Christ, who keep the unity of the Church, for he is not set as a foundation-stone except in Sion. As from Sion the Church went forth, which is now everywhere spread, so also from Sion our faith has derived its beginning, as Isaiah says,
"From Sion shall go forth the law,
and the word of the Lord from Jerusalem." (Isa 2:3.)
Corresponding with this is what is said in the Psalms,
"The scepter of thy power will the Lord send forth from Sion." (Ps 110:2.)
He that believeth The Prophet does not say in him, but declares generally, "He that believeth shall not make haste." As, however, there is no doubt but that God sets forth Christ there as the object of our faith, the faith of which the Prophet speaks must look on him alone. And, doubtless, no one can rightly believe, but he who is fully convinced that in Christ he ought wholly to trust.
But the words of the Prophet may be taken in two ways, either as a promise or as an exhortation. The future time is referred to, "He shall not make haste;" but in Hebrew the future is often to be taken for an imperative, "Let him not make haste." Thus the meaning would be, "Be ye not moved in your minds, but quietly entertain your desires, and check your feelings, until the Lord will be pleased to fulfill his promise." So he says in another place,
"In silence and in quietness shall be your strength,"
(Isa 30:15.)
But as the other reading seems to come nearer to Peter's interpretation, I give it the preference. Then the sense would not be unsuitable, "He who believeth shall not waver" or vacillate; for he has a firm and permanent foundation. And it is a valuable truth, that relying on Christ, we are beyond the danger of falling. Moreover, to be ashamed (pudefieri) means the same thing. Peter has retained the real sense of the Prophet, though he has followed the Greek version. 22
7. Unto you therefore which believe God having pronounced Christ to be a precious and a chosen stone, Peter draws the inference that he is so to us. For, no doubt, Christ is there described such as we apprehend him by faith, and such as he proves himself to be by real evidences. We ought, then, carefully to notice this inference: Christ is a precious stone in the sight of God; then he is such to the faithful. It is faith alone which reveals to us the value and excellency of Christ.
But as the design of the Apostle was to obviate the offense which the multitude of the ungodly creates, he immediately adds another clause respecting the unbelieving, that by rejecting Christ, they do not take away the honor granted him by the Father. For this purpose a verse in Ps 118:22, is quoted, that the stone which the builders rejected, is become, nevertheless, the head of the corner. It hence follows, that Christ, though opposed by his enemies, yet continues in that dignity to which he has been appointed by the Father. But we must take notice of the two things here said, — the first is, that Christ was rejected by those who bore rule in the Church of God; and the other, that their efforts were all in vain, because necessarily fulfilled must have been what God had decreed, that is, that he, as the corner-stone, should sustain the edifice.
Moreover, that this passage ought properly to be understood of Christ, not only the Holy Spirit is a witness, and Christ himself, who has thus explained it, (Mt 21:42;) but it appears also evident from this, that it was thus commonly understood before Christ came into the world; nor is there a doubt but this exposition had been delivered as it were from hand to hand from the fathers. We hence see that this was, as it were, a common saying even among children respecting the Messiah. I shall, therefore, no longer discuss this point. We may take it as granted, that David was thus rejected by his own age, that he might typify Christ.
Let us now, then, return to the first clause: Christ was rejected by the builders. This was first shadowed forth in David; for they who were in power counted him as condemned and lost. The same was fulfilled in Christ; for they who ruled in the Church, rejected him as far as they could. It might have greatly disturbed the weak, when they saw that Christ's enemies were so many, even the priests, the elders, and teachers, in whom alone the Church was conspicuously seen. In order to remove this offense, Peter reminded the faithful that this very thing had been predicted by David. He especially addressed the Jews, to whom this properly applied; at the same time, this admonition is very useful at this day. For they who arrogate to themselves the first place of authority in the Church, are Christ's most inveterate enemies, and with diabolical fury persecute his Gospel.
The Pope calls himself the vicar of Christ, and yet we know how fiercely he opposes him. This spectacle frightens the simple and ignorant. Why is this? even because they consider not that what David has predicted happens now. Let us, then, remember that not those only were by this prophecy warned who saw Christ rejected by the Scribes and Pharisees; but that we are also by it fortified against daily offenses, which might otherwise upset our faith. Whenever then, we see those who glory in the title of prelates, rising up against Christ, let it come to our minds, that the stone is rejected by the builders, according to the prediction of David. And as the metaphor of building is common, when political or spiritual government is spoken of, so David calls them builders, to whom is committed the care and power of governing; not because they build rightly, but because they have the name of builders, and possess the ordinary power. It hence follows, that those in office are not always God's true and faithful ministers. It is, therefore, extremely ridiculous in the Pope and his followers to arrogate to themselves supreme and indubitable authority on this sole pretense, that they are the ordinary governors of the Church. In the first place, their vocation to govern the Church is in no way more just or more legitimate than that of Heliogabalus to govern the empire. But though we should allow them what they unblushingly claim, that they are rightly called, yet we see what David declares respecting the ordinary rulers of the Church, that they rejected Christ, so that they built a stye for swine rather than a temple for God. The other part follows, that all the great, proud of their power and dignity, shall not prevail, so that Christ should not continue in his own place.
And a stone of stumbling After having comforted the faithful, that they would have in Christ a firm and permanent foundation, though the greater part, and even the chief men, allowed him no place in the building, he now denounces the punishment which awaits all the unbelieving, in order that they might be terrified by their example. For this purpose he quotes the testimony of Isa 8:14. The Prophet there declares that the Lord would be to the Jews a stone of stumbling and rock of offense. This properly refers to Christ, as it may be seen from the context; and Paul applies it to Christ, (Ro 9:32.) For in him the God of hosts has plainly manifested himself.
Here, then, the terrible vengeance of God is denounced on all the ungodly, because Christ would be to them an offense and a stumbling, inasmuch as they refused to make him their foundation. For as the firmness and stability of Christ is such that it can sustain all who by faith recumb on him; so his hardness is so great that it will break and tear in pieces all who resist him. For there is no medium between these two things, — we must either build on him, or be dashed against him. 23
8 Which stumble at the word He points out here the manner in which Christ becomes a stumbling, even when men perversely oppose the word of God. This the Jews did; for though they professed themselves willing to receive the Messiah, yet they furiously rejected him when presented to them by God. The Papists do the same in the present day; they worship only the name of Christ, while they cannot endure the doctrine of the Gospel. Here Peter intimates that all who receive not Christ as revealed in the Gospel, are adversaries to God, and resist his word, and also that Christ is to none for destruction, but to those who, through headstrong wickedness and obstinacy, rush against the word of God.
And this is especially what deserves to be noticed, lest our fault should be imputed to Christ; for, as he has been given to us as a foundation, it is as it were an accidental thing that he becomes a rock of offense. In short, his proper office is to prepare us for a spiritual temple to God; but it is the fault of men that they stumble at him, even because unbelief leads men to contend with God. Hence Peter, in order to set forth the character of the conflict, said that they were the unbelieving.
Whereunto also they were appointed, or, to which they had been ordained. This passage may be explained in two ways. It is, indeed, certain that Peter spoke of the Jews; and the common interpretation is, that they were appointed to believe, for the promise of salvation was destined for them. But the other sense is equally suitable, that they had been appointed to unbelief; as Pharaoh is said to have been set up for this end, that he might resist God, and all the reprobate are destined for the same purpose. And what inclines me to this meaning is the particle καὶ (also) which is put in. 24 If, however, the first view be preferred, then it is a vehement upbraiding; for Peter does hence enhance the sin of unbelief in the people who had been chosen by God, because they rejected the salvation that had been peculiarly ordained for them. And no doubt this circumstance rendered them doubly inexcusable, that having been called in preference to others, they had refused to hear God. But, by saying that they were appointed to believe, he refers only to their outward call, even according to the covenant which God had made generally with the whole nation. At the same time their ingratitude, as it has been said, was sufficiently proved, when they rejected the word preached to them.
9. But ye are a chosen generation, a royal priesthood, an holy nation, a peculiar people; that ye should shew forth the praises of him who hath called you out of darkness into his marvellous light:
9. Vos autem genus electum, regale sacerdotium, gens sancta, populus in acquisitionem, ut virtutes enarretis ejus qui vos ex tenebris vocavit in admirabile lumen suum:
10. Which in time past were not a people, but are now the people of God: which had not obtained mercy, but now have obtained mercy.
10. Qui aliquando non populus, nunc autem populus Dei, qui non consequuti eratis misericordiam, nunc misericordiam consequuti estis.
9 But ye are a chosen generation, or race. He again separates them from the unbelieving, lest driven by their example (as it is often the case) they should fall away from the faith. As, then, it is unreasonable that those whom God has separated from the world, should mix themselves with the ungodly, Peter here reminds the faithful to what great honor they had been raised, and also to what purpose they had been called. But with the same high titles which he confers on them, Moses honored the ancient people, (Ex 19:6;) but the Apostle's object was to shew that they had recovered again, through Christ, the great dignity and honor from which they had fallen. It is at the same time true, that God gave to the fathers an earthly taste only of these blessings, and that they are really given in Christ.
The meaning then is, as though he had said,
"Moses called formerly your fathers a holy nation, a priestly kingdom, and God's peculiar people: all these high titles do now far more justly belong to you; therefore you ought to beware lest your unbelief should rob you of them." (Ex 19:6)
In the meantime, however, as the greater part of the nation was unbelieving, the Apostle indirectly sets the believing Jews in opposition to all the rest, though they exceeded them in number, as though he had said, that those only were the children of Abraham, who believed in Christ, and that they only retained possession of all the blessings which God had by a singular privilege bestowed on the whole nation.
He calls them a chosen race, because God, passing by others, adopted them as it were in a special manner. They were also a holy nation; for God had consecrated them to himself, and destined that they should lead a pure and holy life. He further calls them a peculiar people, or, a people for acquisition, that they might be to him a peculiar possession or inheritance; for I take the words simply in this sense, that the Lord hath called us, that he might possess us as his own, and devoted to him. This meaning is proved by the words of Moses,
"If ye keep my covenant, ye shall be to me a peculiar treasure beyond all other nations." (Ex 19:5.)
There is in the royal priesthood a striking inversion of the words of Moses; for he says, "a priestly kingdom," but the same thing is meant. So what Peter intimated was this, "Moses called your fathers a sacred kingdom, because the whole people enjoyed as it were a royal liberty, and from their body were chosen the priests; both dignities were therefore joined together: but now ye are royal priests, and, indeed, in a more excellent way, because ye are, each of you, consecrated in Christ, that ye may be the associates of his kingdom, and partakers of his priesthood. Though, then, the fathers had something like to what you have; yet ye far excel them. For after the wall of partition has been pulled down by Christ, we are now gathered from every nation, and the Lord bestows these high titles on all whom he makes his people."
There is further, as to these benefits, a contrast between us and the rest of mankind, to be considered: and hence it appears more fully how incomparable is God's goodness towards us; for he sanctifies us, who are by nature polluted; he chose us, when he could find nothing in us but filth and vileness; he makes his peculiar possession from worthless dregs; he confers the honor of the priesthood on the profane; he brings the vassals of Satan, of sin, and of death, to the enjoyment of royal liberty.
That ye should shew forth, or declare. He carefully points out the end of our calling, that he might stimulate us to give the glory to God. And the sum of what he says is, that God has favored us with these immense benefits and constantly manifests them, that his glory might by us be made known: for by praises, or virtues, he understands wisdom, goodness, power, righteousness, and everything else, in which the glory of God shines forth. And further, it behoves us to declare these virtues or excellencies not only by our tongue, but also by our whole life. This doctrine ought to be a subject of daily meditation, and it ought to be continually remembered by us, that all God's blessings with which he favors us are intended for this end, that his glory may be proclaimed by us.
We must also notice what he says, that we have been called out of darkness into God's marvellous or wonderful light; for by these words he amplifies the greatness of divine grace. If the Lord had given us light while we were seeking it, it would have been a favor; but it was a much greater favor, to draw us out of the labyrinth of ignorance and the abyss of darkness. We ought hence to learn what is man's condition, before he is translated into the kingdom of God. And this is what Isaiah says,
"Darkness shall cover the earth, and gross darkness the people; but over thee shall the Lord be seen, and his glory shall in thee shine forth." (Isa 60:2.)
And truly we cannot be otherwise than sunk in darkness, after having departed from God, our only light. See more at large on this subject in the second chapter of the Epistle to the Ephesians.
10 Which in time past were not a people He brings for confirmation a passage from Hosea, and well accommodates it to his own purpose. For Hosea, after having in God's name declared that the Jews were repudiated, gives them a hope of a future restoration. Peter reminds us that this was fulfilled in his own age; for the Jews were scattered here and there, as the torn members of a body; nay, they seemed to be no longer God's people, no worship remained among them, they were become entangled in the corruptions of the heathens; it could not then be said otherwise of them, but that they were repudiated by the Lord. But when they are gathered in Christ, from no people they really become the people of God. Paul, in Ro 9:26, applies also this prophecy to the Gentiles, and not without reason; for from the time the Lord's covenant was broken, from which alone the Jews derived their superiority, they were put on a level with the Gentiles. It hence follows, that what God had promised, to make a people of no people, belongs in common to both.
Which had not obtained mercy This was added by the Prophet, in order that the gratuitous covenant of God, by which he takes them to be his people, might be more clearly set forth; as though he had said, "There is no other reason why the Lord counts us his people, except that he, having mercy on us, graciously adopts us." It is then God's gratuitous goodness, which makes of no people a people to God, and reconciles the alienated. 25
11. Dearly beloved, I beseech you as strangers and pilgrims, abstain from fleshly lusts, which war against the soul;
11. Amici, adhortor vos tanquam inquilinos et peregrinos, ut abstineatis à carnalibus desideriis, que militant adversus animam;
12. Having your conversation honest among the Gentiles: that, whereas they speak against you as evildoers, they may by your good works, which they shall behold, glorify God in the day of visitation.
12. Conversationem vestram inter gentes bonam habentes, ut in quo detrahunt de vobis tanquam maleficis, ex bonis operibus aestimantes (vel, considerantes) glorificent Deum in die visitationis.
11 As strangers, or sojourners. There are two parts to this exhortation, — that their souls were to be free within from wicked and vicious lusts; and also, that they were to live honestly among men, and by the example of a good life not only to confirm the godly, but also to gain over the unbelieving to God.
And first, to call them away from the indulgence of carnal lusts, he employs this argument, that they were sojourners and strangers. And he so calls them, not because they were banished from their country, and scattered into various lands, but because the children of God, wherever they may be, are only guests in this world. In the former sense, indeed, he called them sojourners at the beginning of the Epistle, as it appears from the context; but what he says here is common to them all. For the lusts of the flesh hold us entangled, when in our minds we dwell in the world, and think not that heaven is our country; but when we pass as strangers through this life, we are not in bondage to the flesh.
By the lusts or desires of the flesh he means not only those gross concupiscences which we have in common with animals, as the Sophists hold, but also all those sinful passions and affections of the soul, to which we are by nature guided and led. For it is certain that every thought of the flesh, that is, of unrenewed nature, is enmity against God. (Ro 8:7.)
Which war against the soul Here is another argument, that they could not comply with the desires of the flesh, except to their own ruin. For he refers not here to the contest described by Paul in Ro 7:14-23, and in Ga 5:17-26, as he makes the soul to be an antagonist to the flesh: but what he says here is, that the desires of the flesh, whenever the soul consents to them, lead to perdition. He proves our carelessness in this respect, that while we anxiously shun enemies from whom we apprehend danger to the body, we willingly allow enemies hurtful to the soul to destroy us; nay, we as it were stretch forth our neck to them.
12 Your conversation The second part of the exhortation is, that they were to conduct themselves honestly towards men. What, indeed, precedes this in order is, that their minds should be cleansed before God; but a regard should also be had to men, lest we should become a hindrance to them. And he expressly says among the Gentiles; for the Jews were not only hated everywhere, but were also almost abhorred. The more carefully, therefore, ought they to have labored to wipe off the odium and infamy attached to their name by a holy life and a well-regulated conduct. 26 For that admonition of Paul ought to be attended to, "To give no occasion to those who seek occasion." Therefore the evil speakings and the wicked insinuations of the ungodly ought to stimulate us to lead an upright life; for it is no time for living listlessly and securely, when they sharply watch us in order to find out whatever we do amiss.
That they — may glorify God He intimates that we ought thus to strive, not for our own sake, that men may think and speak well of us; but that we may glorify God, as Christ also teaches us. And Peter shews how this would be effected, even that the unbelieving, led by our good works, would become obedient to God, and thus by their own conversion give glory to him; for this he intimates by the words, in the day of visitation. I know that some refer this to the last coming of Christ; but I take it otherwise, even that God employs the holy and honest life of his people, as a preparation, to bring back the wandering to the right way. For it is the beginning of our conversion, when God is pleased to look on us with a paternal eye; but when his face is turned away from us, we perish. Hence the day of visitation may justly be said to be the time when he invites us to himself.
13. Submit yourselves to every ordinance of man for the Lord's sake: whether it be to the king, as supreme;
13. Subditi ergo estote omni humanae ordinationi propter Dominum; sive regi tanquam supereminenti;
14. Or unto governors, as unto them that are sent by him for the punishment of evildoers, and for the praise of them that do well.
14. Sive praesidibus, tanquam iis qui per ipsum mittuntur, in vindictam quidem maleficorum, laudem verò benè agentium.
15. For so is the will of God, that with well doing ye may put to silence the ignorance of foolish men:
15. Sic enim est voluntas Dei, ut benefaciendo obstruatis ignorantiam stultorum hominum:
16. As free, and not using your liberty for a cloke of maliciousness, but as the servants of God.
16. Ut liberi, et non quasi praetextum habentes malitiae, libertatem; sed tanquam servi Dei.
13 Submit yourselves He now comes to particular exhortations: and as obedience with regard to magistrates is a part of honest or good conversation, he draws this inference as to their duty, "Submit yourselves," or, Be ye subject; for by refusing the yoke of government, they would have given to the Gentiles no small occasion for reproaching them. And, indeed, the Jews were especially hated and counted infamous for this reason, because they were regarded on account of their perverseness as ungovernable. And as the commotions which they raised up in the provinces, were causes of great calamities, so that every one of a quiet and peaceable disposition dreaded them as the plague, — this was the reason that induced Peter to speak so strongly on subjection. Besides, many thought the gospel was a proclamation of such liberty, that every one might deem himself as free from servitude. It seemed an unworthy thing that God's children should be servants, and that the heirs of the world should not have a free possession, no, not even of their own bodies. Then there was another trial, — All the magistrates were Christ's adversaries; and they used their own authority, so that no representation of God, which secures the chief reverence, appeared in them. We now perceive the design of Peter: he exhorted the Jews, especially for these reasons, to shew respect to the civil power.
To every ordinance of man Some render the words, "to every creature;" and from a rendering so obscure and ambiguous, much labor has been taken to elicit some meaning. But I have no doubt but that Peter meant to point out the distinct manner in which God governs mankind: for the verb κτίζειν in Greek, from which κτίσις comes, means to form and to construct a building. Suitable, then, is the word "ordination;" by which Peter reminds us, that God the maker of the world has not left the human race in a state of confusion, that they might live after the manner of beasts, but as it were in a building regularly formed, and divided into several compartments. And it is called a human ordination, not because it has been invented by man, but because a mode of living, well arranged and duly ordered, is peculiar to men. 27
Whether it be to the king So he calls Caesar, as I think, whose empire extended over all those countries mentioned at the beginning of the Epistle. For though "king" was a name extremely hated by the Romans, yet it was in use among the Greeks. They, indeed, often called him autocrat, (αὐτοκράτορα) but sometimes he was also called by them king, (βασιλεὺς.) But as he subjoins a reason, that he ought to be obeyed because he excelled, or was eminent or supreme, there is no comparison made between Caesar and other magistrates. He held, indeed, the supreme power; but that eminence which Peter extols, is common to all who exercise public authority. And so Paul, in Ro 13:1, extends it to all magistrates. Now the meaning is, that obedience is due to all who rule, because they have been raised to that honor not by chance, but by God's providence. For many are wont to inquire too scrupulously by what right power has been attained; but we ought to be satisfied with this alone, that power is possessed and exercised. And so Paul cuts off the handle of useless objections when he declares that there is no power but from God. And for this reason it is that Scripture so often says, that it is God who girds kings with a sword, who raises them on high, who transfers kingdoms as he pleases.
As Peter referred especially to the Roman Emperor, it was necessary to add this admonition; for it is certain that the Romans through unjust means rather than in a legitimate way penetrated into Asia and subdued these countries. Besides, the Caesars, who then reigned, had possessed themselves of the monarchy by tyrannical force. Hence Peter as it were forbids these things to be controverted, for he shews that subjects ought to obey their rulers without hesitation, because they are not made eminent, unless elevated by God's hand.
14 Or unto governors, or, Whether to presidents. He designates every kind of magistrates, as though he had said, that there is no kind of government to which we ought not to submit. He confirms this by saying that they are God's ministers; for they who apply him to the king, are greatly mistaken. There is then a common reason, which extols the authority of all magistrates, that they rule by the command of God, and are sent by him. It hence follows (as Paul also teaches us) that they resist God, who do not obediently submit to a power ordained by him.
For the punishment This is the second reason why it behoves us reverently to regard and to respect civil authority, and that is, because it has been appointed by the Lord for the common good of mankind; for we must be extremely barbarous and brutal, if the public good is not regarded by us. This, then, in short, is what Peter means, that since God keeps the world in order by the ministry of magistrates, all they who despise their authority are enemies to mankind.
Now he assumes these two things, which belong, as Plato says, to a commonwealth, that is, reward to the good and punishment to the wicked; for, in ancient times, not only punishment was allotted to evil-doers, but also rewards to the doers of good. But though it often happens that honors are not rightly distributed, nor rewards given to the deserving, yet it is an honor, not to be despised, that the good are at the least under the care and protection of magistrates, that they are not exposed to the violence and injuries of the ungodly, that they live more quietly under laws and better retain their reputation, than if every one, unrestrained, lived as he pleased. In short, it is a singular blessing of God, that the wicked are not allowed to do what they like.
It may, however, be objected here and said, that kings and magistrates often abuse their power, and exercise tyrannical cruelty rather than justice. Such were almost all the magistrates, when this Epistle was written. To this I answer, that tyrants and those like them, do not produce such effects by their abuse, but that the ordinance of God ever remains in force, as the institution of marriage is not subverted though the wife and the husband were to act in a way not becoming them. However, therefore, men may go astray, yet the end fixed by God cannot be changed.
Were any one again to object and say, that we ought not to obey princes who, as far as they can, pervert the holy ordinance of God, and thus become savage wild beasts, while magistrates ought to bear the image of God. My reply is this, that government established by God ought to be so highly valued by us, as to honor even tyrants when in power. There is yet another reply still more evident, — that there has never been a tyranny, (nor can one be imagined,) however cruel and unbridled, in which some portion of equity has not appeared; and further, some kind of government, however deformed and corrupt it may be, is still better and more beneficial than anarchy.
15 For so is the will of God He returns to his former doctrine, lest an occasion should be given to the unbelieving to speak evil, though he expresses less than what he had said before; for he says only that the mouths of the foolish ought to be stopped. The phrase which he adopts, "to stop up ignorance," though it may seem harsh on account of its novelty, does not yet obscure the sense. 28 For he not only calls the unbelieving foolish, but also points out the reason why they slandered, even because they were ignorant of God. But inasmuch as he makes the unbelieving to be without understanding and reason, we hence conclude, that a right understanding cannot exist without the knowledge of God. How much soever, then, the unbelieving may boast of their own acuteness, and may seem to themselves to be wise and prudent, yet the Spirit of God charges them with folly, in order that we may know that, apart from God, we cannot be really wise, as without him there is nothing perfect.
But he prescribes the way in which the evil-speaking of the unbelieving is to be restrained, even by well-doing, or, by doing good. In this expression he includes all the duties of humanity and kindness which we ought to perform towards our neighbors. And in these is included obedience to magistrates, without which concord among men cannot be cultivated. Were any one to object and say, that the faithful can never be so careful to do good, but that they will be evil-spoken of by the unbelieving: to this the obvious answer is, that the Apostle here does not in any degree exempt them from calumnies and reproaches; but he means that no occasion of slandering ought to be given to the unbelieving, however much they may desire it. And lest any one should further object and say, that the unbelieving are by no means worthy of so much regard that God's children should form their life to please them, Peter expressly reminds us that we are bound by God's command to shut up their mouths.
16 As free This is said by way of anticipation, that he might obviate those things which are usually objected to with regard to the liberty of God's children. For as men are naturally ingenious in laying hold on what may be for their advantage, many, at the commencement of the Gospel, thought themselves free to live only for themselves. This doting opinion, then, is what Peter corrects; and he briefly shews how much the liberty of Christians differed from unbridled licentiousness. And, in the first place, he denies that there is any veil or pretext for wickedness, by which he intimates, that there is no liberty given us to hurt our neighbors, or to do any harm to others. True liberty, then, is that which harms or injures no one. To confirm this, he declares that those are free who serve God. It is obvious, hence, to conclude, that we obtain liberty, in order that we may more promptly and more readily render obedience to God; for it is no other than a freedom from sin; and dominion is taken away from sin, that men may become obedient to righteousness.
In short, it is a free servitude, and a serving freedom. For as we ought to be the servants of God, that we may enjoy this benefit, so moderation is required in the use of it. In this way, indeed, our consciences become free; but this prevents us not to serve God, who requires us also to be subject to men.
17. Honour all men. Love the brotherhood. Fear God. Honour the king.
17. Omnes honorate, fraternitatem diligite, Deum timete, regem honorate.
This is a summary of what is gone before; for he intimates that God is not feared, nor their just right rendered to men, except civil order prevails among us, and magistrates retain their authority. That he bids honor to be rendered to all, I explain thus, that none are to be neglected; for it is a general precept, which refers to the social intercourse of men. 29 The word honor has a wide meaning in Hebrew, and we know that the apostles, though they wrote in Greek, followed the meaning of words in the former language. Therefore, this word conveys no other idea to me, than that a regard ought to be had for all, since we ought to cultivate, as far as we can, peace and friendship with all; there is, indeed, nothing more adverse to concord than contempt.
What he adds respecting the love of brethren is special, as contrasted with the first clause; for he speaks of that particular love which we are bidden to have towards the household of faith, because we are connected with them by a closer relationship. And so Peter did not omit this connection; but yet he reminds us, that though brethren are to be specially regarded, yet this ought not to prevent our love from being extended to the whole human race. The word fraternity, or brotherhood, I take collectively for brethren.
Fear God I have already said that all these clauses are applied by Peter to the subject he was treating. For he means, that honor paid to kings proceeds from the fear of God and the love of man; and that, therefore, it ought to be connected with them, as though he had said, "Whosoever fears God, loves his brethren and the whole human race as he ought, and will also give honor to kings." But, at the same time, he expressly mentions the king, because that form of government was more than any other disliked; and under it other forms are included.
18. Servants, be subject to your masters with all fear; not only to the good and gentle, but also to the froward.
18. Famuli, subjecti sint cum omni timore dominis suis, non solum bonis et humanis, sed etiam pravis.
19. For this is thankworthy, if a man for conscience towards God endure grief, suffering wrongfully.
19. Haec enim est gratia, si propter conscientiam Dei quispiam molestias ferat patiens injustè.
20. For what glory is it, if, when ye be buffeted for your faults, ye shall take it patiently? but if, when ye do well, and suffer for it, ye take it patiently, this is acceptable with God.
20. Qualis enim gloria, si quum peccantes alapis caedemini, suffertis? sed si bene facientes et in aliis affecti suffertis, haec gratia apud Deum.
18 Servants, be subject Though this is a particular admonition, yet it is connected with what is gone before, as well as the other things which follow; for the obedience of servants to masters, and of wives also to their husbands, forms a part of civil or social subjection. 30
He first would have servants to be subject with all fear; by which expression he means that sincere and willing reverence, which they acknowledge by their office to be due. He then sets this fear in opposition to dissimulation as well as to forced subjection; for an eye-service (ὀφθαλμοδουλεία, Col 3:22,) as Paul calls it, is the opposite of this fear; and further, if servants clamor against severe treatment, being ready to throw off the yoke if they could, they cannot be said properly to fear. In short, fear arises from a right knowledge of duty. And though no exception is added in this place, yet, according to other places, it is to be understood. For subjection due to men is not to be so far extended as to lessen the authority of God. Then servants are to be subject to their masters, only as far as God permits, or as far as the altars, as they say. But as the word here is not δοῦλοι, slaves, but οἰκέται, domestics, we may understand the free as well as the bond servants to be meant, though it be a difference of little moment.
Not only to the good Though as to the duty of servants to obey their masters, it is wholly a matter of conscience; if, however, they are unjustly treated, as to themselves, they ought not to resist authority. Whatever, then, masters may be, there is no excuse for servants for not faithfully obeying them. For when a superior abuses his power, he must indeed hereafter render an account to God, yet he does not for the present lose his right. For this law is laid on servants, that they are to serve their masters, though they may be unworthy. For the froward he sets in opposition to the equitable or humane; and by this word he refers to the cruel and the perverse, or those who have no humanity and kindness. 31
It is a wonder what could have induced an interpreter to change one Greek word for another, and render it "wayward." I should say nothing of the gross ignorance of the Sorbons, who commonly understand by wayward, (dyscolos,) the dissolute or dissipated, were it not that they seek by this absurd rendering to build up for us an article of faith, that we ought to obey the Pope and his horned wild beasts, however grievous and intolerable a tyranny they may exercise. This passage, then, shews how boldly they trifle with the Word of God.
19 For this is thankworthy The word grace or favor, has the meaning of praise; for he means that no grace or praise shall be found before God, if we bear the punishment which we have by our faults deserved; but that they who patiently bear injuries and wrongs are worthy of praise and accepted by God. 32 To testify that it was acceptable to God, when any one from conscience towards God persevered in doing his duty, though unjustly and unworthily treated, was at that time very necessary; for the condition of servants was very hard: they were counted no better than cattle. Such indignity might have driven them to despair; the only thing left for them was to look to God.
For conscience towards God means this, that one performs his duty, not from a regard to men, but to God. For, when a wife is submissive and obedient to her husband, in order to please him, she has her reward in this world, as Christ says of the ambitious, who looked to the praise of men, (Mt 6:16.) The same view is to be taken of other cases: When a son obeys his father in order to secure his favor and bounty, he will have his reward from his father, not from God. It is, in short, a general truth, that what we do is approved by God, if our object be to serve him, and if we are not influenced by a regard to man alone. Moreover, he who considers that he has to do with God, must necessarily endeavor to overcome evil with good. For, God not only requires that we should be such to every one as he is to us, but also that we should be good to the unworthy and to such as persecute us.
It is not, however, an assertion without its difficulty, when he says, that there is nothing praiseworthy in him who is justly punished; for, when the Lord punishes our sins, patience is certainly a sacrifice of sweet odour to him, that is, when we bear with a submissive mind our punishment. But to this I reply, that Peter does not here speak simply but comparatively; for it is a small and slender praise to bear with submission a just punishment, in comparison with that of an innocent man, who willingly bears the wrongs of men, only because he fears God. At the same time he seems indirectly to refer to the motive; because they who suffer punishment for their faults, are influenced by the fear of men. But the reply already given is sufficient.
21. For even hereunto were ye called: because Christ also suffered for us, leaving us an example, that ye should follow his steps:
21. In hoc enim vocati estis; quoniam Christus quoque passus est pro vobis, relinquens vobis exemplum, ut sequeremini vestigia ejus:
22. Who did no sin, neither was guile found in his mouth:
22. Qui quum peccatum non fecisset, nec inventus esset dolus in ore ejus;
23. Who, when he was reviled, reviled not again; when he suffered, he threatened not; but committed himself to him that judgeth righteously:
23. Quum probro afficeretur, non regerebat; quum pateretur, non comminabatur; causam vero commendabat ei qui juste judicat.
21 For even hereunto were ye called For though his discourse was respecting servants, yet this passage ought not to be confined to that subject. For the Apostle here reminds all the godly in common as to what the condition of Christianity is, as though he had said, that we are called by the Lord for this end, patiently to bear wrongs; and as he says in another place that we are appointed to this. Lest, however, this should seem grievous to us, he consoles us with the example of Christ. Nothing seems more unworthy, and therefore less tolerable, than undeservedly to suffer; but when we turn our eyes to the Son of God, this bitterness is mitigated; for who would refuse to follow him going before us?
But we must notice the words, Leaving us an example 33 For as he treats of imitation, it is necessary to know what in Christ is to be our example. He walked on the sea, he cleansed the leprous, he raised the dead, he restored sight to the blind: to try to imitate him in these things would be absurd. For when he gave these evidences of his power, it was not his object that we should thus imitate him. It has hence happened that his fasting for forty days has been made without reason an example; but what he had in view was far otherwise. We ought, therefore, to exercise in this respect a right judgment; as also Augustine somewhere reminds us, when explaining the following passage,
"Learn of me, for I am meek and lowly in heart."
(Mt 11:29.)
And the same thing may be learnt from the words of Peter; for he marks the difference by saying that Christ's patience is what we ought to follow. This subject is handled more at large by Paul in Ro 8:29, where he teaches us that all the children of God are foreordained to be made conformable to the image of Christ, in order that he might be the first-born among many brethren. Hence, that we may live with him, we must previously die with him.
22 Who did no sin This belongs to the present subject; for, if any one boasts of his own innocence, he must know that Christ did not suffer as a malefactor. He, at the same time, shews how far we come short of what Christ was, when he says, that there was no guile found in his mouth; for he who offends not by his tongue, says James, is a perfect man. (Jas 3:2.) He then declares that there was in Christ the highest perfection of innocency, such as no one of us can dare claim for himself. It hence appears more fully how unjustly he suffered beyond all others. There is, therefore, no reason why any one of us should refuse to suffer after his example, since no one is so conscious of having acted rightly, as not to know that he is imperfect.
23 When he was reviled, or, reproached. Here Peter points out what we are to imitate in Christ, even calmly to bear wrongs, and not to avenge wrongs. For such is our disposition, that when we receive injuries, our minds immediately boil over with revengeful feelings; but Christ abstained from every kind of retaliation. Our minds, therefore, ought to be bridled, lest we should seek to render evil for evil.
But committed himself, or, his cause. The word cause is not expressed, but it is obviously understood. And Peter adds this for the consolation of the godly, that is, that if they patiently endured the reproaches and violence of the wicked, they would have God as their defender. For it would be a very hard thing for us, to be subjected to the will of the ungodly, and not to have God caring for our wrongs. Peter, therefore, adorns God with this high attribute, that he judgeth righteously, as though he had said, "It behoves us calmly to bear evils; God in the meantime will not neglect what belongs to him, but will shew himself to be a righteous judge." However wanton then the ungodly may be for a time, yet they shall not be unpunished for the wrongs done now to the children of God. Nor is there any cause for the godly to fear, as though they were without any protection; for since it belongs to God to defend them and to undertake their cause, they are to possess their souls in patience.
Moreover, as this doctrine brings no small consolation, so it avails to allay and subdue the inclinations of the flesh. For no one can recumb on the fidelity and protection of God, but he who in a meek spirit waits for his judgment; for he who leaps to take vengeance, intrudes into what belongs to God, and suffers not God to perform his own office. In reference to this Paul says, "Give place to wrath," (Ro 12:19;) and thus he intimates that the way is closed up against God that he might not himself judge, when we anticipate him. He then confirms what he had said by the testimony of Moses, "Vengeance is mine." (De 32:35.) Peter in short meant this, that we after the example of Christ shall be more prepared to endure injuries, if we give to God his own honor, that is, if we, believing him to be a righteous judge, refer our right and our cause to him.
It may however be asked, How did Christ commit his cause to the Father; for if he required vengeance from him, this he himself says is not lawful for us; for he bids us to do good to those who injure us, to pray for those who speak evil of us. (Mt 5:44.) To this my reply is, that it appears evident from the gospel-history, that Christ did thus refer his judgment to God, and yet did not demand vengeance to be taken on his enemies, but that, on the contrary, he prayed for them, "Father," he said, "forgive them." (Lu 23:34.) And doubtless the feelings of our flesh are far from being in unison with the judgment of God. That any one then may commit his cause to him who judgeth righteously, it is necessary that he should first lay a check on himself, so that he may not ask anything inconsistent with the righteous judgment of God. For they who indulge themselves in looking for vengeance, concede not to God his office of a judge, but in a manner wish him to be an executioner. He then who is so calm in his spirit as to wish his adversaries to become his friends, and endeavors to bring them to the right way, rightly commits to God his own cause, and his prayer is, "Thou, O Lord, knowest my heart, how I wish them to be saved who seek to destroy me: were they converted, I should congratulate them; but if they continue obstinate in their wickedness, for I know that thou watchest over my safety, I commit my cause to thee." This meekness was manifested by Christ; it is then the rule to be observed by us.
24. Who his own self bare our sins in his own body on the tree, that we, being dead to sins, should live unto righteousness: by whose stripes ye were healed.
24. Qui peccata nostra ipse pertulit in corpore suo super lignum, ut peccatis mortui, justitiae vivamus: cujus livori sanati estis.
25. For ye were as sheep going astray; but are now returned unto the Shepherd and Bishop of your souls.
25. Eratis enim tanquam oves errantes; sed conversi estis nunc ad Pastorem et Episcopum animarum vestrarum.
Had he commended nothing in Christ's death except as an example, it would have been very frigid: he therefore refers to a fruit much more excellent. There are then three things to be noticed in this passage. The first is, that Christ by his death has given us an example of patience; the second, that by his death he restored us to life; it hence follows, that we are so bound to him, that we ought cheerfully to follow his example. In the third place, he refers to the general design of his death, that we, being dead to sins, ought to live to righteousness. And all these things confirm his previous exhortation.
24 Who his own self bare our sins This form of speaking is fitted to set forth the efficacy of Christ's death. For as under the Law, the sinner, that he might be released from guilt, substituted a victim in his own place; so Christ took on himself the curse due to our sins, that he might atone for them before God. And he expressly adds, on the tree, because he could not offer such an expiation except on the cross. Peter, therefore, well expresses the truth, that Christ's death was a sacrifice for the expiation of our sins; for being fixed to the cross and offering himself a victim for us, he took on himself our sin and our punishment. Isaiah, from whom Peter has taken the substance of his doctrine, employs various forms of expression, — that he was smitten by God's hand for our sins, that he was wounded for our iniquities, that he was afflicted and broken for our sake, that the chastisement of our peace was laid on him. But Peter intended to set forth the same thing by the words of this verse, even that we are reconciled to God on this condition, because Christ made himself before his tribunal a surety and as one guilty for us, that he might suffer the punishment due to us.
This great benefit the Sophists in their schools obscure as much as they can; for they prattle that by the sacrifice of the death of Christ we are only freed after baptism from guilt, but that punishment is redeemed by satisfactions. But Peter, when he says that he bore our sins, means that not only guilt was imputed to him, but that he also suffered its punishment, that he might thus be an expiatory victim, according to that saying of the Prophet, "The chastisement of our peace was upon him." If they object and say, that this only avails before baptism, the context here disproves them, for the words are addressed to the faithful.
But this clause and that which follows, by whose stripes ye were healed, may be also applied to the subject in hand, that is, that it behoves us to bear on our shoulders the sins of others, not indeed to expiate for them, but only to bear them as a burden laid on us.
Being dead to sins 34 He had before pointed out another end, even an example of patience; but here, as it has been stated, it is made more manifest, that we are to live a holy and righteous life. The Scripture sometimes mentions both, that is, that the Lord tries us with troubles and adversities, that we might be conformed to the death of Christ, and also that the old man has been crucified in the death of Christ, that we might walk in newness of life. (Php 3:10; Ro 6:4.) At the same time, this end of which he speaks, differs from the former, not only as that which is general from what is particular; for in patience there is simply an example; but when he says that Christ suffered, that we being dead to sins should live to righteousness, he intimates that there is power in Christ's death to mortify our flesh, as Paul explains more fully in Ro 6:6-14. For he has not only brought this great benefit to us, that God justifies us freely, by not imputing to us our sins; but he also makes us to die to the world and to the flesh, that we may rise again to a new life: not that one day makes complete this death; but wherever it is, the death of Christ is efficacious for the expiation of sins, and also for the mortification of the flesh.
25 For ye were as sheep This also has Peter borrowed from Isaiah, except that the Prophet makes it a universal statement,
"All we like sheep have gone astray." (Isa 53:6.)
But on the word sheep there is no particular stress; he indeed compares us to sheep, but the emphasis is on what the Prophet adds, when he says that every one had turned to his own way. The meaning then is, that we are all going astray from the way of salvation, and proceeding in the way of ruin, until Christ brings us back from this wandering.
And this appears still more evident from the clause which follows, but are now returned to the Shepherd, etc.; 35 for all who are not ruled by Christ, are wandering like lost sheep in the ways of error. Thus, then, is condemned the whole wisdom of the world, which does not submit to the government of Christ. But the two titles given here to Christ are remarkable, that he is the Shepherd and Bishop of souls There is then no cause to fear, but that he will faithfully watch over the safety of those who are in his fold and under his care. And it is his office to keep us safe both in body and soul; yet Peter mentions only souls, because this celestial Shepherd keeps us under his own spiritual protection unto eternal life.
---
Footnotes
"To you then who believe it is precious; but to the unbelieving (with regard to the stone which the builders have rejected, the same which has become the head of the corner) even a stone of stumbling and rock of offense; that is, to those who stumble at the word, being unbelieving; to which also they have been appointed:" that is, according to the testimony of Scripture. — Ed.
---
Next: Chapter 3