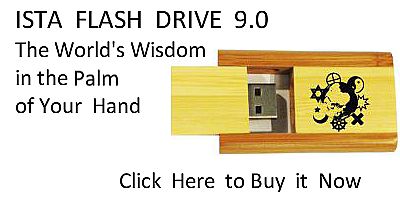 Sacred Texts
Christianity
Calvin
Index
Previous
Next
---
Calvin's Commentaries, Vol. 45: Catholic Epistles, tr. by John King, [1847-50], at sacred-texts.com
---
1. Forasmuch then as Christ hath suffered for us in the flesh, arm yourselves likewise with the same mind: for he that hath suffered in the flesh hath ceased from sin;
1. Christo igitur passo pro nobis carne, vos quoque eadem cogitatione armamini; quod scilicet qui passus est in carne, destitit à peccato;
2. That he no longer should live the rest of his time in the flesh to the lusts of men, but to the will of God.
2. Ne amplius hominum concupiscentiis, sed voluntati Dei, quod residuum est temporis in carne, vivat.
3. For the time past of our life may suffice us to have wrought the will of the Gentiles, when we walked in lasciviousness, lusts, excess of wine, revellings, banquetings, and abominable idolatries:
3. Satis enim nobis est quod anteacto vitae tempore voluntatem gentium patraverimus, quum ambularemus in lasciviis, concupiscentiis, comessationibus, potationibus et nefariis idololatriis:
4. Wherein they think it strange that ye run not with them to the same excess of riot, speaking evil of you:
4. Quod illis videtur insolens, quòd non concurratis in eandem luxus profusionem, ideoque malè loquuntur;
5. Who shall give account to him that is ready to judge the quick and the dead.
5. Qui reddituri sunt rationem ei qui paratus est judicare vivos et mortuos.
1 Forasmuch then as Christ When he had before set forth Christ before us, he only spoke of the suffering of the cross; for sometimes the cross means mortification, because the outward man is wasted by afflictions, and our flesh is also subdued. But he now ascends higher; for he speaks of the reformation of the whole man. The Scripture recommends to us a twofold likeness to the death of Christ, that we are to be conformed to him in reproaches and troubles, and also that the old man being dead and extinct in us, we are to be renewed to a spiritual life. (Php 3:10; Ro 6:4.) Yet Christ is not simply to be viewed as our example, when we speak of the mortificaion of the flesh; but it is by his Spirit that we are really made conformable to his death, so that it becomes effectual to the crucifying of our flesh. In short, as Peter at the end of the last chapter exhorted us to patience after the example of Christ, because death was to him a passage to life; so now from the same death he deduces a higher doctrine, that we ought to die to the flesh and to the world, as Paul teaches us more at large in Ro 6:1-23. He therefore says, arm yourselves, or be ye armed, intimating that we are really and effectually supplied with invincible weapons to subdue the flesh, if we partake as we ought of the efficacy of Christ's death.
For he that hath suffered The particle ὅτι does not, I think, denote here the cause, but is to be taken as explanatory; for Peter sets forth what that thought or mind is with which Christ's death arms us, even that the dominion of sin ought to be abolished in us, so that God may reign in our life. Erasmus has incorrectly, as I think, rendered the word "he who did suffer," (patiebatur) applying it to Christ. For it is an indefinite sentence, which generally extends to all the godly, and has the same meaning with the words of Paul in Ro 6:7,
"He who is dead is justified or freed from sin;"
for both the Apostles intimate, that when we become dead to the flesh, we have no more to do with sin, that it should reign in us, and exercise its power in our life. 44
It may, however, be objected, that Peter here speaks unsuitably in making us to be conformable to Christ in this respect, that we suffer in the flesh; for it is certain that there was nothing sinful in Christ which required to be corrected. But the answer is obvious, that it is not necessary that a comparison should correspond in all its parts. It is then enough that we should in a measure be made conformable to the death of Christ. In the same way is also explained, not unfitly, what Paul says, that we are planted in the likeness of his death, (Ro 6:5;) for the manner is not altogether the same, but that his death is become in a manner the type and pattern of our mortification.
We must also notice that the word flesh is put here twice, but in a different sense; for when he says that Christ suffered in the flesh, he means that the human nature which Christ had taken from us was made subject to death, that is, that Christ as a man naturally died. In the second clause, which refers to us, flesh means the corruption, and the sinfulness of our nature; and thus suffering in the flesh signifies the denying of ourselves. We now see what is the likeness between Christ and us, and what is the difference; that as he suffered in the flesh taken from us, so the whole of our flesh ought to be crucified.
2 That he no longer Here he sets forth the way of ceasing from sin, that renouncing the covetings of men we should study to form our life according to the will of God. And thus he includes here the two things in which renovation consists, the destruction of the flesh and the vivification of the spirit. The course of good living is thus to begin with the former, but we are to advance to the latter.
Moreover, Peter defines here what is the rule of right living, even when man depends on the will of God. It hence follows, that nothing is right and well ordered in man's life as soon as he wanders from this rule. We ought further to notice the contrast between God's will and the covetings or lusts of men We hence understand how great is our depravity, and how we ought to strive to become obedient to God. When he says, the rest of time in the flesh, the word flesh means the present life, as in Heb 5:7
3 For the time past of our life may suffice Peter does not mean that we ought to be wearied with pleasures, as those are wont to be who are filled with them to satiety; but that on the contrary the memory of our past life ought to stimulate us to repentance. And doubtless it ought to be the sharpest goad to make us run on well, when we recollect that we have been wandering from the right way the greatest part of our life. And Peter reminds us, that it would be most unreasonable were we not to change the course of our life after having been enlightened by Christ. For he makes a distinction here between the time of ignorance and the time of faith, as though he had said that it was but right that they should become new and different men from the time that Christ had called them. But instead of the lusts or covetings of men, he now mentions the will of the Gentiles, by which he reproves the Jews for having mixed with the Gentiles in all their pollutions, though the Lord had separated them from the Gentiles.
In what follows he shews that those vices ought to be put off which prove men to be blind and ignorant of God. And there is a peculiar emphasis in the words, the time past of our life, for he intimates that we ought to persevere to the end, as when Paul says, that Christ was raised from the dead, to die no more. (Ro 6:6.) For we have been redeemed by the Lord for this end, that we may serve him all the days of our life.
In lasciviousness He does not give the whole catalogue of sins, but only mentions some of them, by which we may briefly learn what those things are which men, not renewed by God's Spirit, desire and seek, and to which they are inclined. And he names the grosser vices, as it is usually done when examples are adduced. I shall not stop to explain the words, for there is no difficulty in them.
But here a question arises, that Peter seems to have done wrong to many, in making all men guilty of lasciviousness, dissipation, lusts, drunkenness, and revellings; for it is certain that all were not involved in these vices; nay, we know that some among the Gentiles lived honourably and without a spot of infamy. To this I reply, that Peter does not so ascribe these vices to the Gentiles, as though he charged every individual with all these, but that we are by nature inclined to all these evils, and not only so, but that we are so much under the power of depravity, that these fruits which he mentions necessarily proceed from it as from an evil root. There is indeed no one who has not within him the seed of all vices, but all do not germinate and grow up in every individual. Yet the contagion is so spread and diffused through the whole human race, that the whole community appears infected with innumerable evils, and that no member is free or pure from the common corruption.
The last clause may also suggest another question, for Peter addressed the Jews, and yet he says that they had been immersed in abominable idolatries; but the Jews then living in every part of the world carefully abstained from idols. A twofold answer may be adduced here, either that by mentioning the whole for a part, he declares of all what belonged to a few, (for there is no doubt but the Churches to which he wrote were made up of Gentiles as well as of Jews,) or that he calls those superstitions in which the Jews were then involved, idolatries; for though they professed to worship the God of Israel, yet we know that no part of divine worship was genuine among them. And how great must have been the confusion in barbarous countries and among a scattered people, when Jerusalem itself, from whose rays they borrowed their light, had fallen into extreme impiety! for we know that dotages of every kind prevailed with impunity, so that the high-priesthood, and the whole government of the Church, were in the power of the Sadducees.
4 Wherein they think it strange The words of Peter literally are these, "In which they are strangers, you not running with them into the same excess of riot, blaspheming." But the word, to be strangers, means to stop at a thing as new and unusual. This is a way of speaking which the Latins also sometimes use, as when Cicero says that he was a stranger in the city, because he knew not what was carried on there. But in this place, Peter fortifies the faithful, lest they should suffer themselves to be disturbed or corrupted by the perverse judgments or words of the ungodly. For it is no light temptation, when they among whom we live, charge us that our life is different from that of mankind in general. "These," they say, "must form for themselves a new world, for they differ from all mankind." Thus they accuse the children of God, as though they attempted a separation from the whole world.
Then the Apostle anticipated this, and forbade the faithful to be discouraged by such reproaches and calumnies; and he proposed to them, as a support, the judgment of God: for this it is that can sustain us against all assaults, that is, when we patiently wait for that day, in which Christ will punish all those who now presumptuously condemn us, and will shew that we and our cause are approved by Him. And he expressly mentions the living and the dead, lest we should think that we shall suffer any loss, if they remain alive when we are dead; for they shall not, for this reason, escape the hand of God. And in what sense he calls them the living and the dead, we may learn from 1Co 15:12-34
6. For for this cause was the gospel preached also to them that are dead, that they might be judged according to men in the flesh, but live according to God in the spirit.
6. In hoc enim et mortuis evangelizatus fuit (vel, praedicatum fuit evangelium,) ut judicentur quidem secundum homines carne, vivant autem secundum Deum spiritu.
7. But the end of all things is at hand: be ye therefore sober, and watch unto prayer.
7. Porro omnium finis propinquus est: sobrii itaque estote, et vigilantes ad precandum.
8. And above all things have fervent charity among yourselves: for charity shall cover the multitude of sins.
8. Ante omnia vero charitatem inter vos intentam habentes; quia charitas operiet multitudinem peccatorum.
9. Use hospitality one to another without grudging.
9. Invicem hospitales sine murmurationibus.
10. As every man hath received the gift, even so minister the same one to another, as good stewards of the manifold grace of God.
10. Ut quisque aecepit donum, ministrantes illud inter vos, tanquam boni dispensatores multiplicis gratiae Dei.
11. If any speak, let him speak as the oracles of God; if any man minister, let him do it as of the ability which God giveth: that God in all things may be glorified through Jesus Christ, to whom be praise and dominion for ever and ever. Amen.
11. Siquis loquitur, loquatur tanquam eloquia Dei; siquis ministrat, tanquam ex virtute quam suppeditat Deus; ut in omnibus glorificetur Deus per Jesum Christum; cui est gloria et imperium in secula seculorum. Amen.
6 For this cause was the gospel preached also to them that are dead, or, He has been evangelized to the dead. We see in what sense he takes the former passage in the third chapter, even that death does not hinder Christ from being always our defender. It is then a remarkable consolation to the godly, that death itself brings no loss to their salvation. Though Christ, then, may not appear a deliverer in this life, yet his redemption is not void, or without effect; for his power extends to the dead. But as the Greek word is doubtful, it may be rendered in the masculine, or in the neuter gender; but the meaning is almost the same, that is, that Christ had been made known as a redeemer to the dead, or that salvation had been made known to them by the gospel. But if the grace of Christ once penetrated to the dead, there is no doubt but that we shall partake of it when dead. We then set for it limits much too narrow, if we confine it to the present life.
That they might be judged I omit the explanations of others, for they seem to me to be very remote from the Apostle's meaning. This has been said, as I think, by way of anticipation, for it might have been objected, that the gospel is of no benefit to the dead, as it does not restore them to life. Peter concedes a part of this objection, and yet in such a way, that they are not deprived of the salvation obtained by Christ. Therefore, in the first clause, when he says, "that they might be judged in the flesh, according to men," it is a concession; and "judged" means here, as often elsewhere, condemned; and flesh is the outward man. So that the meaning is, that though according to the estimation of the world the dead suffer destruction in their flesh, and are deemed condemned as to the outward man, yet they cease not to live with God, and that in their spirit, because Christ quickens them by his Spirit.
But we ought to add what Paul teaches us in Ro 8:10, that the Spirit is life; and hence it will be, that he will at length absorb the relics of death which still cleave to us. The sum of what he says is, that though the condition of the dead in the flesh is worse, according to man, yet it is enough that the Spirit of Christ revives them, and will eventually lead them to the perfection of life. 45
7 But, or, moreover, the end of all things is at hand Though the faithful hear that their felicity is elsewhere than in the world, yet, as they think that they should live long, this false thought renders them careless, and even slothful, so that they direct not their thoughts to the kingdom of God. Hence the Apostle, that he might rouse them from the drowsiness of the flesh, reminds them that the end of all things was nigh; by which he intimates that we ought not to sit still in the world, from which we must soon remove. He does not, at the same time, speak only of the end of individuals, but of the universal renovation of the world; as though he had said, "Christ will shortly come, who will put an end to all things."
It is, then, no wonder that the cares of this world overwhelm us, and make us drowsy, if the view of present things dazzles our eyes: for we promise, almost all of us, an eternity to ourselves in this world; at least, the end never comes to our mind. But were the trumpet of Christ to sound in our ears, it would powerfully rouse us and not suffer us to lie torpid.
But it may be objected and said, that a long series of ages has passed away since Peter wrote this, and yet that the end is not come. My reply to this is, that the time seems long to us, because we measure its length by the spaces of this fleeting life; but if we could understand the perpetuity of future life, many ages would appear to us like a moment, as Peter will also tell us in his second epistle. Besides, we must remember this principle, that from the time when Christ once appeared, there is nothing left for the faithful, but with suspended minds ever to look forward to his second coming. 46
The watchfulness and the sobriety to which he exhorted them, belong, as I think, to the mind rather than to the body. The words are similar to those of Christ:
"Watch ye, for ye know neither the day nor the hour wherein the Son of Man cometh." (Mt 25:13.)
For as an indulgence in surfeiting and sleep renders the body unfit for its duties, so the vain cares and pleasures of the world inebriate the mind and render it drowsy.
By adding prayer, he points out an exercise especially necessary, in which the faithful ought to be particularly occupied, since their whole strength depends on the Lord; as though he had said, "Since ye are in yourselves extremely weak, seek of the Lord to strengthen you." He yet reminds them that they were to pray earnestly, not formally.
8 And above all things He commends charity or love as the first thing, for it is the bond of perfection. And he bids it to be fervent, or intense, or vehement, which is the same thing; for whosoever is immoderately fervent in self-love, loves others coldly. And he commends it on account of its fruit, because it buries innumerable sins, than which nothing is more desirable. But the sentence is taken from Solomon, whose words are found in Pr 10:12,
"Hatred discovers reproaches, but love covers a multitude of sins."
What Solomon meant is sufficiently clear, for the two clauses contain things which are set in contrast the one with the other. As then he says in the first clause that hatred is the cause why men traduce and defame one another, and spread whatever is reproachful and dishonorable; so it follows that a contrary effect is ascribed to love, that is, that men who love one another, kindly and courteously forgive one another; hence it comes that, willingly burying each other's vices, one seeks to preserve the honor of another. 47 Thus Peter confirms his exhortation, that nothing is more necessary than to cherish mutual love. For who is there that has not many faults? Therefore all stand in need of forgiveness, and there is no one who does not wish to be forgiven.
This singular benefit love brings to us when it exists among us, so that innumerable evils are covered in oblivion. On the other hand, where loose reins are given to hatred, men by mutual biting and tearing must necessarily consume one another, as Paul says (Ga 5:15.)
And it ought to be noticed that Solomon does not say that only a few sins are covered, but a multitude of sins, according to what Christ declares, when he bids us to forgive our brethren seventy times seven, (Mt 18:22.) But the more sins love covers, the more evident appears its usefulness for the wellbeing of mankind.
This is the plain meaning of the words. It hence appears how absurd are the Papists, who seek to elicit from this passage their own satisfactions, as though almsgiving and other duties of charity were a sort of a compensation to God for blotting out their sins. 48 It is enough to point out by the way their gross ignorance, for in a matter so clear it would be superfluous to add many words.
9 Use hospitality, or, Be hospitable. After having generally exhorted them to love one another, he specially mentions one of the duties of love. At that time hospitality was commonly used, and it was deemed in a manner a sacred kind of humanity, as we have stated elsewhere. He then bids them mutually to exercise it, so that no one might require more from others than what he himself was prepared to render. He adds, without murmurings, for it is a rare example that one spends himself and his own on his neighbor without any disparaging reflection. Then the Apostle would have us to show kindness willingly and with a cheerful mind.
10 As every one hath received He reminds us what we ought to bear in mind when we do good to our neighbors; for nothing is more fitted to correct our murmurings than to remember that we do not give our own, but only dispense what God has committed to us. When therefore he says, "Minister the gift which every one has received," he intimates that to each had been distributed what they had, on this condition, that in helping their brethren they might be the ministers of God. And thus the second clause is an explanation of the first, for instead of ministry he mentions stewardship; and for what he had said, "as every one hath received the gift," he mentions the manifold graces which God variously distributes to us, so that each might confer in common his own portion. If then we excel others in any gift, let us remember that we are as to this the stewards of God, in order that we may kindly impart it to our neighbors as their necessity or benefit may require. Thus we ought to be disposed and ready to communicate.
But this consideration is also very important, that the Lord hath so divided his manifold graces, that no one is to be content with one thing and with his own gifts, but every one has need of the help and aid of his brother. This, I say, is a bond which God hath appointed for retaining friendship among men, for they cannot live without mutual assistance. Thus it happens, that he who in many things seeks the aid of his brethren, ought to communicate to them more freely what he has received. This bond of unity has been observed and noticed by heathens. But Peter teaches us here that God had designedly done this, that he might bind men one to another.
11 If any man speak As he had spoken of the right and faithful use of gifts, he specifies two things as examples, and he has chosen those which are the most excellent or the most renowned. The office of teaching in the Church is a remarkable instance of God's favor. He then expressly commands those called to this office to act faithfully; though he does not speak here only of what we owe to men, but also of what we owe to God, so that we may not deprive him of his glory.
He who speaks, then, that is, who is rightly appointed by public authority, let him speak as the oracles of God; that is, let him reverently in God's fear and in sincerity perform the charge committed to him, regarding himself as engaged in God's work, and as ministering God's word and not his own. For he still refers to the doctrine, that when we confer any thing on the brethren, we minister to them by God's command what he has bestowed on us for that purpose. And truly, were all those who profess to be teachers in the Church duly to consider this one thing, there would be in them much more fidelity and devotedness. For how great a thing is this, that in teaching the oracles of God, they are representatives of Christ! Hence then comes so much carelessness and rashness, because the sacred majesty of God's word is not borne in mind but by a few; and so they indulge themselves as in a worldly stewardship.
In the meantime, we learn from these words of Peter, that it is not lawful for those who are engaged in teaching to do anything else, but faithfully to deliver to others, as from hand to hand, the doctrine received from God; for he forbids any one to go forth, except he who is instructed in God's word, and who proclaims infallible oracles as it were from his mouth. He, therefore, leaves no room for human inventions; for he briefly defines the doctrine which ought to be taught in the Church. Nor is the particle of similitude introduced here for the purpose of modifying the sentence, as though it were sufficient to profess that it is God's word that is taught. This was, indeed, commonly the case formerly with false prophets; and we see at this day how arrogantly the Pope and his followers cover with this pretense all their impious traditions. But Peter did not intend to teach pastors such hypocrisy as this, to pretend that they had from God whatever doctrine it pleased them to announce, but, he took an argument from the subject itself, that he might exhort them to sobriety and meekness, to a reverence for God, and to an earnest attention to their work.
If any man minister This second clause extends wider, it includes the office of teaching. But as it would have been too long to enumerate each of the ministerial works, he preferred summarily to speak of them all together, as though he had said, "Whatever part of the burden thou bearest in the Church, know that thou canst do nothing but what has been given time by the Lord, and that thou art nothing else but an instrument of God: take heed, then, not to abuse the grace of God by exalting thyself; take heed not to suppress the power of God, which puts forth and manifests itself in the ministry for the salvation of the brethren." Let him then minister as by God's power, that is, let him regard nothing as his own, but let him humbly render service to God and his Church.
That God in all things may be glorified When he says, In all, the word may be in the masculine or in the neuter gender; and thus men or gifts may be meant, and both meanings are equally suitable. The sense is, that God does not adorn us with his gifts, that he may rob himself and make himself as it were an empty idol by transferring to us his own glory, but that, on the contrary, his own glory may everywhere shine forth; and that it is therefore a sacrilegious profanation of God's gifts when men propose to themselves any other object than to glorify God. He says through Jesus Christ, because whatever power we have to minister, he alone bestows it on us; for he is the head, with which the whole body is connected by joints and bindings, and maketh increase in the Lord, according as he supplieth strength to every member.
To whom be praise, or glory. Some refer this to Christ; but the context requires that it should be rather applied to God; for he confirms the last exhortation, because God justly claims all the glory; and, therefore, men wickedly take away from him what is his own, when they obscure in anything, or in any part, his glory.
12. Beloved, think it not strange concerning the fiery trial which is to try you, as though some strange thing happened unto you:
12. Dilecti, ne miramini quum exploramini per ignem ad probationem vestri, perinde ac si novum aliquid vobis obtingat:
13. But rejoice, inasmuch as ye are partakers of Christ's sufferings; that, when his glory shall be revealed, ye may be glad also with exceeding joy.
13. Sed quatenus consortes estis passionum Christi gaudere; ut in revelatione quoque glorie ejus gaudeatis exultantes.
14. If ye be reproached for the name of Christ, happy are ye; for the spirit of glory and of God resteth upon you: on their part he is evil spoken of, but on your part he is glorified.
14. Si probris afficimini in nomine Christi, beati estis, quoniam Spiritus glorite et Dei super vos requiescit; secundum ipsos quidem contumelia afficitur, secundun vos aut em glorificatur.
15. But let none of you suffer as a murderer, or as a thief, or as an evildoer, or as a busybody in other men's matters.
15. Ne quis enim vestrum patiatur, ut homicida, aut fur, aut maleficus, aut cupidè rebus alienis inhians.
16. Yet if any man suffer as a Christian, let him not be ashamed; but let him glorify God on this behalf.
16. Si autem ut Christianus, ne pudefiat, imo glorificet Deum in hac parte.
17. For the time is come that judgment must begin at the house of God: —
17. Quandoquidem et tempus est, ut judicium incipiat a domo Dei:—
12 Beloved, think it not strange, or, wonder not. There is a frequent mention made in this Epistle of afflictions; the cause of which we have elsewhere explained. But this difference is to be observed, that when he exhorts the faithful to patience, he sometimes speaks generally of troubles common to man's life; but here he speaks of wrongs done to the faithful for the name of Christ. And first, indeed, he reminded them that they ought not to have deemed it strange as for a thing sudden and unexpected; by which he intimates, that they ought by a long mediation to have been previously prepared to bear the cross. For whosoever has resolved to fight under Christ's banner, will not be dismayed when persecution happens, but, as one accustomed to it, will patiently bear it. That we may then be in a prepared state of mind when the waves of persecutions roll over us, we ought in due time to habituate ourselves to such an event by meditating continually on the cross.
Moreover, he proves that the cross is useful to us by two arguments, — that God thus tries our faith, — and that we become thus partakers with Christ. Then, in the first place, let us remember that the trial of our faith is most necessary, and that we ought thus willingly to obey God who provides for our salvation. However, the chief consolation is to be derived from a fellowship with Christ. Hence Peter not only forbids us to think it strange, when he sets this before us, but also bids us to rejoice. It is, indeed, a cause of joy, when God tries our faith by persecution; but the other joy far surpasses it, that is, when the Son of God allots to us the same course of life with himself, that he might lead us with himself to a blessed participation of heavenly glory. For we must bear in mind this truth, that we have the dying of Christ in our flesh, that his life may be manifested in us. The wicked also do indeed bear many afflictions; but as they are separated from Christ, they apprehend nothing but God's wrath and curse: thus it comes that sorrow and dread overwhelm them.
Hence, then, is the whole consolation of the godly, that they are associates with Christ, that hereafter they may be partakers of his glory; for we are always to bear in mind this transition from the cross to the resurrection. But as this world is like a labyrinth, in which no end of evils appears, Peter refers to the future revelation of Christ's glory, as though he had said, that the day of its revelation is not to be overlooked, but ought to be expected. But he mentions a twofold joy, one which we now enjoy in hope, and the other the full fruition of which the coming of Christ shall bring to us; for the first is mingled with grief and sorrow, the second is connected with exultation. For it is not suitable in the midst of afflictions to think of joy, which can free us from all trouble; but the consolations of God moderate evils, so that we can rejoice at the same time.
14 If ye be reproached He mentions reproaches, because there is often more bitterness in them than in the loss of goods, or in the torments or agonies of the body; there is therefore nothing which is more grievous to ingenuous minds. For we see that many who are strong to bear want, courageous in torments, nay, bold to meet death, do yet succumb under reproach. To obviate this evil, Peter pronounces those blessed, according to what Christ says, (Mr 8:35,) who are reproached for the sake of the Gospel. This is very contrary to what men commonly think and feel; but he gives a reason, Because the Spirit of God, called also the Spirit of glory, rests on them. Some read the words separately, "that which belongs to glory," as though the words were, "glory and the Spirit of God." But the former reading is more suitable as to the sense, and, as to language, more simple. Then Peter shews, that it is no hindrance to the happiness of the godly, that they sustain reproach for the name of Christ, because they nevertheless retain a complete glory in the sight of God, while the Spirit, who has glory ever connected with him, dwells in them. So, what seems to the flesh a paradox, the Spirit of God makes consistent by a sure perception in their minds.
On their part This is a confirmation of the last sentence; for he intimates that it is enough for the godly, that the Spirit of God testifies that the reproaches endured for the sake of the Gospel, are blessed and full of glory. The wicked, however, attempted to effect a far different object; as though he had said, "Ye can boldly despise the insolence of the ungodly, because the testimony respecting your glory, which God's Spirit gives you, remains fixed within." And he says that the Spirit of God was reproached, because the unbelieving expose to ridicule whatever he suggests and dictates for our consolation. But this is by anticipation; for however the world in its blindness may see nothing but what is disgraceful in the reproaches of Christ, he would not have the eyes of the godly to be dazzled with this false opinion; but on the contrary they ought to look up to God. Thus he does not conceal what men commonly think; but he sets the hidden perception of faith, which God's children possess in their own hearts, in opposition to their presumption and insolence. Thus Paul boasted that he had the marks of Christ, and he gloried in his bonds. (Ga 6:17.) He had at the same time sufficiently found out what was the judgment formed of them by the world; and yet he intimates that it thought foolishly, and that those are blind together with the world, who esteem the slanders of the flesh glorious.
15. But (or, For) let one of you Here also he anticipates an objection. He had exhorted the faithful to patience, if it happened to them to be persecuted for the cause of Christ; he now adds the reason why he had only spoken of that kind of trouble, even because they ought to have abstained from all evil-doing. Here, then, is contained another exhortation, lest they should do anything for which they might seem to be justly punished. Therefore the causal particle is not, here superfluous, since the Apostle wished to give a reason why he so much exhorted the faithful to a fellowship with the sufferings of Christ, and at the same time to remind them by the way to live justly and harmlessly, lest they should bring on themselves a just punishment through their own faults; as though he had said, that it behoved Christians to deserve well of all, even when they were badly and cruelly treated by the world.
Were any one to object and say, that no one can be found to be so innocent but that he deserves for many faults to be chastised by God; to this I reply, that Peter here speaks of sins from which we ought to be entirely freed, such as thefts and murders; and I give further this reply, that the Apostle commands Christians to be such as they ought to be. It, is, then, no wonder, that he points out a difference between us and the children of this world, who being without God's Spirit, abandon themselves to every kind of wickedness. He would not have God's children to be in the same condition, so as to draw on themselves by a wicked life the punishment allotted by the laws. But we have already said elsewhere, that though there are always many sins in the elect, which God might justly punish, yet according to his paternal indulgence he spares his own children, so that he does not inflict the punishment they deserve, and that in the meantime, for honour's sake, he adorns them with his own tokens and those of his Christ, when he suffers them to be afflicted for the testimony of the Gospel.
The word ἀλλοτριοεπίσκοπος seems to me to designate one who covets what belongs to another. For they who gape after plunder or fraud, inquire into affairs of others with tortuous or crooked eyes, as Horace says; 49 but the despiser of money, as the same says elsewhere, looks on vast heaps of gold with a straight eye. 50
16 Yet if any man suffer as a Christian After having forbidden the Christians to do any hurt or harm, lest for their evil deeds, like the unbelieving, they should become hateful to the world, he now bids them to give thanks to God, if they suffered persecutions for the name of Christ. And truly it is no common kindness from God, that he calls us, freed and exempted from the common punishment of our sins, to so honorable a warfare as to undergo for the testimony of his Gospel either exiles, or prisons, or reproaches, or even death itself. Then he intimates that those are ungrateful to God, who clamor or murmur on account of persecutions, as though they were unworthily dealt with, since on the contrary they ought to regard it as gain and to acknowledge God's favor.
But when he says, as a Christian, he regards not so much the name as the cause. It is certain that the adversaries of Christ omitted nothing in order to degrade the Gospel. Therefore, whatever reproachful words they made use of, it was enough for the faithful, that they suffered for nothing else but for the defense of the Gospel.
On this behalf, or, In this respect. For since all afflictions derive their origin from sin, this thought ought to occur to the godly, "I am indeed worthy to be visited by the Lord with this and even with greater punishment for my sins; but now he would have me to suffer for righteousness, as though I were innocent." For how much soever the saints may acknowledge their own faults, yet as in persecutions they regard a different end, such as the Lord sets before them, they feel that their guilt is blotted out and abolished before God. On this behalf, then, they have reason to glorify God.
17 For the time is come, or, Since also the time is come. He amplifies the consolation, which the goodness of the cause for which we suffer brings to us, while we are afflicted for the name of Christ. For this necessity, he says, awaits the whole Church of God, not only to be subject to the common miseries of men, but especially and mainly to be chastised by the hand of God. Then, with more submission, ought persecutions for Christ to be endured. For except we desire to be blotted out from the number of the faithful, we must submit our backs to the scourges of God. Now, it is a sweet consolation, that God does not execute his judgments on us as on others, but that he makes us the representatives of his own Son, when we do not suffer except for his cause and for his name.
Moreover, Peter took this sentence from the common and constant teaching of Scripture; and this seems more probable to me than that a certain passage, as some think, is referred to. It was formerly usual with the Lord, as all the prophets witness, to exhibit the first examples of his chastisements in his own people, as the head of a family corrects his own children rather than those of strangers. (Isa 10:12.) For though God is the judge of the whole world, yet he would have his providence to be especially acknowledged in the government of his own Church. Hence, when he declares that he would rise up to be the judge of the whole world, he adds that this would be after he had completed his work on Mount Sion. He indeed puts forth his hand indifferently against his own people and against strangers; for we see that both are in common subjected to adversities; and if a comparison be made, he seems in a manner to spare the reprobate, and to be severe towards the elect. Hence the complaints of the godly, that the wicked pass their life in continual pleasures, and delight themselves with wine and the harp, and at length descend without pains in an instant into the grave — that fatness covers their eyes — that they are exempt from troubles — that they securely and joyfully spend their life, looking down with contempt on others, so that they dare to set their mouth against heaven. (Job 21:13; Ps 73:3-9.) In short, God so regulates his judgments in this world, that he fattens the wicked for the day of slaughter. He therefore passes by their many sins, and, as it were, connives at them. In the meantime, he restores by corrections his own children, for whom he has a care, to the right way, whenever they depart from it.
In this sense it is that Peter says that judgment begins at the house of God; for judgment includes all those punishments which the Lord inflicts on men for their sins, and whatever refers to the reformation of the world.
But why does he say that it was now the time? He means, as I think, what the prophets declare concerning his own time, that it especially belonged to Christ's kingdom, that the beginning of the reformation should be in the Church. Hence Paul says that Christians, without the hope of a resurrection, would of all men be the most miserable, (1Co 15:19;) and justly so, because, while others indulge themselves without fear, the faithful continually sigh and groan; while God connives at the sins of others, and suffers them to continue torpid, he deals rigidly with his own people, and subjects them to the discipline of the cross.
17. — And if it first begin at us, what shall the end be of them that obey not the gospel of God?
17. — Si autem primum a nobis, quis finis eorum qui non obediunt evangelio Dei?
18. And if the righteous scarcely be saved, where shall the ungodly and the sinner appear?
18. Et si justus vix servatur, impius et peccator ubi apparebunt?
19. Wherefore let them that suffer according to the will of God commit the keeping of their souls to him in well doing, as unto a faithful Creator.
19. Itaque qui patiuntur secundum Dei voluntatem, tanquam fideli possessori commendent animas suas benefaciendo.
When the faithful see that it is well with the wicked, they are necessarily tempted to be envious; and this is a very dangerous trial; for present happiness is what all desire. Hence the Spirit of God carefully dwells on this, in many places, as well as in the thirty-seventh Psalm, lest the faithful should envy the prosperity of the ungodly. The same is what Peter speaks of, for he shews that afflictions ought to be calmly borne by the children of God, when they compare the lot of others with their own. But he takes it as granted that God is the judge of the world, and that, therefore, no one can escape his hand with impunity. He hence infers, that a dreadful vengeance will soon overtake those whose condition seems now favorable. The design of what he says, as I have already stated, is to shew that the children of God should not faint under the bitterness of present evils, but that they ought, on the contrary, calmly to bear their afflictions for a short time, as the issue will be salvation, while the ungodly will have to exchange a fading and fleeting prosperity for eternal perdition.
But the argument is from the less to the greater; for if God spares not his own children whom he loves and who obey him, how dreadful will be his severity against enemies and such as are rebellious! There is, then, nothing better than to obey the Gospel, so that God may kindly correct us by his paternal hand for our salvation.
18 And if the righteous It has been thought that this sentence is taken from Pr 11:31; for the Greek translators have thus rendered what Solomon says,
"Behold, the just shall on the earth be recompensed; how much more the ungodly and the sinner?"
Now, whether Peter intended to quote this passage, or repeated a common and a proverbial saying, (which seems to me more probable,) 51 the meaning is, that God's judgment would be dreadful against the ungodly, since the way to salvation was so thorny and difficult to the elect. And this is said, lest we should securely indulge ourselves, but carefully proceed in our course, and lest we should also seek the smooth and easy road, the end of which is a terrible precipice.
But when he says, that a righteous man is scarcely saved, he refers to the difficulties of the present life, for our course in the world is like a dangerous sailing between many rocks, and exposed to many storms and tempests; and thus no one arrives at the port, except he who has escaped from [a] thousand deaths. It is in the meantime certain that we are guided by God's hand, and that we are in no danger of shipwreck as long as we have him as our pilot.
Absurd, then, are those interpreters who think that we shall be hardly and with difficulty saved, when we shall come before God in judgment; for it is the present and not the future time that Peter refers to; nor does he speak of God's strictness or rigour, but shews how many and what arduous difficulties must be surmounted by the Christian before he reaches the goal. Sinner here means a wicked man 52 and the righteous are not those who are altogether perfect in righteousness, but who strive to live righteously.
19 Wherefore let them that suffer He draws this conclusion, that persecutions ought to be submissively endured, for the condition of the godly in them is much happier than that of the unbelieving, who enjoy prosperity to their utmost wishes. He, however, reminds us that we suffer nothing except according to the permission of God, which tends much to comfort us; when he says, Let them commit themselves to God, it is the same as though he had said, "Let them deliver themselves and their life to the safe keeping of God." And he calls him a faithful possessor, because he faithfully keeps and defends whatever is under his protection or power. Some render the word "Creator;" and the term κτίστης means both; but the former meaning I prefer, for by bidding us to deposit our life with God, he makes him its safe keeper. He adds, in well-doing, lest the faithful should retaliate the wrongs done to them, but that they might on the contrary contend with the ungodly, who injured them, by well-doing.
---
Footnotes
1. "Christ then having suffered for us in the flesh, arm ye also yourselves with the same mind, (for he who suffered in the flesh ceased from sin;)
2. so as to live no longer the remaining time in the flesh to the lusts of men, but to the will of God."
They were exhorted to resolve to follow the example of Christ, but in such a way as not to suffer for their sins, but for righteousness' sake. It is implied that they had been evil-doers, but they were no longer to be so, otherwise their suffering in the flesh would not be like that of Christ. To suffer as well-doers, and not as evil-doers, was to suffer as Christ did. — Ed.
Beza, Hammond, and Scott, consider that the dead were those already dead, that is, when the Apostle wrote, and even before the coming of Christ, taking the dead in the same sense as in the former verse: but they differ as to the clause which follows. The two first interpret it as signifying the same as dying to sin and living to God, a meaning which the former part of the clause can hardly bear: but the view of Scott is, that the gospel had been preached to those at that time dead, that they might be condemned by carnal men, or in the flesh, as evildoers, but live to God through the Holy Spirit. The only fault, perhaps, with this rendering is as to the word flesh, which seems to mean here the same as flesh in 1Pe 3:18, that is, the body; and the word spirit is also in the same form, for Griesbach in that verse regards the article τῷ as spurious. Then the rendering would be, "That they might be condemned in the flesh by men, but live as to God through the Spirit." There are two previous instances of the word spirit, when denoting the Holy Spirit, being without the article, that is, in 1 Pet. 1:2, 22
It seems an objection, that the gospel had been preached to them for this end, that they might be condemned to die by wicked men; but this had been expressly stated before, in 1Pe 2:21: "For even hereunto, (that is, suffering, mentioned in the former verse) were ye called;" or, "For to this end ye have been called." Then Christ in his suffering is mentioned as one whom they ought to follow.
There is no other view so consistent with the whole tenor of the Apostle's argument. — Ed.
The sin here referred to must have some public act, punishable by law. The word means an observer of other people's affairs, but he must have done so for some sinister purpose. He was probably a pryer into matters of state or government in order to create discontent and to raise commotions; and this was an evil which prevailed much at the time among the Jews. Hence "seditions," or factions, would convey probably the right meaning. — Ed.
---
Next: Chapter 5