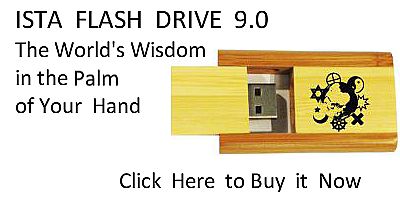 Sacred Texts
Legends & Sagas
William Morris
Index
Previous
Next
---
Buy this Book at Amazon.com
---
The Earthly Paradise, (September-November), by William Morris, [1870], at sacred-texts.com
---
OCTOBER.
O LOVE, turn from the unchanging sea, and gaze
Down these grey slopes upon the year grown old,
A-dying mid the autumn-scented haze,
That hangeth o'er the hollow in the wold,
Where the wind-bitten ancient elms infold
Grey church, long barn, orchard, and red-roofed stead,
Wrought in dead days for men a long while dead.
Come down, O love; may not our hands still meet,
Since still we live to-day, forgetting June,
Forgetting May, deeming October sweet—
—O hearken, hearken! through the afternoon,
The grey tower sings a strange old tinkling tune!
Sweet, sweet, and sad, the toiling year's last breath,
Too satiate of life to strive with death.
And we too—will it not be soft and kind,
That rest from life, from patience and from pain,
That rest from bliss we know not when we find,
That rest from Love which ne'er the end can gain?—
—Hark, how the tune swells, that erewhile did wane!
Look up, love!—ah, cling close and never move!
How can I have enough of life and love?
OCTOBER drew our elders to a house,
That mid the tangled vines, and clamorous
Glad vintagers, stood calm, slim-pillared, white,
As though it fain would hide away from sight
The joy that through the sad lost autumn rung.
As hot the day was, as when summer hung,
With worn feet, on the last step of July,
Ashamed to cast its flowery raiment by:
Round the old men the white porch-pillars stood,
Gold-stained, as with the sun, streaked as with blood,
Blood of the earth, at least, and to and fro
Before them did the high-girt maidens go,
Eager, bright-eyed, and careless of tomorn;
And young men with them, nowise made forlorn
By love and autumn tide; and in nowise
Content to pray for love with hopeless eyes,
Close lips, and timid hands; rather, indeed,
Lest youth and life should fail them at their need,
At what light joyous semblance of him ran
Amidst the vines, 'twixt eyes of maid and man,
Wilfully blind they caught.
But now at last,
As in the apple-gathering tide late past,
So would the elders do now; in a while,
He who should tell the tale, with a grave smile,
And eyes fixed on the fairest damsel there, p. 162
Began to say: "Ye blithe folk well might bear
To hearken to a sad tale, yet to-day
No heart I have to cast all hope away
From out my history: so be warned hereby,
Nor wait unto the end, deliciously
To nurse your pity; for the end is good
And peaceful, howso buffeting and rude
Winds, waves, and men were, ere the end was done."
The sweet eyes that his eyes were set upon
Were hid by shamefast lids as he did speak,
And redder colour burned on her fresh cheek,
And her lips smiled, as, with a half-sad sigh,
He 'gan to tell this lovesome history.
---
Next: The Story of Accontius and Cydippe