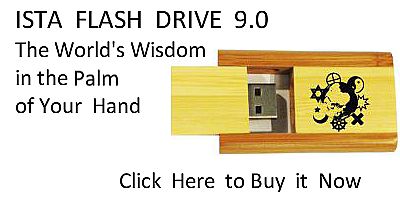 Sacred Texts
Legends & Sagas
William Morris
Index
Previous
Next
---
Buy this Book at Amazon.com
---
The Earthly Paradise, (September-November), by William Morris, [1870], at sacred-texts.com
---
THE LAND EAST OF THE SUN AND WEST OF THE MOON.
ARGUMENT.
THIS tale, which is set forth as a dream, tells of a churl's son who won a fair Queen to his love, and afterwards lost her, and yet in the end was not deprived of her.
IN Norway, in King Magnus' days,
A man there dwelt, my story says,
Who Gregory had got to name;
Folk said from outland parts he came,
Though none knew whence; he served withal
The Marshal Biorn in field and hall,
And little, yet was deft of hand
And stout of heart, when men did stand
Spear against spear; and his black eyes
Folk deemed were somewhat overwise.
For of the stars full well he knew,
And whither lives of men they drew.
So Gregory the Star gazer
Men called him, and somewhat in fear
They held him, though his daily mood p. 35
Was ever mild enow and good.
It chanced upon a summer day,
When in the south King Magnus lay,
With all his men, the Marshal sent
A well-manned cutter, with intent
To get him fish for house-keeping,
And Gregory, skilful in this thing,
The skipper over them to be;
So merrily they put to sea,
And of a little island lay,
Amidst the firth, and fished all day,
But when night fell, ashore they went
Upon the isle, and pitched their tent,
And ate and drank, and slept at last.
But while sleep held the others fast
Did Gregory waken, turning oft
Upon his rough bed nothing soft,
Till stealthily at last he rose
And crept from the tent thronged and close
Into the fresh and cloudless night,
And 'neath the high-set moon's cold light
Went softly down unto the sea;
And sleep, that erst had seemed to be
A thing his life must hope in vain,
Now 'gan to fall on him again,
E'en as he reached the sandy bay
Where on the beach their cutter lay.
Calm was the sea 'twixt wall and wall
Of the green bight; the surf did fall p. 36
With little noise upon the sand,
Where 'neath the moon the smooth curved strand
Shone white 'twixt dark sea, rocks, and turf.
There, hearkening to the lazy surf,
Musing he scarcely knew of what,
Upon a grey rock Gregory sat,
Till sleep had all its will of him,
And now at last, with slackened limb
And nodding head, he fell to dream;
And far away now did he seem,
Waked up within the great hall, where
King Magnus held right merry cheer
In honour of the Christmas-tide,
At Ladir; and on every side
His courtmen and good bonders sat.
There as folk talked of this and that,
And drank, and all were blithe enow,
Amid the drifting of the snow
And howling of the wind without,
Within the porch folk heard a shout,
And opening of the outer door;
Then one came in, who to the floor
Cast down the weight of snow, and stood
Undoing of his fur-lined hood,
And muttering in his beard the while.
The King gazed on him with a smile,
Then said at last—"What is it then?
Art thou called one of my good men, p. 37
And art thou of the country-side,
Or hast thou mayhap wandered wide?
Come sit thee down and eat and drink—
—And yet hast thou some news, I think?"
The man said, "News from over sea
Of Mary and the Trinity,
And goodman Joseph, do I bring;
Nowell, Nowell, Nowell, O King!"
Inward he stalked on, therewithal,
But stopped amidmost of the hall,
And cast to earth his cloak and hood,
And there in glittering raiment stood,
While the maids went about the board
And deftly the cup's river poured,
And 'mid great clank of ewer and horn
Men drank the day when Christ was born.
Then by the King the gold-clad man
Sat, Gregory dreamed, and soon began
Great marvels of far lands to tell,
And said at last:
"Ye serve me well,
And strange things therefore will I show,
Wonders that none save ye may know;
That ye this stormy night may call
A joyful tide in kingly hall
A night to be remembered." p. 38
Then Gregory dreamed he turned his head
Unto the stranger, and their eyes
Met therewith, and a great surprise
Shot through his heart, because indeed
That strange man in the royal weed
Seemed as his other self to be
As he began this history.
IN this your land there once did dwell
A certain carle who lived full well,
And lacked few things to make him glad;
And three fair sons this goodman had,
Whereof were two stout men enow
Betwixt the handles of the plough,
Ready to drive the waggons forth,
Or pen the sheep up from the north,
Or help the corn to garner in,
Or from the rain the hay to win;
To dyke after the harvesting,
And many another needful thing.
But slothful was the youngest one,
A loiterer in the spring-tide sun,
A do-nought by the fire-side
From end to end of winter-tide,
And wont in summer heats to go p. 39
About the garden to and fro,
Plucking the flowers from bough and stalk;
And muttering oft amid his walk
Old rhymes that few men understood.
"Now is he neither harm nor good,"
His father said; "there, let him go
And do what he has lust to do."
Now so it chanced the goodman had
A meadow meet to make him glad
Full oft because of its sweet grass,
Whereto an ill thing came to pass,
When else the days were drawing nigh
To hay-harvest, and certainly
Our goodman thought all would be won
Before the morrow of St. John.
For as he walked thereto one day
He fell to thinking on the way,
"A fair east wind, and cloudless sky
In scythes before two days go by."
But yet befell a grievous slip
Betwixt that fair cup and the lip,
For when he reached the wattled fence,
And looked across his meadow thence,
His broad face drew into a frown,
For there he saw all trodden down
A full third of the ripening grass,
So that no scythe might through it pass; p. 40
Then in a rage he turned away
And was a moody man that day.
But when that eve he sat at home
And his two eldest sons had come
Back from the field, he spake and said:—
"Ill-doers, sons, by likelihood
Be here about, or envious men;
I thought the last had left us, when
Skeggi's two sons put off to sea,
Yet is there left some enemy
Not bold enough on field or way
To draw the sword his debt to pay;
Therefore, son Thorolf, shalt thou go
And bear with thee the great cross-bow,
And hide within the white-thorn brake
And lie there all this night awake
Watching the great south meadow well;
Because last night it so befell
This gangrel thief thought fit to tread
The grass to mammocks by my head!"
So Thorolf rose unwillingly,
And round about his waist did tie
The case of bolts, and took adown
The mighty cross-bow tough and brown,
And in his strong belt set a knife
Lest he should come to closer strife, p. 41
And thereon, having drunk full well,
Went on his way, and thought to tell,
A goodly tale at break of day.
Thus to the mead he gat, and lay
Close hidden in the hawthorn brake,
And kept but little time awake,
But on the sorrel slept as soft
As on his truckle in the loft,
Nor woke until the sun was high,
When looking thence full sleepily
He saw yet more of that fair field,
So dealt with, that it scarce would yield
Much fodder to his father's neat
That summer-tide, of sour or sweet.
Then home he turned with hanging head,
And right few words that tide he said,
In answer to his father's scoff,
But toward the middenstead went off.
So that same night the vexed carle sent
His next son Thord with like intent;
But ere the yellow moon was down
Asleep and snoring lay our clown,
And waking at the dawn could see
The meadow trodden grievously.
Now when unto the house he came,
Speaking no word for very shame,
The good man 'gan to gibe and jeer, p. 42
Saying, that many a groat too dear
Such sleepy-headed fools he bought,
That tide when he their mother sought
With Flemish cloth and silver rings
And chains, and far-fetched, dear-bought things
The mariners had sold to him,
For which had many a man to swim
Head downward to the porpoises—
All to get gluttons like to these!
The third son John, who on the floor
Was lying kicking at the door,
Turned round and yawned, and stretched, and said,
"Alas, then, all my rest is sped,
For now thou wilt be sending me,
O father, the third watch to be.
Well, keep thy heart up, I shall know
To-morrow, what thing grieves thee so."
"Yea, yea," his father said, "truly
A noble son thou art to me!
Thou fool, thou thinkest then to win
The game when these have failed therein!
Truly a mighty mind I have
Thy bread and beer henceforth to save,
And send thee with some skipper forth,
Who brings back stockfish from the north;
Then no more dreaming wouldst thou spend
Thy days, but learn to know rope's-end, p. 43
And stumble on the icy decks
To no sweet music of rebecks.
—Yet since indeed a fool may do
What no wise man may come unto,
Go thou, if thou hast any will,
Because thou canst not do me ill;
And lo, thou! if thou dost me good
Then will I fill thy biggest hood
With silver pennies for thine own,
To squander in the market-town."
Nought answered John, but turned away,
And underneath the trees all day
He slept, but with the moon arose;
Nor did he arm himself like those,
His brethren, for he thought, 'Indeed
Of bolt and bow have I no need,
For if ill-doers there should be,
Then will they slay me certainly,
If I should draw on them a bolt;
And, though my brethren call me dolt,
Yet have I no such foolish thought
For a shaft's whistle to be brought
To death—withal I shall not see
Men-folk belike, but faërie,
And all the arms within the seas
Should help me nought to deal with these;
Rather of such lore were I fain
As fell to Sigurd Fafnir's-bane p. 44
When of the dragon's heart he ate.
—Well whatso hap I gain of fate,
I know I will not sleep this night,
But wake to see a marvellous sight.'
Therewith he came unto the mead,
And looked around with utmost heed
About the remnant of the hay;
Then in the hawthorn brake he lay
And watched night-long 'midst many a thought
Of what might be, and yet saw nought
As slowly the short night went by,
'Midst bittern's boom and fern-owl's cry;
Then the moon sank, the stars grew pale,
And the first dawn 'gan show the veil
The night had drawn from tree to tree,
A light wind rose, and suddenly
A thrush drew head from under wing,
And through the cold dawn 'gan to sing,
And one by one about him woke
The minstrels of the feathered folk,
Long ere the first gleam of the sun.
Then, though his watch was but begun,
E'en at that tide, as well he knew,
O'er John a drowsiness there drew,
And nothing seemed so good as sleep,
And sweet dreams o'er his eyes 'gan creep
That made him smile, then wake again
In terror that his watch was vain; p. 45
But in the midst of one of these
He started up, for through the trees
A mighty rushing sound he heard,
As of the wings of many a bird;
And, stark awake, with beating heart,
He put the hawthorn twigs apart,
And yet saw no more wondrous thing
Than seven white swans, who on wide wing
Went circling round, till one by one
They dropped the dewy grass upon.
He smiled thereat, and thought to shout
And scare them off; but yet a doubt
Clung to him, as he gazed on those,
And in the brake he held him close,
And watched them bridle there, and preen
Their snowy feathers well beseen;
So near they were, that he a stone
Might have cast o'er the furthest one
With his left hand, as there he lay.
Apace came on the summer day,
Though the sun lingered, and more near
The swans drew, and began to peer
About in strange wise, and John deemed,
In after days, he must have dreamed
Again, if for the shortest space;
For a cloud seemed to dull the place
And silence of the birds there was;
And when he next looked o'er the grass, p. 46
Six swan-skins lay anigh his hand,
And nearby on the grass did stand
Seven white-skinned damsels, wrought so fair
That John must sit and tremble there,
And flush blood-red, and cast his eyes
Down on the ground in shamefast wise,
Then look again with longings sweet
Piercing his heart; because their feet
Moved through the long grey-seeded grass
But some two yards from where he was.
A while in gentle wise they went,
Among the ripe long grass that bent
Before their beauty; then there ran
A thrill through him as they began,
In musical sweet speech and low,
To talk a tongue he did not know;
But when at last one spake alone,
It was to him as he had known
That heavenly voice for many years,
His heart swelled, till through rising tears
He saw them now, nor would that voice
Suffer his hot heart to rejoice,
In all that erst his eyes did bless
With unimagined loveliness:
Because her face, that yet had been
Alone among those girls unseen,
He longed for with such strong desire,
That his heart sickened, and quick-fire p. 47
Within his parched throat seemed to burn.
A while she stood and did not turn,
While still the music of her voice
Made the birds' song seem tuneless noise;
And she alone of all did stand,
Holding within her down-drooped hand
The swan-skin—like a pink-tinged rose
Plucked from amidst a July close,
And laid on January snow,
Her fingers on the plumes did show:
A rosy flame of inner love
Seemed glowing through her; she did move
Lightly at whiles, or the soft wind
Played in her hair no coif did bind.
Then did he fear to draw his breath
Lest he should find the hand of Death
Was showing him vain images;
Then did he deem the morning breeze
Blew from the flowery fields of heaven,
Such fragrance to the morn was given.
And now across the long dawn's grey
The climbing sun's first level ray,
Long hoped, yet sudden when it came,
Over the trembling grass did flame
And made the world alive once more;
And therewithal a pause came o'er
The earth and heaven, because she turned, p. 48
And with such longing his heart burned
That there he thought he needs must die,
And, breathless, opened mouth to cry.
And yet how soft and kind she seemed;
What a sweet helpful smile there gleamed
Over the perfect loveliness
That now his feeble eyes did bless!
Now fell the swan-skin from her hand,
And silent all a space did stand,
And then again she turned away,
And seemed some whispered word to say
Unto her fellows; and therewith
Their delicate round limbs and lithe
Began to sway in measured time
Unto a sweet-voiced outland rhyme
As they cleft through the morning air
Hither and thither: fresh and fair
Beyond all words indeed were these,
Yet unto him but images
Well wrought, fair coloured: while she moved
Amid them all, a thing beloved
By earth and heaven: could she be
Made for his sole felicity?—
Yet if she were not, earth and heaven
Belike for nought to men were given
But to torment his weary heart.
He put the thorny twigs apart
A little more to gaze his fill; p. 49
And as he gazed a thought of ill
Shot through him: close unto his hand,
Nigher than where she erst did stand,
Nigher than where her unkissed feet
Had kissed the clover-blossoms sweet,
The snowy swan-skin lay cast down.
His heart thought, 'She will get her gon
E'en as she came, unless I take
This snow-white thing for her sweet sake;
Then whether death or life shall be,
She needs must speak one word to me
Before I die.'
And therewithal
His hand upon the skin did fall
Almost without his will, while yet
His eyes upon her form were set.
He drew it to him, and there lay
Until the first dance died away,
And from amid the rest thereof
Another sprang, whose rhythm did move
Light foot, long hair, and supple limb,
As the wind moves the poplars slim;
Then as the wind dies out again,
Like to the end of summer rain
Amid their leaves, and quivering now
No more their June-clad heads they bow,
So sank the rippling song and sweet,
And gently upon level feet
They swayed, and circle-wise did stand p. 50
Each scarcely touching each with hand,
Until at last all motion ceased.
Still as the dewy shade decreased,
Panting John lay, and did not move,
Sunk in the wonder of his love,
Though fear weighed on him; for he knew
That short his time of pleasance grew
Though none had told him.
Now the one
His heart was set on spake alone,
And therewith hand and arm down-dropped,
Their scarce-heard murmuring wholly stopped,
And softly in long line they passed
Unto the thorn-brake, she the last.
Then unto agony arose
John's fear, as once again all close
She was to him. The wind ran by
The notched green leaves, the sun was high,
Dappling the grass whereon he lay:
Fresh, fair, and cheery was the day,
And nought like guile or wizardry
Could one have thought there was anigh,
Till, suddenly, did all things change,
E'en as his heart, and dim and strange
The old familiar world had grown,
That blithe and rough he erst had known,
And racked and mined time did seem. p. 51
A sudden, sharp cry pierced his dream,
And then his cleared eyes could behold
His love, half-hid with hair of gold,
Her slim hands covering up her face,
Standing amid the grassy place,
Shaken with sobs, and round her woe,
With long caressing necks of snow
And ruffling plumes, the others stood'
Bird-like again. Chilled to the blood,
Yet close he lay and did not move,
Strengthening his heart with thoughts of love,
Wild as a morning dream. Withal
Some murmured word from her did fall,
Closer awhile the swans did press
Around her woeful loveliness,
As though a loth farewell they bade;
And she one fair hand softly laid
Upon their heads in wandering wise,
Nor drew the other from her eyes,
As one by one her body fair
They left, and rose into the air
With clangorous cries, and circled wide
Above her, till the blue did hide
Their soaring wings, and all were gone.
As scarce she knew that she was lone,
She stood there for a little space,
One hand still covering up her face,
The other drooped down, half stretched out, p. 52
As if her lone heart yet did doubt
Somewhat was left her to caress.
Yet soon all sound of her distress
Was silent, though thought held her fast
And nought she moved; the field-mouse passed
Close to her feet, the dragon-fly,
A thin blue needle flickered by,
The bee whirled past her as the morn
Grew later, and strange thoughts were born
Within her.
So she raised her head
At last, and, gazing round, she said:
"Is pitying love all dead on earth?
Is no heart left that holds of worth
Love that hands touch not, and that eyes
Behold not? Is none left so wise
As not to know the smart of bliss
That dieth out 'twixt kiss and kiss?"
She stopped and trembled, for she heard
The hawthorn brake beside her stirred,
Then turned round, half unwittingly,
Across the meadow-grass to flee,
And knew not whither, as, half blind,
She heard the rustling twigs behind,
And therewithal a breathless cry
And eager footsteps drawing nigh.
With streaming hair, a little way
She fled across the trodden hay, p. 53
Then failed her feet, and turning round,
She cowered low upon the ground,
With wild eyes turned to meet her fate,
E'en as the partridge doth await,
With half-dead breast and broken wing,
The winged death the hawk doth bring.
Dim with the horror of that race,
Wild eyes her eyes met, and pale face,
And trembling outstretched hands that moved
No nigher to her body loved,
Whereto they had been brought so near.
For very fear of her wild fear.
So each of other sore afraid,
There fleer and pursuer stayed,
Each gathering breath and heart to speak—
And he too hopeless, she too weak,
For a long space to say a word.
Yet first her own faint voice she heard,
For in his hand she saw the skin,
And deemed she knew what he would win,
And how that morning's deed had gone:
"What have I done? what have I done?
Did I work ever harm to thee,
That thou this day my bane shouldst be?
Why is there such hate in thine eyes
Against me?"
From his breast did rise p. 54
A dumb sound, but no word came forth;
She shrank aback yet more:
"What worth,
What worth in all that thou hast done?
For say my body thou hast won,
Art thou God, then, to keep alive,
Unless my will therewith I give?"
E'en as she spake, a look of pain
Twitched at his face; she spoke again:
"For now I see thou hat'st me not,
But thinkest thou a prize hast got
Thou wilt not lightly cast away:
O hearken, hearken!—a poor prey
Thy toils shall take, a thing of stone
Amid your folk to dwell alone
And hide a heart that hateth thee."
He shrank back from her wretchedly,
And dropped his hand and hung his head;
"Nay, now I hate thee not," she said—
"And who knows what may come to be
If thou but give mine own to me,
And free this trembling body here?
Wouldst thou rejoice if thou wert dear,
Dear unto me though far away,
And hope still fed thee day by day?"
She deemed he wept now, as he turned p. 55
Away from her, and her heart yearned
Somewhat toward him as she spake:
"And if thou dost this for my sake,
Wilt thou, for all that, deem this morn
Has made thee utterly forlorn?
Hast thou not cast thine arms round Love
At least, thy weary heart to move,
To make thy wakening strange and new,
And dull life false and old tales true;
Yea, and a tale to make thy life
To speed the others in the strife,
To quicken thee with wondrous fire,
And make thee fairer with desire?
Wilt thou, then, think it all in vain,
'The restless longing and the pain,
Lightened by hope that shall not die?
For thou shalt hope still certainly,
And well mayst deem that thou hast part,
Somewhat, at least, in this my heart,
Whatever else therein may be."
He turned about most eagerly
And gazed upon her for a while .
Wild fear had left her, and a smile
Had lit up now her softened face,
Sweet pleading kindness gave new grace
To all her beauty; fresh again
Her cheeks grew, haggard erst with pain p. 56
She saw the deep love in his eyes,
And slowly therewithal 'gan rise,
While something in her heart there moved,
Some pleasure to be well beloved,
Some pain because of doubt and fear,
Of once-loved things grown scarce so dear;
Less clear all things she seemed to see,
Her wisdom in life's mystery
Seemed fleeting, and for very shame
A tingling flush across her came.
But close unto him did she stand,
And, reaching out her little hand,
Took his, and in strange searching wise
Gazed on him with imploring eyes;
And with the sweetness of that touch
And look, wrought fear and hope o'ermuch
Within him, and his eyes waxed dim,
And trembling sore in every limb,
He slid adown, and knelt, and said:
"O sweetly certes hast thou prayed,
Nor used vain words, but smitten me
With all the greater agony
For all thy sweetness: so, indeed,
If thou art holpen well at need
By this thy prayer, yet meet it is
Ere this one moment of great bliss
Has turned to nought all life to come, p. 57
That thou shouldst hear me ere my doom,
—And yet indeed what prayer to make
Thy heart amid its calm to shake,
When thou art gone—when thou art gone,
And I and woe are left alone!
—What fiercest word shall yet avail
If this my first and last one fail—
Wherewith shall the hard heart be moved
If this move not, that it is loved?"
His eager hand her hand did press,
His eyes devoured her loveliness.
But silent she a short while stood,
Her face now pale, now red as blood,
While her lip trembled, and her eyes
Grew wet to see his miseries,
At last she spake with down-cast head;
"Alas, what shall I do?" she said,
"Thy prayer shall make me sorrow more
Whenas I go to that far shore
I needs must go to; for I know,
Poor soul! that thou wilt let me go,
Since thou art grown too wise and kind
My helpless soul with force to bind—
—Would thou might'st have some part in me!"
She shrank aback afraid, for he
Now sprang up with a bitter cry: p. 58
"Thou knowest not my agony!
Thou knowest not the words thou say'st,
Or what a wretched, empty waste
This remnant of my life is grown,
Or how I need thee all alone
To heal the wound this morn has made!
—Why tremblest thou?—be not afraid;
I will not leave thee any more:
Come near to me! My mother bore
No dreadful thing when I was born.
Fear not, thou art not yet forlorn,
As I, as I, as I shall be
If ever thou shouldst go from me."
She shrank no more, but looked adown
And said, "Alas! why dost thou frown?
Wilt thou be ever angry thus?"
Her voice was weak and piteous
As thus she spake, and in her breast
A sob there moved, yet hard she pressed
The hand she held: too sweet was love
For any word his lips to move;
Too sweet was hope that lips might dare
To touch her sweet cheek smooth and fair.
Yet with her downcast eyes she knew
That nigher ever his face drew
To hers, and new-born love did flame
Out from her heart, as now there came p. 59
A sound half sigh, half moan from him;
She trembled sore, all things 'gan swim
Before her eyes, nor felt her feet
The firm earth—for all over-sweet
For sight or hearing life 'gan grow,
As panting, and with changed eyes now,
She raised her parted lips to his.
But ere their fair young mouths might kiss,
While hand stole unto hand, and breath
Met breath, the image of cold death,
With his estranging agonies,
Smote on her heart that once was wise;
As touched by some sharp sudden sting,
Back from her love's arms did she spring,
And stood there trembling; and her cry
Rang through the morn:
"Why shouldst thou die
Amidst thy just-won joy?" she said,
"And must I see thee stark and dead
Who have beheld thy gathering bliss?
Touch me no more yet—so it is
That thy fierce heart hath conquered me,
That I no more may look on thee
Without desire—for such an end
I hitherward, belike, did wend,
Led on by fate, and knew it not—
But if thy love is e'en as hot
As thine eyes say, what wilt thou do? p. 60
Loved or loved not, still is it so,
That in thy land I may not live.
Too strong thou art that I should strive
With thee and love—Yet what say'st thou?
Art thou content thy love to throw
Unto the waste of time, and dwell
Here in thy land, and fare right well,
Feared, hated maybe, yet through all
A conquering man, whate'er shall fall—
—Or, in mine own land be mine own,
Live long, perchance, yet all unknown,
Love for thy master and thy law,
Nor hope another lot to draw
From out life's urn?—Think of it, then!
Be great among the sons of men
Because I love thee, and forget
That here amid the hay we met—
Or else be loved and love, the while
Life's vision doth thine eyes beguile."
He fell upon his knees, and cried:
"Ah, wilt thou go?—the world is wide
And waste; we were together here
A while ago, and I grew dear
To thee, I deemed—what hast thou said?
Behold, behold, the world is dead,
And I must die, or ere I deal
With its dead follies more, or feel
The dead men's dreams that move men there, p. 61
—Alas, how shall I make my prayer
To thee, who lovedest me time agone,
No more to leave my heart alone?"
Musing, his passionate speech she heard,
And with a strange look, half afeard,
Half pitying, did she gaze on him,
Until through tears that sight waxed dim;
At last she spake:
"No need to pray
Lest I thy love, O love, betray;
But many a thought there is in me
If I through love might clearly see;
—But the morn wanes fast, dear, arise
And let me hence, lest eviler eyes
Than thine behold my body here,
And thou shouldst buy thy bliss too dear;
So bring me to some place anigh
Amid thick trees, where thou and I
May be alone a little space,
To make us ready for the place
Where love may still be happiness
Unmixed with change and ill distress."
He gazed on her, but durst not speak,
Nor noted how a sigh did break
The sweetness of her speech, but took
Her white hand with a hand that shook
For very love, and o'er the grass, p. 62
Scarce knowing where his feet did pass,
He led her, till they came at last
Unto a beech-wood, where the mast
And dry leaves, made a carpet meet,
Sun-speckled, underneath their feet.
She stopped him, grown all grave and calm,
And laid lips like a healing balm
Upon his brow and spake:
"Ah, would
That I who know of ill and good,
And thou who may'st learn e'en as much
By misery, might deem this touch
Of calm lips, joy enough to last
Till life with all its whirl were past—
This kiss, and memory of the morn
Whereon the sweet desire was born."
He trembled, and beseechingly
Gazed on her: "Ah, no, no," said she,
"No more with thee this day I strive,
E'en as thou prayedst will I give;
Belike because I may not choose,
Nay nor may let my own soul loose.
Is it enow?"
Once more he strove,
With some sweet word to bless his love
And might not; but she smiled and said:
"The lovers of old time are dead,
And so too shall it be with thee. p. 63
Yea, hast thou heard no history
Of lovers who outlived the love
That once they deemed the world would move?
And so too may it be with thee.
—Nay stretch thy right hand out to me,
Poor soul, and all shall soon be done."
A gold ring with a dark green stone
Upon his finger then she set,
And said: "Thou may'st repent thee yet
The giving of this gift to-day;
Be wise then! Cast the ring away,
Give me my own and get thee gone;
For all the past, not so alone
Shall thou and I then be, as erst;
Sad, longing, loving, not accurst."
She trembled as she spake, and turned
Unto his eyes a face that yearned
With great desire, although her eyes
Seemed wonderful and overwise.
But pain of anger changed his face,
He said; "I have compelled thy grace,
But not thy love then; do to me
E'en as thou willest, and go free."
She murmured; "Nay, what wilt thou have?
Thou prayedst and the gift I gave,
Giving what I might not withhold, p. 64
In spite of wisdom clear and cold.
—Alas, poor heart unsatisfied,
Why wilt thou love? the world is wide
And holdeth many a joyous thing:
Why wilt thou for thy misery cling
To that desire that resteth not
What part soever thou hast got
Of that whose whole thou ne'er shalt gain?
Alas for thee and me, most vain,
Most vain to wrangle more of this!
Come then, where wait us woe and bliss,
Give me the swan-skin, lay thee down,
Nought doubting, on the beech-leaves brown!"
What spell weighed on his heart but love
I know not, but nought might he move
Except to do her whole command;
He lay adown, and on his hand
Rested his cheek; his eyes grew dim,
Yet saw he the white beech-trunks slim
At first; and his fair-footed love
He saw 'twixt sun and shadow move
Close unto him, and languidly
Her rosy fingers did he see
About the ruffled swan-skin white,
Even as when that strange delight
First maddened him; then dimmer grew
His sight, and yet withal he knew
That over him she hung, and blessed p. 65
His face with her sweet eyes, till rest,
As deep as death as soft as sleep,
Across his troubled heart did creep;
And then a long time seemed gone by
And 'mid soft herbage did he lie
With shut eyes, half awake, and seemed
Some dream forgotten to have dreamed,
So sweet, he fain would dream again;
Then came back memory with a pain,
Like death first heard of; with a cry
And fear swift born of memory
He oped his eyes, that dazed with light
Long kept from them, saw nought aright;
But something kind, and something fair,
Seemed yet to be anigh him there,
Whereto he stretched his arms, that met
Soft hands, and his own hands were set
On a smooth cheek, he seemed to know
From days agone;
"Sweet, sweet doth blow
The gentle wind," he said, "whereas
Surely o'er blossoms it doth pass
If any there be made so sweet."
And as he spake, his lips did meet
In one unhoped, undreamed-of kiss,
The very heart of all his bliss.
Like waking from an ecstasy, p. 66
Too sweet for truth it seemed to be,
Waking to life full satisfied
When he arose, and side by side,
Cheek touching cheek, hand laid in hand,
They stood within a marvellous land,
Fruitful, and summer-like, and fair.
The light wind sported with her hair,
Crowned with a leaf-like crown of gold,
Or round her limbs drave lap and fold
Of her light raiment strange of hue
That earthly shuttle never knew;
From overhead the blossoms sweet
Fell soft, pink-edged upon her feet,
That moved the grass now, as her voice
Made the soft scented air rejoice
And made him tremble; murmuring;
"Come,
These are the meadows of my home,
My home and thine; much have I now
To tell thee of, and much to show.
Is it with thee, love, as with me
That too much of felicity
Maketh thee sad? yet sweet it is
That little sadness born of bliss
And thought of death, and memory
That even this perchance goes by."
Too glad his eyes now made his heart
To let his tongue take any part p. 67
In all his joy: afraid he felt,
As though but for a while he dwelt
Upon the outer ledge of heaven,
And scarce he knew how much was given
Of all his heart had asked, as she
Led softly on from tree to tree.
He shut his eyes that he might gain
Some image of the world of pain,
Some roughness of the world cast by,
The more his heart to satisfy,
The more to sound the depths of bliss
That now belike was ever his.
BUT therewithal the dream did break,
And Gregory sat up, stark awake,
And gazing at the surf-line white,
Sore yearning for some lost delight,
Some pleasure gone, he knew not what;
For all that dream was clean forgot.
So rising with a smile and sigh,
He gat him backward pensively
Unto the tent, and past between
The sturdy sleepers, all unseen
Of sleep-bound eyes, sore troubled yet
That he must needs his dream forget.
So on his rough bed down he lay, p. 68
And thought to wake until the day,
But scarce had time to turn him round
Ere the lost wonder was well found
By sleep; again he dreamed that he
Sat at the King's festivity,
Again did that sweet tale go on,
But now the stranger guest was gone
As though he had not been, and he
Himself, Star gazing Gregory,
Sat by King Magnus, clad in gold,
And in such wise the sequel told.
MIDST all that bliss, and part thereof,
Full-fed with choicest gifts of love,
The happy lover lived right long
Till e'en the names of woe and wrong
Had he forgotten.—Of his bliss
Nought may we tell, for so it is
That verse for battle-song is meet,
And sings of sorrow piercing-sweet,
And weaves the tale of heavy years
And hopeless grief that knows no tears
Into a smooth song sweet enow,
For fear the winter pass too slow;
Yet hath no voice to tell of Heaven
Or heavenly joys for long years given, p. 69
Themselves an unmatched melody,
Where fear is slain of victory
And hope, held fast in arms of love,
No more the happy heart may move.
Sweet souls, grudge not our drearihead,
But let the dying mourn their dead
With what melodious wail they will!
Even as we through good and ill
Grudge not your soundless happiness,
Through hope whereof alone, we bless
Our woe with music and with tears.
Now deems the tale that three long years
John in that marvellous land abode,
Till something like a growing load
Of unacknowledged longing came
Upon him, mingled with a shame,
Which happiness slew not, that he
Apart from his own kind must be,
Nor share their hopes and fears: withal
A gloom upon his face did fall,
His love failed not to note, and knew
Whither his heart, unwitting, drew.
And so it fell that, on a day,
As musing by her side he lay,
She spake out suddenly, and said:
"What burden on thy soul is laid,
What veil through which thou canst not see, p. 70
Thinkst thou that I hide aught from thee?"
He caught her in his arms, and cried,
"What is it that from love can hide?
Thou knowest this, thou knowest this!"
"Alas," she said, "yet so it is
That never have I told to thee
What danger crept toward thee and me!
How could I spoil the lovesome years
With telling thee of slow-foot fears,
Or shade the sweetness of our home
With what perchance might never come?
But now we may not turn aside
From the sharp thorn the rose did hide."
He turned on her a troubled face,
And said, "What is it, from what place
Comes trouble on us?"
She flushed red
As one who lies, and stammering said;
"In thine own land, where while ago
Thou dwelledst, doth the danger grow.
How thinkst thou? hast thou such a heart,
That thou and I a while may part
To make joy greater in a while?"
She smiled, but something in her smile
Was like the heralding of tears, p. 71
When lonely pain the grieved heart bears.
But he sprang up unto his feet,
Glad 'gainst his will, and cried; "O sweet,
Fear nought at all, for certainly
Thy fated fellow still am I;
Tell me the tale, and let me go
The nighest way to meet the foe."
Something there was, that for a while
Made her keep silence; with a smile
His bright flushed visage did she note,
And put her hand unto her throat
As though she found it hard to breathe;
At last she spake:
"The long years seethe
With many things, until at last
From out their caldron is there cast
Somewhat like poison mixed with food;
To leave the ill, and take the good
Were sweet indeed, but nowise. life,
Where all things ever are at strife.
Thou, knowing not belike, and I,
Wide-eyed indeed and wilfully,
Through these three years have ever striven
To take the sweet of what was given
And cast the bitter half aside;
But fate his own time well can bide,
And so it fares with us to-day.
Bear this too, that I may not say p. 72
What danger threatens; thou must go
Unto thy land and nothing know
Of what shall be—a hard, hard part
For such as thee, with patient heart
To sit alone, and hope and wait,
Nor strive in anywise with fate,
Whatever doubt on thee may fall,
Unless by certain sign I call
On thee to help me: to this end
Each day at nightfall shalt thou wend
Unto that place, where thou and I
First met; there let an hour go by,
And if thereby nought hap to thee
Of strange, then deem thou certainly
All goeth, or too well or ill
For thee to help, and bide thou still."
She had arisen, side by side
They stood now, and all red had died
From out his face, most wan he grew,
He faltered forth:
"Would that I knew,
If thou hadst ever loved me, sweet!
Then surely all things would I meet
With good heart."
Such a trouble came
Across his face, that she, for shame
Of something hidden, blushed blood-red,
Then turned all pale again, and said: p. 73
"Thou knowest that I love thee well!
What shall I do then? can I tell
In one short moment all the love
That through these years my heart did move?
Come nigher, love, and look at me,
That thou in these mine eyes mayst see
If long enow this troubled dream,
That men call life, mine heart may deem
To love thee in."
His arms he cast
About her and his tears fell fast,
Nor was she dry-eyed; slowly there
Did their lips part, her fingers fair
Sought for his hand:
"Come, love," she said,
"Time wears;" withal the way she led
Unto the place where first he woke
Betwixt a hawthorn and an oak,
And said: "Lie down, and dream a dream,
That nought real, wasted then may seem
When next we meet! yet hear a word
Ere sleep comes: thou mayst well be stirred
By idle talk, or longings vain,
To wish me in thine arms again;
Long then, but let no least word slip
Of such a longing past thy lip;
For if thou dost, so strangely now
Are we twain wedded, I and thou,
And that same golden green-stoned ring p. 74
Is token of so great a thing
That at thy word I needs must come
Whereso I be unto thine home;
And so were both of us undone:
Because the great-eyed glaring sun
That lights your world, too mighty is
To look upon our secret bliss.
—What more to say or e'er thou sleep?
I would I yet had time to weep
All that I would, then many a day
Would pass, or thou shouldst go away.
But time wears, and the hand of fate,
For all our weeping, will not wait.
—Yet speak, before sleep wrap thee round,
That I once more may hear the sound
Of thy sweet voice, if never more."
For all her words she wept right sore.
"What wouldest thou?" he said in turn,
"Thou know'st for thee and peace I yearn
Past words—but now thy lips have sealed,
My lips with mysteries unrevealed;
How shall I pray, this bitter morn
That joy and me atwain hath torn?
While yet as in a dream it is
Both bliss and this strange end of bliss.
Ah what more can I say thereof?
That never any end of love
I know, though all my bliss hath end; p. 75
That where thou willest I will wend,
Abide where thou wouldst have me stay,
Pass bitter day on bitter day
Silent of thee, and make no sign
Of all the love and life divine,
That is my life and knowledge now."
And with that word he lay a-low
And by his side she knelt, and took
His last kiss with a lovely look,
Mingled of utmost love and ruth
And knowledge of the hidden truth.
And then he heard her sing again
Unknown words to a soft low strain,
Till dim his senses waxed, nor knew
What things were false, and what were true,
Mid all the things he saw and heard,
But still among strange-plumaged bird,
Strange-fruited tree, and strange-clad maid,
And horrors making not afraid
Of changing man, and dim-eyed beast,
—Through all he deemed he knew at least
That over him his true-love hung
And 'twixt her sobs in sweet voice sung
That mystic song, until at last
Into the dreamless land he passed
Of deep, dark sleep without a flaw
Where nought he heard and nought he saw. p. 76
Amidst unreasoning huge surprise,
Remembering nought, he oped his eyes
And leapt up swiftly, and there stood
Blinking upon a close beech-wood
As one who knew not aught of it;
Yet in a while 'gan memory flit
Across him, and he muttered low
Unwitting words said long ago
When he was yet a child; then turned
To where the autumn noon-sun burned
Bright on a cleared space of the wood,
Where midst rank grass a spruce-tree stood,
Tall, grey-trunked, leafless a long way,
And memory of another day,
Like to a dream within a dream
Therewith across his heart 'gan gleam,
And gazing up into the tree,
He raised his right arm suddenly,
E'en as he fain would climb the same;
Then, as his vision clearer came,
He muttered, 'O Nay, gone is the nest,
Nor is it spring-tide; it were best
Unto the stead to hurry back,
Or else my dinner may I lack,
For father's grip is close enow."
And therewithal, with head hung low,
Even as one who needs not sight,
And looking nor to left nor right,
Through blind ways of the wood he went, p. 77
Seeming as he were right intent
On heavy thoughts, as well might be,
But scarcely waked yet verily,
Or knowing in what place he was.
In such wise swiftly did he pass
Without a check straight through the wood,
Until on the slope-side he stood,
Where all its tangles were clean done;
There staying, while the unclouded sun
Gleamed on the golden braveries
That clad him, did he raise his eyes,
And 'neath his shading hand looked thence,
And saw o'er well-tilled close and fence
A little knot of roofs between
Dark leaves, their ridges bright and green
With spiky house-leek; and withal
Man unto man did he hear call
Afar amid the fields below;
And then a hoarse loud horn 'gan blow
No point of war, but peasant-call
To hurry toward the steaming hall.
Then as a red spark lights a flame
Among light straw, all memory came
Back-rushing on his heart, and he
'Gan think of joy and misery,
Trouble and hope, in tangled wise,
Till longing in his heart 'gan rise
Fretting with troublous ecstasy
All else to nought. p. 78
So pensively
Down the hill-side he slipped, and saw
All folk unto the homestead draw,
And noted how a homeman there
Turned round unto the hillside bare
Whereas amid the sun he went,
Then side-long to his fellow bent
And pointed, and all turned about
And stood a while, as if in doubt
Whether for him they should not stay,
Yet went at last upon their way.
Now thereat somewhat did he smile
And walked the slower for a while,
As though with something of a care
To meet outside no loiterer,
Then went on at a swifter pace:
And all things with familiar face
Gazed on him; till again the shame
Of not being of them o'er him came.
Most fair to peaceful heart was all,
Windless the ripe fruit down did fall,
The shadows of the large grey leaves
Lay grey upon the oaten sheaves
By the garth-wall as he past by;
The startled ousel-cock did cry
As from the yew-tree by the gate
He flew; the speckled hen did wait
With outstretched neck his coming in, p. 79
The March-hatched cockerel gaunt and thin
Crowed shrilly, while his elder thrust
His stiff wing-weathers in the dust
That grew aweary of the sun:
The old and one-eyed cart-horse dun
The middenstead went hobbling round
Blowing the light straw from the ground.
With curious eyes the drake peered in
O'er the barn's dusk, where dust and din
Were silent now a little space.
There for a while with anxious face,
Yet smiling therewithal, John stood,
Then toward the porch of carven wood
He turned, and hearkened to the hum
Of mingled speech that thence did come
Through the dumb clatter of the hall,
Lest any word perchance might fall
Upon his ears to tell of aught
That change or death thereto had brought,
And, listening so, deemed he could hear
His father's voice, but nothing clear,
And then a pause, and then again
The mingled speech of maids and men.
Again some word remembered
From old days half aloud he said,
And pulled his hood about his brow,
And went with doubtful steps and slow
Unto the door, and took the horn, p. 80
His own hand time past did adorn,
And blew a loud, clear blast thereon,
And pushed the door, then like a sun
New come to a dull world he stood,
Gleaming with gold from shoes to hood,
In the dusk doorway of the place
Whence toward him now turned every face.
From 'neath his hood he gazed around,
And soothly there few gaps he found;
Amidmost of the upper board
His brethren sat, Thorolf and Thord;
He saw his sire, half risen up
From the high-seat, a silver cup
In his brown hand; and by his side
His mother o'er her barm-cloth wide
Gazed forward somewhat timidly
The new-corner's bright weed to see.
Small change in these indeed, John thought,
By lapse of days had yet been wrought
And for the rest, but one or two
There were, he deemed, of faces new.
There open-eyed, beer-can in hand,
And staring did the damsels stand
As he had known them; there he saw
Haldor the Icelander half draw
His heavy short-sword forth, as he
The gleam of gold and steel did see
Flash suddenly across the door—
An old man skilled in ancient lore, p. 81
And John's own foster-sire withal.
But on one face did John's eyes fall
He needs must note—a woman leaned
O'er Thord, and though her face was screened
By his wide bush of light red hair
Yet might he see that she was fair,
And deemed his brother newly wed.
And now, as thoughts ran through his head
About the tale that he should tell,
His sire, as one who knew right well
What manners unto men were meet,
Rose up and cried from out his seat:
"Knight, or fair lord, whatso thou be'st,
If thou mayst share a bonder's feast,
Sit by me, eat and drink thy fill;
For this my hall is open still
To peaceful men of all degree."
Strange seemed his own voice there to be
To John, as he in feigned speech said:
"Thanks have thou for thy goodlihead
And welcome, goodman; certainly
Hungry and weary-foot am I,
And fain of rest, and strange withal
To this your land, for it did fall,
That e'en now as I chanced to ride p. 82
I lighted by a waterside
To slake my thirst; and just as I
Was drinking therefrom eagerly,
A blue-winged jay, new-hatched in spring,
Must needs start forth and fall to sing
His villain plain-song o'er my head;
And like a ghost come from the dead
Was that unto my horse, I trow,
Who swerved and went off quick enow,
To leave me as a gangrel churl."
"Thou seemest liker to an Earl,"
His father said; "but come to meat,
To hungry men are bannocks sweet."
So by his father's side he sat
And of that homely cheer he ate,
Remembered well; and oft he sighed
To think how far away and wide
The years had set him from all this,
And how that all-devouring bliss
Had made the simple life of old
As a dull tale too often told.
But as he sat thereby, full oft
The goodwife's eyes waxed sad and soft,
Beholding him; she muttered low:
"Alas! fair lips, I ought to know,
Like unto lips that once hung here; p. 83
Eyes like to eyes that once were dear
When all that body I could hold,
And flaxen-white was hair of gold."
So muttered she, but said not aught
Aloud. Now the fair damsel brought
Mead to the gay-clad man, and he
Beheld her beauty thoughtfully,
As she shook back her cloud of hair,
And swung aside her figure fair,
And clasped the cup with fingers slim,
And poured and reached it forth to him;
Then his heart changed again with shame
As cold cup and warm fingers came
Into his hand, the while his eyes
A look in hers must needs surprise
That made him flush, and she—the red
O'er face and neck and bosom spread
And her hand trembled; Thord the while
Gazed on her with a foolish smile
Across his wide face. So went by
The hour of that festivity,
And then the boards were set aside;
But the host prayed his guest to bide
As long as he had will thereto,
And therewith to the field did go
With sons and homemen, leaving John
Among the women-folk alone. p. 84
So these being set to rock and wool,
John sat him down upon a stool
And 'gan to ponder dreamily,
'Mid longings, on the days gone by,
And many a glance did Thord's wife steal
Upon him as she plied the reel
Not noted much, though once or twice
His pensive eyes did meet her eyes,
And troubled and abashed thereat
He reddened. But the good wife sat
Meanwhile, and ever span and span
With steady fingers, and yet wan
Her face was grown; her mouth and eyes
Seemed troubled with deep memories.
At last to Thord's wife did she turn
And said:
"If honey we would earn
Against Yule-tide, the weaving-room
Must hear the clatter of the loom;
Ere the long web is fully done;
So, Thorgerd, thither get thee gone;
Thou, Asa, to the cloth-room go
And wait me there; and for you two,
Mary and Kirstin, best were ye
Sitting in Thorgerd's company,
To give her help with reel and thread
And shuttle."
Therewith, as she said,
So did they, and went, one and all; p. 85
But in the doorway of the hall
Did Thorgerd for a moment stand,
Holding her gownskirt in her hand,
Her body swaying daintily,
Nor cared to hold aback a sigh.
Nor son, nor mother noted her,
A little time the twain sat there
Nor spake, though twice the goodwife strove,
But fear forbade her tongue to move;
Nor had he noted much forsooth
Midst his own longing and self-ruth,
Her looks of loving and of doubt.
So from the hall did she pass out,
And left him there alone, and soon
So longing dealt that afternoon
That, fallen to musing pensively,
In the lone hall, now scarce might he
Know if his heart were glad or sad;
And tunes within his head he had
Of ancient songs learnt long ago,
Remembered well through bliss and woe,
And now withal a lovesome stave
He murmured to a measure grave,
Scarce thinking of its sense the while.
But as he sat there, with a smile
Came handmaid Asa back, who bare
Heaped in her arms embroidered gear,
Which by his feet did she let fall,
Then gat her gone from out the hall; p. 86
John, startled, ceased a while his drone
To gaze upon the gear cast down,
And saw a dark blue cloak and hood
Wrought with strange needlework and rude
That showed the sun and stars and moon;
Then, gazing, John remembered soon
How for Yule sport four years agone
That selfsame raiment he did on,
And thinking on that bygone mirth
His own rich cloak he cast to earth,
And did on him half wittingly
That long-forgotten bravery;
And though the sun was warm that day
He hugged himself in his old way
Within the warmth of fold on fold
As though he came from out the cold,
And 'gan the hall to pace about;
And at the last must needs break out
Into a song remembered well,
That of the Christmas joy did tell.
Outlanders, whence come ye last?
The snow in the street and the wind on the door.
Through what green seas and great have ye past?
Minstrels and maids, stand forth on the floor.
From far away, O masters mine,
The snow in the street and the wind on the door. p. 87
We come to bear you goodly wine,
Minstrels and maids, stand forth on the floor.
From far away we come to you,
The snow in the street and the wind on the door.
To tell of great tidings strange and true.
Minstrels and maids, stand forth on the floor.
News, news of the Trinity,
The snow in the street and the wind on the door.
And Mary and Joseph from over the sea!
Minstrels and maids, stand forth on the floor.
For as we wandered far and wide,
The snow in the street and the wind on the door.
What hap do ye deem there should us betide!
Minstrels and maids, stand forth on the floor.
Under a bent when the night was deep,
The snow in the street and the wind on the door.
There lay three shepherds tending their sheep.
Minstrels and maids, stand forth on the floor.
"O ye shepherds, what have ye seen,
The snow in the street and the wind on the door.
To slay your sorrow, and heal your teen?"
Minstrels and maids, stand forth on the floor.
"In an ox-stall this night we saw,
The snow in the street and the wind on the door. p. 88
A babe and a maid without a flaw.
Minstrels and maids, stand forth on the floor.
"There was an old man there beside,
The snow in the street and the wind on the door.
His hair was white and his hood was wide.
Minstrels and maids, stand forth on the floor.
"And as we gazed this thing upon,
The snow in the street and the wind on the door.
Those twain knelt down to the Little One.
Minstrels and maids, stand forth on the floor.
"And a marvellous song we straight did hear,
The snow in the street and the wind on the door.
That slew our sorrow and healed our care."
Minstrels and maids, stand forth on the floor.
News of a fair and a marvellous thing,
The snow in the street and the wind on the door,
Nowell, nowell, nowell, we sing!
Minstrels and maids, stand forth on the floor.
So sang he, and in pensive wise
He sighed, but lifting up his eyes
Beheld his mother standing nigh,
Looking upon him pitifully.
He ran to her, for now he knew p. 89
Her yearning love, round her he threw
Strong arms, and cried out:
"So it is,
O mother, that some days of bliss
I still may give thee; yet since I
To thee at least will never lie
Of what I am, and what I hope,
And what with ill things I must cope,
Sit thou aside, and look not strange
When of my glory and great change
I shall tell even such a tale
As best for all things may avail.
And if thou wouldst know verily
Meanwhile, how matters fare with me,
This thing of all things may I tell;
I have been happy and fared well,
But now with blind eyes must await
Some unseen, half-guessed turn of fate,
Before the dropping of the scale
Shall make an ending to the tale,
Or blithe or sad: think not meanwhile
That fear my heart shall now beguile
Of all the joy I have in thee."
She wept about him tenderly
A long while, ere she might say aught;
Then she drew back, and some strange thought
Stirred in her heart belike, for she
Gazed at his splendour timidly, p. 90
For the rude cloak to earth was cast,
And whispered trembling at the last.
"Fair art thou come again, sweet son,
And sure a long way hast thou gone,
I durst not ask thee where: but this
I ask thee by the first sweet kiss,
Wherewith I kissed thy new-born face
Long since within the groaning place—
If thou hast been so far, that thou
Canst tell to me—grown old, son, now,
Through weary life, unsatisfied
Desires, and lingering hope untried—
If thou canst tell me of thy ruth,
What thing there is of lies or truth,
In what the new faith saith of those
Great glories of the heavenly close,
And how that poor folk twinned on earth
Shall meet therein in joy and mirth."
Smiling with pity and surprise,
He looked into her wistful eyes,
And kissed her brow therewith, and said:
"Nought know I, mother, of the dead,
More than thou dost—let be—we live
This day at least, great joy to give
Each unto other: but the tale
Must come from thee about the dale, p. 91
And what has happed therein, since I
That summer eve went off to try
What thing by folly might be wrought
When strength and wisdom came to nought."
She smiled amid her tears, and there
She told him all he fain would hear,
And happily they talked till eve,
When the men-folk the field did leave
And gat them to the hall, and then
Was great rejoicing of all men
Within a while, for, cloak and hood
Thrown off, in glittering gear John stood
And named himself; yet scarcely now
His father durst his arms to throw
Round his son's neck, remembering
How he had thought him such a thing
As scarce was meet his bread to win.
Small thought had John of that old sin,
Yea, scarce had heart to think of aught,
But when again he should be brought
Face to face with his love; and slow
The leaden minutes lingered now;
Nor could he fail to hope that he
That very hour her face would see;
Needs must he hope that his strong love,
So sore the heart in her must move,
That she no more might bear his pain. p. 92
That very hour, he thought again—
That very hour; woe worth the while,
Why should his heart not feel her smile
Now, now?—O weary time, O life,
Consumed in endless, useless strife,
To wash from out the hopeless clay
Of heavy day and heavy day
Some specks of golden love, to keep
Our hearts from madness ere we sleep!
Good welcome if of clownish kind
Did John from both his brethren find,
And from the homemen; Thorgerd seemed
As somewhat less of him she deemed
Than heretofore, and smiled, as she
Put up her fair cheek daintily
To take his kiss. So went the night
Midst mirth and manifold delight,
Till John at last was left alone
To think upon the strange day gone,
Scarce knowing yet, if nearer drew
His bliss because it was gone through.
Now in such wise, day passed by day,
Till heavier on him longing lay,
As still less strange it was to wake
And no kind kiss of welcome take,
And welcome with no loving kiss,
Kind eyes to a new day of bliss; p. 93
And as the days passed o'er his head
Sometimes he needs must wake in dread,
That all the welfare, that did seem
To be his life, was but a dream,
Or all at least slipped swiftly by
Into a wretched memory.
Yet would hope leave him not, yea, whiles
Wrapped round about by her strange guiles
All seemed to go right well, and oft
Would memory grow so sweet and soft,
That scarce the thing it imaged had
More might in it to make him glad.
Well may ye deem that mid all this
His brooding face would cloud the bliss
Of many a boisterous night; his sire
Would mutter, "He has clomb up higher.
But still is moonstruck as before;"
His brethren ill his silence bore,
Yet feared him; such a tale he told
That in that mead he did behold
Strange outland people come that morn,
'By whom afar he had been borne
Into a fair land, where, he said,
Thriving, the king's child did he wed
Within a while; "Now, when once more
Their keels shall leave their noble shore,
At Norway will they touch, and then
Back go I with those goodly men, p. 94
Now I have seen my land and kin."
Fair Thorgerd ever sought to win
Kind looks of him, and many a day
She from the hall would go away
To rage within some secret place,
That all the sweetness of her face,
Her lingering fingers, her soft word,
'Twixt red half-opened lips scarce heard,
Had bought for her so little ruth;
Although there seemed some times, in sooth,
When John, grown weary of the strife
Within him between dreams and life,
Must think it not so over ill
To watch her hand the shuttle fill,
While on her cheek the red and white
Flickered and changed with new delight,
And hope of being a thing to move
That dreamy man to earthly love.
So autumn fell to winter-tide,
And ever there did John abide,
'Mid hope deferred and longing fierce,
That strove the heavy veil to pierce;
And howso strong his love might be,
Yet were there tides of misery,
When, in his helpless, hopeless rage,
He felt himself as in a cage
Shown to the gaping world; again p. 95
Would heavy languor dull his pain,
And make it possible to live,
And wait to see if fate would give
Some pleasure yet ere all was done.
Meantime, with every setting sun,
Unto the meadow as she bade
He went, and often, half afraid
Half hopeful, did he watch the night
Suck slowly in the lingering light;
But of the homefolk, though all knew
Whither his feet at evening drew,
Yet now so great a man he was,
None asked him why he needs must pass
Each eve along the self-same way,
Save Thorgerd, who would oft waylay
His feet returning, and would watch
Some gesture or some word to catch
From his unwariness; and whiles
Her tender looks and words and smiles
Would seem to move him now, and she
Laughed to herself delightedly;
And as the days grew heavier
To John, he oft would gaze on her,
At such times as she tripped along,
And wonder where would be the wrong
If he should tell her of his tale;
Withal he deemed her cheek grew pale,
As unto Yule-tide drew the days, p. 96
And oft into her eyes would gaze
In such kind wise, that she awhile
Forgot her foolishness and guile
Surprised by sparks of inner love.
Yet nothing a long while did move
His mouth to fatal speech, until
When the snow lay on moor and hill
And it was Yule-day, he did go
'Twixt the high drift o'er beaten snow
Unto the meadow, as the day
Short, wind-bewildered, died away.
And so, being come unto the thorn
Where first that bitter love was born,
He gazed around, but nothing saw
But endless waste of grey clouds draw
O'er the white waste, while cold and blind
The earth looked; e'en the north-west wind
Found there no long abiding place,
But ever the low clouds did chase
Nor let them weep their frozen tears.
Strange is it how the grieved heart bears
Long hours and days and months of woe,
As dull and leaden as they go,
And makes no sign, yea, and knows not
How great a burden it bath got
Upon it, till all suddenly
Some thought scarce heeded shall flit by, p. 97
That tears the veil as by it goes
With seeming careless hand, and shows
The shrinking soul that deep abyss
Of days to come all bare of bliss.
And now with John e'en so it fared.
He saw his woe and longing bared
Before his eyes, as slow and slow
The twilight crept across the snow,
Like to the dying out of hope;
And suddenly he needs must cope
With that in-rushing of despair
Long held aback, till all things there
Seemed grown his foes, his prison-wall;
And, whatso good things might befall
To others of the wide world, he
Was left alone with misery.
Why should he hold his peace or strive
Amid these men as man to live
Who recked not of him? Then he cried:
"Would God, would God, that I had died
Before the accursed name of Love
My miserable heart did move!
Why did I leave thee in such wise,
False heart, with lovesome, patient eyes,
And soul intent to do thy will?
And why, why must I love thee still, .
And long for thee, and cast on thee
Blessings wrung out of misery, p. 98
That will not bless thee, if in sooth
On my wrecked heart thou hast no ruth?
O come, come, come to me, my love,
If aught my heart thy heart may move,
For I am wretched and alone,
With head grown wild, heart turned to stone,
Come, if there yet be truth in thee!"
He gazed about him timorously
While thus he spake, as though he thought
To see some sudden marvel wrought
In earth and heaven; some dreadful death,
Some sight, as when God threateneth
The world with speedy end; but still
Unchanged, o'er mead and wold and hill
Drave on the dull low twilight rack,
Till all light seemed the sky to lack,
And the snow-shrouded earth to gain
What it had lost.
"In vain, in vain!"
He cried, "and I was well bewrayed;
She wept o'er me when I was laid
Upon the grass beside her feet,
Because a pleasure somewhat sweet
She needs must lay aside, while I—
—What tears shall help my misery?"
Then back he turned in e'en such mood
As when one thing seems no more good p. 99
Than is another, and will seems
To move the body but by dreams
Of ancient life and energy.
But as he wandered listlessly
Midst the wind's howling, and the drift
Of light snow that its force did lift,
And gained at last the garth's great gate,
He started back, for there did wait
A grey form in the dull grey night,
Yea, and a woman's; strange affright,
Strange hope possessed him, and he strove
To cry aloud some word of love,
But his voice failed him; she came nigh
And drew up to him quietly,
Not speaking; when she reached his side
Her hand unto his hand did glide
And thrilled him with its soft warm touch,
He stammered:
"Have I loved too much,
Have I done wrong? I called thee, dear;
Speak, love, and take away my fear!"
A soft voice answered, "O speak not!
I cannot bear my joy, o'er hot
Waxeth my heart, when in such wise
Thou art changed to me—O thine eyes,
I see them through the darksome night
Gazing upon me! sweet delight,
How shall I deal with all my bliss p. 100
So that the world know nought of this,
When scarce now I may breathe or stand
Holding thy lovesome clinging hand."
Now therewith Thorgerd's voice he knew,
And from her hand his hand he drew,
While o'er his heart there swept again
The bitter blast of doubting pain,
And scarce he knew who by his side
Was going, as aloud he cried:
"In vain I call; thou comest not
And all our love is quite forgot;
What new world hast thou got to rule?
What mockeries mak'st thou of the fool
Who trusted thee? Alas, alas!
Whatever ill may come to pass
Still must I love thee."
Now by him
Went Thorgerd silent, every limb
Tingling with madness and desire;
Love lit within her such a fire
As e'en that eve in nowise cooled,
As of her sweet, fresh hope befooled
She strove to speak, and found no word
To tell wherewith her heart was stirred.
So on they went, she knowing nought
The bitterness of his ill thought,
He heeding not in any wise p. 101
The wretchedness of her surprise,
Until, thus far estranged, they carne
To where the hall's bright light did flame
Over a space of trodden snow.
Faster a space then did she go,
But, as they drew anigh the door,
Stopped suddenly, and stood before
The musing, downcast man, and laid
A hand upon his breast, and said,
In a low smothered voice:
"Wait now,
And tell me straightly what didst thou
To call me love, and then to cry
Thy love came not? I am anigh,
What wouldst thou have, did I not move
Thy cold heart? am I not thy love?"
Then, trembling as those words she spoke,
She cast to earth her heavy cloak;
From head to foot clad daintily,
Meet for that merry tide was she;
A silver girdle clasped around
Her well-wrought loins, her fair hair crowned
With silver, and her gown enwrought
With flowers whereof that tide knows nought;
Nor needed she that rich attire
To set a young man's heart afire,
For she was delicately made
As is the lily; there she swayed, p. 102
Leaned forward to the strenuous wind
That her gay raiment intertwined
About her light limbs. Gazing there,
Bewildered with a strange despair,
John saw her beauty, yet in sooth
Something within him slew all ruth
If for a moment:
"Ah, what love,
What love," he cried, "my heart should move,
But mine own love, my worshipped sweet?
Would God that her beloved feet
Would bless our threshold this same night!"
Then, even as a sudden light
Shows to some wretch the murderer's knife
Drawing anear his outworn life,
Knowledge rushed o'er him, and too late
Did he bethink him of the fate
That threatened, and, grown wild and blind,
He turned to meet the western wind
That hurried past him, thinking, "Now
At least the formless sky will show
Some sign of my undoing swift;
Surely the sightless rack will lift
To show some dreadful misery,
Some image of the summer sky
Defaced by the red lightning's sword."
So spake he, and the fierce wind roared
Amid the firs in sullen wise, p. 103
But nothing met his fearful eyes
Save the grey waste of night. Withal
He turned round slowly to the hall,
Trembling, yet doubtful of his heart,
Doubtful of love. But for her part
Thorgerd, half mad with love, had turned
And fled from him; a red spot burned
Amidst each smooth cheek, and her eyes
Afire with furious jealousies,
Followed him down the hall, as he
Went toward the dais listlessly,
And the loud horns blew up to meat,
And restless were her fevered feet
Throughout the feast that now befell.
Now thereat men were served right well,
And most were merry, and the horn
Full oft from board to beard was borne;
But no mead brewed of mortal man
Could make John's face less wild and wan;
For a long while he trembled sore
Whene'er the west-wind shook the door
More than its wont; nor heeded he
The curse of Thorgerd's misery
Wild-gleaming from her eyes; and when
She fell to talk with the young men
With hapless, haggard merriment,
No pang throughout his heart there went:
For clear across it were there borne p. 104
Pictures of all the life forlorn
That should be, yea, his life he saw,
Unhelped and heavy-burdened, draw
Through the dull joyless years, until
The bitter measure they should fill,
And he, unloved, unsatisfied,
Unkissed, from foolish hope should hide
In some dark corner of death's house.
Yet, as the feast grew clamorous
About him, and the night went past,
The respite wrought on him at last,
And from its midst did he begin
A little rest from fear to win,
And in the feast he joined and seemed
No more as in their midst he dreamed.
So passed a space, till presently
As with a beaker raised on high
He stood, and called on some great name
Writ in the book of northern fame,
Across the wind there came a sound
As though afar a horn were wound,
A dreadful sound to him; the men
Sat hearkening, till it came again
Nigher and sharper now, and John,
Grown white, laid his left hand upon
His beating heart; and then once more
Loud rang the horn close by the door, p. 105
And men began in haste to take
Their weapons for their safety's sake;
But John, the cup in his right hand,
His left upon his heart, did stand,
And might not either move nor speak.
Then cried the goodman, "Not so weak
Are we, but these may well come in
Unmet with weapons; they shall win
All good things on this stormy night;
Go welcome them to our delight;
For on this merry tide of Yule
Shall Christ the Lord all matters rule."
Then opened they the door, and strong
The wild wind swept the hall along,
Driving the hangings here and there,
Making the torches ruddier,
Darkening the fires. But therewithal
An utter hush came o'er the hall,
And no man spake of bad or good;
For in the midst of them there stood
A white-clad woman, white as though
A piece of fair moonlitten snow
Had entered the red smoky hall.
Then sweet speech on their ears did fall
Thrilling all hearts through:
"Joy and peace
Be on this house, and all increase p. 106
Of all good things! and thou, my love,
I knew how sore desire must move
Thy longing heart, and I am come
To look upon thee in thy home:
Come to me, give me welcome here!"
He stepped adown, and shame and fear
Mixed with the joyful agony
Of love and longing, as anigh
He drew unto her loveliness.
A moment, and his arms did press
His own love to his heaving breast,
And for an instant of sweet rest
Midst clinging hands and trembling kiss
Did he forget all things but bliss;
And still she murmured:
"Now rejoice
That far away I heard thy voice
And came! rejoice this night at least,
And make good ending to the feast!"
Therewith from out his arms she drew,
Yet held his hand still; scarce he knew
Of where he was, and who were round,
And strange and flat his voice did sound
Unto himself, as now he spake:
"Kinsmen, see her, who for my sake
Has left her mighty state and home, p. 107
Fair beyond words, that she might come
With you a little to abide!
How say ye, are ye satisfied
Her sweet face in your midst to see?"
Therewith, though somewhat timidly,
Folk shouted; sooth, they deemed her such
As mortal man might scarcely touch
Or dare to love; with fear fulfilled,
With shame of their rough joyance chilled,
They sat, scarce moving: but to John
Some sweet familiar thing seemed won
Despite his fear, as down the hall
He led her: if his eyes did fall
On Thorgerd's face, how might he heed
The anguish of unholpen need,
That filled her heart with all despair,
As on the twain her eyes did glare?
Now softly to the fair high-seat
With trembling hand he led his sweet,
Who kissed the goodman and goodwife,
And wished them fair and happy life,
Then like the earth's and heaven's queen,
She sat there beauteous and serene,
Till, as men gazed upon her there,
Joy of her beauty slew their fear;
Hot grew their hearts now, as they turned
Eyes on her that with strange light burned: p. 108
And wild and eager grew the speech
Wherewith they praised her each to each,
As 'neath her eyes they sat.
If he
Who knew the full felicity
Of all they longed for, hushed at whiles,
Might answer not her healing smiles
With aught but sad imploring eyes,
When he bethought him in what wise
She there was come—yet none the less
Amid bewildered happiness
The time went by; until at last
Night waned, and slowly all folk passed
From out the hall, and the soft sleep
O'er all the marvelling house did creep,
Bearing to folk that night such dreams,
As showed, through wild things, very gleams
Of heaven and perfect love, to last
Till grey light o'er the world was cast.
But, midst the other folk, she too
His mazed and doubtful footsteps drew
Unto the chamber; when alone
They were, and his warm heart seemed one
With her and bliss, without a word
She gazed on him, and like a sword,
Cleaving the very heart atwain
That look was, laden with all pain,
All love and ruth that she might feel. p. 109
So through the dark the hours did steal
Slow toward the rising of the sun;
But long or ere the night was done
He slept within her arms, nor heard
The sobs wherewith her breast was stirred,
Nor felt the tears and kisses sweet
That round his set calm face did beat,
As round its dead mate beats a bird
With useless flutter no more heard:
Nor did he move when she unwound
The arms that clasped her breast around,
And, weeping sore, the gold ring drew
From off his hand: and nought he knew
When from the bed at last she slid,
And, with her body all unhid,
Stood gazing on him till a sigh
Burst from her heart; and wearily
From her sad tear-stained troubled face
She swept her hair back:
"O the days,
Thy weary days, love! Dream not then
Of named lands, and abodes of men!
Alas, alas, the loneliest
Of all such were a land of rest
When set against the land where I
Unhelped must note the hours go by!
Ah, that my hope thy dream might pierce!
That mid the dreadful grief and tears,
Which presently shall rend thine heart, p. 110
This word the cloud might draw apart—
My feet, lost Love, shall wander soon
East of the Sun, West of the Moon!
Tell not old tales of love, so strong,
That all the world with all its wrong
And heedlessness was weak to part
The loving heart from loving heart?"
Therewith she turned about, and now
She wept no more; her cheeks 'gan glow,
And her eyes glittered, and no more
Sorrow her kind mouth brooded o'er,
And strange, unearthly beauty shone
O'er all her face, whence ruth was gone,
Till the dim-litten place was glad
That in the midst thereof it had
Her loveliness grown dangerous;
Softly she gat her through the house
Where here and there a dying light
Shone on her wondrous limbs and white
As through the rough place dreamily
She moved: yet was the night wind high
And its rude hand, as it did shake
Window and door, served but to make
The inner stillness yet more still.
The clouds were riven; o'er the hill
The white moon shone out, yet its light
Made the deep night so much more night,
That now it seemed as ne'er again p. 111
The sun would bless the eyes of men;
That all the world had fallen to death.
So on she passed, her odorous breath
Seen now amidst the moonlit hall,
Her unshod foot's light steady fall,
The waving of her gust-moved hair,
Well-nigh the lonely place might hear
Despite the rush and stir without,
As, slowly, yet all void of doubt
She raised the latchet of the door,
And let the wind and moonlight pour
Wild clamour and strange light therethrough.
She paused not; the wild west wind blew
Her hair straight out from her; her feet
The bitter, beaten snow did meet
And shrank not; slowly forth she passed
Nor backward any look she cast,
Nor gazed to right or left, but went
With eyes on the far sky intent
Into the howling, doubtful night,
Until at last her body white
And its black shadow on the snow,
No more the drift-edged way did know.
AGAIN the thread snapped; Gregory lay
Awake; nor what had passed away
Of the short night could tell, till he
Through the tent's opening seemed to see
A change creep o'er the moonlit sky;
So there a short while did he lie
Striving to think what he had dreamed,
Till utterly awake he seemed;
And then, since no more on that night
He thought to sleep, and lost delight
Of the past dream grown more than dim,
With causeless longing wearied him,
He rose and left the tent once more,
And passed down slowly toward the shore
Until the boat he came unto:
And there he set himself to do
What things were needed to the gear,
Until he saw the dawn draw near
Across the sea: then, e'en as one
Who through a marvellous land hath gone
In sleep, and knowing nought thereof
To tell, yet knows strange things did move
About his sightless journeying,
So felt he; and yet seemed to bring,
Now and again, some things anigh
Unto the wavering boundary
'Twixt sight and blindness that awhile
Our troubled waking will beguile p. 113
When happy dreams have just gone by,
And left us without remedy
Within the unpitying hands of life.
At last, amid perplexing strife
With things half seen, drowsy he grew
Once more, and ever slower drew
The tough brown lines from hand to hand,
Until he sank upon the sand
Beside the boat, and, staring out
O'er the grey sea, lost hope and doubt
In little while, nor noted now
The dawn's line wide and wider grow,
Nor waning of the shadow deep
The moon cast from the boat; till sleep
Had closed his eyes, and in the cold
Of the first dawn the ending told
 that sweet tale. Yet so it was,
That the King's hall and feast did pass
Clean from his mind; and now it seemed
That of no tale-telling he dreamed,
But of his own life grown to be
A new and marvellous history.
Midst hope and fear and wretchedness,
And Love, that all things doth redress,
Adown the stream of fate he moved
As the carle's son, the well-beloved,
The fool of longing; in such wise
He dealt with his own miseries. p. 114
THE winter night was on the wane
When the poor wretch woke up again;
The lone strange sound of cock-crow moved
His heart to dream of his beloved
'Twixt sleep and waking, and he turned
A face with utmost love that yearned
And sighed, as his hot hand stole forth
To touch a body of more worth
To him than Heaven's unmeasured years;
Upon his face were undried tears
Left by some dream, and yet he smiled
To think of deep joy so beguiled
By sadness dreamed; his lips began
To speak a name unknown to man.
A little while in bliss he lay
And gathered thoughts of day on day
More joyful each than each, until
Sweet thankful love his soul did fill
With utter ecstasy of bliss,
And low he murmured:
"Kind she is
Beyond all kindness ever told!
Thou wilt not leave me more, a-cold
In the rough world; thou knowest how
My weak and clinging heart will grow
Unto the strength of thy great heart.
O surely no more shall we part, p. 115
And never canst thou hurt me more
Till all the world and time is o'er!"
The moonlight waned, on drew the morn,
The lessened west wind moaned forlorn
In the garth nooks; the eaves dripped now
Beneath the thaw, the faint cock-crow
Through the dull dawn, and no sound more
He heard. Awake, and yearning sore,
He turned about and cried:
"Wake, wake!
Day cometh, and my heart doth ache
To think how sleep still takes from me
Some minutes of felicity,
From me and thee, my love, my sweet!
O think of Death's forgotten feet,
That somewhere surely drawn anigh,
And let no minute more pass by
With our lips parted each from each!"
Wildly the ending of his speech
Rang from his lips, all strange, as though
The thought once thought needs thence must go
In words, though all the world were changed.
Wildly his opened eyes now ranged
The twilight chamber void of her,
And through his heart shot such a fear
As words may tell not—nay indeed
No fear—for now he knew the meed p. 116
Of his fool's word, and for a while
No hope was left that might beguile
His misery and his loneliness,
No eager sight, born of distress,
Might pierce the cloud that o'er him spread.
Such wild thoughts filled his 'wildered head,
As once or twice may men endure
Yet live; for the earth seemed not sure,
Or the air fleeting; fire burned not,
Nor water moyed; the snow was hot,
The dark hid nought; the coming day
No longer sober seemed and grey,
But full of flashing light and blue.
Yet all things round him well he knew,
More real they seemed than e'er before,
They would not change, nor would pass o'er
One instant of his agony.
It was as he had seen time die,
And good turn evil 'neath his eyes,
And God live to forge miseries
For him alone, for him alone,
For all the world beside seemed gone.
A short while, risen in his bed,
He hung his wretched brooding head
Above the place her limbs had warmed,
And shrieked not, though strange curses swarmed
About his heart, and wild and fierce
Strove hard his dead despair to pierce, p. 117
And might not: nought his heart might ease
Or for a moment gain him peace.
Yet in that time of utter ill,
Some reflex of the guiding will
That moved his limbs in happier days
Still wrought in him; round did he gaze
With set eyes, and arose withal;
And e'en therewith a thought did fall
Upon him that some succour brought,
"How can I meet their eyes?" he thought,
"How can I bear to hear again
The voices of the sons of men?"
And, nigh unwitting, at that word,
Hearkening the while if any stirred,
He clad himself and gazed around
The place once more, and on the ground
There lay her raiment: then he turned
His head away, for wild-fire burned
Within it, and he strove to speak;
But, lest his wretched heart should break
And torment end on that first day
A new pain did his pain allay,
And bitter tears and wailing came
To dull the fierceness of the flame
That so consumed him; and withal
Desire of wandering forth 'gan fall
Upon him, though he knew not where
In all the world to seek for her. p. 118
So, ere his burning tears were spent,
Through the unwakened hall he went,
And kissed the threshold of the door
Her well-loved feet had touched before,
Yet saw no signs upon the snow
Of those departing feet to show.
Cold blew the wind upon his face,
As now he left behind the place
Where he was born, nor turned again
To look farewell; for nought and vain
Seemed all things but his misery,
That now had grown his life to be,
Not to be given away for aught
That earth might hold; nor had he thought
That anything his lot could change,
That anything could more be strange,
Lovesome or fearful to his heart,
Or in his life have any part.
So he went on from that abode,
Along a well-known, oft-trod road,
He knew not why or where, until
Clean hidden by a bare waste hill,
Were the snow-covered roofs wherein
His outward life did first begin.
Then as he wandered on forlorn,
From out his unrest was there born
Some faint half-memory, that did seem
To be the remnant of a dream; p. 119
Some image to his mind there clung,
Some speech upon his lips yet hung
He might not utter.
And now he
Had gone so long that the wide sea
He saw afar, when the dull day
Toward eve again had passed away,
Amidst the utter solitude
Of his time-slaying weary mood.
But weak and way-worn was he now,
Though greater did his longing grow
To wander ever on and on,
Until the unknown rest were won.
And when he gazed from the hill-side,
And saw the great sea spreading wide,
All black and empty from the shore,
So sharp a longing then came o'er
His dull despair, such wild desire,
That stung, as when a coal of fire
Is laid upon an aching wound,
He cast himself upon the ground,
And in the cold snow writhed and wailed,
While over him the sea-mew sailed,
Not silent, and the wind wailed too,
As though his bitter grief they knew,
And mocked him.
Yet or fell the night
He rose, and on the waste of white
Stood a black speck, then went until p. 120
The black night mingled sea and hill
And hurrying rack in nothingness.
Yet, kept alive by his distress,
He fainted not, nor went astray,
For as in dreams he knew the way
At last, and whitherward he went,
Since round the heart of strong intent
His woe was wrapped.
So o'er the down
He went, until a haven-town
Shone like a patch of stars on earth,
And something like a hope had birth
Within him, and somewhat he knew
His will, now that his body grew
Well-nigh too weak to bear him on.
Yet to the town at last he won,
So heartened now unto the task
That he for food and rest might ask;
And, since no lack of wealth he had,
Soon did he make a goodman glad
With gift of gold, and, all outworn,
Forgot his grief, and life forlorn
In long deep sleep most like to death.
Now at that town, my story saith,
Long must he bide, for so it was
That then no good ship well might pass
From land to land, for winter-tide
Still made the narrow seas full wide. p. 121
Each morn did John wake there, to gaze
With dead eyes on the waste of days,
Each eve he laid him down to sleep,
Much marvelling what his life did keep
From passing: still the memory
Of some faint, dreamlike thing gone by
Perplexed his heart, and still he strove,
Amid the anguish of his love,
To speak that half-remembered word,
Amidst a dream, belike, once heard.
This helped him through his dull-eyed woe,
That the time passed, and he should go
To other lands ere many days,
Seeming to seek for that lost face.
At last the day desired came
When o'er the land the Spring did flame
With love and flowers; and on an eve
John's good ship did the haven leave,
And pale he stood upon the prow,
And to the weary place, left now
Behind with all its patience dead,
No more had will to turn his head,
But thinking of the future still,
Amid the shipman's tangled skill,
Stood looking toward the flaming West,
With eyes made strange by love's unrest.
Upon the deck that night he lay, p. 122
And nought he slept until the day
Began to dawn, and woke again
In short space, feeling little pain,
And with his pale lips murmuring
Some word half-dreamed, some fleeting thing.
Then on his arm he rose, and saw
The waste of waters seem to draw
Unto him as the black prow clave
With steady heart green wave on wave;
None save the watch were on the deck,
Who, sleepy-eyed, no whit did reck
Of him and all his woe and love,
But 'twixt the bulwarks slow did move,
With little purpose, as it seemed;
The helmsman steered as though he dreamed,
Of seafolk's marvels vaguely told
By firesides in the days of old;
The light wind waxed and waned; the ship
Still through the babbling waves did slip
As though their talk she hearkened to:
And 'midst it all John scarcely knew
Whether he lived still, or was dead:
Well-nigh it came into his head,
That he by ghosts of men was borne
From out his wasted life forlorn
O'er a strange sea to some strange place
Of unknown punishment or grace.
Skyward he looked, and o'er the mast
He saw the moon with all light passed p. 123
From out of her, and as he gazed
The great sun o'er the green sea blazed,
And smote his head with sudden light.
Then in his heart the flame burned bright
That long had smouldered there, he cried;
"Ah, woe betide, ah, woe betide,
East of the Sun, West of the Moon!
A land that no man findeth soon,
The grave of greedy love that cries
To all folk of its agonies:
The prison of untrustful love,
That thinketh a light word can move
The heart of kindness, deep and wise.
—O love, love, would thy once-kissed eyes
Were glad to-day, that thy sweet smile
Forgat a wretch so base and vile,
That he but lived to make thee sad,
To weep the days that once were glad!"
But now the dreamlike sight that wrapped
His soul all suddenly was snapped.
He heard the watch cry out their cry,
The helmsman answer cheerily,
And mid the homely noise of these
Freshened awhile the morning breeze,
The ship leaned o'er the highway green,
That led to England's meads unseen.
At Dunwich, in the east country, p. 124
John landed from the weary sea,
Not recking where on earth he was;
But quickly therefrom did he pass,
Driven by growing hope; that word
In some old dream belike half heard,
East of the Sun, West of the Moon,
Seemed unto him a heaven-sent boon,
Yet made the merry world around
A dreary cage, a narrow round
Of dreamlike pain, a hollow place,
Filled with a blind and dying race.
That town and country-side, indeed,
Seemed all the less to help his need,
Whereas for common homely things
That well he knew, with Easterlings
And his own country-folk they dealt,
And scarce knew aught of what folk dwelt
Southward beyond the narrow seas;
So giving few farewells to these,
Towards London did he take his way,
And, journeying on, at hostels lay
Benights, or whiles at abbeys fair;
And as his hope grew, would he dare,
In manner of a tale, to tell
In what wise woe upon him fell;
And most men praised the tale enow,
And said no minstrel-wight might show
A merrier tale to feasting hall. p. 125
And so at last it did befall
That at a holy house he lay,
A noble house, forsooth, to-day,
Men call St. Alban's; there he told
Once more, as a thing known of old,
The story of his hapless love:
Such passion there his tongue did move,
That in that Abbey's guest-chamber
It was a better thing to hear
Than many a history nobly writ,
And much were all folk moved by it.
But when his speech was fully done,
From the board's end there rose up one,
A little dry old monk, right wise
Of semblance, with small glittering eyes,
Who came to John, and said:
"Thy tale,
Fair son, shall much my need avail,
For I have many such-like things
Writ out for sport of lords and kings;
Bide thou with us to-morn, I pray,
And hearken some for half a day;
For certes shall their memory
Help thee to pass the dull days by,
When thou growest old."
Wide-eyed John stared,
For scarce the old man's speech he heard,
Or any speech of men, for still
One thought his whole sad heart did fill. p. 126
Howbeit constrained, he knew not why,
He heard full many a history
Like to his own next morn, and went
Yet more upon his love intent;
Yet more the world seemed nought but this,
Longing for bliss and losing bliss.
And yet, of those fresh tales withal
Some endings on his heart did fall
As scarcely new; he 'gan to make
Tales to himself, how for his sake
She wept and waited; how some way
To Love fulfilled yet open lay;
The grey morn often would beguile
With dreams his sad lips to a smile,
While still his shut eyes did behold
Once more her sweetness manifold;
And if the waking from delight
Unto the real day void and white,
Were well-nigh more than man could bear,
Yet his own sad voice would he hear
Muttering as o'erword to the tune,
East of the Sun, West of the Moon.
Now come to London at the last,
Among the chapmen there he passed,
And many a tale of them he had
Concerning outlands good and bad
That they had journeyed through, but still
He heard none speak for good or ill p. 127
Of any way unto the place
Whereto for him still led all ways.
But his hope lived, nor might his heart
In any life of man have part,
And forth he wandered once again
As merchant among chaffering men,
And strange he seemed among them all;
His face changed not, whate'er might fall
Of good or ill; he won, he lost,
He gave, as counting not the cost;
Fell sick, grew well, and heeded nought
What the days took or what they brought;
Nowhere he strove great deeds to do,
Scarce spoke he save when spoken to;
Hither and thither still he went
As the winds blow, never content,
Never complaining; resting nought,
And yet scarce asking what he sought.
A strange waif in the tide of life,
With nought he seemed to be at strife,
To nothing earthly to belong.
Still burned his longing bright and strong,
As when upon that bitter morn
He hung with his white face forlorn,
Over the bed yet scarcely cold,
That erst her loveliness did hold.
So chasing dreams, so dreamlike chased,
Through lapse of years his life did waste; p. 128
His body changed, and old he grew
Before his time: his face none knew,
When, on a time, from journeyings vain
In southlands, wandering back again,
He heard his father welcome call
Across the smoke-wreaths of his hall.
O lonely heart! the yearning shame
That erst, when back thereto he came,
He felt at being so all alone
Among his own folk, was clean gone;
No lingering kindness of old days
Clung now to the familiar place;
With unmoved mouth he wandered there,
And saw his mother's empty chair,
For she was dead: with unchanged eyes
Thorgerd he saw from spinning rise,
Fair still and young, though he was old.
His father's face he did behold
With no faint smile of memory,
No pang for wasted youth gone by;
Betwixt his brethren twain he sat,
And heard them talk of this and that
Mid stories of a bygone day,
Scarce thinking how they used to play
Fair children once, and innocent,
With the next minute well content.
No goodwill from his kith and kin,
And things kind once, he now might win p. 129
From out the well-loved wasting fire
Of unfulfilled scarce-touched desire.
One place was as another place,
Haunted by memories of one face,
Vocal with one remembered voice,
Sad with one time's swift fleeting joys.
Yet as he passed the time-worn door
The last time, said farewell once more,
Scarce mid his outward calm could he
Stay quivering lip and trembling knee,
That on the threshold longed to lie,
Where surely had her feet gone by.
Through what wild lands he wandered wide,
Among what folk he did abide
Thereafter, nought my story saith.
Suffice it, that no outbraved death
Might end him; no chain of delay
His feet from his wild wanderings stay;
That every help he strove to gain
From wise or fools was still but vain;
Until, my story saith, at last
The second time in ship he passed
The wild waves of the Indian Sea,
And with a chaffering company
Long time abode, and ever heard
And saw great marvels, but no word,
No sight of what alone might give
A heart unto the dead-alive. p. 130
At last from the strange city there
He set sail in a dromond fair,
With chapmen for his fellows, bound
To such a land, that there the ground
Bears gems and gold, but nourisheth
Little besides save fear and death.
So long they sailed, that at the last
The skipper's face grew overcast,
And the stout chapmen 'gan to fear,
Because no signs of land drew near,
And all the days were fully done
When with fair wind they should have won
Unto the shore for which they made;
But of no death was John afraid
While o'er some space as yet untried
He bore his love unsatisfied;
With hate they eyed his calm face now,
For greater still their fear did grow.
Anigh the prow one eve he stood,
And something new so stirred his blood
With hope, that he at last might say,
A thing unsaid for many a day,
That he was happy; round about
The shipmen stood, and gazed in doubt
' Upon a long grey bank of cloud
The eastern sky-line that did shroud.
He saw it not, grown soft with rest
His face was turned unto the west; p. 131
The low sun lit his golden hair
Changed now with years of toil and care,
The light wind stirred it as the prow
The babbling ripple soft did throw
From its black shining side; the sail
Flapped o'erhead as the wind did fail
Fitful that eve; the western sky
Was bright and clear as night drew nigh
Beyond all words to tell; at last
He shivered; to the tall white mast
He raised his eyes just as the sun
Blazed at his lowest: day was done,
But yet night lingered, as o'erhead,
With a new-kindled hope and dread,
The thin-curved moon, all white and cold,
'Twixt day and night did he behold.
No need now of that word to think,
Or where he heard it; he did shrink
Back mid his fellows, for he strove
This first time to forget his love
Lest hope should slay him; therewith now
He heard the shipmen speaking low
With anxious puckered brows, and saw
The merchants each to other draw
As men who feared to be alone;
And knew that a fresh fear had grown
Beside their old fear, nathless nought
To such things might he turn his thought. p. 132
All watched that night but he, who slept
While lovesome visions o'er him crept,
Making night happy with the sight
Of kind hands, and soft eyes and bright.
At last within a flowery mead
He seemed to be, clad in such weed
As fellows of the angels wear:
Alone a while he wandered there
Right glad at heart, until at last
By a fair-blossomed brake he passed,
And o'er his shoulder gazed as he
Went by it; and lo, suddenly,
The odorous boughs were thrust apart,
And with all heaven within his heart
He turned, and saw his love, his sweet,
Clad in green raiment to the feet,
Her feet upon the blossoms bare,
A rose-wreath round her golden hair;
Her arms reached out to him, her mouth
Trembling to quench his life-long drouth,
Yet smiling 'neath her deep kind eyes
Upon his trembling glad surprise.
But when he would have gone to her
Him seemed a cry of deadly fear
Rang through the fair and lonely close,
A cold thick mist betwixt them rose,
And then all sight from him did pass,
And darkness a long while there was. p. 133
Then all at once he woke up, cast
With mighty force against the mast,
Whereto with desperate hands he clung
Unwitting, while the storm-wind sung
Its song of death about his ears.
But he, though grief had long slain fears,
Shouted midst clash of wind and sea,
Unheard shrieks, unseen misery
Of the black night:
"All come to nought!
Yestreen I deemed that rest was brought
Anigh me, and I thought I knew
That toward my Love at last I drew.
The loveless rest comes, all deceit
Death treads to nothing with his feet!
O idle Maker of the world,
Art thou content to see me hurled
To nought, from longing and from tears,
When thou through all these weary years
With love my helpless soul hast bound,
And fed me in that narrow round
With no delight thy fair world knows?
Come close, my love, come close, come close,
Why wilt thou let me die alone?"
Howso he deemed his days were done,
Yet there still clung he desperately,
Mid wash of the in-rushing sea,
Mid the storm's night, for no least whit p. 134
Might he see through the rage of it,
Nor know which unseen hill of wave
The rash frail wooden toy would stave,
Or if another man did cling
Unto the hopeless shivering thing;
Yea, or if day had dawned, and light
High up serene now mocked the night
Of waves and winds. How long he drave
From windless trough to wind-sheared wave,
No whit he knew, although it seemed
So long, that all before was dreamed,
That there was neither heaven nor earth
Before that turmoil had its birth.
And yet at last, as on and on
He swept, and still death was not won;
A pleasure in his heart 'gan rise;
Love blossomed fresh mid fantasies,
Mid dreams born of the overthrow
Of sense and sight; he did not know
If yet he lived, yet wrong and pain
Were words, that hindered not the gain,
Of sweet peace, whatso wild unrest
Were round about; and all the best
Seemed won, nor was one day of bliss
Forgotten; all was once more his,
That while agone he deemed so lost.
How long in sooth the ship was tost
From hill to hill of unseen sea p. 135
The tale tells not; but suddenly,
Amid the sweetest dream of all,
A long way down John seemed to fall,
Losing all sense of sight and sound;
Then brake a sudden light around,
Wherethrough he none the less saw nought,
And as it waned, waned sense and thought,
The peace of dull unconsciousness
His wild torn heart at last did bless.
He woke again upon the sand
Of a wide bay's curved shell-strewn strand,
And long belike had he lain there;
For morn it was, and fresh and fair,
And no least sign was on the sea
Of storm or wrack, but peacefully
On the low strand its last wave broke.
Scarce might John dream when thus he woke
Of what had happed or where he was;
Soft thoughts of bygone days did pass
Across his mind at first, and when
His later memory came again,
It was but with great toil that he
Could think about his misery
And all his latter wretched years;
And if the thought to unused tears
Did move him now, yet none the less
A strange content and happiness
Wrapped him around. p. 136
So to his feet
He rose now, and most fresh and sweet
The air was round him, and the sun
As of the time when morn begun
In early summer of the north,
Maketh the world seem wondrous worth,
And death and pain awhile doth hide.
He gazed across the ocean wide
With puzzled look; then up and down
Sought curiously the sea-sand brown
And at the last 'gan marvel how
No sign the smooth sea-strand might show
Of his lost ship and company;
Then closer to that summer sea
He went, and surely now it seemed
That he of India had but dreamed,
Because the sand beneath his feet
Washed smooth and flat by the sea's beat,
Or wrinkled by the ripple low,
Such shells and creeping things did show
As in the northland well he knew,
And round about o'erhead there flew
Such sea-fowl as in days of old;
Their unknown tales unto him told.
He gave a deep sigh, yet his heart
From that new bliss would nowise part,
Or battle with its strange content;
And no more midst his wonderment,
Rather for more of pain, he yearned, p. 137
Than any rest save one: he turned
From the green sea his dreamy eyes,
And saw soft slopes and lowly, rise
Green and unburnt from the smooth strand,
And further in, the rising land,
Besprent with trees of no such clime
As he had known for weary time;
From slope and thicket then there grew
High grassy, treeless hillsides, blue
With the light haze of that fair tide.
A little while did he abide
Gazing upon that pleasant place,
Then o'er his shoulder turned his face
Seaward, yet once more 'gan to go
Unto the hills, and felt as though
He bade unto the weltering flood
A last farewell; and sweet and good
His life seemed grown, e'en when he said,
"It may be that my love is dead;
Or living, still more like that I
Shall see her not before I die;
Fool am I then to feel my feet
Drawn on some happiness to meet!"
So went his words, but e'en as erst
When most he felt forlorn and cursed,
The words of hope seemed words and air,
So now seemed all his words of care p. 138
Empty of meaning. Forth he went
Light-hearted, till his firm feet bent
The daisies of the flowery grass,
And swiftly onward did he pass
From slope to slope: the land was fair,
Yet saw he no house anywhere,
No hedge or garden-close or corn;
Nor heard he halloo there or horn,
To make the dappled deer afraid,
That here and there about him strayed
Scarce heeding him: no arms he bare,
His raiment that had once been fair,
Was sorely stained, and worn, and rent,
And thirst and hunger as he went
Pressed on him; till he came at last
To where a spreading fruit-tree cast
Its shadows round deliciously;
John stayed there, for that friendly tree
Had load of apples; so he ate
And found them sweet and delicate,
As ever monk in garden grew,
Though little care belike they knew.
But now, when he had had his fill
Thereof, there marvelling stood he still,
Because to one bough blossoms clung
As it were May, but ripe fruit hung
Upon the other: then he smiled,
As one by a strange dream beguiled,
Then slowly on the grass sank down, p. 139
For sorely sweet had longing grown
With gathering languor of the day.
But looking round, as there he lay,
Upon the flowers besprent about,
Still more was love confused with doubt
If still he lived:
"Red roses fair
To wreathe my love that wanders here,
Gold-hearted lilies for her hand!
And yet withal that she may stand
On something other folk think sweet,
March violets for her rosy feet;
The black-heart amorous poppy, fain
Death from her passing knee to gain,
Bows to the gilliflower there:
The fiery tulip stands to stare
Upon her perfect loveliness,
That 'gainst the corn-cockle will press
Its fainting leaves: further afield
The untended vine black fruit doth yield,
That bore long torment of the heat,
At last in bliss her lips to meet;—
The wind-flowers wotting of the thing
Must gather round there in the Spring,
And live and die and live again,
That they might feel the joyous pain
At last, of lying crushed and rent
Beneath her feet, while well content
Above their soft leaves she doth sing. p. 140
What marvel, love, that everything
That far apart the troubled year,
Midst toil and doubt, gives otherwhere,
Must gather in this land round thee,
Living and dying, still to see
A wonder God shall not make twice.
Come swiftly, love, because mine eyes
Grow dim with love; a little while
Shall hope my fainting heart beguile
To think me strong; yet well I know
That nought of strength is in me now,
Save wasting fire of love alone—
Come to me then, ere all is gone!
And let it not be all for nought
That ever one heart have I sought
Of all the world, and cast aside
All thought that any bliss might hide
In aught save in thy love; thy love
That even yet perchance might move
The Great God not all utterly
To slay me, casting my soul by
As void henceforth for evermore,
What love soever once it bore,
That nothing mortal satisfied!"
He sprang up, o'er the countryside
He gazed long, and down ran the tears,
At thought of all the pain of years,
When he beheld its emptiness; p. 141
Yet presently on did he press,
With longing grown not all a pain.
The higher slopes now did he gain,
Through flowers and blooming trees, until
He 'gan to breast a steeper hill,
And coming out of a close wood,
High up above the lowlands stood,
And far away beheld the sea
Guarding the sweet land patiently,
Then turning, clomb on, till the sun
Sank low adown and day was done,
Before the hill's top he might gain;
Then e'en his restlessness was fain
There to abide the next day's light.
So down he lay, aid the short night
Went by in dreams of that past day
When in the hawthorn-brake he lay;
How many lifetimes now agone
That day seemed, when once more alone
In the dawn's shiver he awoke!
Nathless with sturdy heart he broke
Through the morn's hopelessness, and still
Pressed up the last steep of the hill,
Until together with the sun
Its grey and rugged brow he won.
Then down into the vale he gazed,
And held his breath, as if amazed p. 142
By all its wondrous loveliness;
For as the sun its depths did bless,
It lighted up from side to side,
A close-shut valley, nothing wide,
But ever full of all things fair.
A little way the hill was bare,
Then clung to it a deep green wood
That guarded many a fertile rood
Of terraced vine and slopes of wheat;
A white way wound about its feet,
Beset with heavy-fruited trees
And cleaving orchards through; midst these,
Each hemmed round with its flowery close,
The cottages and homesteads rose;
But the hill-side sprang suddenly
From level meadows that did lie
On either side a noble stream,
O'er which the morning haze did steam,
Made golden now; then rose again
The further hill-sides, bright with grain,
And fair with orchard and close wood,
From whence at last the scarped cliffs stood,
And clear now, golden in the morn,
Against the western sky upborne,
Seemed like a guarded wall, lest care
Or unrest yet should creep in there.
At John's back now bright the sun shone
Once more, once more with all light gone, p. 143
Above the further hills hung high,
The pale thin moon was in the sky;
Then he cried out:
"Ah, end the strife
Twin lights of God; give death or life!
Surely shall I be lying soon
East of the Sun, West of the Moon;
What matter if alive or dead,
If so once more our lips are wed!"
And now he 'gan to look around,
To see how he the lower ground
Might gain, for there the hill had end
In shear rocks, so he needs must wend
Along its rugged brow; at last,
When he a little way had passed,
The hill's crest lowered, and 'gan draw
Back from the vale, and then he saw
How it grew wide, and 'neath his eyes
The river wound now circle-wise,
And at the furthest curve thereof
There lay, half hid by close and grove,
A marvellous house, that jewel-like
Gleamed, where the sun its roofs did strike,
Or strange-wrought walls; down-gazing now
With fluttering heart, he wondered how
Its white walls, and its roofs that burned,
Should seem e'en like a dream returned
From the forgotten land; then down p. 144
The hill-side, soft and easy grown,
He slipped, and when he reached the way
Folk stirred about the morn of day
In field and house: fair folk were all
He saw, and yet a chill did fall
Upon him when he noted them;
White linen, well-embroidered hem,
Round clean-made limbs he saw, above
Were faces sweet, well wrought for love;
Yet man and maid, young folk and old,
With sad eyes, lonely, strange, and cold,
Still seemed to go upon their ways.
Moreover, none on him did gaze;
And if their eyes met his, as though
They saw him not, past did they go;
Nor heard he any spoken word
Amongst them, nor saw any stirred
To laugh or smile by anything.
But fearful, yet his hope did cling
Unto his heart, nay more, he thought
Once more that surely not for nought
Among such marvels he was come.
So forth he passed by house and home
E'en like a ghost; the open door
Of one fair house he stood before,
Where folk got ready for their meal,
With little sign of woe or weal;
And as he stood before their eyes, p. 145
They looked his way with no surprise,
Nor seemed to see him: nought they spake,
Neither durst he the silence break,
But went his ways.
A tall man stood
By the wayside a-hewing wood,
And close by was a fair-haired child,
Who watched him, but spake not nor smiled,
Nor looked up at the wayfarer;
John strove to make this goodman hear,
Crying out to him cheerily
What land of all lands this might be;
But nowise did he turn him round,
Nor did the youngling heed the sound.
Next, as he turned therefrom, there came
Along the road an ancient dame,
High-perched upon a mule, a lad
Of fifteen springs his left hand had
Upon the bell-hung bridle-rein—
—And still with these were all words vain.
So on he went, and no more speech
Had heart to try till he did reach
The delicate house; and in the square
Before it was a conduit fair,
Where to and fro the girls did pass,
Bearing their jars of earth or brass;
Shrill sounded there the grey doves' wings,
The steep roof knew their murmurings,
The sparrows chirped, the brass did clash, p. 146
The water on the stones did plash,
The damsels' wind-blown raiment fair
And tinkling gold toys sounded there,
But not their voices: unto one
Who stood and watched the water run
Over her jar's lip pensively
John turned, for kind she seemed to be:
But when with soft beseeching eyes
He spake, still in no other wise
She dealt with him than had the rest;
So when with growing fear oppressed
He spake more earnestly, and she
Still answered nought, then timidly
Upon her hand his hand he laid;
Warm was it, but no heed she paid
Unto the touch, and he fell back,
Wondering what thing those folk did lack
That yet they died not: but still burned
Hope amid great fear, and he turned
Unto the palace door, wherethrough
Passed fair-clad people to and fro.
When he essayed to enter in
None stayed or heeded; he did win
Into a fair porch, set around
With images of maidens crowned
And kings all-armed; through this he gained
A pillared court, where waxed and waned
A babbling fountain, maidens fair p. 147
And slim youths saw he loitering there
As lovers loiter; but their eyes,
Listless and sad, changed in nowise
As past he brushed with hurrying feet
And glittering eyes: then did he meet
The all-armed clashing guard, and then
The long line of the serving-men
Bearing up victuals to the hall,
And, without bell or trumpet-call,
Thither folk streamed. He went with them,
And many a wrought cloak and rich hem
Brushed past him, many a jewelled sword
Clinked at the side of knight or lord,
And no word spoken yet—at last
Into the mighty hall he passed,
And thought no greatest king on earth,
E'en were it he of Micklegarth,
Or the great lord of Babylon,
So fair a place as that had won.
Now there he stood, till every place
Was filled, save midmost of the dais
The high-seat lacked a man; so then
He laughed loud mid those silent men,
Grown reckless in that kingdom cold,
And clad in rags mid silk and gold,
Barefooted in that dainty hall,
He strode up to the ivory stall,
And sat him down, and laughed once more p. 148
Unheeded, while the servers bore
Unto the guests rich meats and drink;
Nor from the victuals did he shrink,
But well his hunger satisfied
Though not long there might he abide,
For still his lovesome restlessness
Midst all upon his heart did press.
So rising ere the feast was done,
He paced the echoing hall alone,
And passed the door, and wandered now,
Unchecked by any, high and low,
And saw strange things and fair; at last
A silent maid his side brushed past,
And to a carven door did wend,
At a long cloister's nether end,
Passed in and shut it to again.
Then John stood still and strove in vain,
With a new hope and gathering fear,
And weakly drew the door anear,
And laid his hand upon the latch,
And with a sob his breath must catch
Because of thronging memories.
He opened the door now, with eyes
Cast down for fear, and therewith heard,
As heretofore, no spoken word;
But rustling as of women's gear
And gentle breathing did he hear
And the dull noise upon the ground p. 149
Of restless spindles; all around
Floated a delicate sweet scent,
As though the wind o'er blossoms went.
His breath came fast, his fevered blood
Tingled and changed, as there he stood,
And each 'gainst each now smote his knees;
E'en as a world of images
The past was grown to him; he knew
What in those days he used to do,
But knew not what it meant; and yet
Would she the past days quite forget,
And was she like these dead-alive?
None came, sore trembling did he strive
To search the strange place through, but still
His hope, fear-tangled, and the ill
That might be, bound his eyes full fast
A long while—crying out at last
E'en ere his eyes had left the ground,
As one who some lost thing has found,
He stepped forth, and with all surprise
Made nought by love, his mortal eyes,
His weary eyes, beheld indeed,
His heart's desire, his life, his need,
Still on the earth, still there for him;
And as he gazed, most weak and dim,
Seemed all the visions wherewith he
Was wont to feed his misery, p. 150
To dull the pain unsatisfied,
That still for death or presence cried.
Round the World's Love, the glorious one,
My tale says, many maidens spun,
Howso John's eyes beheld them not,
And she upon her knees had got
Some broidery fair, and whiles her hand
Moved by her half-dead will's command
Would raise it up, and whiles again,
As too much all in all grew pain,
Would let it fall adown: her face
Was altered nothing from the grace
That he remembered, save that erst
A sad smile even at the worst
Would gleam across her pity, but now
Betwixt her round chin and smooth brow
Lay bound the sorrow of the years,
Too sharp for smiles, too hard for tears:
Sometimes as some sweet memory
Pierced the dull present, wearily
She writhed her neck, and raised her head;
Sometimes her hands, as feebly led
By ghosts of her old longings, moved
As though toward some one long time loved,
And long time lost; then from her seat
Whiles she half rose as if to meet
Loved footfalls half-remembered; then
The dull pain swallowed all again, p. 151
Its child, dull patience, death-in-life,
Choked down the rising rest of strife.
Scarcely his feet might bear him o'er
The smoothness of the marble floor
Unto her feet; scarce might he raise
His wild eyes to her weary face,
Scarcely his hand had strength to touch
The open hand he loved so much;
And yet his thirsting lips love drew
Unto dear eyes that nothing knew
What closed their lids, to lips still warm,
But all forgetful of the harm
Their fruitful sweetness erst had wrought,
To feet desired, that erewhile brought
Love's grief on the sad moaning man,
Who fawned on them with lips grown wan,
And cheeks grown thin for lack of love.
How might he tell if aught could move
Her grief-chilled heart; yet love slew fear,
Lulled speech to sleep—sweet to be near;
Yea, even if all were changed, if all
Into this dumb, strange life must fall,
And all the longing and the pain
For signs of love were spent in vain;
If, in strange wise together brought,
They were apart still, and still nought
Might tell of better hope! O sweet p. 152
Beyond all words, there at her feet
To lie and watch her! By what word
Might his deep love be better heard
Than by that silence.
Nought he said
A long while, and her weary head
Hung low, and still she saw him not.
At last the heart in him waxed hot,
And he cried out:
"Time long ago,
How long, how long, I know not now,
I sinned and lost thee: scarce a hope
Was left with the dull years to cope;
Yet this my hand now touches thee,
My cheek is laid upon thy knee;
I am thy love, beloved, come,
I know not how, to thy new home!"
She moved not, but a rush of tears
Blinded his eyes, as all the years
With all their pain rose up to him;
Her head moved then, through foot and limb
A tremor ran, as the tears fell.
Upon her hands:
"O Love, scarce well,"
He sobbed, "that we should be apart,
My sorrow laid upon thy heart,
And my heart worn with thine, my love—
No word 'twixt lips and lips, to move p. 153
The double burden—found at last,
What chain is it that binds thee fast?
Was my great grief so hard to bear
That thou art grown cold? Sweet and dear
I bore thy grief yet love and live!"
He trembled, for she seemed to strive
To grasp strange thoughts that flitted round,
She clenched her delicate hands, and frowned,
And her feet moved uncertainly,
The while the maidens sitting by
Spun and spun on, nor changed at all.
Then a strange thought on him did fall,
To choke his tears back and tell o'er
The story of his longing sore,
E'en from that well-remembered day
When in the hawthorn-brake he lay.
God wot, if his hand trembled oft
As he recalled words sweet and soft,
And tender touches, all the bliss
Of clinging hand and lingering kiss!
God wot if he stayed tremblingly
As from her breast brake forth a sigh
And she fell trembling! And at last,
Amid his tale of how she passed
Away from him, and left him bare
In the rough world of hate and care,
Her fingers tightened round his own, p. 154
And a sound like a tender moan
Parted her lips; he stayed awhile,
And on his face a quivering smile
Masked the unshed tears, as he told
How in that morning drear and cold
He found her gone: and therewith she
Raised up her head, and eagerly
Gazed round, and yet looked not on him:
"No hope," he said, "however dim,
At first, sweet love, abode with me;
I know not how I lived; the sea,
The earth, and sky, that day had grown
A heavy burden all mine own;
As if mine hand all things had wrought
To find their strength come all to nought,
Their beauty perished, all made vain,
Unnoticed parts of the huge pain
That filled the world and crushed my heart.
Then first, the heavy veil to part,
Came memory of thy mouth divine,
Some image of a word of thine—
—Is it not so that thou saidst this,
That morn that parted me and bliss,
'Ah, couldst thou know, I go too soon
East of the Sun, West of the Moon?'"
With a great sigh, as one who throws
A burden off, that sweet arose, p. 155
And stood before him, trembling sore
With love and joy; ah, me! once more
Fulfilled of love their kind eyes met,
Although apart they stood as yet,
Helpless with pain of ecstasy;
Till from her lips a joyful cry,
Ringing and sweet, burst forth, and he,
Strong no more with love's misery,
Faint, changed with this new joyful love,
His wandering hands toward her did move
E'en but a little way. But round
His fluttering heart her arms she wound,
And kissed his pale cheeks red again,
And hung above his lovesome pain,
Desiring him as the spring yearns
For the young summer sun, that burns
His soft heart into fruitful death.
His parched mouth felt her odorous breath,
His weary burning head did rest
Upon the heaven of her sweet breast,
His mazed ears heard her tender speech;
His eyes, his silence did beseech
For more and more and more of love.
How this their joy fulfilled might move
The world around I know not well;
But yet this idle dream doth tell
That no more silent was the place,
That new joy lit up every face, p. 156
That joyous lovers kissed and clung,
E'en as these twain, that songs were sung
From mouth to mouth in rose-bowers,
Where, hand in hand and crowned with flowers,
Folk praised the Lover and Beloved
That such long years, such pain had proved.
But soft, they say, their joyance was
When midst them soon the twain did pass,
Hand locked in hand, heart kissing heart,
No more this side of death to part—
—No more, no more—Full soft I say
Their greetings were that happy day,
As though in pensive semblance clad;
For fear their faces over-glad
This certain thing should seem to hide,
That love can ne'er be satisfied.
O'ER Gregory's eyes the pain of morn
Flashed suddenly, and all forlorn
Of late-gained clean forgot delight,
He sat up, scowling on the bright
Broad day that lit the hurrying crowd
Of white-head waves, while shrill and loud
About him cried the gulls; but he
Lay still with eyes turned toward the sea,
And yet beholding nought at all, p. 157
Till into ill thoughts did he fall,
Of what a rude and friendless place
The world was, through what empty days
Men were pushed slowly down to death.
Then o'er the fresh morn's breezy breath
Was borne his fellows' cheery cry;
He rose up, sighing heavily,
And turned round to the steep grey bent,
Whereunder had been pitched their tent
Upon the odorous thymy grass.
And down the slope he saw them pass,
And heard their voices blithe enough:
But loathsome unto him, and rough
Must all men seem urn that morn,
Their speech a hard thing to be borne.
He stood by as they launched the boat,
And little did their labour note.
And set no hand thereto at all;
Until an awe on these did fall;
They muttered, "Ah, the Stargazer
Beholdeth strange things drawing near!"
So somewhat silently they sailed
In up the firth, till the wind failed,
Betwixt the high cliffs, and with oars
They swept midmost the rocky shores
And spake few words.
But smoother now
Was grown the worn Stargazer's brow, p. 158
And his thin lips were less close-set,
For well-nigh now did he forget
Fellows and boat and land and sea,
And, waking, seemed no less to be
East of the Sun, West of the Moon,
And when they landed at high-noon,
From all men would he go apart
In woods and meads, and deal by art
With his returning memory;
And, some things gained, and some slipped by,
His weary heart a while to soothe,
He wove all into verses smooth,
As tells the tale: that wotteth not
Hoer much within it it hath got
That his hand writ: for soothly he
Was deemed a craftsmaster to be
In those most noble days of old,
Whose words were e'en as kingly gold
To our thin brass, or drossy lead:
—Well, e'en so all the tale is said
How twain grew one and came to bliss—
Woe's me an idle dream it is!
THE autumn day, the strange and dreamy tale
Were soft as far-off bells adown a vale,
Borne to the hill-top on the fitful wind;
And like their music past, they left behind
Sad thoughts of old desires unsatisfied,
And pain and joy that long ago had died,
Yea, long been buried 'neath the strife of days,
Too hard and hapless any woe to raise
And crown it with the flowery, fleeting crown
Of that strange rest, whose seed is all unknown,
That withereth while reproachfully we say;
"Why grow'st thou unsought 'neath my hand to-day,
Whose longed-for scent through many an ill day sought,
Swift healing to my sickening soul had brought
And kept me young. Fair rest, what dost thou here?"
The wind dealt with the autumn haze, and clear
The afternoon was, though the great clouds drew
In piled-up hills across the faint-streaked blue,
And 'gainst them showed the wind-hover's dark spot,
Nor yet midst trembling peace was change forgot.
---
Next: Introduction