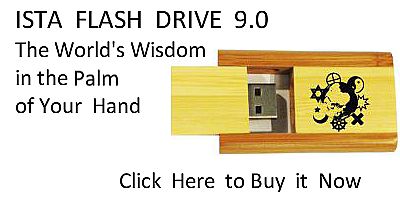 Sacred Texts
Legends & Sagas
Iceland
Index
Previous
Next
---
THE STORY OF EARL ROGNVALD
61. Cecilia (1) was the name of a sister of earl Magnus, born in wedlock. She was given away east in Norway, and that man whose name was Isaac had her to wife. Their son's name was Kol. Kol (Kali's son) sate on his farms in Agdir, as was written before, and was the wisest of all men. He did not fare into the Orkneys. Kol was a very shrewd man. Kali his son grew up there, and was the most hopeful (2) man, a middleman in growth, well set up, one of the best limbed of men, with light brown hair. He had more friends than most men, and was a more proper man, both in body and mind, than most of the other men of his time. He made this song:
"Draughts I play with open hand,
Games and feats so skilful nine;
Writing runes to me comes ready;
Books I read and smith's work furnish;
I can glide on snow-shoon swift;
Doughtily I shoot and row;
Either stands at my behest,
Sweep of harp or burst of song."
Kali was almost always with Solmund his kinsman, the son of Sigurd supple. He was (the king's) steward at Tunsberg, and had a house of his own at East Agdir. He was a chief, and had a great following. They were much of an age, those kinsmen.
62. Kali was fifteen winters old when he fared with chapmen west to England, and had good wares for traffic. They held on their course to that town which is called Grimsby. Thither came a very great crowd of men both from Norway, the Orkneys, and from Scotland, and so also from the Southern isles. There Kali met that man who went by the name of Gillikrist. (3) He asked then much about Norway, and talked most with Kali; there was a great fellowship sprung up (between them). He told Kali as a secret that his name was Harold, and that king Magnus barelegs was his father, but that his mother's stock was in the Southern isles, and some of them in Ireland. He asked Kali how he thought he would be welcomed if he came to Norway. Kali says he thought king Sigurd likely to give him a good welcome if other men did not spoil matters between them. They, Gillikrist and Kali, exchanged gifts at their parting; each promised the other his thorough friendship wherever their next meeting might be. But Gillikrist does not tell his secret to more men in that place.
63. After that Kali fared from the west on board the same ship, and they came from abroad at Agdir, and held on thence north to Bergen. Then Kali sang this song:
Weeks of grimmest walking five
We have waded through the mud;
In mid Grimsby where we were,
Was no want of mud and mire.
Now it is with merry minds,
O'er the sea-moors (4) that we let,
Beaked elk (5) across the billow,
Blithely bound to Bergen home."
But when they came to the town, they found there a great crowd of men out the land, both from the north and from the south, and many, too, from other lands, who had flitted thither much goods. Then those shipmates went into the taverns to make merry. Kali was then a great man for dress, and had many braveries with him as he was newly come from England. Then he thought much of himself, and many others thought so too, for he came of a good stock, and was a well-bred man in himself. But in that tavern where he drank he found a young man of rank whose name was John; he was the son of Peter Sark's son of Sogn. He was then one of the king's liegemen. His mother's name was Helga, a daughter of Harek of Sæter. John was a very showy man in his dress. Unna was the name of a worthy housewife who owned the house in which they drank. Then there arose a great fellowship between those two, John and Kali, and they parted with love; John fared then south (6) to Sogn, to his abode, but Kali east to Agdir, to his father. Kali was also often with Solmund his kinsman. So it went on for some half years, that Kali was in the summers on trading voyages, but at home in the winters or with his kinsman Solmund.
64. So it fell out one summer, when Kali had fared north to Drontheim, that he lay weather-bound under that island which is called Doll. (7) In the isle was a great cave, which is called Doll's cave. In the cave was great hope of treasure. The chapmen made ready, and went into the cave, and had the hardest work to make their way there. They came where water stood across the cave, and none dared to fare across the water save Kali and another man, whose name was Havard, Solmund's house-carle. They swam across the water, and had a rope between them. Kali swam first, and had in his hand a blazing torch and a tinder-box between his shoulders. (8) So they swam over the water and came to land. That place was rough and rugged, and there was a great stench, and they could scarce get the light struck. Then Kali gave out that they would go no farther, and said they should make a beacon there as a memorial. Then Kali sang a song:
"Here have I built in darksome cave
Of Doll a beacon high
To goblin grim of sternest mood,
So golden store I sought,
None knows what man of those who work
The water-skates (9) will wend his way,
His long and weary path, once more
Across this water wide."
After that they turned back and came safe and sound to their men, then they fared out of the cave; it is not told about their journey that any tidings happened that summer. They came back to Bergen, and Kali turned into the same tavern to Unna the housewife. There too he found again John Peter's son and his serving-man, whose name was Brynjulf. There were there besides many others of his men, though they are not named. It happened one evening that they John Peter's son and Kali, were gone to sleep, but many sat behind and drank. Then there was much talk, when men were well drunk; and it came about that they spoke of matching one man with another, and of who were thought to be noblest of the king's liegemen in Norway. Brynjulf stood up that John Peter's son was the best bred and best born of the younger men south of Stad; (10) but Havard Kali's companion spoke up for Solmund, and said he was no worse bred than John, and declared that the dwellers in the Bay would set much greater store by him than by John Peter's son. Out of this a great strife arose, and when the ale spoke in them, then no better heed was taken than this, that up jumped Havard and got him a cudgel and gave Brynjulf there and then such a blow on the head that he fell down at once senseless, and men ran to help him up; but Havard was packed off to see Kali, and Kali sent him south into Alvidra to a priest whose name was Richard, "and bring him," he says, "my message that I beg him to take thee in till I go home east." Kali got him a man to bear him company, and a boat, and they row away south till they come to Græning Sound. Then Havard said to his fellow-traveller: "Now we two are come beyond the bark of hounds, and we will rest ourselves here," and with that they lie down to sleep. Now we must take up our story and say that Brynjulf came to his wits, and he was carried to see John, and he tells him all that had happened, and how the man had been packed off there and then. John guessed the truth as to his doings, and made them take a rowing-cutter, and ten men got into her; Brynjulf was there to lead the men. After that they row south, and come south into Græning Sound, (11) when it was getting daylight. Then they saw that a boat lay before them on the beach, "and may be," says Brynjulf, "that these men will be able to tell us something of Havard." So they went up on land and found them; Havard and his mate were then just awake. Brynjulf fell on Havard at once with the sword, and both those companions were slain at that meeting. And now Brynjulf and his men fared back to Bergen after these tidings, and tell them to John; and after that all the townsfolk knew them. Kali took the tidings of these slayings very ill; and when men came between him and John, John says that his wish is that Kali shall alone make his award as to the wrong which he thinks he has suffered, but that should be saving the king's right and that of the next of kin to take the feud up. And Kali agreed to those terms, but still there was no love between him and John. Then Kali fared home east very soon after that; and when he and his father met, and Kali had told about those tidings and the close of his quarrel, then Kol says: "Methought thou wert showing thyself in a strange light when thou tookest any atonement before thy kinsman Solmund were by; now methinks thou has come into a strait, and canst take little part in the matter, except to ask for atonement; and so would not Solmund do if thy house-carle were slain and his shipmate." Kali says: "Thou speakest the truth, no doubt, father, when thou sayest that I have been too hasty in looking at the matter; but thou wert too far off to teach me what to do. It will often be shown too that I am not so deep-witted as thou, but still I thought this, that Solmund would be never the nearer his due though I forsook that which was offered to me; and I do not call it a disgrace either to Solmund or to thee to accept the right to fix your own terms from John for your share in the suit, if he offers it you, though I very much doubt whether there is any need for you to take up the matter. But as for myself, I call myself quite free as to Brynjulf, so long as I have come to no final utterance in the matter, and taken no money in atonement." So that father and son talked much together, and each of them drew his own way about it; (12) then they sent men to tell Solmund those tidings. After that Kol and Kali and Solmund met; Kol wished that men should be sent to John to seek for an atonement; but Solmund and Hallvard, Havard's brother, would hear of nothing but revenge, man for man; and said it was unseemly to ask a Sogn man for atonement. But for all that the plan was taken which Kol wished, with this understanding, that Kol gave his word not to withdraw from this suit before Solmund got what was due to his honour. Kol too was to have the whole management of the matter in his hands. But when the messengers came back, they say that their business was taken up slowly and unwillingly; and John refused right out to atone for that man with money who had before made himself an outlaw by his deeds. Solmund said that had gone just after his guess, that it would bring them little honour to ask John for an atonement; and now he begged Kol to give them some advice that was worth having. Kol says: "Will Hallvard run any risk to get revenge for "his brother, and may be that after all there may be little brought about." Hallvard said he would not spare himself to get revenge for his brother, even though there were risk of life in it. Kol says: "Then shalt thou fare north stealthily to Sogn to that man whose name is Uni; he dwells hard by John: he is a wise man and rather short of money, for John has long elbowed him out of his means. He is a great friend (of mine), and now rather stricken in years. To him thou shalt bring six marks weighed, which I send him that he may lay some plan how thou mayest wreak thy revenge on Brynjulf, or some other man of John's household, whom he will think not less loss (than Brynjulf.) But if this deed be fulfilled, then Uni shall send thee on to Studla (13) to Kyrping-Worm my kinsman, and his sons Ogmund and Erling, and then methinks thou art as good as come home. Bid Uni after that to sell his land, and change his abode hither to me." Now Hallvard busked him to this journey, and nothing is told of how he fared, or where his night-quarters were, before he came one day at evening to Uni's house, and did not call himself by his own name. Uni and his household asked him about the news of the day, and at night when men sat by the fires, then the guest asked much about high-born men there in Sogn and Hördaland. Uni said that none of the king's liegemen there was thought more powerful than John, both for his birth's sake, but still more for his unfairness, and asked whether they had not some keepsakes of that down south in the land. The guest he said little when he (Uni) spoke thus; and after that men dropped off from the fires one by one, so that at last they two were left behind. Then Uni began to speak, and said thus: "Is thy name Hallvard, pray?" says he. "Nay," says the guest, and again gave the name he had given in the evening. Then Uni said: "Off then is my difficulty," says he, "and yet I would have thought that if my name were Brynjulf, thine would be Hallvard; but still we two will now go to sleep." Then the guest took hold of him, and said: "No, we two will not go yet," and with that he handed him over the bag of money, and says that Kol sent him that silver, with his greeting, "and why he sends it is that thou mayest lay a plan with me that I may fulfil my revenge for my brother," and then he tells him all Kol's counsel. Uni said: "Kol were worthy of good from me, but I cannot tell how it is fated as to revenge on Brynjulf; but he is looked for hither tomorrow to fetch clothes from his sweetheart." And now Uni led him out to the horse-stable which stood before the door outside, and stowed him away there in the manger. That was before men rose, but he had lain indoors during the night. Now, when Hallvard had been a little while in the horse stable, he saw how a huge man had come up to the homestead, and calls out that the woman must be quick; she took her clothes, and carries them out. Then Hallvard thinks he knows who it must be. So he goes out. Brynjulf had laid aside his arms while he tied up the clothes which the woman brought, and as soon as ever they meet, Hallvard smites Brynjulf his death-blow, and then went back again into the horse stable, and hid himself there. While the slaying was going on the woman had gone into the house to kiss and take leave of her friends in the household; and when she came out she saw the tokens of the deed, and ran in with a great shriek, and was in such a fright that she was just about to faint away, but still she told them what had happened. Goodman Uni ran out, and said that the guest must have been a hired murderer, and sent a man at once to John to tell these tidings, and egged on men as much as he could to search for the man, and for that no man suspected him of having anything to do with the deed. Hallvard was in the horse stable till the hottest of the chase had passed off, but after that he fared by Uni's help and counsel till he came to Studla to Worm and his sons, and they got him company home east. Kol and Solmund made him welcome, and were well pleased with their share in the matter; and now these tidings are noised abroad, and men became aware of the truth. Now John is heavily displeased at this, and so that winter and the summer after pass away; and thenext winter when Yule was drawing on, John busked him from home with thirty men, and gave it out that he meant to go on a journey to see his kinsfolk up at Sæter to the house of Harek, his mother's father, and so he did, and gets there a hearty welcome. And when those kinsmen were talking together, John says that he means to go thence to East Agdir to look up Solmund. Harek tried to turn him from this, and said he had not got the worst of it, though they (John and Solmund) parted as they were. John said he would not be content that Brynjulf should be unavenged. Harek said he thought his lot would not be bettered, though they (John and Solmund) had any further dealings in the matter; but still he had with him away thence thirty men, and so they fared east with half a hundred men (14) by the upper road, and thought to come unawares upon Solmund and Kol. But when John was newly gone from home, Uni bestirred himself and fared south to Studla to see Worm, and that father and son got him company south to Kol, and he came there at Yule, and told them he thought that John was on his way to attack them. Kol sends out spies at once on all the ways about him, by which he looked that John might come, and he fared to find Solmund; and those kinsmen sat with a great company. News came to them about John's journey, and they fared against him; their meeting was in a wood; they fell at once to battle; Kol and his men were far more in number, and had the victory. But John lost many men and fled himself into the woods. He got a wound in his leg, and that healed so ill that he was halt ever after, and was called limp-leg John. He came home north in Lent, and his journey was thought most shameful. So now this winter wore away. But the summer after John made them slay two of Kol's kinsmen, Gunnar and Aslak. A little after king Sigurd came to the town, (15) and this difficulty was brought before him. After that the king sent word to both sides, and summoned them to him. Then they came to the king, with their kinsfolk and friends; then an atonement was sought, and the end of it was that the king's doom should pass upon all their quarrels, and either side plighted their troth to the other. King Sigurd made a settlement between them with the advice of the best men. It was so fixed in that settlement that John Peter's son should take Ingirid Kol's daughter to wife, and then friendship would spring up with those ties, while the manslaughters (of Havard and Brynjulf) were to be set off one against the other. The attack on Kol and John's wound were set off against the loss of men away there east, but the wounds on either side were matched together and set off, and those that were odd were atoned for in money. Each side too was to yield help to the other both at home and abroad. It followed also on this settlement that king Sigurd gave Kali Kol's son half the Orkneys with earl Paul Hacon's son, and the title of earl too. He also gave him the name of earl Rognvald Brusi's son, because his mother Gunnhilda said that he had been the most proper man of all the Orkney earls, and thought the name would bring good luck. This share of the Orkneys Saint Magnus had owned, Rognvald-Kali's mother's brother. After this atonement they parted with great love-tokens; they who had erewhile been foes.
65. That winter after king Sigurd sat in Oslo, (16) but about the spring in Lent he took a sickness, and breathed his last one night after Lady-day. His son Magnus was then in the town there, and held a Thing at once, and was taken to be king over all the land according to the oath which men had sworn to king Sigurd. Then he took the king's treasures into his power. Harold Gilli was then at Tunsberg, (17) when he heard of king Sigurd's death, then he held meetings with his friends. Then he sent for Rognvald and his kindred, for he had always been his friend (18) since they met in England. That father and son too had most hand in Harold's clearing himself by ordeal before king Sigurd, with the help of other liegemen, Ingimar Sweyn's son and Thiostolf Ali's son. The counsel of Harold and his friends was to hold the Hauga-Thing there in Tunsberg. There Harold was taken to be king over half the land. Then those were called force-oaths (19) by which he had sworn away his fathers inheritance out of his hands before they would let him take the ordeal. Then men flocked to him and became hand-bound to him, and he gathered a very great company. Then words passed between those kinsmen. And it was so that seven nights passed ere a settlement was brought about on these terms, that each of them should have half the land against the other; but king Magnus had (beside) king Sigurd's longship and his table furniture and all his treasures, and yet he still was not content with his share. He fastened feuds on all Harold's friends. King Magnus too would not let that gift hold good by which king Sigurd gave the Orkneys and the earldom to Rognvald, because he clung very fast to Harold's cause in all their quarrels, and would never leave his cause till all their quarrels were brought to an end. They, Magnus and Harold, were three winters kings over Norway, so that their settlement might be said to hold good, but the fourth summer they fought at Fyrileif; (20) then king Magnus had near sixty hundred men, but Harold had fifteen hundred. These chiefs were with Harold: Kristred his brother, earl Rognvald, Ingimar of Ask, Thiostolf Ali's son, and Solmund. King Magnus got the victory, but king Harold fled. There fell Kristred and Ingimar. He (Ingimar) chanted this song: ---
"Friends befooled me
To Fyrileif field,
Aye was I unwilling
For onslaught of war;
Me bit bolts bitter
From crossbow sped,
Ne'er again shall I
To Ask (21) go back."
King Harold fled east to the Bay to his ships, and fared south to Denmark to find king Eric the ever-memorable. He gave him Halland as a lordship and eight longships without tackle. Thiostolf Ali's son sold his lands for ships and arms, and went to seek king Harold south in Denmark that autumn. King Harold came towards Yule to Bergen, and lay over Yule-tide in Floru-voe. (22) But after Yule they run up to the town, and there was but a little struggle; king Magnus was taken captive on board his ship and maimed, but king Harold took all the land under his sway. But the next spring after king Harold renewed the gift to Rognvald about the isles, and the title of earl as well.
66. Kol gave this advice to send men to the Orkneys at once after this, and (Rognvald) begged earl Paul that he would give up half the isles as king Harold had given them to him; then friendship and thorough kinship should spring up between them. But if earl Paul refused these things, then these very same men should fare to find Frakok and Oliver the unruly, and offer them half the lands with earl Rognvald, if they would seek to get it from earl Paul with a host. But when these men came to the Orkneys and saw earl Paul, and brought forward their errand there, then earl Paul answers: "I understand this claim, how it is made with mickle cunning and forethought; they have betaken themselves to the kings of Norway to get the realm away from under me. Now I will not reward that faithlessness by giving up my realm to those who come no nearer to me than Rognvald, and by refusing it to my brother's son and my sister's son. There is no need here of long words, for I will guard the Orkneys by the strength of my friends and kinsfolk while God grants me life to do so." Then the messengers saw how their errand was likely to turn out there. So they fared away, and went south over the Pentland firth to Caithness, and so into Sutherland to find Frakok, and tell their errand there, how earl Rognvald and Kol offer Oliver and Frakok half the Orkneys if they will win them back from earl Paul. Frakok speaks thus: "True it is that Kol is a very wise man, and wisely has it been seen to in this plan to look hither for strength, because we kinsfolk have great strength, and many men bound to us by ties. I have now given away Margaret Hacon's daughter to earl Moddan of Athole, who is noblest of all the Scottish-chiefs by birth. Melmari his father was brother of Malcolm the Scot-king, father of David, who is now the Scot-king. We have also," she said, "many true claims to the Orkneys, but we are ourselves something of schemers, and we are said to be rather deep-witted, so that this strife does not come upon us unawares; but still it seems good to me to join fellowship with that father and son for many things' sake. Ye shall say these words to Kol and Rognvald that we two, Oliver and I, will come to the Orkneys next summer at midsummer with a host to fall on earl Paul; let Rognvald and his men come thither then to meet us, and let us then fight it out with earl Paul; but this winter I will draw strength to me out of Scotland and the Southern isles from my kinsfolk and friends and connexions." Now the messengers fare back east to Norway, and tell that father and son how they had sped.
67. That winter after this earl Rognvald busked him to fare west, and these chiefs with him, Solmund and John; they fared in the course of the summer after, and had picked men, though not many; (and) five or six ships. They come off Shetland at midsummer and heard nothing of Frakok. Then high and foul winds arose, and they laid their ships up in Alasound, (23) but fared about to feasts and free-quarters over the land and the freemen made them good cheer. But of Frakok it must be told that she fares in the spring out to the Southern isles, and she and Oliver gather force thence to themselves in men and ships; they got twelve ships, and all of them small and rather thinly manned. And near midsummer they held on for the Orkneys, and mean to meet earl Rognvald, as was said; they were slow in getting a wind. There Oliver the unruly was leader of that host, and the earldom in the Orkneys was meant for him if they could get it. Frakok was there in the fleet too, and many of her kith and kin.
68. Earl Paul was then at Westness in Rowsay at a feast with Sigurd, when he heard that earl Rognvald was come to Shetland; then too was heard how a host was gathering together in the Southern isles to attack them. Then the earl sent word to Kugi in Westray, and to Thorkell flayer, they were wise men; and many other chieftains he summoned to him. At this meeting the earl asked counsel of his friends, but they did not all look on the matter in one way; some wished to share the realm with one or other (of the foe), and not to have both against them, but some advised that the earl should fare over to the Ness to his friends, and see what force he could get there. Earl Paul answers: "I will not now offer my realm to those to whom I refused it then right out when they sought it by fair means; methinks too it is unchieftainlike to fly my land without one trial of strength; I will take that counsel to send men tonight round all the isles to gather force, and let us fare against Rognvald and his men as soon as we can, and let our quarrel come to the sword'' point ere the South-islanders come."" This plan was taken which the earl spoke of. That man was then with earl Paul, whose name was Sweyn breastrope; he was one of the earl's bodyguard, and well honoured of him; he was ever on viking voyages in the summer, but the winters he spent with earl Paul. Sweyn was a tall, strong man, swarthy and rather unlucky-looking; he was very fond of the old faith, and had all his life lain out at night (to follow his black arts). He was one of the earl's forecastle men. These chiefs came at once that night to earl Paul; Eyvind Melbrigdi's son; he had a longship fully manned. Olaf Hrolf's son of Gairsay had another, Thorkell flayer a third, Sigurd the master of the house there a fourth, the fifth the earl had himself. With these five ships they hold on to Hrossey, and come there on the evening of the fifth day of the week (Thursday evening) at sundown; then force flocked to them during the night, but they got no more ships. They meant the day after to sail to Shetland against Rognvald and his men. But next morning, when it had got light, and the sun was just up, those men came to the earl, who said they had seen longships fairing from the south on the Pentland firth; they said they could not tell whether there were ten or twelve of them. The earl and his men made up their minds that there must be coming Frakok's host. Then the earl bade them to get ready to row against them as hard and as fast as they could. Then they, Olaf and Sigurd begged him to take time about it, and said men would come into them every hour. And lo! as they rowed east from Tankarness, longships come sailing against them from the east round the Mull, and they were twelve in all. Then the earl and his men lashed their ships together. Then came to him Erling, the master of Tankarness, and his sons, and offered him his help. By that time they were so thronged on board their ships that they thought they could find room for no more men. Then the earl bade Erling to bring down stones for them while they were in no risk of attack. And when they had made all clear for fight, Oliver and his side came up, and gave them an onslaught by rowing at once, and they had far more men, but smaller ships. Oliver had a great ship, and he laid that against the earl's ship. There was then the hardest fight. Olaf Hrolf's son, laid his ship against the smaller ships of Oliver, and there was a great difference in the height of the sides, and in a short while he cleared the decks of three ships. Oliver made such a hard onslaught on the earl's ship, that all the forecastle men gave way and fled aft of the mast. Then Oliver egged on his men to board, and goes himself the first man up. Sweyn breastrope was the foremost of all the earl's men, and fought most stoutly. Earl Paul sees now that Oliver was come up on board his ship, and eggs on his men fast; he leaps down himself from the poop, and springs forward in the ship, and when Oliver saw that, he snatched up a boat-hook, and hurled it at the earl, and it fell upon his shield, and down he fell at once on the planks. Then there was a great shout. And at that moment Sweyn breastrope snatched up a great stone and hurled it at Oliver, and hit him full in the breast; the blow was so great that he tumbled at once overboard, and sank in the sea. His men got hold of him, and then he was drawn up into his ship, and he lay there senseless, and men knew not whether he were dead or alive. Then some ran and hewed the lashings asunder, and were for flying, and then all Oliver's men were driven down from the earl's ship. Then they took to flying. Just then Oliver came to himself, and bade them not to fly; but then no one made as though he knew what he said: The earl chased the flying ships east of Hrossey, and so farther east of Hrossey and Rognvaldsey, and so into the Pentland firth; then they drew away from one another. Then the earl turns back, and where they had fought five ships of Oliver's fleet lay empty and unmanned. The earl took them for his own, and manned them with his followers. The fight took place on the Fastday (Friday), but that night the earl made them put their ships into trim. Then many men gathered to him, and two longships. Next morning he had twelve ships, and all in good trim and well manned. Saturday he sailed to Shetland, and came by night into Alasound unawares to those who watched earl Rognvald's ships; then earl Paul made them slay the men, but took the ships and the goods to himself. But next morning news came to Rognvald and his men; they rushed together and had a great gathering of the freemen; after that they fared down to the strand, and then egg on Paul and his men to come on shore and fight with them. But earl Paul put no trust in the Shetlanders, and therefore would not go on land, but offered that they should get them ships and fight it out on shipboard. But Rognvald and his men saw that they could get no ships in which they could fight on fair terms. And so they parted as things stood. Earl Paul and his men fared back to the Orkneys, but earl Rognvald and his men were in Shetland all that summer, but at autumn they got carried in ships to Norway by divers chapmen, and their voyage was thought rather shameful. But when earl Rognvald came home, and he and his father met, Kol asks whether Rognvald was ill content with his lot. He says he thinks very little had come of his errand, and that little rather unworthily. Kol says: "I do not think so though; methinks the errand has been good, and that much has been done if the Shetlanders are your friends, and that it is better to have gone than not to have gone." Rognvald says: "If thou praisest this voyage, then it must either be that thou must care less about our lot than I thought, or thou must see something in our voyage which we have not yet thought of seeing. I should be very glad now that thou shouldest lay down a plan for us and be thyself on the voyage with us." Kol says: "Both of these things now shall not be done; say all your work is easy, but come one self's never near the spot. I shall be very glad to use my counsel so as not to swerve from your honour." Rognvald answers: "We will willingly follow the advice thou givest." Kol says: "My first advice is that thou sendest word to king Harold and other of thy friends that they get thee force and ships for a western voyage early in the spring, but we will draw to us all the strength we can get this winter, and let us so lay our plans this second time that one of two things may be, either that we get the Orkneys, or else lay our bones there." Rognvald answers: "The thought dwells in my mind not to fare on many more such voyages as this which we have now fared; and such, I ween, is the thought of most of those who lately fared with us."
69. Earl Paul fared to the Orkneys after that he had taken the ships of earl Rognvald and his men; he had then to boast over a great victory. Then he had a great feast and bade to him his chieftains. There then was taken that counsel to pile up (24) a beacon in the Fair Isle; fire was to be put to it if a host were seen sailing from Shetland. Then there was another on Rinansey (North Ronaldsay), and so on in more of the isles, so that it might be seen all over the isles if war were coming on them. Then too men were set to call out men round all the islands; Thorstein Havard's son, Gunni's son, was to have Rinansey, but his brother Magnus was to have Sanday, Kugi (was to be on the watch) round Westray, Sigurd of Westness on Rowsay, Olaf Hrolf's son fared to Duncansby in Caithness, and had the wardship there. His son Waltheof dwelt then in Stronsay. Then earl Paul granted gifts to his friends, and all promised him their thorough friendship. He kept many men about him that autumn, until he learned that Rognvald and his men were away from Shetland. Then no tidings happened in the islands, and so it went on up to Yule. Earl Paul had a great Yule-feast, and made ready for it at that homestead of his which is called Orfir; he bade thither many noble men. Thither was bidden Waltheof Olaf's son out of Stronsay. (25) They set off ten of them in a ten-oared boat, and they were all lost in the West-firth the day before Yule, and that was thought great tidings, for Waltheof one of the best-bred of men. His father Olaf had a great train of followers in Caithness; there were his sons Sweyn and Gunni, and the sons of Grim of Swanay, Asbjorn and Margad, but Asleif the mistress of the house and her son Gunni had gone to a feast at a friend's house no long way off. These tidings happened at Duncansby three nights before Yule that Sweyn Olaf's son had rowed out to fish, and those brothers Asbjorn and Margad with him. They always went about with him, and were the briskest and bravest of men. But in the night after they had gone away came Oliver the unruly to Duncansby with that train which had followed him on his viking voyage that summer, and seized the house over Olaf's head and set fire to it at once, and burned him inside it and six men with him, but allowed the others in the house to go out. They took there all the chattels and goods, and went away after they had done that deed. Sweyn, who was afterwards called Asleif's son, came home before the first day of Yule, and fared at once north on the Pentland firth; he came about midnight to Swanay to the house of Grim, the father of Asbjorn and his brother. Grim got into a ship with them, and they put Sweyn across to Knarstead on Scapa-neck. Arnkell was the name of the man who kept house there, and his sons' names were Hanef and Sigurd. Grim and his sons turned back thence, and Sweyn gave Grim a gold finger-ring. Hanef and his brother Sigurd brought Sweyn to Orfir; there he had a hearty welcome; men guided him to Eyvind Melbrigdi's son, Sweyn's kinsman. Eyvind led Sweyn before earl Paul, and the earl greeted Sweyn well and asked him what news, but Sweyn tells the death of his father, with all that had happened. The earl was ill pleased at that, and said that he had suffered a great loss; he asked Sweyn to be with him, and said that he would do him great honour. Sweyn thanks the earl kindly for his bidding, and said he would willingly accept it.
70. After that men went to even-song. There was a great homestead there, and it stood on the side of a slope, and there was a steep hill at the back of the house, and when one came on to the brow of the hill, Orrida-firth lay down below. In it lies Damsay. There was a castle in the island, and that man guarded it whose name was Blann, a son of Thorstein of Flidruness. There in Orfir was a great drinking hall, and there was a door at the east gable from the south in the side wall, and a noble church stood before the hall door, and one went down steps from the hall into the church. But as one went into the hall, there was on the left hand a great flat stone, and further on inside ale-casks, both many and great, but when one passed through the doorway there was a small room facing one. (26) When men were come from even-song, they were ranged in seats. The earl made Sweyn Asleif's son sit next to him on the inside, but on the outside of the earl Sweyn breastrope sat next him, and then John the kinsman of Sweyn breastrope. When the board was cleared those men came who told of the drowning of Waltheof Olaf's son; and the earl thought that great news. Then the earl bade that no one should tease Sweyn Asleif's son while Yule lasted, and said that even then he would have enough to think on. And at even, when men had drunk, the earl and most men with him went to sleep. But Sweyn breastrope went out, and sat out all night, in heathen rites, as was his wont. And during the night men rose and went to church and heard prayers, and after high mass men sat down at the board. Eyvind Melbrigdi's son had most of the management of the feast with the earl, and did not sit down himself. The waiting-men and torch-bearers stood before the earl's table, but Eyvind poured out the drink into the cup of each of those namesakes. Then Sweyn breastrope thought that Eyvind filled his cup higher, and would not touch it before Sweyn Asleif's son had drunk off his cup, and said Sweyn (Asleif's son) drank unfairly. There had long been no love lost between Sweyn breastrope and Olaf Hrolf's son, and so too between those namesakes since Swein Asleif's son grew up to be a man. And when drinking had gone on a while, then they went to Nones. But when men came in again, then healths and memories were solemnly spoken of, and horns were drained. Then Sweyn breastrope would change horns with his namesake, and said he thought it was a little one. Then Eyvind thrust a great horn into Sweyn Asleif's son's hand, and he offered that to his namesake. Then Sweyn breastrope got wrath, and said to himself between his lips, so that some men, and the earl among the rest, heard him: "Sweyn will be Sweyn's death, and Sweyn shall be Sweyn's death." This was hushed up at once, and now the drinking went on up to even-song. And when the earl went out, then Sweyn Asleif's son went before him, but Sweyn breastrope sat behind and drank. But when they came out into the ale-room, Eyvind came after them, and led Sweyn aside to talk. "Heardest thou," he asked, "what thy namesake said when thou hadst offered him the horn?" "No," he said. Then Eyvind repeated the words, and said that the fiend must have put those words into his mouth during the night. "He must mean thee death, but thou shalt be beforehand with him in the deed, and slay him."" Eyvind put an axe into his hand, and bade him stand by the flat stone in the shade, and told him to give Sweyn the blow in front if John went before him, but if John went behind, then he bade Sweyn to deal his namesake the blow behind. The earl went to church, and no one gave heed to Eyvind and Sweyn. But Sweyn breastrope and John went out a little later than the earl. Sweyn breastrope had a sword in his hand, for he always bore his sword, though others were weaponless, and John went first. It was light up to the doorway, but the weather was thick. And when Sweyn breastrope came to the doorway, Sweyn Asleif's son smote him in front on the forehead, and he stumbled forward at the blow, but did not fall. And when he stood straight again, then he saw a man standing at the door, and thought it must be he that had wounded him. Then he drew his sword, and dealt him a blow with it on the head, and clave him down to the shoulders; but it was his kinsman John on whom the blow fell, and there they both fell down. Then Eyvind came up and led Sweyn Asleif's son into that room which was over against the doorway, and he was there drawn out at a window-slit. (27) There Magnus Eyvind's son has a horse ready saddled, and guided him away at the back of the homestead, and so to Orrida-firth. Then they took ship, and Magnus carried Sweyn to Damsay, and brought him to the castle; but Blann carried him next morning north to Egil's isle to meet bishop William. The bishop was then at prayers when they came thither. And after mass Sweyn was brought by stealth to the bishop, and Sweyn tells him the tidings, the death of his father Olaf and of Waltheof, and the slaying of Sweyn and John, and called on the bishop to shelter him. The bishop thanked him for the slaying of Sweyn breastrope, and said that had been a cleansing of the land. The bishop let Sweyn stay there till Yule was over; but after that he sent him into the Southern isles to Tyree, to that man whose name was Holdbodi, and who was Hundi's son; he was a great chief there, and gave Sweyn a very hearty welcome. He stayed there that winter, and was thought of much worth by all the people.
1. This passage from "Cecilia" to "Kol" is an addition of the Danish Translation, M.O. reads, "Kali was the name of a man, Kol's son, Kali's son, Seabear's son. Kali was a son of Gunnhilda, daughter of earl Erlend, the son of Thorfinn, the Orkney earl, who (Kali) after a time was called Rognvald."
2. hopeful; that is, "of the greatest promise," as in the English expression "young hopeful."
3. Gillikristi; i.e., "the servant of Christ," one of a series of Celtic names which came in with the conversion of the heathen, and which still remains in the surname Gilchrist, Gillespie, "the bishop's servant," is another; Gillicallum, "St. Columba's servant," another; Gilpatrick, "St. Patrick's servant," another. Of the same character are Melbride (Melbrigði), Malise, Malcolm, and Melmari, which mean respectively St. Bride's, Jesus', St. Columba's and the Virgin Mary's servant; Mail or Maoile, like Gilli or Giolla, being Celtic for servant. Comp. an excellent essay by Munch, on the Runic Inscriptions in the Isle of Man, in the Mémoires de la Soc. Roy. des Antiquaires du Nord. Copenh. 1845-49.
4. sea-moors; the waste surface of the sea.
5. beaked elk; the ship.
6. So the MS., it should be "north."
7. This island was also called Sandey, Fornm. S. xii. 344. It belongs to the province of South Mæren, near Drontheim. The cave is still to be seen on its western shore. Comp. Munch. N.H. iii. 688.
8. shoulders; That is, the materials for striking a light were fastened at the nape of his neck and remained dry.
9. water-skates; ships, i.e., what sailor will ever again, &c.
10. Stad; Stað or Staðir, the westernmost headland in Norway, away from which the coast trends north and south. The expression answers to our "south of the Tweed," or "in the south country."
11. The sound near the island of Græning, now Gröningen, north of Mostr, in South Hördaland.
12. Fl. "each thought his own way about it."
13. Now Stöle in South Hördaland.
14. That is with sixty, half the long hundred of 120. Thirty of his own people and thirty of Harek's.
15. That is to the town of Bergen.
16. Oslo; Now Christiania, a town of much importance in ancient times.
17. Tunsberg; Now Tönsberg, a great mart in ancient times on the western shore of "the Bay." By "the Bay" was meant the great Gulf in the south of Norway, the entrance to which is the Skaw, and at the bottom of which lies the Christiania firth. The district round the Gulf was also called "the Bay," and the inhabitants were called "Bay-dwellers."
18. The Danish Translation reads he sent messengers after Kali, who at that time was called Rognvald, and his father Kol, for Rognvald had always been his friend.
19. As we should say oaths taken under duress, and therefore not binding.
20. Fyrileif; A place on the east side of "the Bay," in the Norwegian province, called of old Ránríki, but to which the Swedish Båhuslen now answers.
21. Now Asköe, an island off the town of Bergen.
22. A creek, or "voe," near Bergen.
23. Alasound; Yell Sound.
24. The Danish Translation paraphrases the passage: "Then that counsel was taken that they should bring together heath, wood, and tar on the highest hills in the Fair Isle, and make out of them a pile or heap of wood; that they called a beacon."
25. So the Danish Translation. Fl. reads "Stroma" (badly).
26. The Danish Translation reads, "A great slab or flat stone; between it and the hall (stoffven) were many and great ale-casks; but just opposite the door as one went in was another little room."
27. Literally "bladder-window," a narrow window covered with bladder to supply the place of glass. Comp. Sturl. S. i. 168. The Run. Lex s.v. ljóri reads, "he was drawn up through the louvre."
71. A little while after those manslayings had taken place in Orfir men ran up from the church, and Sweyn was borne inside the house, for he had not yet drawn his last breath, though he had lost his senses. He died in the course of the night. Then the earl made every man take his seat, and wanted to be sure who it was that had caused the slayings; and then Sweyn Asleif's son was missing. Then men thought it clear that Sweyn had slain them. Then Eyvind came up and said: "Any man can see that Sweyn breastrope must have given John his death." The earl said that no man should blow a hair off Sweyn's (1) head, and says he would not have done this without a cause. "But if he takes himself off from meeting me," says he, "then he will be doing himself an ill turn by that." (2) Men thought it most likely that Sweyn would have gone to Paplay to Hacon churl, brother of earl Magnus the saint; he was a great chief, mild and gentle. The earl heard no news of Sweyn that winter, and made them make him an outlaw. When the spring began the earl fared far and near about the north isles to get in his rents. He made great friends with the great men, and gave away almost with both hands. The earl came into Stronsay, and gave Thorkell flayer that farm which Waltheof Olaf's son had owned, for the sake of knowing where Sweyn had settled down. Thorkell spoke and said: "It does not turn out now as the saying goes, 'Many are a king's ears.' But though thou beest earl, still it seems to me wonderful that though hast heard no tidings of Sweyn, for I knew at once that bishop William sent him to the Southern isles to Holdbodi Hundi's son, and there he has been this winter." The earl said: "What shall I do to the bishop who has dared to do this?" Thorkell answers: "No blame must be given to the bishop for this in the face of what now lies at the door; thou wilt need all thy friends if Rognvald and his men come from the east." The earl says, "that what he says is true." Earl Paul fared thence to Rinansey (North Ronaldsay), and accepted feast at mistress Ragna's house and Thorstein's her son. Ragna was a wise woman. They had another farm in Papay. (3) The earl sat there three nights, for he could not get a wind to Kugi's house in Westray. They, Ragna and the earl, talked much, and she says to the earl that he had little loss in Sweyn breastrope, even though he was a great warrior. "Thou gottest from him many feuds; it were my counsel, in the face of that trouble which stares you in the face, that ye make you as many friends as you can, and not be fault-finding. I would too that ye laid no blame on bishop William or the other kinsmen of Sweyn Asleif's son; but I would rather that thou wouldest forgive the bishop thy wrath, and this besides, that thou wouldest let word be sent to the Southern isles for Sweyn, and forgive him thy wrath too, and give him back his estates on condition that he will be to thee such a man as his father was. It has always been the custom of the noblest men to do much for the sake of their friends, and so to gather to themselves force and friendship." The earl answers: "Thou art a wise wife, Ragna, but still thou has not yet gotten the title of earl in the Orkneys; thou shalt not rule the land here. A pretty thing indeed that I should give Sweyn goods for an atonement, and think that I should win victory for my side in that way!" He gets wrath about this, and said: "God settle matters between my kinsman earl Rognvald and me, and let things so go as each has deserved by his deeds. If I have misdone towards him, then it is time that I should atone for it; but if so be his aim is to get my realm, then methinks that man my best friend who aids me, that I may be able to hold my realm. Rognvald I have never yet seen; and this is why, so far as my knowledge goes, I have all the less done him any wrong, because whatever our kinsfolk may have caused to be done, men know well enough that I had no share in those things." Many answered that it was quite unpardonabl for any one to try and strive with him for the realm, but no one spoke against him. When the spring began to wear away, earl Paul made them pile up the beacons in the Fair Isle and Rinansey, and in almost all the isles, so that each might be seen from the other. There was a man named Dagfinn Hlodver's son, who kept house on the Fair Isle, a brisk stirring man; he was to watch that beacon and set fire to it if a host were seen faring from Shetland.
Earl Rognvald sat that winter at home in Agdir on the farms of that father and son, and sent word to his friends and kinsfolk; but some he went to see, and begged that they would aid him in his voyage west both in men and ships, and most of them turned a willing ear to his wants. But about February Kol sent two ships of burden out of the land, one west to England to buy stores and weapons, but in the other Solmund sailed south to Denmark to buy there what Kol bade him, for he has now all the business of fitting them out in his hands. It was so meant that these ships of burden should come back to Norway at Easter, but they mean to set sail on the voyage after Easter week. So it was done, and they held on from the east after Easter week. Each of that pair, father and son, had his own long-ship, but Solmund had the third. Kol and his son had besides a ship of burden laden with stores. But when they came to Bergen, they found king Harold there; he gave Rognvald a long-ship fully trimmed and manned. John limp-leg had also a long-ship. The sixth Aslak, son of Erlend of Hern had; he was a daughter's son of Steigar-Thorir. He too had a ship of burden laden with stores. They had six large ships, five cutters, and three ships of burden. When they lay waiting for a wind at Hern, a ship ran in from the west, and they heard news from the Orkneys and Shetland, and what preparations earl Paul was taking, if earl Rognvald came thither west with a host that summer.
72. Earl Rognvald let them blow the trumpets to call together a house-Thing (4) while they lay in Hern, (5) and spoke then of earl Paul's preparations, and how great feud the Orkneyingers showed towards him when they meant to keep him from the inheritance of his kinsfolk, after the kings of Norway had given it to him as the rightful heir. And so he makes them a long and clever speech, --- I meant, he said, "so to go to the Orkneys as either to get them or else die." Men gave him great praise for his speech, and promised him trustier following. Then Kol stood up and said: "We have heard from the Orkneys how all men there will rise up against you, and keep you from your realm, siding with earl Paul; and be sure, kinsman, that they will be slow to lay down that feud which they have taken up against you. Now, it is my counsel to look for trust thither where there is enough of it and to spare, that he may give you your realm who owns it by right; but that is the saint earl Magnus, your mother's brother. My wish is that though vowest to him, if he will grant thee the inheritance of thy kindred and make thee his heir, that thou wilt let a stone minster be built in the Orkneys at Kirkwall if thou canst get that realm, so that there shall not be another as splendid in that land, and let it be hallowed in the name of Saint Magnus the earl thy kinsman, and that thou wilt lay out money, so that the church may grow and thrive, and that thither may come his halidom, together with the bishop's seat." This all thought good advice. And that vow was fast made. After that they put to sea, and they got a fair wind, and made Shetland, and each were glad at meeting the others. The Shetlanders were able to tell them many tidings from the Orkneys, and so they stayed there some time.
73. It chanced once that Kol asks Uni, for he was then there, and had changed his abode to that of Kol and his son, after he had taken part in the plot against Brynjulf. Then Kol asks: "Whether of the twain wilt thou, Uni, give counsel how the beacon in the Fair Isle may be set on fire for naught, or undertake that work that another beacon may not be lighted. I speak to thee about this because I know that thou art wiser than most of the others who are now here, though we have here many men of worth." Uni answers: "I am no man for advice, but still less would I make a rush to war by my plans. I will therefore rather choose what shall be done last, because I mean to take the doing of it all on myself." (6) And a little after, one day when the weather was fair, Kol made them fit out many small ships, and turned his course towards the Orkneys. There were no chiefs on board the ships but Kol. And when they come so far that they think their fleet might be seen from the Fair Isle, then Kol made them hoist the sails on all the ships, and set men to back water with the oars, so that the ships might move as slowly as possible, though the wind was right aft; and he made them set the sails no higher than half-mast, and so hoist them higher and higher up as they had gone further on. Kol says that then their fleet would be seen from the Fair Isle, "[and it would seem] as though the ships were coming near to the isle. (7) May be then that they will set fire to the beacon, and there will be a rush to arms all over the islands." Then Dagfinn of the Fair Isle saw the ships sailing and he set fire to the beacon at once, but fared himself to the earl and told him the news. And as soon as ever the beacon was seen on the Fair Isle, then Thorstein Ragna's son made them kindle the beacon on Rinansey. And after that all the others were lit one after the other over all the isles. But all the freemen fared to meet the earl, and that was the greatest war-gathering. But when Kol saw that the beacon was a-blaze, he bade his men fare back; and said it might so happen that this would be a cause of quarrel to some of them; Kol fares back to Shetland after he had done thus much, and says that now Uni shall betake himself to his plans. Uni calls three Shetlanders to go along with him; they take a six-oared boat and a few stores beside and fishing-tackle. They fared to the Fair Isle, and Uni said he was a Norseman, but gives out that he had wedded in Shetland and had sons there; he says too he had been robbed by earl Rognvald's men, and speaks the hardest things of them. He takes up his abode in a house there, and his sons row out to fish; but he stays at home to watch their stores and catch. He gets to speaking with and to knowing those men who take the lead there, and they are well pleased with him.
74. After that Dagfinn had set fire to the beacon, he set off to find earl Paul, as was before said, and thither came all the earl's chieftains. Then they took to asking every one about the doings of earl Rognvald and his men; and men thought it wonderful when they showed themselves nowhere. But still they kept the force together three days. Then the freemen began to take it ill, and say that it was great folly to burn the beacons, though fishermen were seen sailing in their boats. Then blame was laid on Thorstein Ragna's son that he had done a bad thing when he kindled the beacon on Rinansey. Thorstein answers, and says he could do nothing else than fire the beacon, when he saw the blaze on the Fair Isle, and said this had been all Dagfinn's doing. Dagfinn answers: "Men far more often get ill from thee than though art able to say the same of me." Thorstein bade him hold his tongue, and sprang up to him with an axe, and smote him there and then his death-blow. Then men sprang to arms and a battle arose. This was in Hrossey, a little way from Kirkwall. Sigurd of Westness and his sons Hacon pike and Brynjulf aided Hlodver Dagfinn'' father, but his own kin helped Thorstein. Then this was told the earl, and he came up, but it was long ere he could get them parted. Then Kugi of Westray speaks a long speech, and says thus: "Do not do the earl this shame, that ye fall to blows among yourselves, for ye will need all your men within a little time. Let us take heed then that we be not unhandy or quarrelsome. But as for this, it must have come about by the will and plan of our foes, and it must have been a trick of theirs to waste the beacons thus. But now they may be looked for to come every day, and so let us take counsel and make our plans. No ill-will could have driven Dagfinn to do as he did, but he was a little more hasty than he ought to have been." This guess of Kugi was the very truth, and so he went on with many wise words. So it came about that each side was willing that the earl should settle the matter; but still it was thought best to break up the gathering, and men went home. But that man was set to watch the beacon in the Fair Isle whose name was Eric. And when Uni had been a little while in the Fair Isle, he came to Eric and said: "Wilt thou that I watch the beacon? since I do naught else, and I may well sit and spend all my time on it." Eric accepted that. But as soon as ever no men were near to the spot, Uni threw water on the beacon, and made it so wet that fire had no hold of it anywhere.
75. Earl Rognvald and his men agreed that they would wait until the spring tides and east wind set in together, for then it is scarcely possible to pass between Westray and Hrossey, but with an east wind one may sail from Shetland to Westray. And so earl Rognvald and his men profited by this, and came on Friday evening to Westray into Hofn, to the house of Helgi, who lived there. No signs were then given by the beacons, for when the sails were seen from the Fair Isle, Eric busked him to go to earl, and sent men to Uni to bid him fire the beacon, but when that man came thither, Uni was off and away. And when that man wanted to fire the beacon, then it was so wet that the fire would not catch it. And when Eric hears this, he thinks he sees how things have gone. After that he fares to find earl Paul, and tells him. But when earl Rognvald was come into Westray, all the island blades gathered together, and they, Kugi and Helgi, take counsel for them. The first thing was to seek for peace from the earl. And the end of this business was that the Westrayingers come under earl Rognvald's power, and swear oaths to him.
76. On the Sunday after earl Rognvald heard mass there in the thorpe, and they were standing outside by the church. Then they saw how sixteen men walked without weapons and bald. Them they thought wonderously boun. The earl's men talked together, and asked who these men might be. Then the earl sang a song:
"Sixteen have I seen at once---
Topknots fell about their brows,
Shield or weapon bore they none, ---
Women all together walk;
We bore witness now to this,
That here west are far the most
Shaveling maidens in this isle,
In the main it lies in tempests."
When the Sunday was over earl Rognvald's men fared there about the country round, and all men came under the earl's power. It fell out one night in Westray that the earl's men had news that the islanders were to have a secret meeting to plot against earl Rognvald. But when the earl got news of that, then he arose and went to the meeting. But it happened that the earl's men had beaten many of the island blades, and taken master Kugi and put him in fetters, and said he was at the bottom of this plot. But when earl Rognvald came to the meeting Kugi fell at his feet and laid all his cause in God's hand and the earl's; he said he had been brought to the meeting against his will, for all the freemen wished him to be foreman in the plot. Kugi pleaded his own cause well and glibly, and many others pleaded with him, and tried to prove what he said to be true. Then the earl chanted this:
"Crooked fetters I see lying
On the legs of greybeard Kugi,
Kugi, worst of midnight plotters,
Fetters now forbid thy straying!
Kugi! never hold again
Midnight tryst nor bargain break,
Thou shalt be shut out from guile,
Take an oath and keep it too."
The earl gave all the men there peace. Then they bound their fellowship anew [with oaths].
77. When earl Rognvald had come into the Orkneys and many men had come under his power, Paul was in Hrossey, and he and his friends held a Thing and took counsel with their men. The earl asked for advice as to how he should behave in this strait. But men handled it in various ways, and it was counsel of some that the lands should be shared with earl Rognvald; but most of the mighty men, and the freemen too, wished to buy earl Rognvald off with money, and offered there and then help to do it. Some were eager to have a fight for it, and said that had turned out well before. Earl Rognvald had had spies at the meeting, and when they come to him, the earl asked the news. A skald who had been at the Thing answered the earl: (8)
"Mighty chief! I hear that our
Foemen hide a hostile mind,
From the freemen at the meeting
This report I also heard,
That the feeders of the wolf,
Many masters too of ships,
Wished thy ships to keep the sea,
But for Paul to hold the land."
After that earl Rognvald sent men to find the bishop and begged him to become a daysman (9) between them, and (he) sent for Thorstein Ragna's son, and Thorstein Havard's son out of Sanday, and bade them to go with him and try to make a settlement and to stand by neither side in making any strife; and when they came to the bishop they fared altogether to find earl Paul, and he (the bishop) tried to make a settlement between those kinsmen. The bishop brought this about, that peace was fixed for half a month, that they might try to make a more lasting settlement. Then the isles were shared into lots, where either earl should have his living during that time. Then earl Rognvald fared to Hrossey, but earl Paul fared to Rowsay. And in that time these tidings happened in the isles, that those kinsmen of Swein Asleif's son, John wing of the Upland in Hoy, and Richard of the Brink in Stronsay, fared against Thorkell flayer to that farm which Waltheof had owned, and burned him inside it, and nine men with him. They fared after that to find earl Rognvald, and gave him that choice, that they would join earl Paul with all their kin if earl Rognvald would not take to them. The earl did not turn them away from him. And when Haflidi Thorkell's son heard that, he fared at once to find earl Paul, as soon as he heard of his father's burning, and earl Paul took to him. After that John and his kinsfolk bound themselves as earl Rognvald's liegemen. He soon had a great following there in the isles, and was much beloved. Earl Rognvald gave John and Solmund and Aslak and many other of his helpers leave to go home; but they wished to stay and see how things would turn out. Then earl Rognvald said: "My thought is, if God wills that I should get rule in the Orkneys, that he will give me strength, and so will the saint earl Magnus, my kinsman, to hold it, even though ye fare home to your estates." After that they fared home to Norway, each of them to his own abode.
78. That spring early Sweyn Asleif's son had fared away from the Southern isles up into Scotland to see his friends. He stayed a long time in Athole with earl Moddad and Margaret Hacon's daughter, and they talked about many things in secret. There Sweyn heard of strife from the Orkneys, and he grew eager to fare thither and find his kinsfolk. He fared first to Caithness to Thurso, and a noble man with him whose name was Ljotolf; with him Sweyn had been long that spring. They came to earl Ottar's house in Thurso, Frakok's brother, and Ljotolf tried to bring about a settlement between Ottar and Sweyn for what Frakok had caused to be done, and earl Ottar paid down the fines for the atonement on his own behalf. The earl also gave his word that he would be friends with Sweyn, but Sweyn promised earl Ottar to strengthen Erlend the son of Harold smooth-tongue, so that he might get back his father's inheritance in the Orkneys when he laid claim to it. Sweyn there changed ships, and had a ship of burden thence, and thirty men on board her. Thence he took a northwest wind across the Pentland firth, and so west of Hrossey, and so to Evie sound, and so up the sound to Rowsay. At the isle's end was a high headland, and a great heap of stones under it beneath; and there otters often lay among the rocks. And as Sweyn and his men were rowing along the sound, he began to speak, and said: "There are men yonder on the headland, and we will run in thither and learn the news of them. My will now is that men should change their trim a little; we will take to our hammocks; and there twenty men shall lie down, but ten shall row; (10) we will go softly and slowly." But when they neared the isle, men call out from the head that they must row to Westness, and bring to earl Paul what they had on board ship. They thought they were speaking to chapmen. But earl Paul had been that night at Westness to a feast in Sigurd's house. The earl had risen up betimes, and he and nineteen men had gone south on the isle to hunt otters which lay among the rocks under the head. They meant to be back home in time for their morning draught. The men on board the ship of burden rowed to land, and they asked one another of this thing and that, and what the men were called whom they had met. The men in the ship of burden told whence they had come; they ask also where the earl might be. They tell them that he was there on the rocks. Sweyn and his men heard that as they lay in their hammocks; and Sweyn then told them to run the ship in so that she might not be seen from the head. Then Sweyn said that they must arm themselves, and fall at once on the earl's men when they met. And so they do. There they slew nineteen men, but six of Sweyn's men fell. They took earl Paul by force, and led him on board their ship, and turned their stem to the sea, and fared back the same way west of Hrossey, and ran in between Hoy and Grimsey, and so east of Swelg, (11) thence south to Broad firth, and up it to Ekkjalsbakka. (12) There he left his ship and twenty men, but he and the rest fared till he came to Athole and met earl Maddad and Margaret earl Paul's sister. There they had a hearty welcome, and earl Maddad set earl Paul in his own high-seat. And when they had sat down, in came Margaret walking with a great train of women, and threw her arms round her brother. After that men were brought in to amuse them. Earl Paul was rather short of words, as was not wonderful that he should have great misgivings. Nothing has been handed down of earl Paul's words, or of Sweyn's as they were faring both together. Earl Maddad and Margaret and Sweyn Asleif's son went into a room and talked together. But at even after drink Sweyn and his captive were shown the way to a sleeping-house all alone, and they were locked in there, and so it went on every evening while they were there.
79. It happened one day that Margaret gave out that Sweyn Asleif's son was going to the Orkneys to see earl Rognvald, and give him his choice whether he would rather have earl Paul to rule with him in the Orkneys, or Harold, son of Maddad and herself, who was three winters old. And when earl Paul heard of that, he answers: "As to my mind, it is to be said that I fared away so from my realm that men will never have heard of such doings before: nor will I ever go back to the Orkneys. I see that this vengeance must be given of God for the robbery of me and my kinsmen; but if it seems to God that the realm is mine, then will I give it to Harold, if he may live to enjoy it; but as for me, I wish that money may be given me to settle me in some cloister, and then keep ye watch and ward, so that I do not get away thence. But my wish is, Sweyn, that thou farest to the Orkneys, and sayest that I am blinded, or even more maimed, for my friends will seek me out if I am sound and hale in all my limbs. It may then be that I may not be able to forego faring back to my realm with them, for I guess they will think there is more harm in our parting than will really befall them." No more words of the earl are handed down than these. After that Sweyn Asleif's son fared to the Orkneys, but earl Paul stayed behind in Scotland. And this is the story that Sweyn told of what had happened. But some men tell a story which is less seemly, that Margaret had led Sweyn Asleif's son by her counsel to blind earl Paul her brother, and put him into a dark dungeon; but after that she got another man to take his life there. But we do not know which of the two stories is more true; but all men know that he never afterwards came back to the Orkneys, nor held he any rule in Scotland.
80. These tidings happened at Westness, when the earl's home-coming grew late, then Sigurd, the master of the house, made them send men to look for them; but when they got to where the pile of rocks was, they saw the bodies of the slain. Then they thought the earl must have fallen there; fared home and told these tidings. Sigurd fared at once to the spot to see and reckon the dead, and they found there nineteen of the earl's men, but there were six men besides there whom they knew not. After that Sigurd sent men to Egil's isle to find the bishop and to tell him these tidings. And the bishop fared at once to see Sigurd, and they fell to talk of these tidings, and Sigurd guessed that this must have been by the plotting of earl Rognvald. But the bishop answers that some other proof must be brought forward before he would believe that earl Rognvald had betrayed earl Paul his kinsman. "I guess," says the bishop, "that some others must have wrought this ill deed." Borgar the son of Jatvor Erlend's daughter, who dwelt at Goathill, (13) he had seen the ship of burden when it fared from the south, and fared back south. But when that was heard, then men thought that this must have been by the plotting of Frakok and Oliver the unruly. But when these tidings were noised about the isles, that earl Paul was away and gone, and no man knew what was become of him, then they sought counsel among themselves, and there were very many who then fared to find earl Rognvald, and swore fealty to him. But Sigurd of Westness, and his sons Brynjulf and Hakon pike, said they would swear oaths to no man, while they were without news of earl Paul, whether he were to be looked for back or not. There were more men too who refused to take oaths to earl Rognvald, but there were some who laid down a time or a day when they would come over into his hand if nothing was then heard of earl Paul. But when earl Rognvald saw that he had to do with many mighty men, then he took crossly nothing that the freemen asked. And so time went on, that every now and then he held Things with the freemen, and from time to time some of them came over to his hand at each Thing.
Now it happened one day at Kirkwall, that earl Rognvald had a Thing with the freemen, and when men were at the Thing, it was seen how nine armed men came from Scapa-neck to the Thing. And when they came to the Thing, there they knew Sweyn Asleif's son, and men were eager to know what tidings he had to tell. Sweyn had sailed in his ship from the south to Scapa-neck, and there left his ship, but he and his men walked to Kirkwall afterwards. And so when they came on the place of meeting, then his friends and kinsfolk flocked round him, and asked him what news, but he answered little, and bade them call the bishop to him. But the bishop greeted Sweyn well, for they had long been friends. They two went aside to talk, and Sweyn tells the bishop all the truth about his doings, and bade him now take counsel with him about these knotty points. The bishop said: "These are mickle tidings that thou tellest Sweyn, and it is more than likely that we two shall not be able to settle this matter by ourselves; and now my will is that thou bidest for me here, but I will go and back thy suit before all the people and earl Rognvald." Then the bishop goes to the meeting, and craves for a hearing, and when he got it, then the bishop pleads Sweyn's cause, and said for what cause he had fared away from the Orkneys, and what penalties earl Paul had laid on him for the slaying of Sweyn breastrope, that worst of men. Then the bishop begged of earl Rognvald for peace on Sweyn'' part, and he begs it too of all the people. Then earl Rognvald answers: "I give my word that Sweyn shall have peace from me for three nights, but methinks, bishop, thou bearest that look beneath thy brow, as though ye two, Sweyn and thou, will be able to tell us of some great tidings which have not yet come out. My will is that thou takest Sweyn into thy keeping and be answerable for him, but I will have a talk with him on the morrow."" "Yes, yes," said the bishop, "willingly will he talk with you, and that as soon as may be, and he will become thy man if ye will take to him." The earl answers: "Methinks there are not over many friends of mine in this land, but still we must talk more together ere I agree to that." After that those four went aside to talk, earl Rognvald, Kol his father, the bishop, and Sweyn Asleif's son; then Sweyn tells them the lieve and the loath (14) of all that had passed between him and earl Paul; but they took that counsel to let most of the crowd of men fare away from the Thing. The earl stands up the morning after, and gave the men then leave to go home. But when the crowd of men broke up from the Thing, then he fetched this man and that man by himself to come and talk with them, and made all men first promise Sweyn peace who were by before he told the tidings. But the morning after Hacon churl, brother of earl Magnus the saint, was got to go and tell Sigurd of Westness and his sons of what had befallen the earl, and this too that he was not to be looked for to take up his rule, and that he was maimed. Sigurd says: "This methinks is great tidings about the earl's going away, but that methinks is heaviest of all that he is maimed, for there is no place whither he could have gone that I would not fare to find him out if he were hale." And so he had said to his friends afterwards, that Hacon should not have gone away unmaimed if he had had force enough when he [Hacon] told him this story, he took it so much to heart.
But after these tidings, all men in the Orkneys went over into earl Rognvald's hands, and now he became sole chief over that realm which earl Paul had owned. And not long after the ground plan was marked out for Magnus' church, and builders were gathered for it; and the work went on so fast in three years, that less was done in four or five thenceforth. Kol was the man who looked most after the workmanship of the building, and had most of the guidance as to the plan. But as the building went on, it grew costly to the earl, and his money was far spent. Then the earl sought for counsel to his father. But Kol gave him that advice that the earl should bring in a law to the effect that the earls had taken all freehold lands in inheritance after men, but that the heirs had to redeem them for their own, and that was thought rather hard. Then earl Rognvald made them call together a Thing, and offered the freemen the choice of buying their freeholds out and out, so that there was no need to redeem them. And that they agreed on among themselves, so that all were well pleased. But a mark was to be paid to the earl for every plough-land over all the isles. But thenceforth money was not lacking for the church building, and that building is wrought with much toil and pains.
1. Sweyn's; i.e. Sweyn Asleif's son's.
2. The Danish Translation reads: "Then he must have something on his conscience, and knows that he is guilty; else I will not believe that he has done this without cause."
3. Papay; Probably in Papay Westray.
4. The original of our "husting" or "hustings."
5. A group of islands near Bergen off the coast of Hördeland.
6. The Translation runs thus: "still less would I go thither with warriors, and therefore I will come afterwards with my plan, if I can think anything out by myself."
7. In the Translation the stratagem of Kol is thus described. "As if the ships were coming ever nearer and nearer as they hoisted the sails, though they scarcely moved on at all."
8. Fl. reads, "the earl asked the news of a skald who had been there."
9. daysman] "Neither is there any daysman betwixt us." --- Job ix. 33.
10. The Danish Translation adds, "and we will take in our sail."
11. Swelg] The "Swelchie," a wellknown eddy or whirlpool off the Caithness coast.
12. Ekkjalsbakka ] No doubt Strath Oikel.
13. In chapter 59 they are said to have lived at Knarstead.
14. the lieve and the loath] that is he made a clean breast of it; he told them everything, whether it were pleasing or displeasing to them.
81. When earl Rognvald had ruled two winters over the Orkneys, then he kept the Yule feast at one of his farms which is called Knarstead. It was the sixth Yule day, that a ship was seen faring from the south from the Pentland firth. The weather was good, and the earl stood out of doors, and many men by him, and looked and thought what that ship might be. That man was there whose name was Hrolf, and he was the earl's body-priest. And when these men came to land, then they went up from their ship, and the earl's men kept count of them and reckoned that they might be fifteen or sixteen men. But at the head of the band walked a man in a blue cape, and he had tucked his hair under the hood; he had shaven the beard from his chin in front, but his jaws and cheeks were unshaven, and there (the hair) hung down full and long. This man seemed rather strange to them (the earl's men), but Hrolf the Priest knew that man, and says that that was bishop John who had come down from Scotland out of Athole. Then the earl went to meet them, and gives the bishop a hearty welcome. The earl seated the bishop on his own high-seat, but waits himself at the board before him like a page. Next morning the bishop held mass early, and then he fared north to Egil's isle to see bishop William, and was there till the tenth Yule day. Then both the bishops fared to see earl Rognvald with a worthy following, and brought out their errand. They tell him of that agreement between Sweyn's Asleif's son and earl Maddad, that their son Harold should fare out into the Orkneys to be fostered by earl Rognvald, with this understanding that Harold should bear the title of earl, and have half the Orkneys with earl Rognvald, but they should both have one court, and that earl Rognvald should rule for both of them, and do so though Harold grew to be a man; and if each had a will of his own, then earl Rognvald was to have his way. Sweyn was there too, and brought this matter forward along with the bishop. So earl Rognvald and his friends took this counsel, that a meeting was fixed for the spring at Lent in Caithness, and then an agreement was made on those terms, and was bound by the oaths of the best men of the Orkneys and of Scotland. Then Harold Maddad's son fared out into the Orkneys with earl Rognvald, and there and then the title of earl was given him. Then Thorbjorn clerk fared unto the isles with earl Harold; he was a son of Thorstein the freeman and Gudrun Frakok's daughter; he was a wise man and of great weight; he then fostered earl Harold, and had great power over him. Thorbjorn took to himself a wife in the Orkneys, and got Ingirid (1) Olaf's daughter, Sweyn Asleif son's sister. Thorbjorn was then by turns either out there in the Orkneys or up in Scotland, and he was the boldest of men, and the most unfair overbearing man in most things. Sweyn Asleif's son took under him all those estates which his father Olaf and his brother Waltheof had owned; he then became a mighty chief, and always had a great company of men with him. He was a wise man and foresighted (2) about many things; an unfair overbearing man, and reckless towards others. There were not at that time those two men west across the sea, who were not of greater birth, who were thought of more power and weight than those brothers-in-law Sweyn and Thorbjorn. There was then between them great love.
82. It fell out once that Sweyn Asleif's son came to talk with earl Rognvald, and asked that he would give him strength of men and ships to avenge on Oliver and Frakok the burning of his father Olaf. The earl spoke and said: "Do not think, Sweyn, that either of us need now look for harm at the hands of either Oliver or Frakok, a carline, who is fit for nothing." Sweyn answers: "There will always be harm at their hands so long as they live; and I must say I then looked for other things when I did my utmost for thy sake, than that thou shouldest not grant me such things [as I now ask]." The earl answers: "What help then shall I give thee which will please thee?" Sweyn answers: "Two ships well fitted and manned." The earl said it should be as he asked. And after that Sweyn busked him for that voyage, and when he was "boun" he sailed south to Broadfirth, and took the north-west wind to Dufeyra. (3) That is a market town in Scotland. But thence he sailed into the land along the shore of Murray and to Ekkjalsbakka. Thence he fared next of all to Athole to earl Maddad and lay at the place called Elgin. Then he [the earl] gave Sweyn guides, who knew the paths over fells and wastes, whither he wished to go. Thence he fared the upper way over fells and wood, above all places where men dwelt, and came out in Helmsdale, near the middle of Sutherland. But Oliver and his men had spies out everywhere where they thought that strife was to be looked for from the Orkneys, but on this way they did not at all look for warriors. So they were not ware of the host before Sweyn and his men had come to a slope at the back of Frakok's homestead. There came against them Oliver the unruly with sixty men; then they fell to battle at once, and there was a short struggle. Oliver and his men gave way towards the homestead, for they could not get to the wood. Then there was a great slaughter of men, but Oliver he fled away up to Helmsdale water, and swam across the river and so up on to the fell, and thence he fared to Scotland's firth, and so out to the Southern isles. And he is out of the story. But when Oliver drew off, Sweyn and his men fared straight up to the house and plundered it of everything, but after that they burnt the homestead, and all those men and women who were inside it. And there Frakok lost her life. Sweyn and his men did there the greatest harm in Sutherland ere they fared to their ships. After that they lay out that summer, and harried round Scotland. Sweyn came home at autumn to the Orkneys to see earl Rognvald; and he gave Sweyn a hearty welcome; then Sweyn fared across to the Ness to Duncansby, and sat there that winter. At that time came a message by word of mouth to Sweyn from Holdbodi out of the Southern isles, that Sweyn should come to help him, for thither to Tyree had come a Freeman from Wales, and had chased Holdbodi out of house and home, and had robbed him of much goods. That man was called Robert who was sent, English by kin. Sweyn bestirred himself at once when the message was sent to him, and came out into the Orkneys to meet earl Rognvald, and begged earl Rognvald that he would give him force and ships. The earl asked what Sweyn wanted to take in hand. He said that man had sent him word, to whom of all others he ought to be the last to say "nay," and who had stood him then in best stead, when he had most need when almost every one turned against him. The earl answers: "It were well then if ye two parted friends, but most South-islanders are untrue; but thou wilt be able to show thy manliness, and I will give thee two ships thoroughly manned." This pleases Sweyn well, and they fared then to the Southern isles, and he did not find Holdbodi before he got as far west as Man, for he [Holdbodi] had fled away thither. But when Sweyn came to Man, then Holdbodi was fain to see him. And there in Man that Freeman from Wales had done great harm in plunderings and manslayings, and so wide about in the Southern-isles. Before him had fallen a man of birth and worth, whose name was Andrew; he left behind him a wife whose name was Ingirid, and a son whose name was Sigmund angle. Ingirid the housewife had much goods and a great homestead. Holdbodi gave Sweyn that advice to ask for her hand, but when that question was put to her, then she said that Sweyn must do that deed for his match, to avenge her husband Andrew. Sweyn answers that he might do the Welshmen some harm, "but I cannot tell how it will be fated as to loss of life." And after that those two, Sweyn and Holdbodi, went on warfare and had five ships. They harried round Wales, and went up on land at the place called Earlsness, and did there great mischief. It was one morning that they went up into a certain thorpe, and there was but a little struggle. The householders fled out of the thorpe, but Sweyn and his men plundered it of everything, and burnt six homesteads before their breakfast. There was then with Sweyn a man from Iceland, whose name was Eric, and he sang this stave: "Farms are in flames, But farmers are robbed; So hath Sweyn willed it, Six in one morning: Wild work enough too He wrought there to one man, Letting the leaseholder Livecoal on lease." After that they fared to their ship, and lay out that summer and got much war-spoil, but the Freeman ran away to that isle which is called Lund. (4) There was a good stronghold; Sweyn and Holdbodi sat before it for some time, and could do nothing. And they fared home in the autumn to Man.
83. That winter Sweyn made his wedding-feast with Ingirid, and then sat there in great honour. Next spring he gathered men to him, and fared to see Holdbodi, and asked him for force of men, but he begged off, and said the men were many of them at work, but some were on trading voyages, and Sweyn got nothing of what he asked. But there was proof plain that the Freeman and Holdbodi had come to terms by stealth, and bound their bargain by gifts. But Sweyn fared away nevertheless, and had then three ships, and they got little spoil in goods at the beginning of the summer. But as time went on they fared south under Ireland, and took there a bark which the monks of the Scilly Isles owned and plundered it. He harried also far and wide on Ireland, and took there much goods, and they fared home at autumn to Man, and had a great force. Sweyn Asleif's son had sat there at home but a scant time, when he heard this rumour that Holdbodi would not be true to him but Sweyn would not hear of such a thing. And one night about winter those tidings happened, that Sweyn's watchmen came and said that strife was coming upon them. Sweyn and his men ran to their weapons and out of doors. They saw where men were coming with fire to the homestead, and they had a great band. Then Sweyn and his men sprung up on a hillock and defended themselves thence; they had horns and blew them. But that place is thickly peopled, and men flocked to help Sweyn and his band, so that the end of it was, that those who had come against them fell off. Sweyn and his men followed them up and chased them. There many men fell in the flight, but a crowd were wounded on either side ere they parted. But Holdbodi was the leader of this band, and he had taken himself off in the flight. He fared away till he came to Lundy; the Freeman gave him a hearty welcome, and they held together. Sweyn fared home, and had many men with him and kept good watch and ward, for he put little faith in the South-islanders. When the stores of Sweyn and his men began to fail, the folk quarrelled with him; and he sold his lands when the winter went on for money and goods, and fared early in the spring from the South to the Lewes, and stayed there a long time. He had done much mischief in this voyage.
84. When Sweyn was in the Southern isles, earl Rognvald had fared to Caithness, and went to a feast at Wick with that man whose name was Hroald, his wife's name was Arnljot. Sweyn was the name of their son, and he was the briskest of men. But when the earl was at the feast, Thorbjorn clerk and his men came down from Scotland, and told these tidings that Thorstein the freeman his father was slain, and that a Scottish earl had slain him, but that earl's name was Waltheof. But men made that a matter of talk what a deal earl Rognvald and Thorbjorn had to say to one another, for the earl could scarce finish the business he had in hand for their talk. Thorbjorn fared thence out into the isles with the earl, but Sweyn Hroald's son then became the earl's waiting-man. Thorbjorn had then been for a while in Scotland; he had let two men be slain who had been at the burning of Frakok with Sweyn Asleif's son. But when Sweyn came out of the Southern isles, then he fared home to Gairsay to his house, but he did not go to see earl Rognvald as he was wont when he came off warfare. But when the earl heard that he was come home, he asked Thorbjorn if he thought he knew why it was that Sweyn would not come to see him. Thorbjorn answers: "This I guess, that Sweyn mislikes me, for that I let those men be slain who were with him at the burning of Frakok." The earl said: "I will not that ye two be at strife." And after that earl Rognvald fared to Gairsay, and tried to bring about an atonement between them, and that was easy, for they both were willing that the earl should settle the matter. After that he made them good friends for that time, and that settlement was kept a long time after.
85. In that time a vessel from Iceland came to the Orkneys, and that man was on board whose name was Hall, son of Thorarin broad-paunch; he fared to live and lodge in Rinansey with Ragna and her son Thorstein. He was ill at ease there, and begged Thorstein that he would take him to earl Rognvald. They fared to find him, but the earl would not take him into his service; but when they came home, then Ragna asks how they had fared. Then Hall sang a song: "I sent thy son on an errand, Ragna, Man to man speaks words of truth; This his weighty calling was Place at court for me to ask; But the prince, of rings the waster, He who rules with glory highest, Says he has warriors enough; Said 'No' to neighbour of the brawn." A little after Ragna fared to see earl Rognvald on some errand of her own. She was so "boun" that she had a red cap on her head made of horsehair. And when the earl saw that, he sang: "Never have I heard that ladies, All of them if highly born, Wimples wore upon their heads; Soft-tongued grows not rings' assassin; (5) But now Ragna, gold-lands' fury, (6) Binds a mare's tail round her brow; She a bride in gay attire Goes to meet the wound-goose feeder." (7) Ragna said: "Now it comes to that which is often said that no man is so wise as to see everything as it is, for this is of a horse and not of a mare." She took then a silken cloth, and threw it over her head as a wimple, and still went on talking of her affairs. The earl was rather slow in listening to her at first, but afterwards softened down his speech as she went on, and she got her business settled as she wished, and leave for Hall to live at the earl's court. And he was there long afterwards with earl Rognvald. They made both of them together the old Key to Verse-making, and let there be five strophes in each metre, but then the song seemed too long, and now two strophes are sung in each metre.
86. It is said that Sweyn Asleif's son heard how Holdbodi was come into the Southern isles, then he begged Earl Rognvald to give him strength to avenge himself. The earl gave him five ships, and Thorbjorn clerk steered one of them, but Haflidi son of Thorkell flayer the second, Duffnjal son of Havard Gunni's son the third, Richard Thorleif's son the fourth, Sweyn Asleif's son the fifth. But as soon as ever Holdbodi heard of Sweyn, then he fled back south to Lundy; and his fellows took him to them. Sweyn and his companions slew many men in the Southern isles, but plundered and burnt far and wide. They got much goods, but they could not get at Holdbodi, and he never came back to the Southern isles afterwards. Sweyn wanted to be in the Southern isles that winter, but Thorbjorn and the rest wished to go home, and so late in the autumn they fared from the south to Caithness, and came to Duncansby. And when they were to share their war-spoil, then Sweyn said that all should have an even share, save himself, who was to have a chief's share, for he said he alone had led them, and said the earl had given them to him as help. He said too he was the only one who had any quarrel with the South-islanders, but they had none. But Thorbjorn thought he had not done a bit less work, and been not a whit less a leader than Sweyn. They wished also that all the ship-captains should have an even share. But the end of it was that Sweyn had his way, for he had many more men to back him there on the Ness. But Thorbjorn fared out to the Orkneys to find earl Rognvald, and told him how things had gone between them and Sweyn, and how ill pleased they were that he had robbed them of their shares. The earl said it would not be the only time that Sweyn would be found to be no fair man in his dealings, "but still the day will come when he will take his pay for his wrong-doings. But ye shall not strive with him about this. I will give you as much out of my goods as ye lose by him; my will also is that ye make no claim against him for this, and it will be well if greater difficulties do not flow from him; though I fear that we shall not have long to wait for this." Thorbjorn answers: "God thank you, lord, for this honour which ye do to us, and we will not strive with Sweyn about this, but never hereafter will I be his friend, and I will do him some dishonour instead of this." And after that Thorbjorn declares himself parted from Ingirid Sweyn's sister, and sent her over to the Ness to Sweyn. He gave her a hearty welcome, but thought great shame had been done to him. Then there was feud between them, and it came to what the saw says, "Set a thief to catch a thief." But still neither now plotted openly against the other.
When Sweyn was in the Souther-isles, he had set Margad Grim's son in Duncansby to govern it, and given into his hand that charge (8) which he held of earl Rognvald. But Margad was quibbling and quarrelsome, and he became hated for his unfairness. But those who were most sufferers by his unfairness ran off to find master Hroald and kept themselves there with him. From that a feud arose between Hroald and Margad. A little after Sweyn had come home Margad fared south to Wick with nineteen men on some business of his own. And ere he came from the south he made an onslaught on master Hroald's house and slew him and some men more. After that they fared to Duncansby to find Sweyn. Then Sweyn gathers men and fares to Lambburg, and got the place ready. There was a good stronghold, and there he sat with sixty men, and flitted thither for himself food and other stores, which they needed to have. The burg stood on some sea-crags, but at the top on the land side there was a stone wall well built. The rocks went far along the sea the other way. They did there much mischief in Caithness in robberies, and flitted thither their spoil into the burg, and they became much hated.
87. These tidings came to the ears of earl Rognvald and Sweyn Hroald's son; Sweyn begged the earl for help that he might set this matter straight; many men backed this prayer with Sweyn. So it came about that earl Rognvald bestirred himself and fared over to the Ness, and these chiefs with him; Thorbjorn, Haflidi Thorkel's son, Duffnjal Havard's son, and Richard, and they were the worst in their counsel against Sweyn. They fared to Duncansby, and Sweyn was then away. It was said that he had fared south to Wick, and they fared thither. But when they came there they heard that Sweyn was in Lambburg. Then the earl and his men fared thither. And when they came to the burg, then Sweyn asks who ruled over the band. He was told that Earl Rognvald ruled over it. Sweyn greeted him well and asked the earl after his errand. The earl answers that he wills that he should hand over Margad into their power. Sweyn asks whether he shall have peace. The earl said he would not promise that. Then Sweyn said: "I cannot find it in my heart to give Margad up to the power of Sweyn Hroald's son and his band, or any other of my foes, those I mean who are with you, but willingly would I be atoned with you, lord." Then Thorbjorn clerk answers: "Hear now what the lord's traitor says, that he will willingly be atoned; but he has already robbed his land, and lain out like a thief. Ill repayest thou the earl the many honours which he has done to thee, as thou wilt [repay] all those over whom thou mayest be able to come." Sweyn answers: "Thou hast no need Thorbjorn, to throw in so much talk here, for it will not be done after thy words. But that is my foreboding that thou wilt repay him in the worst way the honour that he has done thee ere ye two part, for that none will ever reap luck from thee who have aught to do with thee." Then earl Rognvald bade that men should not rail at one another. After that they sat themselves down round the burg, and forbade all ingoings of food, and so it went on for a long time that they could do nothing in the way of attack. And when their food was wellnigh spent, then Sweyn called his men together and sought counsel of them, but all men spoke with one mouth that they would have his guidance and foresight while they had the choice of it. Then Sweyn took to words, and said: "It seems to me most unworthy to starve here, but after all to fall into the power of one's foes. And this too has gone, as was likely, [and proves] that we lack both wit and luck when matched with earl Rognvald. And here now it was tried to bring about peace and atonement, but neither could be got for Margad my companion; but though I know that all other men here will have a choice of peace, yet I cannot find it in my heart to hand him over [to fall] under the axe. Now it is not right that so many should pay for his perplexity, though I dare not part from him even yet." And after this Sweyn took that counsel to knit together those ropes that they had. But at night then they let Sweyn and Margad slip down out of the burg into the sea. And after that they took to swimming, and struck out along the rocks till the cliffs broke off. After that they stepped on land, and fared up into Sutherland, and so to Murray, and thence to Dufeyri. There they found some Orkneymen in a ship of burden; the man's name was Hallvard who was their chief, but the second's name was Thorkell; they were ten in all. Sweyn and Margad went on board ship with them, and they twelve together fared in the ship of burden south off Scotland till they came to the isle of May. There was then a monastery. Baldwin was the abbot's name who ruled over it. There Sweyn and his men were seven nights weather-bound, and said that they were sent to find the Scot-king from earl Rognvald. The monks doubted their story, and thought they were robbers, and sent to the land for men. But when Sweyn and his men were ware of that, then they sprang on shipboard and plundered the place of much goods. They fared away and in up Murkfirth. (9) They found in Edinburgh David the Scot-king; he gave Sweyn a hearty welcome, and bade them stay with him. Sweyn told the king the whole story of his coming thither, and how things had gone between him and earl Rognvald ere they parted, and so also that they had robbed in the isle of May. Sweyn and his men were there for a while with the Scot-king in good cheer. King David sent men to those men who had lost goods at Sweyn's hands in his voyage, and let them put their own worth on their scathe, but made good with his own money to each his loss. King David offered Sweyn to send and fetch his wife from the Orkneys, but to give him such honour in Scotland as he might well be pleased with. Sweyn laid bare his will before the king, and spoke thus that his wish was that Margad should be there behind with the king, but that he should send word to earl Rognvald that he should take an atonement at his hand, but Sweyn says that he was ready to lay all his suit in earl Rognvald's power; he said he would ever be well-pleased if they were good friends, but ill-pleased if they were foes. King David answers: "It is now clear both that this earl must be worthy, and besides that ye think that only worth having which looks towards him; for now thou riskest all on his good faith, but givest up that which we offer thee." Sweyn says he will never give up his friendship, but still says that he must beg the king to grant him this. The king said so it should be. King David sent men north into the Orkneys with gifts, and this message, that the earl should take atonement from Sweyn. Then Sweyn too fared north into the isles, but Margad stayed behind with the king. King David's messengers fared to find earl Rognvald. He gave them a hearty welcome, took the gifts too which the king sent him, and gave his word as to the atonement. He took Sweyn after that into his peace and full friendship, and then he [Sweyn] fared back to his house.
88. When Sweyn and Margad were away out of Lambburg, those who were in the burg took that counsel to give up the place into earl Rognvald's power. He asked what was the last they knew of Sweyn and Margad; but they told him all about it. And when the earl heard that, he said: "Sooth it is to say that no man is Sweyn's match of all those men of whom we have a choice here with us; such deeds are both manly and hardy. But I will not be a dastard towards you, though ye have been woven up in this difficulty with Sweyn; each of you shall fare away in peace from before me." The earl fared home thence to the Orkneys, but sent Thorbjorn clerk with forty men on board a ship south to Broadfirth to look after Sweyn and Margad, and naught could be heard of him. Then Thorbjorn speaks out and tells them that they are going on wondrously: "Here we are driving along ever so far at Sweyn's heels, but we have heard that earl Waltheof my father's bane-man is but a short way hence with a small following of men. And now if ye will fare with me against him, then will I give you my word that I shall not behave as Sweyn, that I should make you robbed of your share if war-spoil falls into our hands; for those goods which we shall get ye shall have, but allot me that only which ye please, for methinks fame is better than fee." After that they fared to where earl Waltheof was at a feast, and took the house over their heads, and set fire to it at once. Waltheof and his men ran to the doors, and asked who was master of that fire. Thorbjorn said who he was. Waltheof offered atonement for the slaying of Thorstein, but Thorbjorn said there was no need to seek for a settlement. Waltheof and his men defended themselves well for a while. But when the fire pressed them hard, they sprang out, and then their defence lasted but a short while, for they were much worn out by the fire. There fell earl Waltheof and thirty men with him. There Thorbjorn and his men got much goods, and he kept all his promise manfully by his men; they fared after that out to the Orkneys to find earl Rognvald, and he showed that he was well pleased at their errand. Then it was quiet in the isles, and there was good peace.
In that time dwelt at Wyre, in the Orkneys, Kolbein the burly, a man from Norway, and he was a very mighty man; he built him a good stone-castle there; that was a safe stronghold. Kolbein had to wife Herbjorg, a sister of Hacon bairn, but their mother was Sigrid a daughter of Herborg, Paul's daughter. These were their children: Kolbein carle, Bjarni skald, Summerled, Aslak, Frida. They were all of might and mark.
89. In that time the sons of Harold Gilli ruled over Norway. Ingi and Sigurd were children in years. Then liegemen were chosen as councillors to those brothers. Eystein was the eldest of them. But Ingi was lawfully begotten, and the liegemen paid most honour to him; he let them have their own way in everything as they chose. In that time these liegemen had most to do with his counsel, Ogmund and Erling, the sons of Kyrping-Worm. They took that counsel with king Ingi, that he should send word to earl Rognvald, and give him a seemly bidding to come and see him. They said, as was true, that the earl had been a great friend of his father, and they bade him to behave as lovingly as he could to the earl, so that he might be more his friend than his brothers', whatever might arise between them. The earl was a kinsman of those brothers, (10) and one of their greatest friends. But when these words came to earl Rognvald, he listened to them quickly, and busks him for his voyage, for he was eager to fare to Norway to see his kinsfolk and friends. On this voyage earl Harold begged to go for the sake of curiosity and pastime; he was then fourteen or fifteen years old. And when the earls were "boun," they fared from the west with chapmen, and had a proper following, and came in the spring early to Norway. They found king Ingi in Bergen, and king Ingi gave them a very hearty welcome; there earl Rognvald found many of his kinsfolk and friends; he stayed there very long that summer. That summer came from abroad, from Micklegarth, (11) Eindrid the young; he had been there long in [the Emperor's] service; he was able to tell them many tidings thence, and men thought it a pastime to ask him about things that had happened abroad out in the world. The earl often talked with him. And once on a time when they were talking, then Eindrid said: "Methinks it is wonderful, earl, that thou wilt not fare out to Jewry, and not have stories alone as to the tidings which are to be told thence. That is the fittest place for such men as thou for the sake of your skill; thou wilt be best honoured there when thou fallest in with men of rank." And when Eindrid had said that, many others backed it with him, and egged the earl on that he should become the leader of this voyage. Erling threw in many words in favour of it, and said that he would make up his mind to join the voyage, if the earl would become their leader. And so, when so many men of rank and birth were eager, then the earl gave his word to go on the voyage. And when the earl and Erling made up their minds to this, then many great men chose to go on this voyage. These liegemen: Eindrid the young shall tell them the way, John Peter's son, Aslak Erlend's son, and Gudorm Mjola-pate of Helgeland. It was agreed that none of them should have a larger ship than one but the earl should have a carved or painted or gilded ship. That should be done so that no man might envy another for that one had fitted out his ship or his crew better than another; John limp-leg shall get a ship made for the earl to sail abroad in, and take the greatest pains with it.
Earl Rognvald fared home west in the autumn, and meant to sit two winters in his realm. King Ingi gave the earl two long-ships, rather small but very handsome, and made most for rowing, and they were the fastest of all ships. Earl Rognvald gave one ship to earl Harold; that was named "Arrow," but the other was named "Help." In these ships the earls held on west across the sea. Earl Rognvald had also taken great gifts from his friends. It was on Tuesday evening that the earl's put to sea, and they sailed with a very good wind that night; and the wind began to get high. Midweek-day (Wednesday) there was a mighty storm, but on Thursday night they were ware of land. It was then very dark. They saw the surf of breakers on every side about them. They had sailed in company up to this. Then there was no other choice than to sail on and dash both ships to pieces, and so they did. There were rocks a-head, and a little strip of foreshore, but all the rest above cliffs. There all the men were saved, but they lost much goods; some of it was thrown ashore in the night. Earl Rognvald behaved himself then still best of all men, as he ever did. He was so merry, that he played with his fingers and made verses nearly at every word. He drew his finger-ring off his finger with his lips and sang a song:
"Here I hang with hammer bent
The hanger of the falcon's seat, (12)
On the gallows of the hawk's bridge (13)
Golden ring to Odin's draught; (14)
Cave-dwellers of giant voice
Me so glad your pine hath made,
That I play now with my fingers,
Perch of hawk that harries geese."
And when they had got together their baggage, they fared up into the country to look for dwellings, for they thought they knew that they must have come to Shetland. They found homesteads speedily, and then the men were shared out amongst the houses of the district. Men were fain to see the earl where he came, and the mistress asked about his voyage. The earl sang a song:
"There was a crash when ocean billow
Crushed to pieces, Help and Arrow;
To those wives the storm brought sorrow,
Wild waves threatened men with scathe;
I see this voyage of ready-witted
Earls, will long be had in mind;
Hard work surely had the seamen
To withstand the watery shock."
The housewife bore a cloak of skin to the earl instead of a cloak; he took it laughingly, and reached out his hands towards her and sang:
"Here I shake a wrinkled skin-cloak,
Strangely scanty is my dress;
That ship-plain that stands o'er our
Plaids and mantles rises high;
Still perhaps attired more bravely
From the eel-mead's briny horse (15)
We may go; against the rocks
Dashed the surf the yardarm's steed."
Then great fires were made for them, and they roasted themselves at the fires. Asa was the name of the waiting-maid. She went out for water, and another woman with her. But when they came to the water Asa stumbled into the well in the fog; but she ran home much chilled and spoke between her shiverings, and men could not make out what she said. The earl says he knows her tongue, and sang:
"Be quiet, now, alas! but Asa
Atatata! in water lieth;
Hutututu! where by the fire
Shall I sit? I'm very cold."
The earl sends twelve of his men to Einar in Gullberwick, but he said he would not take them in unless the earl came himself. And when earl Rognvald hears that, then he sang:
"Einar says that he will nourish
None of Rognvald's trusty men
Save the earl himself; now Odin's
Ocean(16) rises in my throat;
Well I know the stout of heart
Ne'er yet broke his word to men;
Late at even in I went
Where the fires brightly blazed."
This even happened one day south in Dynröstvoe in Shetland, that an old and poor householder waited long for his mate, but all the boats rowed out, each as it was manned. Then came a man to the old householder in a white cowl; and asked why he did not row out a-fishing like other men. The householder says that his mate was not come. "Master," says the cowl-man wilt "thou that I row with thee?" "That I will" says the householder, "but still I must have the lot which falls to my boat; for I have many bairns at home, and I work for them as well as I can." After that they rowed out off Dynrösthead and inside the Hundholms. There was a strong current there where they lay and great eddies; they had to lie in the eddy and fish in the race. The cowl-man sat in the bow and paddled against the tide; but the householder was to fish. The householder bade him mind that they were not borne into the race; for then he said they would run great risks. The cowl-man did not behave as he bade him, and cared not though the householder came into a little danger. A little after they were borne into the race, and the householder was very scared and said "Wretch that I was for my ill-luck when I took you today to row; for here I must die; but my folk at home have no one to help them, and will all come to beggary if I am lost." And the householder was so afraid that he wept, and he dreaded that his death was nigh. The cowl-man answers, "Be cheerful master, and do not weep; for he will pull us two out of the race who let us fall into it." After that the cowl-man rowed out of the race, and the householder was very glad at that. Then they rowed to land, and put up the boat. And the householder bade the cowl-man to go with him and share the fish. But the cowl-man told the householder to share them as he liked; he says he will not have more than his third. There was much folk come down to the strand, both men and women, and many needy folk. The cowl-man gave the poor all the fish which had fallen to his lot that day; and then he made ready to go away. There was a steep slope to walk up, and many woman sat on the slope. But as he went up the slope his foot slipped, for it was slippery after rain, and he fell down from the slope. A woman was the first to see that and laughed loud at him, and after her other folk. But when the cowl-man heard that he sang:
"The nymph of silk with eyes of fire,
Louder laughs the lovely may,
Than she aught at my array:
Few can tell an earl indeed,
Thus disguised in fisher's weed,
Yet through billows danger scorning,
I drew the boat this early morning."
After that the cowl-man went away; and men became aware later that this cowl-man had been earl Rognvald. It became also known afterwards to many men that there had been many such feats of his which were both helpful in the sight of God, and pleasant in the eyes of men. Men reckoned (to him) also as a proverb what stood in the verse that "Few can tell an earl in fisher's weeds."
The earl stayed very long in Shetland, and fared in the autumn south to the Orkneys, and sat in his realm. That autumn two Iceland men came to him, the one's name was Armod, and he was a skald; the other's Oddi the little Glum's son, a man from Broadfirth, and he too made good verses. The earl took to them both and gave them board and lodging in his train. The earl had a great Yule feast, and bade men to it and gave gifts. He reached out a spear inlaid with gold to Armod skald, and shook it as he did that, and bade him make a song in return. [Armod sang]:
"The best of chiefs, of Odin's storm
The rouser, does not trust his gifts
To other men to bring to me,
The poet who will sound his praise;
The noble warder of the land,
The first of kings, to Armod bore
This best blood-taper (17) bright with gold,
And placed the weapon in his hand."
It fell out one day about Yule that men were looking at the hangings; then the earl said to Oddi the little: "Make thou a song about the behaviour of that man who is there on the hanging, and have thou thy song sung when I have ended my song; and mind and have none of those words in thy song that I have in my song." The earl sang:
"The ring lord of the falcon's seat
Who, old in years, stands on the hanging
Down from his shoulder by his side;
Bandy-legs will not move forward,
Through the grove of Ocean's brightness
Waxes wrath with him who loves
The icicle of battle-hour."
Oddi sang:
"Sword-god here with stooping shoulders
Stands, and thinks to hew with sword
His rival in a woman's love
At the door of yonder tent;
He will do the men a mischief
With his sword; and now 'tis time
For the loaders of the sea-skates
To make friends ere wounds are given."
It happened one day that a mad man got loose from his bonds, and rushed at earl Rognvald; and clutched him so fast that the earl all but tottered to his fall. Then the earl sang a song:
"At the mantle of the monarch
The sturdy beggar caught and clutched,
The carle was on the eve of hurling
Hard to earth the liberal lord;
Still the tree of steel stood upright,
Though men said they saw him stagger;
Might enow the sword-edge scatterer
Careful keeps to hold his own."
The earl had also bishop William at his feast that Yule, and many of his chieftains. Then he laid bare his plans how he meant to go away from the land and out to Jewry; he begged the bishop to go with him on his voyage. The bishop was a Paris clerk, and the earl wished above all things that he should be their spokesman. The bishop promised to go with him.
90. These men made ready to go with earl Rognvald: Magnus, son of Havard Gunni's son, and Sweyn Hroald's son. They were captains of ships both of them. These fared of the lesser men, so far as they are named: Thorgeir Scotpoll, Oddi the little, Thorbjorn the swarthy, and Armod. These were the earl's skalds. Then there were also these men: Thorkell crook-eye, and Grimkel of Glettness, and Blian, son of Thorstein of Flydruness. --- And when those two winters were spent which they were to have to get ready, earl Rognvald fared out of the Orkneys east to Norway early in the spring, and wished to know how those liegemen got on with their outfit. And when the earl came to Bergen, he found there Erling wryneck and John limp-leg the earl's brother-in-law. There too had come Aslak, but Gudorm came a little after. There too was that ship off the wharf which John had got made for the earl; it had five-and-thirty seats for rowers, and was a very careful piece of work, and the figure-head and taffrail and weather-vanes were all overlaid with gold, and she was carved and painted in many other places; the ship was the greatest treasure of her kind. Eindrid came also from time to time to the town that summer, and always says that he would be boun the week after; but men were ill-pleased when they had to wait so long. Some wished that he should not be waited for, and said that men had sailed on such voyages before though Eindrid were not with them. And a little while after Eindrid came to the town and gave out that he was then boun, and then the earl bade him set sail as soon as ever he thought he was like to get a fair wind. And when that day came that they thought they had a good chance, they pulled out of the town and took to their sails. The wind was rather light, and the earl's ship made little way, for she needed a good breeze. The other chiefs slackened sail, and would not sail away from the earl. But as they drew away from among the isles, the wind began to get sharp, and then it grew so high that they had to reef sail on board the smaller ships, but the earl's ship began to walk fast. Then they saw two big ships sailing after them and at once by and beyond them. One of those ships was a work of much pains, it was a drake; both the head forward and the coils aft were much gilded. It was gay and gaudy, and painted all above the water-line wherever it seemed to look well. The earl's men said that there must Eindrid be sailing, "and he has kept little to that which was laid down, that no one should have a carved or gilded ship but thou, lord." The earl says: "Great is Eindrid's pride. But now there is this excuse for his refusing to be equal with us that we have been so far wrong in our opinion as to him; but it is hard to see whether luck goes before him or after him; we will not shape our course after his haste." Then Eindrid bore speedily away from them in that big ship, but the earl kept in company with his ships, and they had a good passage. They came about autumn to the Orkneys safe and sound. Then it was thought best that they should sit there that winter; some sat at their own cost, but some were with the householders, and many with the earl. --- In the isles there was great stir that winter, and the Easterlings and the Orkneyingers fell asunder about bargains and love-matters, and many quarrels sprang up. The earl took great pains to keep watch on those on both sides who thought they wre bound to repay him for all the good he had done them, and that they were worthy of all good from him. --- Of Eindrid and his messmates that is to be told that they came to Shetland; and he dashed there that good ship to splinters and lost much goods, but the lesser ship was saved. Eindrid was that winter in Shetland, and sent men east to Norway to let them build him a ship for his voyage abroad.
There was a man named Arni spindleshanks, a messmate of Eindrid's; he fared south into the Orkneys that winter and nine of his companions with him. Arni was a very unfair man and bold and strong. He and his companions sat at his own cost in one of the isles that winter. Arni buys malt and cattle for slaughter from a tenant of Sweyn Asleif's son; but when he asked for the price, Arni put him off. And a second time, when he asked for it, he was paid with threats, and ere they parted Arni gave him a blow with the back of his axe and said this: "Go now and tell that champion Sweyn with whom thou art ever threatening us, and let him set thy lot straight; thou wilt not need more than this." The husbandman went and told Sweyn and bade him set his lot straight. Sweyn answers shortly about it, and said he could make no promise about it. It was one day about spring that Sweyn fared to get in his rents; they were four of them in an eight-oared boat. Their course lay by that isle in which Arni and his men sat. Sweyn told his men to pull in towards the land, but there was a strong ebb tide on. Sweyn went on shore alone, and had his hand-axe in his hand and no other weapons. He bade them watch the boat so that the ebb did not leave it high and dry. Arni and his men sat in an outhouse a short way from the sea. Sweyn went up to the outhouse and into it. Arni and five of his men were inside and hailed Sweyn; he took their greeting, and spoke to Arni, and told him that he must pay up his debt to the husbandman. Arni said there was good time still for that. Sweyn bade him do as he asked him, and pay up the debt. Arni said he would not do so for all that. Sweyn said he would only ask him for a little more, and with that he struck his axe against Arni's head, so that it went up to the back of the blade, and he lost his hold of the axe. Sweyn sprang out, but Arni's messmates looked to him, but some ran after Sweyn down into the mud. So they ran along the shore and one was fleetest; Sweyn and his pursuer were then at very close quarters. Great sea-weed tangles lay on the shore in the mud. Sweyn caught up one of the tangles and dashed it into the face of him who was nearest to him, sand and all. This man took to rubbing his eyes with both hands, and wiped the sand out of them. But Sweyn got clear off to his boat, and fared home to Gairsay to his house. A little while after Sweyn fared over to the Ness on an errand of his own; he sent word to earl Rognvald that he should take an atonement for the slaying of Arni spindleshanks. And as soon as these words came to him, he [the earl] summoned to him all those who had the blood feud for the slaying of Arni, and made matters up with them, so that they were pleased, and he paid up the fine himself. Much other mischief the earl made good with his own money that was wrought that winter both by the Easterlings and Orkneyingers, for they had pulled very ill together. In the spring very early the earl summoned a crowded Thing in Hrossey; thither came all the chiefs who were in his realm. Then he made it bare to them that he meant to go out of the land to Jewry, and says that he would give over his realm into the hands of Harold Maddod's son, his kinsman. He begged this that all would follow him like true men in whatever he might need while he was away. Earl Harold was then nearly a man of twenty. (18) He was a tall man of growth, and stout and strong, an ugly man and wise enough, and men thought him a likely man for a chief. Thorbjorn clerk had then most share in ruling the land with him when earl Rognvald first fared out of the Orkneys.
1. Thus in the text and in the Danish Translation. In chap. 59. she is called Ingigerd, cf. ch. 86, below.
2. foresighted] This word implies that he had a supernatural foreknowledge of many things which were about to happen. We have the remnant of this old belief in the Scottish "second sight."
3. Deveron. (?)
4. Lund] Lundy island in the Bristol Channel.
5. A "kenning" or periphrasis for king or earl.
6. A periphrasis for lady.
7. A periphrasis for hawk, and "the wound-goose feeder," a periphrasis for chief or earl.
8. charge] Swayn was earl Rognvald's sýslumaðr, i.e. his "steward" or "bailiff," in Caithness, whose office it was to collect the earl's income from taxes, fines, and dues. When Sweyn went to the Southern isles he handed over these duties to Margad as his deputy.
9. Murk-firth] The Firth of Forth.
10. i.e. of Ogmund and Erling.
11. Constantinople.
12. A periphrasis for ring which hangs on the hand, the falcon's seat.
13. Another periphrasis for the hand.
14. A periphrasis for "poetry."
15. This and "the yard-arm's steed" are periphrasis for "a ship."
16. A periphrasis for "song."
17. A periphrasis for a sword.
18. man of twenty] He was then between eighteen and nineteen.
91. Earl Rognvald busked him that summer to leave the Orkneys, and he was rather late boun, for they had a long while to wait for Eindrid, as his ship did not come from Norway which he had let be made there the winter before. But when they were boun, they held on their course away from the Orkneys in fifteen big ships. These were then the ship-captains; earl Rognvald, bishop William, Erling wry-neck, Aslak Erlend's son, Gudorm, Mjola-pate of Helgeland, Magnus Havard's son, Sweyn Hroald's son, Eindrid the young, John Peter's son limpleg, and those five whose names are not told. They were Eindrid's men. They sailed away from the Orkneys, and south to Scotland, and so on to England, and as they sailed by Northumberland, off Humbermouth, Armod sang a song:
"The sea was high off Humbermouth
When our ships were beating out,
Bends the mast and sinks the land
'Neath our lee off Vesla-sand;
Wave with veil of foam that rises
Drives not in the eyes of him
Who now sits at home; the stripling
From the meeting rideth dry."
They sailed thence south round England and to France. (1) Nothing is said of their voyage before that they came to that seaburg which is named Nerbon. (2) There these tidings had happened, that the earl who before had ruled the town was dead; his name was Germanus; he left behind him a daughter young and fair, whose name was Ermingerd. She kept watch and ward over her father's inheritance with the counsel of the most noble men of her kinsfolk. They gave that counsel to the queen that she should bid the earl to a worthy feast, and said that by that she would be famous if she welcomed heartily such men of rank who had come so far to see her, and who would bear her fame still further. The queen bade them see to that. And when this counsel had been agreed on by them, men were sent to the earl and he was told that the queen bade him to a feast with as many of his men as he chose to bring with him. The earl of his men bidding with thanks; he chose out all his best men for this journey with him. And when they came to the feast, there was the best cheer, and nothing was spared which could do the earl more honour than he had ever met before. One day it happened as the earl sat at the feast that the queen came into the hall and many women with her, she held a beaker of gold in her hand. She was dressed in the best clothes, had her hair loose as maidens wont to have, and had put a golden band round her brow. She poured the wine into the earl's cup, but her maidens danced before them. The earl took her hand and the beaker too and set her on his knee, and they talked much that day. Then the earl sang a song:
"Sure it is, O lady lovely,
That thy stature far outvies
Form of women whose attire
Gleams well fringed with Frodi's meal; (3)
Locks as soft as yellow silk,
Lets the maiden downward fall
On her shoulders; I have reddened
Eager eagles' crooked claws."
The earl stayed there very long in the best of cheer. The townsmen pressed the earl to settle down there, and spoke out loudly about how they would give him the lady to wife. The earl said he would fare on that voyage which he had purposed, but said he would come thither as he fared back, and then they could carry out their plan [or not] as they pleased. After that the earl busked him away thence with his fellow voyagers. And as they sailed west of Thrasness they have a good wind; then they sat and drank and were very merry. Then the earl sang a song:
"Noble youth will long remember
Words which Ermingerda spoke;
Brave bride wills that we should ride
O'er Ran's home to Jordan's stream;
But when back the water-horse's
Woods (4) fare north across the wave,
He will cut the whale-land then
Home to Nerbon at the fall."
This Armod sang:
"Unless changes my fate hard,
I shall fair Ermingerd
Ne'er meet again;
Many nurseth for that noble maiden his pain;
Were I not blessed in slumbering ---
'Twere luck past all numbering ---
One night by her side;
The fairest of faces hath surely that bride."
Oddi the little sang a song:
"We are scarcely, as I ween,
Worthy of fair Ermingerd;
Well I know that noble crown-land
May be called the king of queens;
For it well befits that goddess
Of the ringfield's fire to find
A better husband altogether;
May she live blest 'neath seat of sun."
92. They fared till they came west to Galicialand in the winter before Yule, and meant to sit there Yule over. They dealt with the landsmen and begged them to set them a market to buy food; for the land was barren and bad for food; for the land was barren and bad for food, and the landsmen thought it hard to feed that host of men. Now these tidings had happened there, that in that land sat a chief, who was a stranger, in a castle, and he had laid on the landsmen very heavy burdens. He harried them on the spot if they did not agree at once to all that he asked, and he offered them the greatest tyranny and oppression. And when the earl spoke to the landsmen about bringing him food to buy, they made him that offer, that they would set them up a market thenceforth on till Lent, but they must rid them in some way or other of the men in the castle; but earl Rognvald was to bear the brunt in return for the right of having all the goods that were gotten from them. The earl laid this bare before his men, and sought counsel from them as to which choice he should take, but most of them were eager to fall on the castlemen, and thought it bid fair for spoil. And so earl Rognvald and his host went into that agreement with the landsmen. But when it drew near to Yule, earl Rognvald called his men to a talk and said: "Now have we sat here awhile, and yet we have had nothing to do with the castlemen, but the landsmen are getting rather slack in their dealings with us; methinks they think that what we promised them will have no fulfilment; but still that is not manly not to turn our hands to what we have promised. Now, kinsman Erling will I take counsel from you in what way we shall win the castle, for I know that ye are here some of you the greatest men for good counsel; but still I will beg all those men who are here that each will throw in what [he thinks] is likeliest to be worth trying." Erling answered the earl's speech: "I will not be silent at your bidding, but I am not a man for counsel; and it would be better rather to call on those men for that who have seen more, and are more wont to such exploits, as is Eindrid the young. But here it will be as the saying goes, 'You must shoot at a bird before you get him.' And so we will try to give some counsel whatever comes of it. We shall today, if it seems to you not bad counsel or to the other shipmasters, go all of us to the wood, and bear each of us three shoulder-bundles of faggots on our backs under the castle; for it seems to me as though the lime will not be trusty if a great fire is brought to it. We shall let this go on for the three next days and see what turn things take." They did as Erling bade. And when that toil was over, it was come right on to Yule. The bishop would not let them make their onslaught while the Yule high feast stood over them.
That chief's name was Godfrey who dwelt in the castle; he was a wise man and somewhat stricken in years. He was a good clerk, and had fared far and wide, and knew many tongues. He was a grasping man and a very unfair man. He calls together his men when he saw their [Rognvald's] undertakings, and said to them: "This scheme seems to me clever and harmful to us which the Northmen have taken in hand; it will befall us thus if fire is borne against us, that the stone wall round the castle will be untrusty, but the Northmen are strong and brave; we shall have to look for a sharp fight from them if they get a chance. I will now take counsel with you what shall be done in this strait which has befallen us." But his men all bade him see to that for them. Then he began to speak, and said: "My first counsel is that ye shall bind a cord round me and let me slide down the castle wall tonight. I shall have on bad clothes and fare into the camp of the Northmen, and know what I can find out." This counsel was taken as he had laid it down. And when Godfrey came to earl Rognvald, and said he was an old beggar carle, and spoke in Spanish; they understood that tongue best. He fared about among all the booths and begged for food. He found out that there was great envy and splitting into parties amongst the Northmen. Eindrid was the head of one side, but the earl of the other. Godfrey came to Eindrid and got to talk with him, and brought that before him that the chief who held the castle had sent him thither. "He will have fellowship with thee, and he hopes that thou wilt give him peace if the caste be won; he would rather that thou shouldst have his treasures, if thou wilt do so much in return for them, than those who would rather see him a dead man." Of such things they talked and much besides. But the earl was kept in the dark; all this went on by stealth at first. And when Godfrey had stayed a while with the earl's men, then he turned back to his men. But this was why they did not flit what they owned out of the castle, because they did not know whether the storm would take place at all; besides they could not trust the landfolk.
93. It was the tenth day of Yule that earl Rognvald rose up. The weather was good. Then he bade his men put on their arms, and let the host be called up to the castle with the trumpet. Then they drew the wood towards it, and piled a bale (5) round about the wall; the earl drew up his men for the onslaught where each of them should go. The earl goes against it from the south with the Orkneyingers; Erling and Aslak from the west; John and Gudorm from the east; Eindrid the young from the north, with his followers. And when they were boun for the storm they cast fire into the bale. Then the earl sang:
"Ermingerd's white handmaid bore
Wine to men, the goddess bright
Of driven snow, so fair she seemed
To my vision when we met;
Now the warrior band resolves
To rush onward and attack
Castle-garrison with fire;
Sharp-swords spring from out the sheaths."
Now they begin to press on fast both with fire and weapons. Then they shot hard into the work, for they could not reach them by any other attack. The castlemen stood loosely here and there on the wall, for they had to guard themselves against the shots. They poured out too burning pitch and brimstone, and the earl's men took little harm by that. Now it turned out, as Erling had guessed, that the castle wall crumbled before the fire when the lime would not stand it, and there were great breaches in it. Sigmund angle was the name of a man in the earl's body-guard; he was Sweyn Asleif's son's stepson; he pressed on faster than any man to the castle, and ever went on before the earl; he was then scarcely grown up. And when the storm had lasted awhile, then all men fled from the castle wall. The wind was on from the south, and the reek of the smoke lay towards Eindrid and his men. And when the fire began to spread very fast, then the earl made them bring water, and cool the rubble that was burned. And then there was a lull in the assault. (6) Then earl Rognvald sang a song:
"Aye shall I that Yule remember,
Warrior! which we spent at Agdir,
East among the fells with Solmund,
Steward strong of Norway's king;
Now again at that same season
Of another year as then
Stunning din of swords I make
On the castle's southern verge."
And again he sang:
"Well pleased was I when the wine-tree (7)
Listened to my winning words;
Past all hope then was I given
At harvest to the foreign maid;
Now again I sate the eagles,
Since full well we love the girl
Nobly born; and now the freestone
Set in mortar must give way."
Then Sigmund angle sang this:
"Bear these words back when the spring comes
To the goddess needle-plying,
Wearing gems from fell-side won,
Bear them o'er the sea to Orkney;
That no warrior, though he were
Wight of elder years, went farther
Forward 'neath the castle walls,
When strokes sung high at early morn."
After that the earl made ready to storm, and Sigmund angle with him. There was then but a little struggle, and they got into the castle. There many men were slain, but those who would take life gave themselves up to the earl's power. There they took much goods, but they did not find the chief, and scarcely any precious things. Then there was forthwith much talk how Godfrey could have got away; and then at once they had the greatest doubt of Eindrid the young, that he must have passed him away somehow, and that he [Godfrey] must have gone away under the smoke to the wood.
After that earl Rognvald and his host stayed there a short time in Galicialand, and held on west off Spain. They harried wide in that part of Spain which belonged to the heathen, and got there much goods. They ran up into a thorpe there, as the earl told them. But those who dwelt in the thorpe ran together and made ready to battle; then there was a hard struggle, and the landfolk fled at last, but many were slain. Then the earl sang a song:
"Lady-meeting now I long for;
Out away in Spain was driven
Foe in speedy flight, and many
Ring-trees (8) panting rushed before me;
We were worthy Ermingerda,
For that then sweet songs were chaunted
In our praises to the people;
Corses covered all the field."
After that they sailed west off Spain, and got there a great storm, and lay three days at anchor, so that they shipped very much water, and it lay near that they had lost their ships. Then the earl sang:
"Cool fields goddess! (9) never shall I
Free afraid in wintry storm
If along the good ship's sides
Hemp and cable do not snap;
To the white-hued clad in linen,
To lady proud my word when sailing
South I gave; and now the wind
To the Sound soon bears my ship."
After that they hoisted their sails, and beat out to Njorfa Sound (10) with a very cross wind. (11) Then Oddi the little sang:
"Hearty friend of men, who drinketh
Mead in-doors, hath often spent
Seven much more cheerful days
With the captain of the sound-tree; (12)
But today the high-souled Rognvald,
With his band of shielded men,
On his bright-hued wooden horse
Ran for Njorvi's narrow Sound."
And as they were just beating into the Sound, the earl sang:
"Eastern wind hath borne along
Our ships at winter-tide
Far from the French lady's hands;
Come, run out our boom to tack;
We shall have to gird our sea-stag
Half-mast high off Spain today;
Soon to Svidrir's stormy Sound,
Speeds the gale our ships along."
They sailed through Njorfa Sound, and then the weather began to get better. And then as they bore out of the Sound, Eindrid the younger parted company from the earl with six ships. He sailed over the sea to Marseilles, but Rognvald and his ships lay behind at the Sound, and men talked much about it, how Eindrid helped Godfrey away. Then the earl made them hoist their sails; they sailed on the main, and steered a south course along Sarkland. (13) Then Rognvald sang a song:
"North away the land still trends,
Brave ship spares not now the wave,
Nor shall now this man be slow
To break out in burst of song;
This soft belt of earth (14) I cut
Off the Spanish shore today;
With thin keel, this hateful bight
To a lazy longshoreman."
Nothing is told of the voyage of the earl and his men before they came south off Sarkland, and lay in the neighbourhood of Sardinia, and knew not what land they were near. The weather had turned out in this wise, that a great calm set in and mists and smooth seas --- though the nights were light --- and they saw scarcely at all from their ships, and so they made little way. One morning it happened that the mist lifted. Men stood up and looked about them. Then the earl asked if men saw anything new. They said they saw naught but two islets, little and steep; and when they looked for the islets the second time, then one of the islets was gone. They told this to the earl; he began to say: "That can have been no islets, that must be ships which men have out here in this part of the world, which they call Dromonds; (15) those are ships big as holms to look on. But there where the other Dromond lay a breeze must have come down on the sea, and they must have sailed away, but these must be wayfaring men, either chapmen or faring in some other way on their business." After that the earl lets them call to him the bishop and all the shipmasters; then he began to say: "I call you together for this, lord bishop and Erling my kinsman; see ye any scheme or chance of ours that we may win victory in some way over those who are on the Dromond." The bishop answers: "Hard, I guess, will it be for you to run your longships under the Dromond, for ye will have no better way of boarding than by grappling the bulwarks with a broad axe, but they will have brimstone and boiling pitch to throw under your feet and over your heads. Ye may see, earl, so wise as ye are, that it is the greatest rashness to lay one's self and one's men in such risk." Then Erling began to speak: "Lord bishop," he says, "likely it is that ye are best able to see this that there will be little hope of victory in rowing against them. But somehow it seems to me that though we try to run under the Dromond, so methinks it will be that the greatest weight of weapons will fall beyond our ships, if we hug her close, broadside to broadside. But if it be not so, then we can put off from them quickly, for they will not chase us in the Dromond." The earl began to say: "That is spoken like a man and quite to my mind. I will now make that clear to the shipmasters and all the crews, that each man shall busk him in his room, and arm himself as he best can. After that we will row up to them. But if they are Christian chapmen, then it will be in our power to make peace with them; but if they are heathen, as I feel sure they are, then Almighty God will yield us that mercy that we shall win the victory over him. But of the war-spoil which we get there, we shall give the fiftieth penny to poor men." After that men got out their arms and heightened the bulwarks of their ships, and made themselves ready according to the means which they had at hand. The earl settles where each of his ships should run in. Then they made an onslaught on her by rowing, and pulled up to her as briskly as they could.
94. But when those who were on board the Dromond saw that ships were rowing up to them, and that men meant to make an onslaught on them, they took silken stuffs and costly goods and hung them out on the bulwarks, and then made great shoutings and hailings; and it seemed to the earl's men as though they dared the Northmen to come on against them. Earl Rognvald laid his ship aft alongside the Dromond on the starboard, but Erling aft too on the larboard. John and Aslak, they laid their ships foreward each on his own board, but the others amidships on both boards, and all the ships hugged her close, broadside to broadside. And when they came under the Dromond, her sides were so high out of the water that they could not reach up with their weapons. But they [the foe] poured down blazing brimstone and flaming pitch over them. And it was as Erling guessed it would be, that the greatest weight of weapons fell out beyond the ships, and they had no need to shield themselves on that side which was next to the Dromond, but those who were on the other side held their shields over their heads and sheltered themselves in that way. And when they made no way with their onslaught, the bishop shoved his ship off and two othes, and they picked out and sent thither their bowmen, and they law within shot, and shot thence at the Dromond, and then that onslaught was the hardest that was made. Then those [on board the Dromond] got under cover, but thought little about what those were doing who had laid their ships under the Dromond. Earl Rognvald called out then to his men that they should take their axes and hew asunder the broadside of the Dromond in the parts where she was least iron-bound. But when the men in the other ships saw what the earls men were about, they also took the like counsel. Now where Erling and his men had laid their ship a great anchor hung on the Dromond, and the fluke was hung by the crook over the bulwark, but the stock pointed down to Erling's ship. Audun the red was the name of Erling's bowman; he was lifted up on the anchor-stock. But after that he hauled up to him more men, so that they stood as thick as every they could on the stock, and thence hewed at the sides as they best could, and that hewing was by far the highest up. And when they had hewn such large doors that they could go into the Dromond, they made ready to board, and the earl and his men got into the lower hold, but Erling and his men into the upper. And when both their bands had come up on the ship, there was a fight both great and hard. On board the Dromond were Saracens, what we call Mahomet's unbelievers. There were many blackamoors, and they made the hardest struggle. Erling got there a great wound on his neck near his shoulders as he sprang up into the Dromond. That healed so ill, that he bore his head on one side ever after. That was why he was called wryneck. And when they met, earl Rognvald and Erling, the Saracens gave way before them to the forepart of the ship, but the earl's men then boarded her one after another. Then they were more numerous, and they pressed the enemy hard. They saw that on board the Dromond was that one man who was both taller and fairer than the others; the Northmen held it to be the truth that that man must be their chief. Earl Rognvald said that they should not turn their weapons against him, if they could take him in any other way. Then they hemmed him in and bore him down with their shields, and so he was taken, and afterwards carried to the bishop's ship, and few men with him. They slew there much folk, (16) and got much goods and many costly things. When they had ended the greatest part of their toil, they sat down and rested themselves. Then the earl sang this:
"Famous in victorious glory,
Erling, brave in battle, went
'Gainst the galleon, tree of spears, (17)
When our banners dripped with blood;
Low we laid the swarthy champions,
Blood of foemen then was shed
Far and wide, and soldiers brave
Died their keen-edged faulchions red."
And again he sang:
"We make up our minds to win
The galleon, slaughter this I call;
At early dawn the warrior crew
Reddened all their blades with gore;
North and from the north the lady
Of this shower of spears will hear
Up to Nerbon; from our people
Foemen loathsome life-loss bore."
Men spoke of these tidings which had happened there. Then each spoke of what he thought he had seen; and men talked about who had been the first to board the Dromond, and could not agree about it. Then some said that it was foolish that they should not all have one story about these great tidings; and the end of it was that they agreed that earl Rognvald should settle the dispute; and afterwards they should all back what he said. Then the earl sang:
"First upon the gloomy galleon
Ruddy Audun went with eager
Daring, and the warrior dauntless
Swift dashed on to seize the spoil;
There at last we reached to redden
Weapons in our foeman's blood;
Mankind's God hath ruled it so;
On the planks fell corses black."
When they had stripped the Dromond, they put tire into her and burnt her. And when that tall man whom they had made captive saw that, he was much stirred and changed colour, and could not hold himself still. But though they tried to make him speak, he said never a word, and made no manner of sign, nor did he pay any heed to them whether they promised him good or ill. But when the Dromond began to blaze, they saw as though blazing molten ore ran down into the sea. That moved the captive man much. They were quite sure then that they had looked for goods carelessly, and now the metal had melted in the heat of the fire, whether it had been gold or silver. Earl Rognvald and his men sailed thence south under Sarkland, and lay under a sea-burg, and made a seven nights' truce with the townsmen, and had dealings with them, and sold them the men whom they had taken. No man would buy the tall man. And after that the earl gave him leave to go away, and four men with him. He came down the next morning with a train of men, and told them that he was a prince of Sarkland, and had sailed thence with the Dromond and all the goods that were aboard her. He said too he thought that worst of all that they burnt the Dromond, and made such waste of that great wealth, that it was of no use to any one. "But now I have great power over your affairs. Now ye shall have the greatest good from me for having spared my life, and treated me with such honour as ye could; but I would be very willing that we saw each other never again. And so now live safe and sound and well." After that he rode up the country, but earl Rognvald sailed thence south to Crete, and they lay there in very foul weather. Then Armod sang a song when he kept watch at night on board the earl's ship.
"On the keel-horse we keep watch,
Where below the stiff ribs dashes
Wave on wave; this weary work
Have we here to win till morning;
O'er my shoulder now I look
Back on Crete, while milksop soft
Sleeps to night with sleek-skinned maiden,
Kind in her close-fitting smock."
95. The earl and his men lay under Crete till they got a fair wind for Jewry-land, and came to Acreburg early on a Friday morning, and landed then with such great pomp and state as was seldom seen there. Thorbjorn the swarthy then made a song:
"In the Orkneys for a winter
Was I serving with the chief;
Feeder of the bird of battle
First arose to strive in fight;
Now the shield on Friday morning
Here we bear with eager haste,
With the earl in battle proven,
In watery port of Acre town."
The earl and his men stayed in Acreburg a while. There sickness came into their ranks, and many famous men breathed their last. There Thorbjorn the swarthy a liegeman breathed his last. Oddi the little sang:
"Barks of chieftains
Thorbjorn bore,
Swarthy of hue,
By Thrasness swift;
Under the best of skalds
Woodbear (18) trode
Ati's acres
To Acreburg.
Then saw I him,
The hero's friend,
Sprinkled with mould
In mother church;
Now the soil stony,
By sunbeam blest,
Lies heavy o'er him
In southern land."
Earl Rognvald and his men then fared from Acreburg, and sought all the holiest places in the land of Jewry. They all fared to Jordan and bathed there. Earl Rognvald and Sigmund angle swam across the river, and went up on the bank there, and thither where was a thicket of brushwood, and there they twisted great knots. Then the earl sang:
"For the men a coil I twisted
Of the way-thong on the heath,
Out on Jordan's further bank;
Clever woman this will learn;
But I trow that it will seem
Long to go so far as this
To all lazy stay-at-homes;
On wide field the blood falls warm."
Then Sigmund sang:
"I will wreathe another knot
For the sloth who sits at home;
Sooth to say that we have set
For his child a snare today."
The earl sang:
"To the coward here we twine
In the thicket close a knot,
On this feast of holy Laurence;
Tired to quarters good I came."
After that they fared back to Jerusalem. And when they came close to the city, then earl Rognvald sang:
"At this bard's breast hangs a cross,
Twixt his shoulder-blades a palm;
Pride of heart shall be laid low;
Soldiers scale the cliffs in order."
96. Earl Rognvald and his men fared that summer from the land of Jewry, and meant to go north to Micklegarth, and came about autumn to that town which is called Imbolar. (19) They stayed there a very long time in the town. They had that watchword in the town if men met one another walking where it was throng and narrow, and the one thought it needful that the other who met him should yield him the path, then he says thus: "Out of the way," "Out of the way." One evening as the earl and his men were coming out of the town, and Erling wryneck went out along the whart to his ship, some of the townsmen met him and called out, "Out of the way," "Out of the way." Erling was very drunk, and made as though he heard them not, and when they ran against one another, Erling fell off the wharf, and down into the mud which was below, and his men ran down to pick him up, and had to strip off every stitch of his clothes, and wash him. Next morning when he and the earl met, and he was told what had happened, he smiled at it and sang:
" 'Mid-street' my friend would not call
So he had in filth to fall
Head and heels, and thus in that
Great misfortune nearly followed;
Then I trow the king's own cousin
Little comely looked when rolling
midst the mud in Imbolar;
To his breeks the blue clay clung."
These tidings happened a little while after there in the town, when they came out of the town very drunk that John limpleg's men missed him, but no man else. They sent at once to look for him on board the other ships that night, and he could not be found, but they could not look for him upon the land in the night. But next morning they rose up as soon as ever it was light, and found him a little way from the burg-wall, and he had breathed his last, and they found wounds on him. But it was never known who had given him his hurt. Then they bestowed burial on his body, and found him a grave at the church. After that they fared away thence. And nothing is told of their voyage before they come north to Engilsness [Cape St. Angelo]. There they lay some nights and waited for a wind which would seem fair to them to sail north along the sea to Micklegarth. They took great pains then with their sailing, and so sailed with great pomp just as they had heard that Sigurd Jewryfarer had done. And as they sailed north along the sea, earl Rognvald sang a song:
"Let us ride on Refil's steed (20)
Out to Micklegarth with speed;
From the field draw not the plough,
Ear the main with dripping prow;
Take we bounty of the king,
Push we on while weapons ring,
Redden maw of wolf with gore,
Mighty monarch bow before."
97. When earl Rognvald and his men came to Micklegarth, they had a hearty welcome from the emperor and the Varangians. Menelaus was then emperor over Micklegarth, whom we call Manuel; he gave the earl much goods, and offered them bounty-money if they would stay there. They stayed there awhile that winter in very good cheer. There was Eindrid the young, and he had very great honour from the emperor. He had little to do with earl Rognvald and his men, and rather tried to set other men against them. Earl Rognvald set out on his voyage home that winter from Micklegarth, and fared first west to Bulgaria-land to Dyrrachburg. (21) Thence he sailed west across the sea to Poule. (22) There earl Rognvald and bishop William and Erling and all the nobler men of their band landed from their ships, and got them horses, and rode thence first to Rome, and so homewards on the way from Rome until they come to Denmark, and thence they fared north to Norway. There men were glad to see them, and this voyage was most famous, and they who had gone on it were thought to be men of much more worth after than before. While they had been on their travels Ogmund the gallant, Erling wryneck's brother had died; he was thought of most worth of those brothers while they were both alive. Erling threw in his lot at once with king Ingi, because he leant most to him of those brothers in all friendship, and they never parted so long as they both lived.
But after king Ingi's fall Magnus was chosen to be king over that band, the son of Erling and Kristina, daughter of king Sigurd Jewryfarer; but Erling alone had then the whole rule over the land in Norway. Waldemar the Dane-king gave Erling the title of earl; he became the greatest man after that, and a mighty chief, as is written in his saga. Eindrid the young came from abroad some winters later than earl Rognvald and his men, and he threw in his lot then with king Eystein, for he would have nothing to do with Erling. But after the fall of king Eystein, these, Eindrid the young and Sigurd son of Havard the freeman of Reyrir, got together a band, and chose as king Hacon broadshoulders, son of king Sigurd Harold's son. They slew Gregory Dag's son and king Ingi. Those two, Eindrid and Hacon, fought with Erling wryneck under Sekk; there Hacon fell but Eindrid fled. Earl Erling let Eindrid the young be slain sometime after away east in the Bay.
98. Earl Rognvald stayed a very long time in Hordaland that summer when he came into the land, and heard then many tidings out of the Orkneys. It was told him that there was great strife, and the chieftains had gone into two bands, but there were few who sat by so that they had no share in the strife. Earl Harold was on one side, but on the other earl Erlend and Sweyn Asleif's son. And when the earl heard that said, he sang this song:
"Now the princes of the people
Have gone back on many an oath;
That is blasphemy 'gainst God;
Men's ill redes now come to light;
But this evil will not lessen
In those who guile devise at home;
So let us on lissom leg
Step light so long as beard will wag."
The earl had no ships at his command. Then he looked to his kinsfolk and friends that they should get him some longships made that winter. They took that well upon them, and granted him in that matter just what he asked. The earl busked him that summer to fare west into the Orkneys to his realm, and he was very late boun, for he lingered much. He fared west on board that trading-ship which Thorhall Asgrim's son owned; he was an Icelander, and of great kindred, and had a house south at Bishopstongues. The earl had for all that a great train on board the ship and a noble band of companions. They made Scotland when the winter was far spent, and long lay off Scotland under Turfness. The earl came a little before Yule into the Orkney to his realm.
99. Now shall be told what tidings happened in the Orkneys while earl Rognvald was abroad on his travels.
That same summer that the earl had fared away from the land, came east from Norway king Eystein son of Harold Gilli; he had a great host. And when he came into the Orkneys he steered with his host for South Ronaldshay. Then he heard that earl Harold Maddad's son had fared over to Caithness with a twenty-benched ship, and had eighty men with him; he lay in Thurso. But when king Eystein heard of him, he manned three cutters and fared west over the Pentland-firth, and so to Thurso. He came there so that the earl and his men were not ware of it before the king's men boarded their ship and made the earl captive. He was led before the king, and their dealings turned out so, that the earl ransomed himself with three marks of gold, but his realm he gave over into king Eystein's hands, so that he was to hold it of him ever after. Then the earl became king Eystein's man, and bound that with oaths. And after that king Eystein fared to Scotland, and harried there that summer. He harried far and wide too round England on that voyage, and he was thought to aveng king Harold Sigurd's son. After that king Eystein fared east into his realm to Norway, and very various stories were told of his doings. Earl Harold stayed behind in the Orkneys in his realm, and he was in good favour with most men. Earl Maddad his father was then dead, but his mother Margaret had come out into the Orkneys. She was a fair woman and very proud and haughty. At that time David the Scot-king died, and Malcolm his grandson (23) was taken to be king; he was a child in years when he took the realm.
100. Erlend, son of Harold smooth-tongue, was most of his time in Thurso, but sometimes he was in the Southern isles, or a-roving after earl Ottar was dead. He was the most promising man, and thoroughly trained and skilled in most things, bountiful of money, blithe and ready to listen to good advice, and of all men most beloved by his followers. He had a great train. Anakol was the name of a man, he was Erlend's fosterer, and had most weight in his counsels. Anakol was a viking and a man of good birth and great hardihood, a Southislander by kin; he was Erlend's counsellor.
When Erlend heard that earl Rognvald was gone away from his realm abroad to Jerusalem, he went to him to give him the title of earl and Caithness as a lordship, as his father Harold had held it from king David, king Malcolm's grandfather. King Malcolm was then a child in years, but for that Erlend had there many noble kinsfolk who backed his cause, it came about that the Scot-king gave Erlend the title of earl, and granted him half Caithness with his kinsman Harold. Then Erlend fared to Caithness and met his friends there. After that he gathered force to himself and fared out into the Orkneys. There he bade them do homage to him, but earl Harold Maddad's son got a force together at once, when he heard of Erlend, and had many men on his side. Then men went between those kinsman, and tried to set them at one. Erlend asked for half the isles with Harold, but he will not give them up, and the end of it was that peace was fixed for that year. But the plan was that Erlend shall fare east into Norway to find king Eystein and ask for that half which earl Rognvald owned, and then Harold said he would give it up. Then Erlend fared east into Norway, but Anakol and some of his train were behind in the Orkneys. Gunni Olaf's son, Sweyn Asleif's son's brother, had got a child by Margaret earl Harold's mother, but the earl made him an outlaw. From that unfriendliness sprung up between Sweyn and earl Harold, and Sweyn sent Gunni south into the Lewes to his friend Ljotolf, with whom Sweyn had been before. Fogl was the name of Ljotolf's son; he was with earl Harold, and he and Sweyn had little to say to one another. When earl Erlend fared east to Norway, earl Harold fared over to Caithness, and sat that winter in Wick. Sweyn Asleif's son was then in Thraswick in Caithness, and had under his charge the farms of his stepsons. He had first to wife Ragnhild Ogmund's daughter; they were but a short while together. Olaf was their son. After that he had to wife Ingirid Thorkel's daughter. Andrew was their son. It was on Wednesday in Passion week that Sweyn had gone up into Lambaburg with some men. They saw where a ship of burden fared from the east off the Pentland firth, and Sweyn thought he knew that there must be earl Harold's men, whom he had sent after his scatts to Shetland. Sweyn bade his men go on board ship, and pull out to the ship of burden, and so they did. They took the ship of burden and all that was worth anything, but shoved earl Harold's men ashore, and they went east to Wick and told him. Earl Harold said little in answer, and says that he and Sweyn would take it by turns to have each other's goods, and he quartered his men about at different houses during Easter. Then the Caithness men said that the earl was on his visitations. But as soon as ever Easter was over, Sweyn fared away with the ship of burden and a rowing cutter to the Orkneys. And when they came to Scapa-neck, they took there a ship from Fogl Ljotolf's son; he was then come from the south out of the Lewes from his father, and meant to go to earl Harold. And in that trip they took about twelve ounces of gold from Sigurd cloven-foot, earl Harold's house-carle; that money had been brought into his house, but they were in Kirkwall who owned it. After that Sweyn fared over to the Ness and up into Scotland, and found Malcolm the Scot-king at Aberdeen. He was then nine winters old. (24) There Sweyn was a month in very good cheer, and the Scot-king bade him take all those rights and easements in Caithness which he had owned ere he fell out with earl Harold. Sweyn thanked the king. After that Sweyn busked him to go away, and he and the Scot-king parted with great love. Then Sweyn fared to his ships, and sailed from the south to the Orkneys. Anakol was then in Deerness when Sweyn and his men sailed from the south, and they saw his sails off the east side of the Mull. They sent to Sweyn and his men Gauti the Master of Skeggbjornsstead, and Anakol begged that Sweyn would come to terms with Fogl about taking the ship, for there was kinship between them, and Fogl was then with Anakol. But when Gauti found Sweyn and his men, and told him Anakol's words, then Sweyn bade them sail to Sanday and meet him there, for he said he must sail thither at once. There was a very numerous meeting there to make matters up, and the atonement was only brought about slowly. But the end of it was that Sweyn alone was to make what award he chose. After that Anakol threw in his force with Sweyn, and they bound themselves to try to bring about an atonement between him and earl Erlend when he came from the east, for there was feud between them for the burning of Frakok. Sweyn and Anakol fared to Stronsay, and lay by Hofsness some nights. Thorfinn Brusi's son then dwelt in Stronsay; he had then to wife Ingigerd Sweyn's sister, whom Thorbjorn clerk had left to herself. When Sweyn and Anakol lay by Hofsness, earl Erlend sailed up from off the main, and Anakol and Thorfinn Brusi's son fared out at once to meet him, and tried to bring about an atonement between him and Sweyn, and the earl took the offer of atonement heavily, and said Sweyn had always gone against the stream towards his kinsfolk and himself, but not kept to what he [Sweyn] and earl Ottar had settled as to lending him [Erlend] strength to get the realm for himself. (25) Then Sweyn offered to the earl his following and counsel, and they were trying to bring the atonement about all day, but it was not brought about before they both of them, Anakol and Thorfinn, gave out that they would follow Sweyn out of the islands if the earl would not be atoned with him. Earl Erlend brings back from the east that message from king Eystein, that he should have that lot of the Orkneys which earl Harold had owned before. Sweyn gave that counsel, when he and the earl were set at one, that they should fare at once to find earl Harold ere he heard that of others, and bid him give up the realm to him. It was done as Sweyn said. They met earl Harold off Kjarrekstead, (26) and he lay on shipboard. It was on Michaelmas morning that earl Harold and his men saw that longships were faring up to them, and they doubted that there would be strife. They ran from their ships and into the castle that was then there. Arni Hrafn's son was the name of a man who ran from earl Harold's ship and to Kirkwall; he was so scared that he did not know that he had his shield at his back before he stuck fast in the church-door. Thorgeirr was the name of a man who was there inside and saw him Arni's messmates thought that he was lost, and looked for him two days. Earl Erlend and Sweyn ran from their ships to the castle after earl Harold and his men, and attacked them all that day both with fire and weapons. They made a very stout defence, and the darkness of night parted them. There many men were wounded on either side, but earl Harold and his men had surely been worn out and forced to give themselves up to them if the onslaught had lasted longer. But next morning freemen came up, friends of both sides, and tried to bring about an atonement between them, and Sweyn and earl Erlend were loath to make matters up. But still it came about that they were set at one on these terms, that earl Harold swore oaths that Erlend should have his (Harold's), share of the isles, and that he would never make any claim against him for that realm. These oaths were taken before many of the best men then in the isles as witnesses, and after that earl Harold fared over to the Ness, and so on up to Scotland to his kinfolk, then few Orkneyingers fared with him. Earl Erlend and Sweyn and his companions summoned a Thing of the freemen in Kirkwall, and the freemen came to it from all the isles. Earl Erlend pleaded his cause, and so too did many others of his friends and kinsfolk. Then the earl said that king Eystein had given him that realm in the Orkneys which earl Harold had before had in his keeping; then he begged the freemen to do him homage. He had there with him Eystein's letters, which proved that he spoke sooth. So it came about that the freemen yielded obedience to earl Erlend, and then he took under him all the Orkneys, and made himself chief over them. But it was so settled between earl Erlend and the freemen, that he should not withhold from earl Rognvald that half of the realm which he owned, if it were fated that he should come back. But if earl Rognvald claimed more than half, then the freemen should hold that against him along with earl Erlend. Sweyn Asleif's son was ever with earl Erlend, and bade him be wary, and not trust too well earl Harold or the Scots. They lay most part of the winter on shipboard, and kept spies out away from them. But when Yule drew on, and the weather began to grow hard, then Sweyn fared home to Gairsay to his house, but bade the earl be not the less wary though they were parted, and so the earl did, for he lay long on shipboard, and gathered stores together in no one place for his Yule feast.
1. France] Valland in its widest sense means all the Romano-Celtic nations in the west of Europe, and is used just as the Germans speak of Welschland. In a more restricted sense it is used of the north-west of France, or of Brittany and Normandy. Fm. S. iv. 59. Here it seems to include both France and Spain.
2. This is probably the best reading: The "seaburg" might be Bilbao on the "Nerbion" or "Nervion."
3. A periphrasis for "gold."
4. A periphrasis for "ships."
5. bale] The old meaning of the word was a heap of fuel for a fire, a pyre, whence all the other meanings of the word and its compounds, as "baleful" and "balefire" are derived.
6. M.O. reads thus: "and cool the grit that had run (been fused by the heat) before they made ready to the storm. But while the lull lasted the earl sang this song."
7. A periphrasis for "woman."
8. Ring-trees, a periphrasis for men.
9. Cool fields goddess, a periphrasis for lady, i.e. Ermengarda.
10. The Gut of Gibraltar.
11. The Danish Translation reads, "for the wind was very much on one side." Fl. reads "a very fair wind."
12. A periphrasis for "a ship."
13. Barbary.
14. A periphrasis for "sea."
15. Also called "Dromons" from the Greek "dromwn," used at first for a swift ship of war, and afterwards for any large vessel. See Du Cange, s.v. "Dromones."
16. Fl. reads, "but every other man's child they slew," which is wrong. Compare the sale of the prisoners further on.
17. Periphrasis for man, i.e. Erling.
18. A periphrasis for "ship."
19. Imbolar] It is very hard to identify this place. If Ægissness be the true reading at the end of this chapter, Imbolar may very well be the island of Imbros at the mouth of the Dardanelles, for Ægisness is said to be the extreme point of the Thracian Chersonese. On the other hand, if Engilsness be the true reading in the passage referred to, Imbolar must be sought for in the south-western part of Asia Minor, or even in Crete, for Engilsness, or Egilsness, is identified with Cape Malea or St. Angelo in the Peloponese. Munch inclines to the latter view, N. H. iii, 840, note. G. V. supposes, in the Icel. Dict., that Imbolum is a mistake of the Northmen for "empolij" as "miðhæfi" a little further on is a distortion of "metabhqi" "get down" or "out of the way."
20. A periphrasis for "ship."
21. Durazzo.
22. Apulia.
23. Grandson] The Cd. reads "son," the Tr. "grandson" correctly.
24. nine winters old] King Malcolm was born in 1140, and was therefore about twelve years old at this time. The Chron. de Melrose says that he was twelve years old at his accession. Comp. Munch, N. H. iii, 848, note, who places these events in the year 1154.
25. himself] Comp. ch. 78.
26. Kjarrekstead] Munch N. H. iii., 849, note, has well pointed out that Knarrarstöðum, the present Knarstane, is probably the right reading here. Kjarrekstödum, answering to the present Cairston or Stromness, would be too far off the Arni's flight, while Knarstane is within easy reach of Kirkwall.
101. It happened on the tenth day of Yule that Sweyn sat in Gairsay and drank with his house-carles; he began to speak and rubbed his nose: "It is my meaning that now earl Harold is on his voyage to the isles." His house-carles say that that were unlikely for the storms' sake that then lay over them. He said he knew that they would think so. "And now," says he, "I will not send the earl news of this for my foreboding all alone, but I doubt though that there is worse counsel in that." So that talk fell to the ground, and they drank on as before. Earl Harold began his voyage out to the Orkneys at Yule. He had four ships and one hundred men; he lay two nights off Grimsay. They landed at Hamnavoe in Hrossey; thence they went the thirteenth day of Yule to Firth. They were in Orkahow while a snow-storm drove over them, and there two men of their band lost their wits and that was a great hindrance to their journey. It was in the night that they came to Firth; it happened then that earl Erlend had gone on board his ship, but he had drunk that day up at the house. Earl Harold and his men slew two men there, and the name of one of them was Kettle; (1) but they took prisoners four men: Arnfinn Anakol's brother, Ljot was the name of the second, and two others. Earl Harold fared back to Thurso, and Thorbjorn clerk and his men. But those brothers Benedict and Eric fared to Lambaburg, and had Arnfinn along with them. At once that very night, as soon as earl Erlend was ware of the strife, then he sent men to Gairsay to tell Sweyn, and he [Sweyn] made them run down to his ships to the sea the day after, and fared to find earl Erlend, as he had sent word, and they were then on shipboard most of the winter. Benedict and his brother sent that message, that Arnfinn would only be set loose on those terms, if earl Erlend and his men would let them have that ship which they had taken off Kjarrekstead. The earl was rather eager that the ship should be given up; but Anakol set his face against it, and said that Arnfinn should get away not a whit the less that winter, though that were not granted. It was on the midweekday (Wednesday) next before the Fast that they Anakol and Thorstein Ragna's son, fared over to the Ness with twenty men in a cutter, and came off the coast in the night. They drew the cutter into a hidden cove under a certain burg. (2) They go up on shore, and hide themselves in thickets a short way from the house in Thraswick, but they dressed up the ship so, that it looked just as if men lay in every seat. Men had come to the ship in the morning, and had no doubt as to what she was. Anakol and his men saw men row in a ship away from the burg and land at the oyce. (3) Then they saw a man too ride out from the burg, and another walking, and knew it was Eric. Then Anakol and his men parted their force, and ten of them went to the sea, down the river, and watched that no one should come to the ship, but the other ten went to the house. Eric came to the homestead a little before them, and went up to the hall, there he heard the sound of armed men, and then ran into the hall, and out at the other door, and wanted to go to the ship, but there the men were in his way, and he got taken captive there, and was carried out into the isles to earl Erlend. Then men were sent to earl Harold, and it was told him that Eric would not be set free till Arnfinn and his companions came safe and sound to earl Erlend, and that was done as he was told. Next spring earl Harold busked him from Caithness, and fared north to Shetland; he meant to take the life of Erlend the young, for he had asked the hand of Margaret the earl's mother, but she had refused. After that he got himself a train of followers, and took her away from the Orkneys, and bore her north to Shetland, and sat himself down in Moussaburg; there he had laid in great stores. But when earl Harold came to Shetland, he sat down round the burg and forbade all supplies, but it is an unhandy place to get at by storm. Then men came up and tried to bring about an atonement between them. Erlend asked that the earl should give him the woman in marriage, but offered himself to strengthen the earl's hands, and said that it was worth more to him to get back his realm, but said too that the likeliest way to do that was to make himself as many friends as he could. That prayer many backed with Erlend, and this was the end of the matter, that they were set at one, and Erlend got Margaret, and after that made ready to follow the earl, and they fared that summer east to Norway. And when that was heard in the Orkneys, then earl Erlend and his men laid their plans, and Sweyn was eager that they should fare a sea-roving, and so get money. And so they did, and fared south to Broadfirth, and harried off the east of Scotland. They fared south to Berwick. (4)
Canute the wealthy was the name of a man, he was a chapman, and sat very often in Berwick. Sweyn and his companions took a ship large and good, which Canute owned, and much goods aboard her; there too his wife was on board. After that they fared south under Blyholm. Canute was then in Berwick when he heard of the robbery; he made a bargain with the men of Berwick for a hundred marks of silver, that they go out to get back the goods. They were most of them chapmen who went out to look for the goods. They fared in fourteen ships to look for them. Now when Erlend and Sweyn lay under Blyholm, Sweyn spoke to them, and told them that men should lie with no awning over their ships; said he had got it into his head that the men of Berwick would come in a great company to look them up at night. But there was a sharp wind on, and men gave no heed to what he said, and all men lay under their awnings, save that on Sweyn's ship there was no awning aft of the mast. Sweyn sat up on the poop in a hairy cloak on a chest and said he was so boun to spend the night. Einar skew was the name of a man on board Sweyn's ship; he spoke and said that far too many stories had been told of Sweyn's bravery; "he is called a better man than other men, but now he dares not throw an awning over his ship." Sweyn made as though he heard not. There were watchmen upon the holm; Sweyn heard how they could not agree as to what they saw. He went up to them and asked about what they strove. They said they could not tell what they saw. Sweyn was the sharpest-sighted of all men, and when he looked steadfastly at the spot, he saw that there were fourteen ships coming on them from the north all together. He went on board his ship and bade the watchmen go on board the ships and tell what had happened. Sweyn bade his men wake up and throw off their awnings. After that a great cry arose, and most men shouted out to Sweyn, and asked what counsel should be taken; he bade men be still, but said his counsel was to lay their ships between the holm and the land, "and try if they will so sail round away from us; but if that may not be, then let us row against them as hard as we can." But other counsellors spoke against that, and said the only plan was to sail away, and so it was done. Then Sweyn spoke: "If ye will sail away, then beat out to sea." Sweyn was last boun. Anakol waited for him. But when Sweyn's ship went faster, then he made them slacken sail, and waited for Anakol, and would not that he should be left behind with a single ship. Then Einar skew said, as Sweyn and his men sailed with all sail: "Sweyn," says he, "is it not so that our ship stands still?" Sweyn says: "I do not think that," says he, "but I counsel thee that thou speakest no more against my bravery, if thou canst not tell for fear's sake whether the ship walks under thee or not, for this is the fastest of all ships under sail." The men of Berwick sailed south away from them, but Sweyn and his fleet then turned in under the mainland. And when they came under the Isle of May, then Sweyn sent men to Edinburgh to tell the Scot-king of the spoil they had taken, but ere they came to the burg, twelve men rode to meet them, and they had bags full of silver at their cruppers. And when they met, the Scottish men asked after Sweyn Asleif's son; they said where he was, and asked what they wanted of him. The Scots said that they had been told that Sweyn was taken prisoner, and the Scot-king had sent them to set him free with that money which they carried with them. Sweyn's men told them the news in return, and fared to find the Scot-king, and told him their errand. The king spoke lightly of the loss of Canute's money, and sent Sweyn a costly shield and other good gifts more. Earl Erlend and Sweyn fared that autumn to the Orkneys and came back rather late.
That summer earl Harold fared to Norway, as was before told. Then too earl Rognvald came back from abroad from Micklegarth into Norway, and Erling wry-neck with him, as was before written. And earl Rognvald came into the Orkneys a little before Yule.
102. Then men at once came between earl Rognvald and earl Erlend, and tried to set them at one. Then men brought forward that understanding which had passed between freemen and earl Erlend, that he should not withhold his share of the isles from earl Rognvald. Then things came to a fixed meeting between those earls in Kirkwall, and at that meeting they made matters up and bound that by oaths. That was two nights before Yule, and the terms of the settlement were that each of them should have half of the isles, and both should guard them against earl Harold or any others if they laid claim to them. Earl Rognvald had then no force of ships before the summer after, when his ships came from the east out of Norway. That winter all stood quiet, but in the spring after the earls laid their plans against earl Harold if he should come from the east, and earl Erlend and Sweyn Asleif's son fared to Shetland, and were to lie in wait for him there if he showed himself. Earl Rognvald fared over to Thurso, for they thought that Harold might make thither when he came from the east, for he had many kinsfolk and friends there. Earl Erlend and Sweyn were in Shetland that summer, and stopped all ships so that no one might go to Norway. Earl Harold fared that summer from the east out of Norway, and had seven ships; he made the Orkneys, but three of his ships were driven into Shetland by stress of weather, and Erlend and Sweyn took them. When earl Harold came into the Orkneys, there he heard those tidings, that earl Rognvald and earl Erlend were atoned, and that each of them was to have half the isles. Then earl Harold thought he saw that as for his choice, nothing was meant for him. Then he took that counsel to fare over to the Ness at once to find earl Rognvald ere earl Erlend and Sweyn came back from Shetland. Earl Erlend and Sweyn were then in Shetland, when they heard that earl Harold was come into the Orkneys with five ships; they held on south at once into the isles with five ships, and got caught in Dynrace, (5) in dangerous tides and a storm of wind, and there they parted company. Then Sweyn bore up for the Fair isle in two ships, and they thought the earl lost. Thence they held on their course south under Sanday, and there earl Erlend lay before them with three ships, and that was a very joyful meeting. Thence they fared to Hrossey, and heard there that earl Harold had fared over to the Ness. But that is to be said of earl Harold's doings, that he came to Thurso and had six ships. Earl Rognvald was then up the country in Sutherland, and sat there at a wedding, at which he gave away his daughter Ingirid to Eric staybrails. News came to him at once that earl Harold was come into Thurso. Earl Rognvald rode down with a great company from the bridal to Thurso. Eric staybrails was Harold's kinsman, and he did all he could to set them at one again, and many others backed that with him, and said that it was as clear as day to them that they ought not to let themselves be parted for the sake of that kinship and those foster-ties and that fellowship which had been between them. So it came about that a meeting was brought to pass between them and peace given, and they were to meet in a castle at Thurso, and they two talk alone, but each of them was to have as many men as the other hard by the castle. They talked long, and things went well with them. They had not met before since earl Rognvald came into the land. And when the day was far spent, earl Rognvald was told that earl Harold's people were flocking thither with arms. Earl Harold said that no harm would come of that. Next after that they heard great blows struck outside, and then they ran out. There was come Thorbjorn clerk with a great train of men, and he began straightway to wound and maimearl Rognvald's men when they met. The earls called out that they should not fight. Then men ran up out of the town and parted them. There fell thirteen of earl Rognvald's house-carles, but he himself was wounded in the face. After that their friends did their best to set them at one again, and so it came about that they were atoned and bound anew their friendship with oaths. This was four nights before Michaelmas. Then too that counsel was taken that they should fare at once that night out into the Orkneys against earl Erlend and Sweyn. They held on with thirteen ships west on the Pentland firth, and ran across to Rognvaldsey, (6) and made the land in Vidvoe, and there went on shore. Earl Erlend and his men lay on shipboard in Bardswick, and thence they saw a great company in Rognvaldsey, and sent out spies thither, and then they had sure news that the earls had been set at one. It was also told them that they would not let them have the power either of strand-slaughter or any other stores of food, and must so mean then and there to cut off their food in the isles. Then earl Erlend and his men went to talk, and he sought counsel of his men. But they all agreed with one voice that Sweyn should see to it what counsel should be taken. But Sweyn gave utterance to this decision, that they should at once that very night sail over to the Ness, and said that they had no strength to strive with both of them there in the isles. He made that show before the people at large, that they would fare to the Southern isles, and be there that winter. That was Michaelmas eve when they sailed on the firth, but as soon as ever they came to Caithness, they hastened up into the country, and drove down to the shore great droves of cattle to slaughter and slaughtered them, and put them on board their ships. Great storms were on and foul weather, and the firth was always impassable. But as soon as ever there was a fair wind, Sweyn sent men in a boat to the other side from the Ness to say that earl Erland had slaughtered cattle on the shore in Caithness, and that they lay boun to sail to the Southern isles as soon as ever they got a breeze. And when these tidings came to earl Rognvald's ears, he brought them before a meeting of householders, and spoke to his people. He bade his men be wary and keep good watch, and lie every night on board their ships, "for there is not an hour of the day or night that I do not look for Sweyn here in the Orkneys, and so much the rather that he made so many words about how he would fare out of the land."
At the beginning of winter Sweyn and his companions fared out of Thurso, and turned west round the coast of Scotland. They had seven ships, and all well manned and trimmed and big. They began their passage by the help of oars alone. But when they were come on their course away from the Ness, earl Rognvald's spies fared out into the isles, and told him these tidings. The earls then rowed their ships to Scapaneck, and earl Rognvald would that they should lie on board their ships a while. Now when Sweyn and his companions had got about as far west as Staur, Sweyn spoke and said that they would not plague themselves any longer by rowing, and bade them put their ships about and hoist their sails. This plan the men thought rather foolish, but still it was done as Sweyn would. But when they had sailed about, the war-snakes ran swiftly before the wind. (7) And nothing is told of their voyage before they come to Vogland (8) in the Orkneys. There they heard that the earls lay at Scapa-neck with fourteen ships off Knarstead. There was then Erlend the young and Eric staybrails, and many other noble men.
103 Thorbjorn clerk had gone east to Paplay at Firth to the house of Hacon churl, his father-in-law. Thorbjorn then had his daughter Ingigerd to wife. It was four nights before Simon's mass that Sweyn uttered that decision, that he would row up and make an onslaught on the earls at night. But that seemed rather foolhardy considering the difference of force which there was. Still Sweyn would have his way, and so it was, for the earl too was rather eager for it.
At even a storm of soft melting sleet set in; then earl Rognvald went away from his ship and meant to go to Ofir to his house; he knew no cause for fear; he was with six men. They came to Knarstead in the sleet storm. There dwelt Botolf bungle, a man from Iceland and a good skald. He asked earl Rognvald to be there with him the night over, and tried to talk him over with many words. They went in, and their clothes were pulled off them; they lay down to sleep, but Botolf was to keep watch. That self same night earl Erlend and his men pulled up against earl Harold and his men, and came upon them unawares, so that they knew nothing of their coming before they heard the warcry. Then they ran to their arms, and defended themselves like men. There was great slaughter, and the onslaught ended so that earl Harold fled away up on shore, when only five men were left upstanding on board the ship. There fell Bjarni Erlend the young's brother, a man of rank and worth, and a hundred men with him, but a whole crowd were wounded. All men ran from their ships and fled up on the land. Few fell of earl Erlend's men, but the earl took there fourteen ships that the earls owned, and all the goods that were on board them. When the most of the work was done, they heard that earl Rognvald had gone away from his ship that evening, and first up to Knarstead, and thither they fared. Botolf the master was outside before the door when they came there, and he gave them a hearty greeting. They asked whether earl Rognvald were there by chance. Botolf said he had been there that night. But they behaved wildly, and asked where he then was, and said he must know. Botolf stretched out his hand up and round about the yard, and sang a song:
"After fowls the chieftain fares;
Soldiers shoot their weapons well;
Yonder heath-hen 'neath the hill
May have hope of blow on neck;
There the cross-bow crushes heath-poults
Wondrously when warriors meet,
Warrior stems that wound the snake; (9)
The king defends his land with sword."
The earl's men ran headlong out of the "town," (10) and he thought he had the best of it who ran fastest and first got power over the earl. But Botolf went indoors and woke up the earl, and tells him those tidings that had happened in the night, and also what the earl's men were after. Then they jumped up and clothed themselves, and fared away at once, and to Orfir to the earl's house, and when they came there, earl Harold was there before them in hiding. Then they fared at once over to the Ness each in his boat, the one with three men and the other with four men. All their men fared over to the Ness as they got passages. Earl Erlend and Sweyn took all the earl's ships and very much goods. Sweyn Asleif's son made them hand over to him as his share all earl Rognvald's treasures that were taken on board his ship, and he sent them to earl Rognvald over to the Ness. Sweyn was very eager that earl Erlend and his men should station their ships out in Vogaland, and that they should lie in that part of the Firth (11) where they could see any sailing of ships as soon as ever they put out from the Ness. He thought it good thence to lie in wait for attacks, if there were any chance of a passage. But earl Erlend made up his mind, for the sake of the egging on of his levies, that they should fare north to Damsay, and there they drank by day in a great hall, but lashed their ships together every evening, and slept in them by night. And so it went up to the Yule fast. It was five nights before Yule, that Sweyn Asleif son fared east to Sandwick to Sigrid his kinswoman; he was to make up a quarrel between her and her neighbour, whose name was Bjorn. But ere he fared away, he spoke to earl Erlend that he should sleep on shipboard by night, and be then not less wary though he [Sweyn] were not with him. Sweyn was one night at the house of his kinswoman Sigrid.
104 Gisl was the name of a man; he was Sweyn's tenant and dear friend. He made a prayer to Sweyn that he should come as a guest to his house, and see how matters stood with him. He had made them brew liquor, and wated to tap it for Sweyn and his men. When they came at even to Gil's (12) house, it was told them that earl Erlend had not gone to the ships the evening before. As soon as ever Sweyn heard this, he sent Margad Grim's son and two other men to the earl, and bade him take heed to his counsel, though he had not done so the night before; "but," says he, "methinks it is to be dreaded that I shall need to take counsel for this earl but a short while longer." Margad and his companions fared to find earl Erlend, and told him Sweyn's words. The earl's men said he [Sweyn] had wondrous ways; they said that one while he thought nothing too dangerous, but sometimes he was so afraid that he scarce knew how to keep himself or others safe. They said that they would sleep in peace on land, and not fare to the ships. The earl said it should be so as Sweyn had laid it down; and the end of it was, that the earl went on board his own ship with four-and-twenty men, but all the others lay up at the house. Margad and those who were on board Sweyn's ship lay in another bay a short way off thence.
This very same night earl Rognvald and earl Harold came unawares upon earl Erlend, so that those watchmen who watched on the isle and on the ship were none of them aware of it before they boarded the ship. Orm was the name of a man, and Ufi was another; they were in the forehold on board earl Erlend's ship. Ufi jumped up, and would wake the earl, and could not get him awakened, so dead drunk was he. Ufi caught up the earl in his arms, and leapt overboard with him, and into the after boat which floated by the ship's side; but Orm leapt over on the other side, and he got safe to land. But the earl lost his life, and most of the other men who were in the ships. (13) The men on board Sweyn's ship wakened at the war cry, and cut the cable asunder, and pulled out off the ness, but the full moon gave a strong light, and then they saw that the earls were pulling away. Then they thought they could tell that they must have settled their business with earl Erlend. Sweyn's house carles then rowed away, and fared first to Rendale, but sent a man to Sweyn to tell him such things as they had then seen and heard. Earl Harold was for giving peace to earl Erlend's men, but earl Rognvald would wait first to see whether his body were found, or whether he had got away. Earl Erlend's body was found two nights before Yule; the shaft of a spear was seen standing up out of the seaweed, and when they got to it, that spear stood right through him. His body was borne to the church, but then peace was given to the earl's men, and so too to four of Sweyn's house carles who were taken. John was the name of a man who was called wing; he was a sister's son of John wing, of whom it was spoken before, he had been with Hacon churl, and had got his sister with child, and then ran away a sea roving with Anakol, but now he was with earl Erlend, and yet he had not been at the battle. Earl Erlend's men made their way to Kirkwall, and took shelter in Magnus' church. The earls also fared thither, and then a meeting for a settlement was fixed in the church. Then John could not get an atonement with the earls before he had given his word to keep his wedding with the woman. There all men took oaths to the earls, and they settled that matter rather easily. John wing bound himself over into earl Harold's hand, and became his steward.
105 When Sweyn Asleif's son heard of the fall of earl Erlend, he fared to Rendale, and met his house carles there. (14) They were able to tell him plainly of the tidings that had happened in Damsay. After that Sweyn and his men fared to Rowsay, and came there at the flood-tide; they took all the tackling out of the ship, and laid her up; they shared the men about among the houses, and kept spies out between them and the earls and others of the great men to know what each were doing. Sweyn Asleif's son went there up on the fell, and five men with him, and so down the other side to the sea shore, and stole right up to a homestead thereabouts in the darkness. They heard a great chattering inside. There were that father and son, Thorfinn and Ogmund, and Erlend their brother in law. Erlend, he was boasting about that to that father and son, that he had given earl Erlend his death blow, but they all thought they had fought very well. And when Sweyn heard that, he springs inside into the house at them, and his companions after him. Sweyn was quickest, and he smote Erlend at once his death blow; but they took Thorfinn prisoner, and had him off along with them, but Ogmund was slightly wounded. Sweyn and his men fared to Thingwall; there dwelt then Helgi Sweyn's father's brother, and they were there at the beginning of Yule in hiding. Earl Rognvald fared to Damsay at Yule, but earl Harold stayed behind at Kirkwall. Earl Rognvald sent men to Thingwall to Helgi, and bade him tell his kinsman Sweyn if he knew anything as to where he was, that the earl wanted to bid him to stay with him at Yule, and said he was willing to have a hand in setting him and earl Harold at one again. And when these words came to Sweyn, he fared to meet earl Rognvald with five men, and was with him the latter part of Yule. (15) But after Yule a meeting to make friends was fixed between Sweyn and the earls; there all those quarrels were to be put an end to which had not been already made up. And when they met, earl Rognvald did his best to make Sweyn and earl Harold friends, but most men there were very hard in their counsel against him, who were not already either kinsfolk or friends of Sweyn; but those men said that trouble would always arise from Sweyn if he were not made away with out of the isles. But that settlement was made, that Sweyn should pay a mark of gold to each of the earls, and lose half his lands and his good longship. Sweyn answers when he hears the award: "This atonement will be best kept if I am not treated with dishonour." Earl Rognvald would not take the fine from Sweyn. He says he will in no wise disgrace him, he says, too, he thinks there is much more gain to be got from his friendship than from his goods. Earl Harold fared after the atonement to Gairsay to Sweyn's house, and dealt there rather wastefully with his corn and other gear that he had. But when Sweyn heard that he brought it before earl Rognvald, and called it a breach of the atonement, and said he would fare home and see after his stores. Earl Rognvald said; "Be with me, Sweyn and I will send word to the earl, and again bring him to speak about your affairs; but I will not that thou shouldst think to strive against earl Harold, for he will be too much of a man for thee in strife, though thou art a mighty man in thyself, and a bold brisk man." But Sweyn would not let himself be hindered, and fared with nine men in a cutter to Gairsay, and came there late at even. They saw fire in the bake house; (16) Sweyn fared thither to it. He wished that they should take the fire and lay it to the hall, and burn the homestead and the earl inside it. Sweyn Blakari's son was the name of a man; he was the man of most weight of all those that were there with Sweyn; he set his face most against this, and said might be the earl were not in the house. But even though he were there, he says that they would not let his wife or his daughters come out; but says that it would never do to burn them inside the house. Then Sweyn and his men went to the doorway, and so in towards the hall door; then those men sprang up who were in the hall, and shut to the door. Then Sweyn and his men became aware that the earl was not in the homestead. But those who were inside gave up their defence, and handed over their weapons to Sweyn and his men, and came out all unarmed, and Sweyn gave peace to all the earl's house carles. Sweyn broached all his drink, and had away with him his wife and daughters. He asked Ingirid his wife where Harold was, but she would not tell him: "Hold thy peace then and point it out to us." She would not do that either. She was the earl's kinswoman. Sweyn gave up some of their arms when they came on shipboard. There was an end of the atonement between Sweyn and the earl when this news was heard. Earl Harold had gone to a little isle to hunt hares. Sweyn held on his course to Hellis isle, (17) that is a craggy isle towards the sea, and there is a great cave in the rock, and the sea came right up into the mouth of the cave at flood-tide. When earl Harold's house carles got their weapons from Sweyn and his men, they fared straightway to find earl Harold, and told him of their dealings with Sweyn. The earl made them launch his ship at once, and egged on his men to row after them, "and let us now bring matters to the sword's point." Then they fell to rowing after them, and each saw the other and knew one another. And when Sweyn sees that the earl and his men were drawing up to them, Sweyn spoke and said: "We must try and seek some plan, for I have no mind to meet him when matters are so hot between us, with the difference in force which there will be; we will take that counsel," says he, "to fare to the cave, and see what turn our matters then take." So Sweyn and his men did. They came to the cave at the flood, laid the ship up there, for the cave sloped up into the rock; then the sea rose and flowed into the mouth of the cave. Earl Harold and his men fared all day about the isle looking for them and found them not; they saw too no sailing of ships from the isle. They wondered much at that; they thought it unlikely that Sweyn should have foundered and sunk. They rowed round and round the isle to look for Sweyn and could not find him, as was likly. Then the most they could make of it was that Sweyn and his men must have borne up for other islands; then they rowed thither to seek them where they thought likeliest. Almost as soon as ever the earl and his men rowed away, the sea fell from the cave's mouth. Sweyn and his men had heard the talk of the earl and his men. Sweyn left his ship behind in the cave, (18) but they took an old ship of burden on the isle, which the monks owned, and held on in her to Sanday. There they went on land, but shoved off the ship of burden and she drove about from strand to strand until she broke up. But Sweyn and his men went up into the isle, and came to that homestead which is called Valaness, there that man dwelt whose name was Bard, Sweyn's kinsman. They called him out by stealth, and Sweyn said that he wished to stay there. Bard said he should do so if he pleased "but I dare not that ye be here save in hiding." They went in and were alone in [a room in] the house, so that only a wall of wattle was between them and other men. There was a secret doorway in the house in which Sweyn was, and stones were loosely piled up in it. That afternoon came John wing earl Harold's steward and seven of them together. Bard gave them a hearty welcome, and fires were made for them, and they roasted themselves at them. John was very wild in his words, and talked about the tidings that had happened in those dealings which the earls had had with Sweyn; he blamed Sweyn much, and said he was a dastardly trucebreaker and true to no man; he had but just now made peace with earl Harold, and yet he would fare forthwith and burn the house over his head: he said too there would never be peace in the land before Sweyn were driven out of the land. The master Bard and John's companions rather spoke up for Sweyn. After that John took to speaking ill of earl Erlend, and said that was no scathe though he had lost his life; he called him such an overbearing man, that no one dared to call his head his own for him. And when Sweyn heard that, then he could not stand it, and snatched up his weapons and ran at the secret doorway, and hurled down the stones out of it. Then there was a great clatter. Sweyn meant to run round to the hall door. John sat in his shirt and linen breeks. And when he heard the noise that Sweyn made he lost no time in lacing up his shoon, but jumped up from the fire, and set off at once away from the house. But it was moonless and pitch dark, and a sharp frost. He came that night to another homestead, and was much frostbitten on his feet, so that some of his toes dropped off. Sweyn gave peace to John's companions for master Bard's words' sake. Sweyn was there that night, but afterwards next morning they fared away thence with a cutter which Bard owned and gave to Sweyn. Then they fared south to Bardswick, and were there at a cave. Sweyn was sometimes during the day at the house and drank there, but slept by his ship at night, and so guarded himself against his foes.
106 It happened one morning early that Sweyn and his men saw a great longship fare from Hrossey to Rognvaldsey, and Sweyn knew at once that it was earl Rognvald's ship, that he was wont to steer himself, and they ran into Rognvaldsey, and thither where Sweyn's cutter lay, and five men went on shore from the earl's ship, but Sweyn and his men were on a height, and pelted the earl's men with stones thence. And when they saw that from the ship, men got out their arms. But when Sweyn and his men saw that they ran down from the height and to the beach, and shoved off the cutter and jumped into her. The longship had run up on shore, so that she was fast. Sweyn stood up in his cutter as they rowed out by the longship, and had a spear in his hand. But when earl Rognvald saw that, then he took a shield and held it before him, but Sweyn did not throw the spear. But when the earl saw that they were about to part, he made them hold up a truce shield, (19) and begged that Sweyn and his men would come to land. But when Sweyn saw that, he bade his men pull to land, and says he would still be best pleased if he could be made friends with earl Rognvald.
107 After that earl Rognvald and Sweyn went on shore, and they two talked long together, and things went smoothly with them. And as they sat a talking then they saw earl Harold's sailing, as he fared from Caithness and to Vogaland. (20) And when the ship bore away under the island, then Sweyn asked the earl what counsel should be taken now. The earl says that Sweyn should fare over to the Ness then and there. This was in Lent. They fared both at the same time out of Rognvaldsey, the earl he fared to Hrossey, but Sweyn fared west to Stroms, and earl Harold and his men saw the ship, and thought they knew that Sweyn owned her. They put out at once into the firth after them. And when Sweyn and his men saw that the earl and his men held on after them; then they left their ship and hid themselves away. But when earl Harold came to Stroms, they saw Sweyn's ship, and doubted then that the abodes of men must be too near, and for that they would not land from their ship. Amundi was a man's name the son of Hnefi; he was a friend of earl Harold, but a father's brother of Sweyn Asleif's son's step-children; he came between them then, and got it brought about that the same atonement should be held which had been made the winter before. Then a storm of wind sprung up; and each side had to stay there that night; and Amundi stowed away earl Harold and Sweyn both in one bed. In that house many men of each of them took their rest. After this atonement Sweyn fared over to the Ness, but earl Harold over to the Orkneys. Sweyn heard that the earl had said that he called their peace making rather loosely made. Little heed paid Sweyn to that. He fared south into the Dales, and was that Easter with Summerled his friend; but earl Harold fared north to Shetland, and was there very long that spring. Sweyn fared from the south after Easter, and met on the way John wing's two brothers, the name of the one was Peter down-at-heel, (21) but the other's Blane. Sweyn and his men took them captive and stripped them of all their goods, but brought them to land; then a gallows tree was hewn for them. And when all was ready, Sweyn said that they should run away up the country; he said it would be more shame to their brother John that they should live. They were long out in the cold and much frozen when they got to a homestead. Sweyn fared thence to the Southern isles to the Lewes, and stayed there a while. But when John wing heard that Sweyn had taken his brothers captive, but knew not what he had done with them, then he fared to Enhallow, (22) and there seized Olaf Sweyn's son, Kolbein the burly's fosterchild, and fared with him to Westray. Then earl Rognvald and he met at Rapness, and when the earl saw Olaf there, he said: "Why art thou here, Olaf?" He answers: "It is John wing's doing." The earl looked to John, and said: "Why broughtest thou Olaf hither?" He answered: "Sweyn seized my brothers, and I know not that he has not slain them." The earl said: "Carry thou him back as fast as thou canst, and do not dare to do him any harm, whatever has become of thy bretheren; for thou wilt have no peace in the isles, either at Sweyn's or Kolbein's hands, if thou doest aught to him."
108 After Easter in the spring Sweyn began his voyage from the Southern isles, and had sixty men. He held on his course to the Orkneys, and first to Rowsay. There he seized that man whose name was Hacon churl; he had been with earl Harold when earl Erlend fell. Hacon bought himself off with three marks of gold, and so freed himself from Sweyn. There in Rowsay Sweyn and his men found that ship which the earls had awarded that Sweyn should give up, and the bulwarks on both sides had been hewn out of her. That earl Rognvald had made them do, for no one had been willing either to buy or beg the ship from the earls. Sweyn held on then to Hrossey, and found earl Rognvald in Birsay. The earl gave him a hearty welcome, and Sweyn was with him that spring. Earl Rognvald says that was why he had hewn the bulwarks out of the ship, because he did not wish him to do any hasty deed there in the isles when he came back from the Southern isles. Sweyn was there with earl Rognvald and fourteen men besides himself. Earl Harold came from Shetland that spring at Whitsuntide, and as soon as ever he came into the Orkneys, earl Rognvald sent men to him to say that his will was that he and Sweyn should make friends anew. And then the meeting for an atonement was fixed for the Friday in the Holy Week in Magnus' church, and earl Rognvald went with a broad axe to the meeting and Sweyn with him. Then the self same atonement was agreed upon which had been brought about the winter before.
109 Then earl Rognvald gave to earl Harold that ship which Sweyn had owned, but he gave to Sweyn all else that had been awarded from him and came to his share. Earl Rognvald and Sweyn stood by the church door while the sail was being borne out; for it had been laid up in Magnus' church; and Sweyn looked rather cross when they bore out the sail. The Saturday after, when nones were over, earl Harold's men came to see Sweyn Asleif's son, and said that he would that Sweyn should come and talk with him. Sweyn brought that message before earl Rognvald, and he was not very eager that Sweyn should go on this quest; he says he does not know whether he might trust them. But Sweyn went nevertheless, and six of them together. The earl sat in a little room on a cross bench, and Thorbjorn clerk by him. There were few other men with the earl. They greeted the earl worthily; and he took their greeting well. They made room for Sweyn to sit; so they sat a while and drank. After that Thorbjorn went away, and Sweyn and his men said that they then doubted much as to what the earl was about to take in hand. Thorbjorn came back a little after and gave Sweyn a scarlet kirtle and cloak and sword; he said he did not know whether he would call them a gift, for those precious things had been taken from Sweyn the winter before. Sweyn accepted these gifts. Earl Harold gave Sweyn the longship which he had owned, and half his lands and estates. He asked Sweyn to come and be with him, and said their friendship should never fail. Sweyn took this well, and went at once that night, and told earl Rognvald how things had gone with earl Harold and himself. Earl Rognvald showed that he was glad at that, and bade Sweyn take heed that they did not fall out again.
110 Sometime after these three chiefs made up their minds to go a sea roving, Sweyn, Thorbjorn, and Eric. They fared first to the Southern isles. They fared as far west as the Scilly isles, and won there a great victory in Mary Haven (23) on Columba's mass, and got very much war spoil. After that they fared to the Orkneys, and were well agreed.
After the atonement of earl Rognvald and earl Harold and Sweyn Asleif's son, the earls were always both together, and earl Rognvald had the leadership, but they were very good friends. When they came home from Scilly, Thorbjorn clerk fared to earl Harold, and became his chief councillor. Sweyn fared home to Gairsay, and sat there with a great band of men in the winters, and had his war spoil to keep up his household expenses, along with his other stores, which he had there in the isles. He had most leaning to earl Rognvald. Every summer he was out roving. It was said that Thorbjorn clerk made things no better between earl Rognvald and earl Harold. Thorarin cod-nose was the name of one of earl Rognvald's body guard and his friend too; he was always with the earl. Thorkell was the name of one of Thorbjorn clerk's followers and friends. Those Thorarin and Thorkell, quarrelled over their drink in Kirkwall, and Thorkell gave Thorarin a wound, and got away afterwards to Thorbjorn. Thorarin's messmates followed Thorkell up, but he and Thorbjorn defended themselves out of a loft. Then that was told to the earls, and they came to the spot to part them. Thorbjorn would not let earl Rognvald utter an award in this quarrel, and found fault with the hue and cry that had been made to his house. But when Thorarin was whole of his wounds, then he slew Thorkell as he went to church. Thorarin ran into the church, but Thorbjorn and his men ran after him and his followers. Then that was told to earl Rognvald, and he went thither with a great company, and asked whether Thorbjorn meant to break open the church. Thorbjorn said that the church had no right to hold those who were inside it. Earl Rognvald said once for all the church must not be broken into, and Thorbjorn was hustled away from the church by the throng of men. No atonement was made for this. Thorbjorn fared over to the Ness, and was there a while. Then there was much heard of their doings, for Thorbjorn did much mischief both in the ravishing of women and in slaughter of men. Thorbjorn fared by stealth into the Orkneys, in a cutter, with thirty men with him. He rushed in by himself alone in the evening into the tavern where Thorarin was a drinking. Thorbjorn smote him at once his death blow; after that he ran off in the dark far away. For this sake earl Rognvald made Thorbjorn clerk an outlaw over all his realm. Thorbjorn fared over to the Ness, and was with his brother in law Hosvir in hiding; he was called "the strong"; he had to wife Ragnhilda, Thorbjorn's sister; their son was Stephen councillor, Thorbjorn's follower. A little while after Thorbjorn fared to see Malcolm the Scot-king, and was with him in good cheer. With the Scot-king was the man whose name was Gilli-Odran; he was of great kindred and a very unfair man; he fell under the wrath of the Scot-king for the mischief and manslaying which he wrought in his realm. Gilli-Odran ran away into the Orkneys, and the earls took him into their service. Gilli-Odran was in Caithness, and had the earl's stewardship there. Helgi was the name of a man of rank and a householder in Caithness, he was earl Rognvald's friend. He and Gilli-Odran quarrelled about the stewardship, and Gilli-Odran fell upon him and slew him. But after the manslaughter he fared away west to Scotland's firths, and that chief took him in whose name was Summerled the freeman, he had rule in the Dales, in Scotland's firths. Summerled had to wife Ragnhilda daughter of Olaf bitling, (24) the Southern isle king. The mother of Ragnhilda was Ingibjorg, the daughter of earl Hacon Paul's son. These were the children of Summerled and Ragnhilda: Dougal the king, Rognvald, and Angus, that is called the Dale-dwellers' kin. Earl Rognvald summoned to him Sweyn Asleif's son ere he went on his roving cruise. And when they met, earl Rognvald begged him to keep a look out for Gilli-Odran if he had a chance. Sweyn said he could not tell what might be fated to come of it.
1. Fl. adds, "but the other is not named."
2. Fl. reads, "some rocks."
3. i.e., River's mouth. Oyce is the modern Orkney word for this.
4. This Berwick appears from the context not to be Berwick-upon-Tweed, but North Berwick, at the mouth of the Firth of Forth.
5. Dynrace] Sumburg Roost.
6. South Ronaldshay.
7. Fl. reads, "the war-snakes began to walk swiftly for there was a good breeze."
8. Vogland] Walls in Hoy in the Orkneys.
9. A periphrase for "men."
10. i.e. "homefield."
11. i.e. the Pentland Firth.
12. Thus, by transposition, for "Gisl's."
13. Fl. "ship."
14. Fl. reads, "After the fall of earl Erlend, Sweyn Asleif's son fared to Rendale and found there Margad, and his house-carles."
15. Fl. adds, "in good cheer."
16. Fl. reads, "they fared to the back of the house, Sweyn wished that they should light a fire."
17. Hellis isle ] Ellarholm, near Shapinsay.
18. Because they could not launch her as she was high and dry.
19. i.e. a white shield as opposed to the red war shield.
20. Vogaland ] Walls in Hoy.
21. The Translation reads "whining-Peter."
22. Eyin Helga, i.e., the Holy Island, now Enhallow, between Rowsay and the Mainland.
23. Port St. Mary.
24. i.e., the tiny, an allusion probably to his stature.
111. After that Sweyn fared off on his viking cruise, and had five longships. And when he came west off Scotland's firths, Sweyn heard that Summerled the freeman was gone on board ship, and meant to go a roving; he had seven ships. There Gilli-Odran steered one ship, and he was gone higher up the firths after that force which had not yet come. As soon as ever Sweyn heard of Summerled, he ran in to battle against him, and there was a hard battle. And in that fight fell Summerled the freeman, and much folk with him. There Sweyn became sure that Gilli-Odran had not been there. Then Sweyn fared to look him up, and found him in Murkfirth, and there he slew Gilli-Odran and fifty men with him. After that Sweyn fared a sea roving, and back at autumn, as he was wont. And when he came home he was not long in meeting earl Rognvald, and he showed himself well pleased at those deeds.
112. It was the earl's custom nearly every summer to fare over to Caithness, and there to go up into the woods and wastes to hunt red deer or reindeer. (1) Thorbjorn clerk was with Malcolm the Scot-king, but sometimes he fared down to the Ness, and was with his friends by stealth. He had three friends in Caithness, in whom he placed most trust. One was Hosvir his brother in law; the second Lifolf, who dwelt in Thorsdale; the third was Halvard Dufa's son, who dwelt at Force in Calfdale which goes off from Thorsdale. These were his bosom friends.
113. When earl Rognvald had been earl two and twenty winters since earl Paul was made captive, then the earls fared over to Caithness, when the summer was far spent, after their wont. And when they came to Thurso, then they heard some rumour that Thorbjorn clerk must be up Thorsdale in hiding, and not at all short-handed, and how he must mean an onslaught thence if he got a chance. Then the earls got men together to them, and fared with a band of one hundred, and twenty of them ride, but the others were on foot. They fared in the evening up the dale and turned in as guests somewhere where there was (what the Celts call) "erg," but we call "setr" (a shieling on the hill). That evening, as men sat by the fires, earl Rognvald sneezed very often. Earl Harold spoke and said: "Shrill sneezing kinsman." They fared on up the dale the next morning, and earl Rognvald rode always on in front that day, and that man with him whose name was Asolf; another man who was with him was Jomar his kinsman. Five of them together so ride a head up along Calfdale. (2) And as they fared to the homestead which is called Force, master Halvard was up on a corn-rick, and piled it up, but his house carles bore the sheaves up to him. Earl Harold and his men rode somewhat behind. But when Halvardk knew earl Rognvald, he hailed him by name, and bawled out very loud, and asked him after news, and his voice might have been heard just as well though he were farther off. This was a little way from the sitting room, and the house stood on a high brink; but there was a narrow fenced path to ride along up to the house, and it was very steep. In this homestead was Thorbjorn clerk inside, and sat at drink. The fenced path led up to the house end at the gable, and there was a doorway in the house and another doorway in the gable, and stones heaped up loosely in it. When Thorbjorn and his men heard the words that passed, and how Halvard hailed earl Rognvald and his men, they ran at once to their arms, and broke down the stones out of the secret door, and sprang out at it. Thorbjorn runs round the gable, and to the fence of the path. Just then the earl and his men had come to the door. Then Thorbjorn smote at once at the earl, but Asolf threw his arms in the way, and the stroke toomk off his hand. Afterwards the sword came on the earl's chin, and that was a great wound. Asolf said, when he got the stroke: "Let those follow the earl better who have more gifts to pay him for." He was then eighteen winters old, and was newcome to the earl. Earl Rognvald wanted to jump off his horse's back when he saw Thorbjorn, but his foot got fast in the stirrup. At that moment up came Stephen and thrust at the earl with a spear. Then Thorbjorn gave the earl another wound. But Jomar just then thrust a spear into Thorbjorn's thigh, and the blow passed on into his small entrails. Then Thorbjorn and his men turned to the back of the house, and there they had to run down a great steep brink, and on to a soft moor. Just then up came earl Harold and his men, and their course was so shaped that they came right in the way of Thorbjorn and his men, and then each knew the others. Then the earl's men said, those who knew what was in the wind, that they should turn after Thorbjorn and his men; but earl Harold set his face against it, and says he will wait and hear what earl Rognvald says about this matter: "For Thorbjorn is a very great friend of mine as ye know, for kinship's sake, and many other ties which are between us." But those men who were with earl Rognvald thronged about him dead, (3) and rather a long time passed ere earl Harold and his men heard the tidings. Then they [Thorbjorn and his men] were come on to the moor, and across the quagmire which ran along through the moor. But for the egging on of the earls' companions, earl Harold and his men ran down on the moor, and the two bands met at the quagmire, so that each band was on its own side, and Thorbjorn and his men held the bank of the dike against them. Then those men flocked to him from the homestead who had followed him thither, and all together they made up fifty men. Then they defended themselves manfully, and had a good stronghold to fight from, for the quagmire was both broad and deep, and the moor was soft up to it in front, and the only way they could make an onslaught on them was, that they shot at them with spears. Thorbjorn told his men that they should not shoot any of them back. And when the shots died away, then they began to speak to one another, and Thorbjorn called out to earl Harold and spoke thus: "This I will pray of you, kinsman, that ye give me peace; but I will offer to give over this matter into your power, that ye alone may doom it; and I will then shrink from no one thing that is in my power, that your honour may be then more than it was before. I hope also, kinsman, that thou wilt bear in mind that those strifes have been, in which thou wouldst not have made such a difference between us two, earl Rognvald and me, that thou wouldst have slain me though I had done this deed, I mean when he kept thee most under his elbow, and let thee have no voice in anything any more than his knave; but I gave thee the best gifts, and looked to do thee honour in all that I could. But this deed that I have done in great wickedness, and that lies on me, but the whole realm is fallen into your power. You may also know this, that earl Rognvald meant the same lot for me which I have now given to him; and it is my foreboding, kinsman, though things had turned out so that I were dead, but earl Rognvald were alive, that you would treat him as a man who had done a deed which you must put up with, but me ye now wish to make a dead man." Thorbjorn went on so that many and fair spoken words, and many men backed that with him, and begged for peace for him. So it came that the earl began to listen to what he said when many backed it. Then Magnus the son of Havard Gunni's son, a chieftain of the earls' and their kinsman. He was the man of most birth and worth in the band with earl Harold. He spoke thus: "It is no business of ours to teach you what to do, earl, after these great deeds which we see before us. But I must say how the common fame will run about them, if peace be given to Thorbjorn after this work; and this besides I will say, that when he dares to say to your face nearly at every word that he hath done this his ill deed for thee, or wrought it for thy honour, it will be an everlasting shame and dishonour to thee, and to all the earl's kinsfolk, if he be not avenged. I think that earl Rognvald's friends will hold it for sooth that thou must for a long while have been plotting the earl's death; but now hast brought it about. Or thinkest thou that he will clear thy conscience when he has to throw off the blame from himself, but when no one makes an answer for you, when he now tells you to your face that he has wrought this misdeed for your sake; or how couldest thou better prove the truth of that but by now giving him peace. As for me, my mind is made up, that he shall never have peace from me, if any good men and true will follow me, whether it believe or loath to you." Just in the same way spoke his brothers, Thorstein and Hacon, and Sweyn Hroald's son. Then they turned away from the earl, and went up along the bank of the dike, and tried where they might get across. And when Thorbjorn and his men saw that Magnus and his followers turn away along the dike, then Thorbjorn began to speak and said: "Now they must have split about the counsel to take, the earl will wish to give me peace, but Magnus will speak against it." But while they were speaking about that, Thorbjorn and his men fell away from the dike. Earl Harold and his men stood on the dike bank. And when he saw that nothing would come of the peace giving, he leapt over the quagmire with all his weapons, and it was nine ells across the dike. His companions leapt after him, and no one got to leap clear over, but most of them got hold of the bank and so floundered to land. Thorbjorn's men egged him on that they should turn either against the earl and his men or against Magnus and his men, and let their quarrel be settled, there and then. Then Thorbjorn said: "Methinks the best plan is that each man should choose what he thinks likeliest to stand him in stead, but as for me, I will still look to meeting with earl Harold." Most men set their faces against this, and begged him rather to take to the woods and save himself. Thorbjorn would not take that counsel. So those men his companions dropped off from him, and looked for help for themselves in divers ways. But Thorbjorn and eight men together with him were left behind. And when he sees that earl Harold is come over the dike, he goes to meet him, and fell on his knees before him, and says he brings him his head. Many of the earl's men still begged for peace for Thorbjorn. Then the earl began to speak, and said: "Away and save thyself, Thorbjorn, I have no heart to slay thee, but I will not see thee henceforth." Then they were faring down along Calfdale's river, when these words passed between them. Magnus and his men pressed on hard after them, and when the earl saw that, he spoke: "Save thyself, Thorbjorn; I cannot fight for thee against my men." Then Thorbjorn and his men parted from the earl's company, and went to some empty shielings, which are called Asgrim's "erg"; Magnus and his men followed Thorbjorn and his men up, and forthwith set fire to the house. Thorbjorn and his men defended themselves manfully. And when the house began to fall down over their heads from the fire, Thorbjorn and his men came out, and every weapon was at once brought to bear upon them that could reach them; they were already much worn out by the force of the flames. There all those nine brothers in arms lost their lives. And when they came to look what wounds Thorbjorn had, his entrails had slipt out into that wound which Jomar had given him. Earl Harold went his way down along the dale, but Magnus and his men turned back to Force, and laid out earl Rognvald's body and brought it down to Thurso.
Earl (4) Harold and his men fared with the body away thence out into the Orkneys with a goodly company, and bestowed burial on it in St. Magnus' church in the choir; and there he rested until Bishop Bjarni caused his halidom (relics) to be taken up by the Pope's leave. (5) There on the stone on which earl Rognvald's blood had come when he died, it may still be seen at this very day as fair as though it were new shed blood. Earl Rognvald's death was a great grief, for he was very much beloved there in the isles, and far and wide elsewhere. He had been a very great helper to many men, bountiful of money, gentle, and a steadfast friend; a great man for feats of strength and a good skald. He had a daughter his only child alive, Ingigerd, whom Eric staybrails had to wife. Their children were these: Harald the young, and Magnus mannikin, Rognvald, and Ingibjorg, Elin, and Ragnhilda.
114. After the fall of earl Rognvald, earl Harold took all the isles under his rule, and became the sole chief over them. Earl Harold was a mighty chief, one of the tallest and strongest of men, "dour" and hard-hearted; he had to wife Afreka; (6) their children were these: Henry and Hacon, Helena and Margaret. When Hacon was but a few winters old, Sweyn Asleif's son offered to take him as his foster child, and he was bred up there, and as soon as ever he was so far fit, that he could go about with other men, then Sweyn had him away with him a sea roving every summer, and led him on to the worthiness in everything. It was Sweyn's wont at that time, that he sat through the winter at home in Gairsay, and there he kept always about him eighty men at his beck. He had so great a drinking hall, that there was not another as great in all the Orkneys. Sweyn had in the spring hard work, and made them lay down very much seed, and looked much after it himself. But when that toil was ended, he fared away every spring on a viking voyage, and harried about among the Southern isles and Ireland, and came home after midsummer. That he called spring-viking. Then he was at home until the corn fields were reaped down, and the grain seen to and stored. Then he fared away on a viking voyage, and then he did not come home till the winter was one month spent and that he called his autumn viking.
115. These tidings happened once on a time, that Sweyn Asleif's son fared away on his spring cruise, then Hacon earl Harold's son fared with him; and they had five ships with oars, and all of them large. They harried about among the Southern isles. Then the folk was so scared at him in the Southern isles, that men hid all their goods and chattels in the earth or in piles of rocks. Sweyn sailed as far south as Man, and got ill off for spoil. Thence they sailed out under Ireland and harried there.But when they came about south under Dublin, then two keels sailed there from off the main, which had come from England, and meant to steer for Dublin; they were laden with English cloths, and great store of goods was aboard them. Sweyn and his men pulled up to the keels, and offered them battle. Little came of the defence of the Englishmen before Sweyn gave the word to board. Then the Englishmen were made prisoners. And there they robbed them of every penny which was aboard the keels, save that the Englishmen kept the clothes they stood in and some food, and went on their way afterwards with the keels, but Sweyn and his men fared to the Southern isles, and shared their war spoil. They sailed from the west with great pomp. They did this as a glory for themselves when they lay in harbours, that they threw awnings of English cloth over their ships. But when they sailed into the Orkneys, they sewed the cloth on the fore part of the sails, so that it looked in that wise as though the sails were made altogether of broadcloth. This they called the broadcloth cruise. Sweyn fared home to his house in Gairsay. He had taken from the keels much wine and English mead. Now when Sweyn had been at home a short while, he bade to him earl Harold, and made a worthy feast against his coming. When earl Harold was at the feast, there was much talk amongst them of Sweyn's good cheer. The earl spoke and said: "This I would now, Sweyn, that thou wouldest lay aside thy sea rovings; 'tis good now to drive home with a whole wain. But thou knowest this, that thou hast long maintained thyself and thy men by sea roving, but so it fares with most men who live by unfair means, that they lose their lives in strife, if they do not break themselves from it." Then Sweyn answered, and looked to the earl, and spoke with a smile, and said thus: "Well spoken is this, lord, and friendly spoken, and it will be good to take a bit of good counsel from you; but some men lay that to your door, that ye too are men of little fairness." The earl answered: "I shall have to answer for my share, but a gossiping tongue drives me to say what I do." Sweyn said: "Good, no doubt, drives you to it, lord. And so it shall be, that I will leave off sea roving, for I find that I am growing old, and strength lessens much in hardships and warfare. Now I will go out on my autumn cruise, and I would that it might be with no less glory than the spring cruise was; but after that my warfaring shall be over." The earl answers: "'Tis hard to see, messmate, whether death or lasting luck will come first." After that they dropped talking about it. Earl Harold fared away from the feast, and was led out with fitting gifts. So he and Sweyn parted with great love-tokens.
116. A little after Sweyn busks him for his roving cruise; he had seven longships and all great. Hacon earl Harold's son went along with Sweyn on his voyage. They held on their course first to the Southern isles, and got there little war spoil; thence they fared out under Ireland, and harried there far and wide. They fared so far south as Dublin, and came upon them there very suddenly, so that the townsmen were not ware of them before they had got into the town. They took there much goods. They made prisoners there those men who were rulers in the town. The upshot of their business was that they gave the town up into Sweyn's power, and agreed to pay as great a ransom as he chose to lay upon them. Sweyn was also to hold the town with his men and to have rule over it. The Dublin men swear an oath to do this. They fared to their ships at even, but next morning Sweyn was to come into the town, and take the ransom, place his men about the town, and take hostages from the townsmen. Now it must be told of what happened in the town during the night. The men of good counsel who were in the town held a meeting among themselves, and talked over the straits which had befallen them; it seemed to them hard to let their town come into the power of the Orkneyingers, and worst of all of that man whom they knew to be the most unjust man in the Western lands. So they agreed amongst themselves that they would cheat Sweyn if they might. They took that counsel, that they dug great trenches before the burg gate on the inside, and in many other places between the houses where it was meant that Sweyn and his men should pass; but men lay in wait there in the houses hard by with weapons. They laid planks over the trenches, so that they should fall down as soon as ever a man's weight comes on them. After that they strewed straw on the planks so that the trenches might not be seen, and so bided the morrow.
117. On the morning after Sweyn and his men arose and put on their arms; after that they went to the town. And when they came inside beyond the burg gate the Dublin men made a lane from the burg gate right to the trenches. Sweyn and his men saw not what they were doing, and ran into the trenches. The townsmen they ran straightway to hold the burg gate, but some to the trenches, and brought their arms to bear on Sweyn and his men. It was unhandy for them to make any defence, and Sweyn lost his life there in the trenches, and all those who had gone into the town. So it was said that Sweyn was the last to die of all his messmates, and spoke these words ere he died: "Know this all men, whether I lose my life today or not, that I am one of the saint earl Rognvald's bodyguard, and I now mean to put my trust in being there where he is with God." (7) Sweyn's men fared at once to their ships and pulled away, and nothing is told about their voyage before they come into the Orkneys. There now is an end of telling about Sweyn; and it is the talk of men that he hath been most of a man for his own sake in the Western lands, both of yore and now a days, of those men who had no higher titles of honour than he. (8)
After the fall of Sweyn, his sons Olaf and Andrew shared his inheritance between them. They made the next summer after Sweyn lost his life a party-wall in that great drinking hall which he had owned in Gairsay. Andrew Sweyn's son had to wife Frida Kolbein the burly's daughter, sister of Bjarni, bishop of the Orkneyingers.
Earl Harold now ruled over the Orkneys, and was the greatest chief; he had to wife afterwards Hvarflada (9) earl Malcolm's daughter of Moray. Their children were these: Thorfinn, David, and John, Gunhilda, Herborga, and Longlife.
---
Next: I. From The Flatey Book