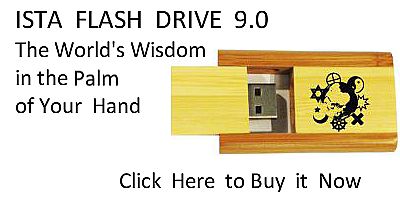 Sacred Texts
Sagas and Legends
English Folklore
Index
Previous
Next
---
Chapter III
By the Peat Filled Hearth.

WHEN the labours of the day are over, and darkness has fallen upon the moor, the dwellers in the lonely hill-farms gather round the hearth upon which the peat fire is burning, oblivious of the cold without, and the winter winds which are howling over the heath. At the present day, when communication with the outer world is frequent, and the local weekly paper finds its way into many of the farm-houses, the doings in the market towns and villages bordering the moor, and even what is transpiring further afield, form, next to such matters as immediately concern them, the principal topics of conversation. But before the advent of the telegraph and railways this was not so. Outside the moorland settlement hut little of what was passing was known. The news of events taking place in the great towns frequently never reached the lonely farm-house on the moor until several weeks after their occurrence, and often matters of great moment, arid affecting all the people of the land, had arisen arid been settled ere those dwelling in remote districts had learnt anything of what was going forward. The beIief in charms and witchcraft was fostered by this isolation from the world, and ancient superstitions retained their hold of the country folk. The doings of the pixies were diligently related, and the rustic listened with eagerness to the details of various wonderful deeds, with the performance of which the elfin tribe was credited.
But we will lift the curtain upon the past, and witness, unseen, what is taking place in the kitchen of a moor-land farm-house. "'Tis sixty years since," and a dark winter night, and there by the peat-piled hearth the good folks of the house are gathered, so if we listen we shall perchance learn from them something of what the pixies are said to do.
Let us first describe this old-fashioned farm-kitchen, and then look around upon the little company within it.
It is a low apartment, paved with large flags of granite, and the walls are plastered and coated with whitewash. Overhead the beams supporting the floor of the room above are seen, for there is no ceiling, and these, too, were originally whitened, but the smoke from the peat fire has changed the colour to a dirty yellow. Pieces of wood roughly nailed across the beams, form racks, which contain several large flitches of bacon, dry and brown, and though they may perhaps be not particularly ornamental, are an immediate assurance to the beholder that he need be in no fear of dying from starvation should he chance to be "snowed up" within the house at any time during the winter. At one end of the kitchen a "dresser" stands, upon which are arranged a goodly number of plates and dishes, with jugs and cups of an andque pattern, and beside it, in a worm-eaten oaken case, stands the clock, ticking with a loud, solemn tick. A long deal table, scrupulously clean, is placed on the side where is the window, the latter being closed with shutters, and fastened by a thick bar. On the wooden chimney-piece are a pair of brass candlesticks, and a brass pestal and mortar, all very bright, a tinder box, and two white china dogs, with black ears and gilt collars, and various other small articles. Above the shelf, supported on nails driven into the wall, is a gun, and hanging to another nail is an odd spur, while along one of the beams i fishing rod finds a place, resting also on nails, and looking as if it had seen a great deal of service. One corner of the room is occupied by a cupboard, with a glazed door, inside which are seen some china articles, but these are only brought out on particular occasions, when, perhaps, "quality" may chance to pay a visit to the house, and he entertained at the hospitable hoard. A " settle " is placed obliquely in front of the hearth, springing from one corner of it, and acts a partition, dividing the main portion of the room from the fireside. A lighted candle is set upon the table in a tin candlestick with an immense flat stand, but the kitchen is illuminated chiefly by the cheerful blaze from a faggot thrown on the top of the peat, over which a large kettle is suspended by an iron "crook" hanging down from the vast chimney. The slow and solemn tick, tick, of the old fashioned clock, with the incessant chirping of a cricket in the chimney corner, are plainly heard when time conversation occasionally ceases, and above all is the sound of the howling wind, blowing in violent gusts around the corners of the house.
Seated on the "settle" are the farmer and his eldest son, while two younger ones occupy stools in the corner of the spacious hearth, and quite close to the glowing pile of peat, evidently enjoying the genial warmth. On a low chair, on the opposite side of the fire to the ' settle," sits the white-haired old grandfather, and at one end of the long table, engaged in knitting, is the farmer's wife, the other being occupied by a rosy checked damsel who is ironing some small linen articles.
A footstep is heard without, causing the little company to Iook towards the door, which opens and admits a neighbour--a moor-man [a]--for an hour or two's chat with the good people. He is at once welcomed, and without any ceremony takes a seat on the " settle," seemingly not at all sorry to find himself by the cosy fireside.
" 'Tis mortal cold tonight, sure 'nuff,'' he exclaims; 'the wind's a blawin' that strong I was a most carried off my legs, comin' along.''
"Ees, 'tis brave and stormy, sure,' replies the farmer; " I would'n covet to go far 'pon such a night. Us ant got auver the winter cet."
"No, us ant," says the new-corner. "Farmer Frainch's missis is a gone to Ashburton, and as it's com' in so dark like, he's a gone out against her; I don't envy he he's job."
"Gone to Ashburton, has her ' " says the farmer, '' Ah-a.''
A short pause ensues, which is broken by the old grandfather. "Only hark to that now," he exclaims, calling attention to the chirping of the cricket; "if the pisgies could only heer't, how they would dance to It, to be sure, for that be the music for they''
You be right, uncle," says the moor-man, " they be gert hands for dancin', by all account, and like the cricket's music as well as anything. Anyway they tell mite that's the cause." [b]
"Is it? " asks one of the lads in time chimney corner, looking eagerly up, while the other glances around the kitchen, as if almost expecting to see the little elves appear.
"Zo they zay,'' answers the moor-man, " though I never zeed wan, for all that.''
"Nor I didn' never zee wan, nither," remarks the farmer, " but I b'leve feyther hev,--hev'n ee feyther?"
"I've a heerd mun," replies the grandfather," an I've a zeed specks a floatin' about like, in the air, but I can't zay that I ever actually catched sight of a pisgie, though I've a known they that hev."
"They be mortal curious little vokes, they be," exclaims the moor-man, with the air of a man who is stating something which he is confident cannot be disputed, "mortal curious."
"Ees, they'm zackly like that," acquiesces the grandfather;" they'll craip droo any little cranny. Why, I've a heerd of mun gettin droo key-holes and hidin' away in cracks you couldn't put your little finger in. They'll zometimes com' and blaw out the candle you've got in your hand, and you can't zee mun do it."
" But they do do it fast enough," exclaims the rosy cheeked girl, pausing in her work, " vur 'twas only the other night one blawed out mine, just as I got to the chamber door."
"Did ee zee un? " enquires the moor-man.
No, I didn', but I knawed 'twas a pisgie, cause there wudn' nobody else there to do it, and the light went out zackly as I got to the door."
"Bless your saul! " says the moor-man.
"They'll play all sorts o' may games" continues the ancient authority upon the doings of the elfin race. Zometimes they'll com' and kiss the maidens behind the door. "--
"Did ee ever hev 'em do that, 'Liza? '' enquires the moor-man, looking slyly at the farmer.
"T for tellin'," replies the girl, her cheeks growing redder, if such be possible. "I bant gwain to say nothin' about that."
The farmer's son on the "settle," who has been greatly interested in the conversation, suddenly seems to be impressed with the conviction that the fire needs attending to, for he stoops down and busies himself with piling several slabs of peal upon it, and which seems to take some time for him to accomplish to his satisfaction.
"The pisgies bant no good for nort like that, be um, 'Liza? '' continues the moorman, winking at the farmer beside him.
" No, they bant," replies 'Liza.
"But you knaw who is, though, don't ee now? insinuates the bantering visitor, glancing towards the farmer's son, who with a shamefaced look is still occupied in heaping peat on the fire, a proceeding which appears perfectly unnecessary.
"Get along with ee, do," cries 'Liza, working hard with her flat iron; " you ought for to knaw better."
The moor-man's only reply is a loud laugh, followed by an admonition to the damsel relative to getting herself into a "tantrum," and an expression of his firm conviction that such will by no means be conducive to her comfort.
This is followed by a few moment's silence, during which the white-haired grandfather has apparently been deeply absorbed in thought, and the farmer's son has left the fire alone, and now seems to be getting more comfortable. The old man at length re-commences his talk about the pixies, and it is evident that he has been trying to recollect something of their antics during the pause in the conversation.
"They there pisgies,'' be begins, '' 'II talk up the queerest old trade you ever heerd. Zometimes you cant make it out at all. But they'll work all the time, though, at what they've com' upon, vur they do say that they be sent out to do arrants, and that nothin'll stop mun from carrin' mun out, unless you spy 'em.''
"Ees, I've heerd that, too,'' says the moor-man.
"But you can soon frighten 'em, if you only catch a sight o' mun,--they don't like to be spied at.''
"Nither doth 'Liza when she's behind the door,'' exclaims the moor-man, with a grin; "and I don't blame her."
'Liza pretends to he very much annoyed at the remark, but it is easy to perceive that the banter of the visitor is not unpleasing to her.
They be mortal fond of water, they pisgies," the old man goes on, not heeding the interruption, '' and they'll do lots of cures for ee if you only set a basin full o't somewhere handy for mun. Trait mun well, and they'll never do no harm to nobody, but if you don't, they'll pay ee out vur't .''
"I've a heerd my missis tell," says the moor-man, "that her've a knawed mun to upset the saucepan out o' spite, when they've a been traited in a manner they didn' like, and to turn the milk sour, too."
"Way they've a done that here," cries 'Liza, "lots o' times, thought what us have done to vex the little toads, I dun knaw."
"You hadn' better let mun hear ee spaik of mun like that, 'Liza,'' remarks the grandfather, '' vur they'll sure to make ee smart vur't.''
"I don't want to spaik no harm about mun, but they've a plagued us here many times, as missis knaws, and I could never tell what us had a done to mun to make mun spiteful. I've a zeed a lot o' their antics."
"Way you've a knawd mun at all their pranks,'Liza, cepts the kissin','' exclaims the moor-man; '' but there, you bant no loser by that, 'cause you've a got somebody else to do that for ee." And the speaker again bursts out into a loud laugh, while the farmer's son all at once conceives the idea that the fire will be greatly improved by the addition of a huge bundle of furze, but seems to be somewhat unfortunate in his endeavours to place it in position--at all events as long a time is consumed in doing so as was taken up by his efforts to pile the peat.
Again time cricket is heard upon the hearth, and the chock goes off with its solemn tick, tick, while the hiimniug fmmr crat-kics mierrily up the chimney.
"At wan time the pisgies used to com' about more'n they do now," the grandfather continues, "and thought I can't call home half of what l've heerd about mun, yet I do mind how they used to be knawed to be up to their pranks a most every night. I've a heerd tell about mun poundin' apples and makin' butter, and doing all sorts o' things, and zometimes us used to put a penny 'pon the table as wages vur mun, of a night time, and they'd com' and put the house to rights vur us, and take the money away with mun''
"To think o' that, now," says the moor-man.
"Aw, ees, us was nivr against doin' that when I was a boy, home wi' feyther and mothmer,--but that more'n seventy year agone."
"You'm a brave age now, uncle," the moor-man remarks.
"I shall be eighty-four com' Michaelmas, If I live," answers the old man; "and l've got zome work in me eet, as John knaws."
That you hey, feyther," says the farmer, " but I don't wish ee to do nort, vur all that. You've a had your share, and 'tis time vur ee now to sit down and be comfortable."
"Law bless ee, what's that?" suddenly cries 'Liza, dropping her flat iron, and glancing with a scared look towards time door. " I heerd zomething like zinging just outside!"
" 'Tis the pisgies, 'Liza, an' if they com', mind 'tis only ou who've called mun names," exclaims the moor-man. The two lads in the chimney corner look rather frightened, and draw chose to one another.
"Way I never said nothin' against mun," says 'Liza, evidently rather alarmed. " I'm sure I would'n hurt wan for the world."
"I'll go and zee what 'tis," says the farmer, rising and going towards the door; " here, Shep!" This latter exclamation causes an old sheep dog to pull himself, yawning and stretching, from underneath the table, where he has been comfortably sleeping. 'Liza picks up her flat iron, and edges back further into the room, getting much nearer to the farmer's son, who feeling himself under the obligation of saying something to quiet the damsel's fears, hastens to assure her that he will not suffer the pixies to ''tich'' her. With such a protector, 'Liza is almost enabled to forget her dread of the "little people, " and plucking up courage looks towards the door with some degree of composure.
This the farmer has now thrown open, and is peering out into the darkness. 'The wind comes in great gusts, roaring across the moor, and it seems in vain to listen for the sounds of voices in such a tempest. At last he ventures out a few steps, but almost immediately returns, and the alacrity which he displays in stepping across the threshold causes the inmates of the kitchen to look anxiously towards him. The roses on 'Liza's cheeks begin to grow pale again.
"What is it? " asks the moor-man.
"I can't tell ee," replies the farmer, '' I can heer zomething like zomebody calling or singing, but I can't zee nort."
"Well," says the old grandfather, who has caught the reply, "I can't make et out. 'Tis zackly like the pisgies; you can hear mun, hut they can't he zeed; but I zim they'd never be out 'pon such a night as this. They always choose bright moonlight nights if they can."
"May be 'tis the black dog that haunts the moor," suggests the moor-man.
"Do ee think 'tis? " exclaims 'Liza, getting still closer to the farmer's son.
"I'll go out and zee what's there," says the farmer, '' I bant feared. Come on Shep.''
"Don't thee make a fool of thyself, and go rinnin into danger, when there's no call for't," says his wife, putting down her knitting.
But the farmer heeds her not, and disappears into the darkness, while the curiosity of each member of the little party being thoroughly aroused, they anxiously await his return. The howling of the wind prevents them from hearing the sounds which had struck upon the ear of the master of the house, but their imagination easily supplies them, and they look at one another without opening their lips. The moor-man has got up, and stands by the open door.
Suddenly Shep commences to bark, and his master is heard calling to him, and bidding him be quiet.
"It bant no pisgies," says the grandfather; " it be too stormy for they."
"Gran'fer knaws," says the farmer's son, hoping by such an assurance to still any lingering apprehensions on 'Liza's part.
"Hark! ' cries the moor-man, '' I hear maister hollerin' again."
"He must be mazed to go out 'pon such a arrant," says his wife; if he don't mind he'll meet with wishtness."
The farmer is now heard approaching the door, and it is evident that he is not unaccompanied. A moment later he appears with a buxom dame wrapped in a heavy cloak.
"Way 'tis Mrs. Frainch! " cries the moor-man, as he recognizes who it is the farmer brings with him, and us thought 'twas--aw! aw! aw! But where's maister? '' he asks, alluding to the good woman's husband, "outside?"
"I ant zeed nort of 'm,'' answers the buxom female, taking a seat near the farmer's wife " he ant come out, I reckon.'
"Ees, he hev,'' the moor-man asserts, '' I knaw he hev. An you 'ant a zeed un?"
"No, I ant. But you don't really main what you say?"
"I do, sure,'' replies the moor-man; '' he went out against ee a good bit agone. I can't make out how 'tis you ant zeed nort of un.''
The farmer's son, who upon the entrance of the dame had gone to see after her horse, now enters the kitchen, and takes his seat once more upon the "settle," 'Liza, all cause for fear being now removed, resumes her ironing.
"What a night 'tis to be sure," exclaims the dame, throwing off her heavy cloak; "and what a ride I've a had across Hole Moor. 'Tis so dark as a baig, and brave and windy."
"Ees you be right,'' the moor-man observes; ''but I can't help thinking about your man. I'm zartin sure he's a gone to mait ee."
"However could he ha' missed me, then? '' asks the good dame. I've a keeped in the track all the way along,--or as near as I was able to,--and can't make out how 'tis us have'n a mait. How long's he bin gone, Dick?"
"Aw a brave long time. Why he must a got into Hole avaur now," replies the moor-man.
"I stopped there comin' along, zo they'll tell'n I'm gone homeward," says the dame.
"I was thinkin' zo. A pooty tantrum he'll be in when he vinds he's a had he's walk for nothin', and 'pon such a night, too."
"Aw, I dun knaw,--it takes a good bit to put ee out."
"Well, ees, I zim he's always very pleasant tempered."
"I s'pose I'd better wait fer'n a bit," remarks the dame, " perhaps he wan't be long, now."
Half-an-hour elapses, and the inmates are still wondering what can keep the dame's husband away so long, when suddenly the door is opened, and he makes his appearance. He is a tall, portly man, and his jolly red face wears a most cheery look, and he seems altogether a most suitable mate for the buxom dame who awaits his arrival.
''Well, did ee think I was lost?" he exclaims in a hearty tone. ''I've had a round, sure nuff. How be' varmer?" he asks, addressing the master of the house and you too, missis; you'm very well, I haup,''--and then, without waiting to hear the reply, he turns to his good dame, and says in a tone which evinces the pleasure he feels at seeing her, "well, mother, you'm got back, I zee, and a good thing too; if you'd a bin where I hev, we should hev had a pooty job.'
"Where hev ee bin too, then?'' asks his dame how comed he to be so stupid as to go an' miss me like that.''
"Well, I can't tell ee more'n this. I've a bin pisgie-laid."
"An' did mun laid ee into Hole?'' asks his wife in a somewhat sceptical tone, and looking meaningly at the farmer's wife by her side.
"Hole? I ant a bin to Hole; I've a bin wanderin' and wanderin' 'bout 'pon the moor, all the aivlin.''
"Bless your life! " exclaims Dick the moor-man, then you've a mait wi' et, sure nuff.'
"An' you've a bin out 'pon the moor all the time, hev ee," says his wife. Well, I never."
"I've a bin pisgie-laid, as sure as I'm a zittin here," says the good man, throwing himself into a corner of the " settle," and looking round upon the company, "and a pooty dance I've had ov et, too."
''Well now,'' observes the grandfather "you may think zo, but I would'n be too sure about et. I never knawed pisgies to he out 'pon the moor such a night as this is."
This remark seems to comfort 'Liza, who had grown quite nervous again on hearing the farmer affirm that he had been led astray by the pixy elves. She has now put away her ironing, and is seated on the long form near the end of the table.
"All I can tell, ee, uncle," says the cheery visitor in answer to the grandfather's observation, " is this. I must either a bin pisgie-laid or bewitched, vur I could'n vind the track mure'n nothin'.'
"Where did ee lose un? '' asks the master of the house.
"Way gwain down the hill to Wenaver [c] Brook. I took the short cut straight to the crossin', but I never hit pon un. I got auver the brook, though, an' went on up the hill, thinkin' I was gwain on right enough, when all at once I vound myself home by Benjie [d] Tar. 'Twas mortal dark, to be sure, but still I can't zee how I should a got out o' my way like that. Well, I walked to where I was thinkin' the Hole road was, and in less than no time I vound myself gwain down hill. That wud'n right, I knawed, zo I turned and keep't on, and twud'n long avaur I heerd water, a long way down belaw me. 'Where be I too? ' I thought, ' this wan't do, Zo I stapped still to think. Well, I could zee nort, but I guessed I must be right a-top of the staip, behind Benjie Tar, again. A few steps more and I should a gone auver, but I turned, and zoon zeed the tar close by me, and on I went wance more. Thinks I, 'when I raich home--though I don't knaw when that'll be--there'll be Bobs-a-die wi' mother-----'."
"I don't b'lieve you thought any sich thing,'' interrupts his dame.
"Well, I knawed you was expectin' me to mait ee, an I fancied you'd wonder why I had'n din so. Well, you'd hardly b'leve et, I but I actually come to Benjie Tar twice arter that, and vind the road I could'n. At last, by turnin' my coat inside out, I throwed off they pisgies, and vound the track. Then, thinks I, 'tis no use o' my gwain to Hole now, for mother hev gone home for zartin', zo I com'd away heer, and heer I be."
"If you'd a bin a maid," says the moor-man, " p'raps you'd a had mun round ee, kissin' ov cc. They do that sometimes, don't um, 'Liza?"
"Here, Mawsey," cries out the farmer's son to one of his younger brothers in the chimney corner, " rin out and fetch a yafful o' turve' [e] It is evident that he considers the fire once more needs his attention, for he kneels down and busies himself with breaking up a slab of peat and placing the pieces upon the glowing heap on the hearth.
"An' you wndn' feared you'd be laid into any danger? " asks the moor-man of the hero of the adventure.
"No, taniby! All I thought about was what missis would think," he replies, with a sly wink at his questioner.
"You troubled a pooty lot 'bout that, I reckon," says his better-half, in a tone that indicates her disbelief of the assertion.
'Tis surprisin' how they pisgies will laid a body, though," says the moor-man.
"Aw, ees, when they'm 'bout," says the grandfather, "that's true enough. And then they can change their-selves, too. Zometimes they be in wan shape, and zometimes in another."
"I s'pose they be, uncle," remarks the stout farmer.
"To be sure. An' they'm dressed brave and vine, zometimes, all in green,--though I've also heerd tell ov they who've a seed mun dressed out in rags, an' often wi' nort on, at all. They can get about from place to place, too, mortal quick, vur they've only got to wish where they want to go too, and there they be. They like most, though, zome quiet place, down by water, vur carrin' on their sports,--'tes thackey spots they fancy."
"Zackly," acquiesces the moor-man.
"Zometimes they heer mun down wells," continues the grandfather "a chatterin' and makin' a pooty hollabaloo. They've a got their own ways 'bout everything, an' us can't understand mun."
"No, us can't," observes the moor-man, with the air of a philosopher.
The conversation then turns upon matters connected with their occupations, and the moor-man seems never tired of speaking of Farmer Mann's "bootiful bullocks," which he had in his charge last summer, or of "maister's" sheep, now pastured in the 'in-country," [f] and of the colts which he" zeed up the new-take [g] this mornin'."
At length the stout farmer, of whose wanderings over the moor the pixies have been accused of being the cause, rises to go.
"Come, mother," he says' "tis most time for us to be gwain home."
"An' I must zee 'bout movin', too," says the moor-man, getting up from the "settle," and following the master of the house to the door, in order to assist in fetching the dame's horse from the stable.
The animal is soon brought, and the good woman helped by her husband to mount, while the farmer stands by with a lantern in his hand. The farmer's wife, on the doorstep, is bidding the dame good-bye, when the moor-man suddenly slips slily back into the kitchen, a sound, very like the smack of a whip, having struck upon his ear, and aroused his curosity. The two lads in the chimney corner have fallen asleep, and the old grandfather dozes quietly in his chair; but where are the farmer's son and 'Liza? The moor-man peeps behind the "settle."
"I knawed I was right," he exclaims, as the young couple come forward, looking very much confused, "I knawed I was right when I said thee didn' need no pisgies to do that for ee' 'Liza! Well, I wish ee good night, both," and with this he once more makes for the door.
A few minutes later the kitchen is empty, the inmates have retired to rest, and the only sounds heard are the chirp, chirp of tile little cricket, and the slow ticking of time old-fashioned clock.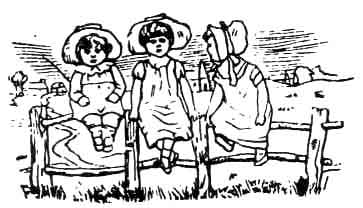 *
[a] Moor-men are those whose business it is to look after cattle and sheep pastured upon Dartmoor during the summer months.
[b] Cause, ie. Care
[c] Wennaford. [d] Bench Tor.
[e] Handful of turf, i.e. peat.
[f] The cultivated country around the moor is so called by the Dartmoor people. Sheep are generally pastured during winter in the lowlands, the Dartmoor climate not being suitable for the Devon breed in their season.
[g] Portions of moor, enclosed by rough granite walls to prevent the cattle from straying, are termed new-takes.
---
Next: Chapter IV: Lough Tor Hole. The Huccaby Courting