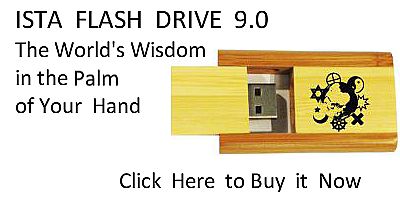 Sacred Texts
Sagas and Legends
Basque
Index
Previous
Next
---
Buy this Book at Amazon.com
---
ASS'-SKIN. 1
LIKE many others in the world, there was a king and a queen. One day there came to them a young girl who
wished for a situation. They asked her her name, and she said "Faithful." 1 The king said to her, "Are you like your name?" and she said "Yes."
She stopped there seven years. Her master gave her all the keys, even that of the treasure. One day, when the king and queen were out, Faithful goes to the fountain, and she sees seven robbers coming out of the house. Judge what a state this poor girl was in! She runs straight to the treasury, and sees that more than half the treasure is missing. She did not know what would become of her--she was all of a tremble. When the king and queen came home she told them what had happened, but they would not believe her, and they put her in prison. She stays there a year. She kept saying that she was not in fault, but they would not believe her. The king condemns her to death, and sends her with four men to the forest to kill her, telling them to bring him her heart.
They go off, but these men thought it a pity to kill this young girl, for she was very pretty, and she told them that she was innocent of this robbery; and they say to her:
"If you will, not come any more into this land, we will spare your life."
She promises them that she will not be seen again in those parts. The men see an ass, and they tell her that they will carry its heart to the king. The young girl said to them:
"Flay this ass, I pray you; and, in order that no one may know me, I will never take this skin off me."
The men (do so), and go off to the king, and the young girl goes to look for some shelter. At nightfall she finds a beautiful house. She asks if they want some one to keep the geese. They tell her, "Yes, yes, yes." They put her along with the geese, and tell her that she must go with them every day to such a field. She went out very early in the morning and came back late. It was the king's house, and it was the queen-mother and her son who lived there.
After some time there appeared to her one day an old woman, who called to her:
"Faithful, you have done penance enough. The son of the king is going to give some grand feasts, and you must go to them. This evening you will ask madame permission, and you will tell her that you will give her all the news of the ball if she will let you go for a little while. And, see, here is nut. All the dresses and things you want will come out of that. You will break it as you go to the place of the festival." 1
That evening she asked permission of her mistress to go and see the festival which the king is going to give, for a short time only, and that she will return directly and tell her all that she has seen there. Her mistress said, "Yes." That evening she goes then. On her way she breaks the nut, and there comes out of it a silver robe. She puts it on, and goes there, and immediately she enters all the world looks at her. The king is bewitched, he does not quit her for an instant, and they always dance together. He pays no attention at all to the other young ladies. They enjoy the refreshments very much. Some friends of the king call him, and he has to-go there; and in this interval Faithful makes her escape to the house.
She tells the queen how that a young girl had come to the ball, how she had dazzled everybody, and especially the king, who paid attention to her alone, but that she had escaped.
When the son comes to the house, his mother says to him:
"She escaped from you then, your young lady? She did not care for you, doubtless."
He says to his mother, "Who told you that?"
"Ass'-skin; she wished to go and see it."
The king goes to where Faithful was and gives her two blows with his slipper, saying to her:
"If you return there again I will kill you on the spot."
The next day Ass'-skin goes with her geese, and there appears to her again the old woman. She tells her that she ought to go to the ball again this evening--that her mistress would give her permission. "Here is a walnut; you have there all that is necessary to dress yourself with. The king will ask you your name--Braf-le-mandoufle." 1
In the evening she asks permission of her mistress, but she is astonished (at her asking), and says to her:
"You do not know what the king has said--that if he catches you he will kill you on the spot?"
"I am not afraid. He will be sure not to catch me."
"Go, then."
She goes off, and on the way she breaks the walnut, and there comes out of it a golden robe. She goes in. The king comes with a thousand compliments, and asks her how she had escaped the evening before without saying anything to him, and that he had been very much hurt at it.
They amuse themselves thoroughly. The king has eyes for her alone. He asks her her name. She tells him, "Braf-le-mandoufle." They feast themselves well, and some friends having called to him he goes to them, and the young lady escapes.
Ass'-skin goes to tell the queen that yesterday evening's young lady had come, but still more beautiful--that she had escaped in the very middle of the ball. She goes off to her geese. The king comes to his house. His mother says to him:
"She came then, the young lady you love? but she only loves you so-so, since she has gone off in this fashion."
"Who told you that?"
"Ass'-skin."
He goes off to her and gives her two kicks with his slipper, and says to her:
"Woe to you if you go there again; I will kill you on the very spot."
She goes off to her geese, and the old woman comes to her again and tells her to ask permission again for this evening--that she must go to the dance. She gives her a peach, and tells her that she will have there all that is necessary to dress herself with. She goes then to ask her mistress if she will give her permission, like last night, to go to the ball. She says to her:
"Yes, yes, I will give you leave. But are you not afraid lest the king should catch you? He has said that he will kill you if you go there."
"I am not afraid, because I am sure that he will not catch me. Yesterday he looked for me again, but he could not catch me."
She goes off then. On the way she opens her peach, and finds there a dress entirely of diamonds, and if she was beautiful before, judge what she is now! She shone like the sun. The king was plunged into joy when he saw her. He was in an ecstasy. He did not wish to dance, but they sat down at their ease on beautiful arm-chairs, and with their refreshments before them they passed such a long time together. The king asked her to give him her promise of marriage. The young lady gives him her word, and the king takes his diamond ring off his finger and gives it to her. His friends call him away to come quickly to see something very rare, and off he goes, leaving his lady. She takes advantage of this opportunity to escape. 1 She tells her mistress all that has passed--how that this young lady had come with a dress of diamonds, that all the world was dazzled by her beauty, that they could not even look at her she shone so brightly, that the king did not know where he
was for happiness, that they had given each other their promise of marriage, and that the king had given her his diamond ring, but that the best thing of all was that to-day again she has escaped him.
The king comes in at that very instant. His mother says to him:
"She has not, she certainly has not, any wish for you. She has gone off with your diamond ring. Where will you go and look for her? You do not know where she lives. Where will you ask for a young lady who has such a name as 'Braf-le-mandoufle!' She has given you her promise of marriage too; but she does not wish to have you, since she has acted like that."
Our king did not even ask his mother who has told her that. He went straight to bed thoroughly ill, and so Ass'-skin did not have her two kicks that evening.
The queen was in great trouble at seeing her son ill like that. She was continually turning over in her head who this young lady might be. She said to her son, "Is this young lady our Ass'-skin? How else could she have known that you had given your promise to one another, and that you had given her the ring too? She must have been very, close to you. Did you see her?"
He says, "No," but remains buried in thought.
His mother says, "She has a very pretty face under her ass'-skin."
And she says that she must send for her, and that he must have a good look at her too; that he shall have some broth brought up by her.
She sends for Ass'-skin to the kitchen, has the broth made for her son, and Ass'-skin puts in the middle of the bread the ring which the king had given her. The lady had her well dressed, and she goes to the king. The king, after having seen her, was still doubtful. He drank his broth; but when he puts the bread into his mouth he finds something (hard), and is very much astonished at seeing his ring. He was ill no longer. He goes and runs to his
mother to tell her his joy that he has found his lady. He wishes to marry directly, and all the kings of the neighbourhood are invited to the feast; and, while they were dining, everyone had some fine news to relate. They ask the bride, too, if she had not something to tell them. She says "Yes," but that she cannot tell what she knows--that it would not please all at the table. Her husband tells her to speak out boldly; he draws his sword, and says,
"Whosoever shall speak a word shall be run through with this sword."
She then tells how a poor girl was servant at a king's house; how she remained there seven years; that they liked her very much, and treated her with confidence, even to giving her the keys of the treasure. One day, when the king and his wife were out, robbers entered, and stole almost all the treasure. The king would not believe that robbers had come. He puts the young girl in prison for a whole year, and at the end of that time he sends her to execution, telling the executioners to bring her heart to the house. The executioners were better than the king; they believed in her innocence, and, after having killed an ass, they carried its heart to the king; "and for the proof, it is I who was servant to this king."
The bridegroom says to her, "Who can this king be? Is it my uncle?"
The lady says, "I do not know if he is your uncle, but it is that gentleman there."
The bridegroom takes his sword and kills him on the spot, saying to his wife,
"You shall not be afraid of him any more."
They lived very happily. Some time afterwards they had two children, a boy and a girl. When the elder was seven years old he died, telling his father and mother that he was going to Heaven to get a place there ready for them. At the end of a week the other child dies too, and she says to them that she, too, is going to Heaven, and that she will keep their place ready; that they, too, would quickly go to them.
And, as she had said, at the end of a year, at exactly the very same time, both the gentleman and lady died, and they both went to Heaven.
LAURENTINE.
---
Footnotes
158:1 "Peau d'Ane."
159:1 "Fidèle."
160:1 The narrator was here asked "if the place of the dance was at the king's palace." "No," she gravely replied, "it was at the mairie." In other tales it is on the "place," i.e., the open square or market-place which there is in most French towns and villages in the south. It is generally in front either of the church or of the mairie.
161:1 This was explained as meaning "Beaten with the Slipper." This version came from the Cascarrot, or half-gipsy quarter of St. Jean de Luz, and may not be purely Basque. Except in one or two words the language is correct enough--for St. Jean de Luz.
162:1 At an exclamation of surprise from one of the auditors, the narrator piously said, "It is the Holy Virgin who permitted all that."
---
Next: Variations on 'Ass'-Skin'