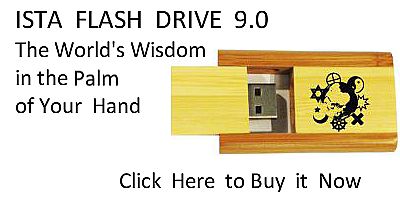 Sacred Texts
Native American
Southeast
Index
Previous
Next
---
3. THE CANNIBAL'S SEVEN SONS 2 (20)
There was a man eater who had seven sons. He used to hunt and kill beaver, hang them up to dry and eat them by himself. His boys said to one another, "I wonder if that beaver meat is good." So they watched for an opportunity, stole some of this beaver meat, and ate it. When their father found that they had been eating some of his meat he said to them, "You want to eat beaver, do you?" So he took them to a high cliff above a creek and said to them, "There is where they live." There were holes under water beneath this cliff, and he threw them into these holes. Six died there but one of them got out at a different place. It was night when he escaped, and he wandered along the creek. By and by he saw what he supposed to be a tree and thought, "I will stay here all night," upon which he climbed up into it. When daylight came he looked down and saw a snake on the ground, and what he had thought was a tree was really the snake's horn. Now he was afraid to go down, so he remained where he was. As he sat there people began to go by in canoes, and these people were of different sorts, some having crooked legs, some crooked hips, etc., and they sang songs in which they referred to these facts. When they looked up and saw him they said, "He has no sense to sit up on the horns of a snake." One canoe load of people were all blind in one eye. Presently he heard another canoe coming, and this was filled with young women. As soon as these girls had observed him they let their canoe drift in toward him until it was quite near and told him to spit toward them. His saliva struck the edge of the boat. They moved it nearer and told him to spit again, when he spit into the very middle of the canoe. Then they told him to jump in and he did so, landing in the center of their canoe. He married one of these women, and they had a child while they were still going on.
Farther on on this river lived the mother of this boy. Different creatures, such as rats, would disguise themselves and come to her calling out that they were her children who had been drowned. She soon found out that they were trying to fool her, so she became angry and began to cry, and she refused to look round. By and by her son, accompanied by his wife with her child in her arms, came to the place and landed. He said to his mother, "I have come back," but she answered, "That is what you always say, you red rats." Her
son spoke again, and she answered, "That is what you are always saying, you holes of different kinds." They kept on talking to her, however, and after a long time they bothered her so much that she looked round, and saw a person standing there. Then she took the child from his wife and said, "This is my grandchild," upon which she began dancing round. After that they all got into the canoe and started on. They went down the river to the house of a chief. The chief called to them to come up, but they remained in the canoe. After some time the young man's mother said to the chief, "If the chief's wives will come and lie down side by side as close to each other as possible so that we can walk upon them we will go up." They did so, and the woman and her people walked up upon the bodies, treading so heavily that they broke wind as they stepped. The chief wanted to marry the mother too and did so, but he had taken out the eyes of all of his other wives, and he wanted to take out her eyes also, and her son did not want it to happen. Then the chief gave orders to have the young man taken off to another place, and it was done. By and by, however, he came back and found that his mother's eyeballs had been taken out. He hunted around for these, found them, and put them back in their places. The chief gave orders that the youth should be taken to another place, and again removed the woman's eyeballs. When the young man again got back he found his mother in the same condition dancing about before the chief who was seated beating upon a drum. He again hunted for the eyeballs, found and replaced them. Then he went to the chief and took his drum away from him. He and his mother now started for their canoe. The chief told his other wives to catch them, but, having no eyes, they ran about hither and thither unable to find them. So the fugitives reached their canoe and got into it. They started off westward, the son beating upon the chief's drum as they went.
---
Footnotes
218:2 An old Natchez story.
---
Next: 4. The Cannibal Woman