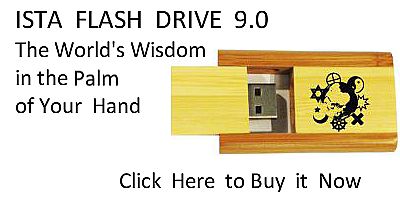 Sacred Texts
Islam
Index
Hypertext Qur'an
Unicode
Palmer
Pickthall
Yusuf Ali English
Rodwell
Sūra LXXIII.: Muzzammil, or Folded in Garments. Index
Previous
Next
---


The Holy Quran, tr. by Yusuf Ali, [1934], at sacred-texts.com
---
Sūra LXXIII.: Muzzammil, or Folded in Garments.
Section 1

1. O thou folded
In garments!
---

2. Stand (to prayer) by night,
But not all night,—
---

3. Nisfahu awi onqus minhu qaleelan
3. Half of it,—
Or a little less,
---

4. Aw zid AAalayhi warattili alqur-ana tarteelan
4. Or a little more;
And recite the Qur-ān
In slow, measured rhythmic tones.
---

5. Inna sanulqee AAalayka qawlan thaqeelan
5. Soon shall We send down
To thee a weighty Message.
---

6. Inna nashi-ata allayli hiya ashaddu wat-an waaqwamu qeelan
6. Truly the rising by night
Is most potent for governing
(The soul), and most suitable
For (framing) the Word
(Of Prayer and Praise).
---

7. Inna laka fee alnnahari sabhan taweelan
7. True, there is for thee
By day prolonged occupation
With ordinary duties:
---

8. Waothkuri isma rabbika watabattal ilayhi tabteelan
8. But keep in remembrance
The name of thy Lord
And devote thyself
To Him whole-heartedly.
---

9. Rabbu almashriqi waalmaghribi la ilaha illa huwa faittakhithhu wakeelan
9. (He is) Lord of the East
And the West: there is
No god but He:
Take Him therefore
For (thy) Disposer of Affairs.
---

10. Waisbir AAala ma yaqooloona waohjurhum hajran jameelan
10. And have patience with what
They say, and leave them
With noble (dignity).
---

11. Watharnee waalmukaththibeena olee alnnaAAmati wamahhilhum qaleelan
11. And leave Me
(Alone to deal with)
Those in possession of
The good things of life,
Who (yet) deny the Truth;
And bear with them
For a little while.
---

12. Inna ladayna ankalan wajaheeman
12. With Us are Fetters
(To bind them), and a Fire
(To burn them),
---

13. WataAAaman tha ghussatin waAAathaban aleeman
13. And a Food that chokes,
And a Penalty Grievous.
---

14. Yawma tarjufu al-ardu waaljibalu wakanati aljibalu katheeban maheelan
14. One Day the earth
And the mountains
Will be in violent commotion.
And the mountains will be
As a heap of sand
Poured out and flowing down.
---

15. Inna arsalna ilaykum rasoolan shahidan AAalaykum kama arsalna ila firAAawna rasoolan
15. We have sent to you,
(O men!) an apostle,
To be a witness concerning you,
Even as We sent
An apostle to Pharaoh.
---

16. FaAAasa firAAawnu alrrasoola faakhathnahu akhthan wabeelan
16. But Pharaoh disobeyed
The apostle; so We
Seized him with
A heavy Punishment.
---

17. Fakayfa tattaqoona in kafartum yawman yajAAalu alwildana sheeban
17. Then how shall ye,
If ye deny (God),
Guard yourselves against
A Day that will make
Children hoary-headed?—
---

18. Alssamao munfatirun bihi kana waAAduhu mafAAoolan
18. Whereon the sky will be
Cleft asunder?
His Promise needs must
Be accomplished.
---

19. Inna hathihi tathkiratun faman shaa ittakhatha ila rabbihi sabeelan
19. Verily this is an Admonition:
Therefore, whoso will, let him
Take a (straight) path
To his Lord!