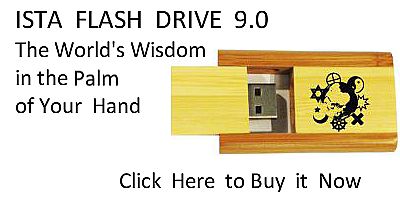 Sacred Texts
Islam
Index
Hypertext Qur'an
Unicode
Palmer
Pickthall
Yusuf Ali English
Rodwell
Sūra LXXI.: Nūḥ, or Noah. Index
Previous
Next
---


The Holy Quran, tr. by Yusuf Ali, [1934], at sacred-texts.com
---
Sūra LXXI.: Nūḥ, or Noah.
Section 1

1. Inna arsalna noohan ila qawmihi an anthir qawmaka min qabli an ya/tiyahum AAathabun aleemun
1. We sent Noah
To his People
(With the Command):
"Do thou warn thy People
Before there comes to them
A grievous Penalty."
---

2. Qala ya qawmi innee lakum natheerun mubeenun
2. He said: "O my People!
I am to you
A Warner, clear and open:
---

3. Ani oAAbudoo Allaha waittaqoohu waateeAAooni
3. "That ye should worship
God, fear Him,
And obey me:
---

4. Yaghfir lakum min thunoobikum wayu-akhkhirkum ila ajalin musamman inna ajala Allahi itha jaa la yu-akhkharu law kuntum taAAlamoona
4. "So He may forgive you
Your sins and give you
Respite for a stated Term:
For when the Term given
By God is accomplished,
It cannot be put forward:
If ye only knew."
---

5. Qala rabbi innee daAAawtu qawmee laylan wanaharan
5. He, said: "O my Lord!
I have called to my People
Night and day:
---

6. Falam yazidhum duAAa-ee illa firaran
6. "But my call only
Increases (their) flight
(From the Right).
---

7. Wa-innee kullama daAAawtuhum litaghfira lahum jaAAaloo asabiAAahum fee athanihim waistaghshaw thiyabahum waasarroo waistakbaroo istikbaran
7. "And every time I have
Called to them, that Thou
Mightest forgive them,
They have (only) thrust
Their fingers into their ears,
Covered themselves up with
Their garments, grown obstinate,
And given themselves up
To arrogance.
---

8. Thumma innee daAAawtuhum jiharan
8. "So I have called to them
Aloud;
---

9. Thumma innee aAAlantu lahum waasrartu lahum israran
9. "Further I have spoken
To them in public
And secretly in private,
---

10. Faqultu istaghfiroo rabbakum innahu kana ghaffaran
10. "Saying, "Ask forgiveness
From your Lord;
For He is Oft-Forgiving;
---

11. Yursili alssamaa AAalaykum midraran
11. "He will send rain
To you in abundance;
---

12. Wayumdidkum bi-amwalin wabaneena wayajAAal lakum jannatin wayajAAal lakum anharan
12. Give you increase
In wealth and sons;
And bestow on you
Gardens and bestow on you
Rivers (of flowing water).
---

13. Ma lakum la tarjoona lillahi waqaran
13. "What is the matter
With you, that ye
Place not your hope
For kindness and long-suffering
In God,—
---

14. "Seeing that it is He
That has created you
In diverse stages?
---

15. Alam taraw kayfa khalaqa Allahu sabAAa samawatin tibaqan
15. "See ye not
How God has created
The seven heavens
One above another,
---

16. WajaAAala alqamara feehinna nooran wajaAAala alshshamsa sirajan
16. "And made the moon
A light in their midst,
And made the sun
As a (Glorious) Lamp?
---

17. WaAllahu anbatakum mina al-ardi nabatan
17. "And God has produced
You from the earth,
Growing (gradually),
---

18. Thumma yuAAeedukum feeha wayukhrijukum ikhrajan
18. "And in the End
He will return you
Into the (earth),
And raise you forth
(Again at the Resurrection)?
---

19. WaAllahu jaAAala lakumu al-arda bisatan
19. "And God has made
The earth for you
As a carpet (spread out),
---

20. Litaslukoo minha subulan fijajan
20. "That ye may go about
Therein, in spacious roads."