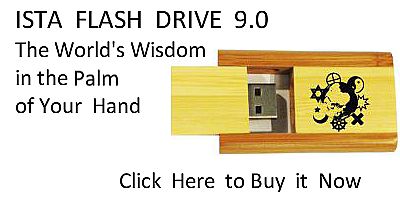 Sacred Texts
Islam
Index
Hypertext Qur'an
Unicode
Palmer
Pickthall
Yusuf Ali English
Rodwell
Sūra XXVIII.: Qaṣaṣ, or the Narration. Index
Previous
Next
---


The Holy Quran, tr. by Yusuf Ali, [1934], at sacred-texts.com
---
Sūra XXVIII.: Qaṣaṣ, or the Narration.
Section 8
---

76. Inna qaroona kana min qawmi moosa fabagha AAalayhim waataynahu mina alkunoozi ma inna mafatihahu latanoo-o bialAAusbati olee alquwwati ith qala lahu qawmuhu la tafrah inna Allaha la yuhibbu alfariheena
76. Qārūn was doubtless,
Of the people of Moses; but
He acted insolently towards them:
Such were the treasures We
Had bestowed on him, that
Their very keys would
Have been a burden to
A body of strong men.
Behold, his people said to him:
"Exult not, for God loveth not
Those who exult (in riches).
---

77. Waibtaghi feema ataka Allahu alddara al-akhirata wala tansa naseebaka mina alddunya waahsin kama ahsana Allahu ilayka wala tabghi alfasada fee al-ardi inna Allaha la yuhibbu almufsideena
77. "But seek, with the (wealth)
Which God has bestowed on thee,
The Home of the Hereafter,
Nor forget thy portion in this
World: but do thou good,
As God has been good
To thee, and seek not
(Occasions for) mischief in the land:
For God loves not those
Who do mischief."
---

78. Qala innama ooteetuhu AAala AAilmin AAindee awa lam yaAAlam anna Allaha qad ahlaka min qablihi mina alqurooni man huwa ashaddu minhu quwwatan waaktharu jamAAan wala yus-alu AAan thunoobihimu almujrimoona
78. He said: "This has been given
To me because of a certain
Knowledge which I have."
Did he not know that God
Had destroyed, before him,
(Whole) generations,—which were
Superior to him in strength
And greater in the amount
(Of riches) they had collected?
But the wicked are not
Called (immediately) to account
For their sins.
---

79. Fakharaja AAala qawmihi fee zeenatihi qala allatheena yureedoona alhayata alddunya ya layta lana mithla ma ootiya qaroonu innahu lathoo haththin AAatheemin
79. So he went forth among
His people in the (pride
Of his worldly) glitter.
Said those whose aim is
The Life of this World:
"Oh! that we had the like
Of what Qārūn has got!
For he is truly a lord
Of mighty good fortune!"
---

80. Waqala allatheena ootoo alAAilma waylakum thawabu Allahi khayrun liman amana waAAamila salihan wala yulaqqaha illa alssabiroona
80. But those who had been granted
(True) knowledge said: "Alas
For you! The reward of God
(In the Hereafter) is best
For those who believe
And work righteousness: but this
None shall attain, save those
Who steadfastly persevere
(in good)."
---

81. Fakhasafna bihi wabidarihi al-arda fama kana lahu min fi-atin yansuroonahu min dooni Allahi wama kana mina almuntasireena
81. Then We caused the earth
To swallow up him and
His house; and he had not
(The least little) party
To help him against God,
Nor could he defend himself.
---
82. Waasbaha allatheena tamannaw makanahu bial-amsi yaqooloona waykaanna Allaha yabsutu alrrizqa liman yashao min AAibadihi wayaqdiru lawla an manna Allahu AAalayna lakhasafa bina waykaannahu la yuflihu alkafiroona
82. And those who had envied
His position the day before
Began to say on the morrow:
"Ah! It is indeed God
Who enlarges the provision"'
Or restricts it, to any
Of His servants He pleases!
Had it not been that God
Was gracious to us, He
Could have caused the earth
To swallow us up! Ah!
Those who reject God
Will assuredly never prosper."