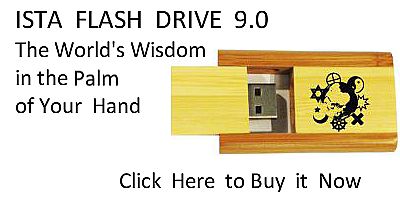 Sacred Texts
Islam
Index
Hypertext Qur'an
Unicode
Palmer
Pickthall
Yusuf Ali English
Rodwell
Sūra XXVIII.: Qaṣaṣ, or the Narration. Index
Previous
Next
---


The Holy Quran, tr. by Yusuf Ali, [1934], at sacred-texts.com
---
Sūra XXVIII.: Qaṣaṣ, or the Narration.
Section 3
---

22. Walamma tawajjaha tilqaa madyana qala AAasa rabbee an yahdiyanee sawaa alssabeeli
22. When, when he turned his face
Towards (the land of) Madyan,
He said: "I do hope
That my Lord will show me
The smooth and straight Path."
---

23. Walamma warada maa madyana wajada AAalayhi ommatan mina alnnasi yasqoona wawajada min doonihimu imraatayni tathoodani qala ma khatbukuma qalata la nasqee hatta yusdira alrriAAao waaboona shaykhun kabeerun
23. And when he arrived at
The watering (place) in Madyan;
He found there a group
Of men watering (their flocks),
And besides them he found
Two women who were keeping
Back (their flocks). He said:
"What is the matter with you?"
They said: "We cannot water
(Our flocks) until the shepherds
Take back (their flocks):
And our father is
A very old man."
---
24. Fasaqa lahuma thumma tawalla ila alththilli faqala rabbi innee lima anzalta ilayya min khayrin faqeerun
24. So he watered (their flocks)
For them; then he turned back
To the shade, and said:
"O my Lord!
Truly am I
In (desperate) need
Of any good
That Thou dost send me!"
---

25. Fajaat-hu ihdahuma tamshee AAala istihya-in qalat inna abee yadAAooka liyajziyaka ajra ma saqayta lana falamma jaahu waqassa AAalayhi alqasasa qala la takhaf najawta mina alqawmi alththalimeena
25. Afterwards one of the (damsels)
Came (back) to him, walking
Bashfully. She said: "My father
Invites thee that he may
Reward thee for having watered
(Our flocks) for us." So when
He came to him and narrated
The story, he said:
"Fear thou not: (well) hast thou
Escaped from unjust people."
---

26. Qalat ihdahuma ya abati ista/jirhu inna khayra mani ista/jarta alqawiyyu al-ameenu
26. Said one of the (damsels):
"O my (dear) father! engage
Him on wages: truly the best
Of men for thee to employ is
The (man) who is strong and trusty"…
---

27. Qala innee oreedu an onkihaka ihda ibnatayya hatayni AAala an ta/juranee thamaniya hijajin fa-in atmamta AAashran famin AAindika wama oreedu an ashuqqa AAalayka satajidunee in shaa Allahu mina alssaliheena
27. He said: "I intend to wed
One of these my daughters
To thee, on, condition that
Thou serve me for eight years;
But if thou complete ten years,
It will be (grace) from thee.
But I intend not to place
Thee under a difficulty:
Thou wilt find me,
Indeed, if God wills,
One of the righteous."
---

28. Qala thalika baynee wabaynaka ayyama al-ajalayni qadaytu fala AAudwana AAalayya waAllahu AAala ma naqoolu wakeelun
28. He said: "Be that (the agreement)
Between me and thee:
Whichever of the two terms
I fulfil, let there be
No ill-will to me.
Be God a witness
To what we say."