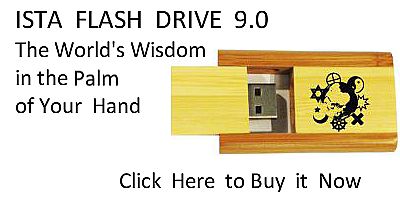 Sacred Texts
Islam
Index
Hypertext Qur'an
Unicode
Palmer
Pickthall
Yusuf Ali English
Rodwell
Sūra XXVIII.: Qaṣaṣ, or the Narration. Index
Previous
Next
---


The Holy Quran, tr. by Yusuf Ali, [1934], at sacred-texts.com
---
Sūra XXVIII.: Qaṣaṣ, or the Narration.
Section 2
---

14. Walamma balagha ashuddahu waistawa ataynahu hukman waAAilman wakathalika najzee almuhsineena
14. When he reached full age,
And was firmly established
(In life), We bestowed on him
Wisdom and knowledge: for thus
Do We reward those
Who do good.
---

15. Wadakhala almadeenata AAala heeni ghaflatin min ahliha fawajada feeha rajulayni yaqtatilani hatha min sheeAAatihi wahatha min AAaduwwihi faistaghathahu allathee min sheeAAatihi AAala allathee min AAaduwwihi fawakazahu moosa faqada AAalayhi qala hatha min AAamali alshshaytani innahu AAaduwwun mudillun mubeenun
15. And he entered the City
At a time when its people
Were not watching: and he
Found there two men fighting,—
One of his own religion,
And the other, of his foes.
Now the man of his own
Religion appealed to him
Against his foe, and Moses
Struck him with his fist
And made an end of him.
He said: "This is a work
Of Evil (Satan): for he is
An enemy that manifestly
Misleads!"
---

16. Qala rabbi innee thalamtu nafsee faighfir lee faghafara lahu innahu huwa alghafooru alrraheemu
16. He prayed: "O my Lord!
I have indeed wronged my soul!
Do Thou then forgive me!"
So (God) forgave him: for He
Is the Oft-Forgiving, Most Merciful.
---

17. Qala rabbi bima anAAamta AAalayya falan akoona thaheeran lilmujrimeena
17. He said: "O my Lord!
For that Thou hast bestowed
Thy Grace on me, never
Shall I be a help
To those who sin!"
---

18. Faasbaha fee almadeenati kha-ifan yataraqqabu fa-itha allathee istansarahu bial-amsi yastasrikhuhu qala lahu moosa innaka laghawiyyun mubeenun
18. So he saw the morning
In the City, looking about,
In a state of fear, when
Behold, the man who had,
The day before, sought his help
Called aloud for his help
(Again). Moses said to him:
"Thou art truly, it is clear,
A quarrelsome fellow!"
---

19. Falamma an arada an yabtisha biallathee huwa AAaduwwun lahuma qala ya moosa atureedu an taqtulanee kama qatalta nafsan bial-amsi in tureedu illa an takoona jabbaran fee al-ardi wama tureedu an takoona mina almusliheena
19. Then, when he decided to lay
Hold of the man who was
An enemy to both of them,
That man said: "O Moses!
Is it thy intention to slay me
As thou slewest a man
Yesterday? Thy intention is
None other than to become
A powerful violent man
In the land, and not to be
One who sets things right!
---

20. Wajaa rajulun min aqsa almadeenati yasAAa qala ya moosa inna almalaa ya/tamiroona bika liyaqtulooka faokhruj innee laka mina alnnasiheena
20. And there came a man,
Running, from the furthest end
Of the City. He said:
"O Moses! the Chiefs
Are taking counsel together
About thee, to slay thee:
So get thee away, for I
Do give thee sincere advice."
---

21. Fakharaja minha kha-ifan yataraqqabu qala rabbi najjinee mina alqawmi alththalimeena
21. He therefore got away therefrom,
Looking about, in a state
Of fear. He prayed:
"O my Lord! save me
From people given to wrong-doing."