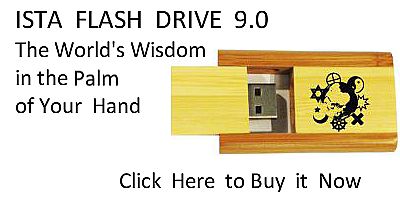 Sacred Texts
Islam
Index
Hypertext Qur'an
Unicode
Palmer
Pickthall
Yusuf Ali English
Rodwell
Sūra XXVIII.: Qaṣaṣ, or the Narration. Index
Previous
Next
---


The Holy Quran, tr. by Yusuf Ali, [1934], at sacred-texts.com
---
Sūra XXVIII.: Qaṣaṣ, or the Narration.
Section 1

1. Tā. Sīn. Mīm.
---

2. Tilka ayatu alkitabi almubeeni
2. These are Verses of the Book
That makes (things) clear.
---

3. Natloo AAalayka min naba-i moosa wafirAAawna bialhaqqi liqawmin yu/minoona
3. We rehearse to thee some
Of the story of Moses
And Pharaoh in Truth,
For people who believe.
---

4. Inna firAAawna AAala fee al-ardi wajaAAala ahlaha shiyaAAan yastadAAifu ta-ifatan minhum yuthabbihu abnaahum wayastahyee nisaahum innahu kana mina almufsideena
4. Truly Pharaoh elated himself
In the land and broke up
Its people into sections,
Depressing a small group
Among them: their sons he slew,
But he kept alive their females:
For he was indeed
A maker of mischief.
---

5. Wanureedu an namunna AAala allatheena istudAAifoo fee al-ardi wanajAAalahum a-immatan wanajAAalahumu alwaritheena
5. And We wished to be
Gracious to those who were
Being depressed in the land,
To make them leaders (in faith)
And make them heirs,
---

6. Wanumakkina lahum fee al-ardi wanuriya firAAawna wahamana wajunoodahuma minhum ma kanoo yahtharoona
6. To establish a firm place
For them in the land,
And to show Pharaoh, Haman,
And their hosts, at their hands,
The very things against which
They were taking precautions.
---

7. Waawhayna ila ommi moosa an ardiAAeehi fa-itha khifti AAalayhi faalqeehi fee alyammi wala takhafee wala tahzanee inna raddoohu ilayki wajaAAiloohu mina almursaleena
7. So We sent this inspiration
To the mother of Moses:
"Suckle (thy child), but when
Thou hast fears about him,
Cast him into the river,
But fear not nor grieve:
For We shall restore him
To thee, and We shall make
Him one of Our apostles."
---

8. Failtaqatahu alu firAAawna liyakoona lahum AAaduwwan wahazanan inna firAAawna wahamana wajunoodahuma kanoo khati-eena
8. Then the people of Pharaoh
Picked him up (from the river):
(It was intended) that (Moses)
Should be to them an adversary
And a cause of sorrow:
For Pharaoh and Haman
And (all) their hosts were
Men of sin.
---

9. Waqalati imraatu firAAawna qurratu AAaynin lee walaka la taqtuloohu AAasa an yanfaAAana aw nattakhithahu waladan wahum la yashAAuroona
9. The wife of Pharaoh said:
"(Here is) a joy of the eye,'
For me and for thee:
Slay him not. It may be
That he will be of use
To us, or we may adopt
Him as a son." And they
Perceived not (what they
Were doing)!
---

10. Waasbaha fu-adu ommi moosa farighan in kadat latubdee bihi lawla an rabatna AAala qalbiha litakoona mina almu/mineena
10. But there came to be
A void in the heart
Of the mother of Moses:
She was going almost to
Disclose his (case), had We
Not strengthened her heart
(With faith), so that she
Might remain a (firm) believer.
---

11. Waqalat li-okhtihi qusseehi fabasurat bihi AAan junubin wahum la yashAAuroona
11. And she said to the sister
Of (Moses), "Follow him".
So she (the sister) watched him
In the character of a stranger.
And they knew not.
---

12. Waharramna AAalayhi almaradiAAa min qablu faqalat hal adullukum AAala ahli baytin yakfuloonahu lakum wahum lahu nasihoona
12. And We ordained that he
Refused suck at first, until
(His sister came up
And) said: "Shall I
Point out to you the people
Of a house that will nourish
And bring him up for you'"
And be sincerely attached
To him?"...
---

13. Faradadnahu ila ommihi kay taqarra AAaynuha wala tahzana walitaAAlama anna waAAda Allahi haqqun walakinna aktharahum la yaAAlamoona
13. Thus did We restore him
To his mother, that her eye
Might be comforted, that she
Might not grieve, and that
She might know that the promise
Of God is true: but
Most of them do not understand.