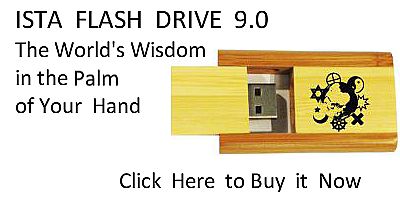 Sacred Texts
Islam
Index
Hypertext Qur'an
Unicode
Palmer
Pickthall
Yusuf Ali English
Rodwell
Sūra XIII.: Ra'd, or Thunder. Index
Previous
Next
---


The Holy Quran, tr. by Yusuf Ali, [1934], at sacred-texts.com
---
Sūra XIII.: Ra'd, or Thunder.
Section 6
---

38. Walaqad arsalna rusulan min qablika wajaAAalna lahum azwajan wathurriyyatan wama kana lirasoolin an ya/tiya bi-ayatin illa bi-ithni Allahi likulli ajalin kitabun
38. We did send apostles
Before thee, and appointed
For them wives and children:
And it was never the part
Of an apostle to bring a Sign
Except as God permitted
(Or commanded). For each period
Is a Book (revealed).
---

39. Yamhoo Allahu ma yashao wayuthbitu waAAindahu ommu alkitabi
39. God doth blot out
Or confirm what He pleaseth:
With Him is
The Mother of the Book.
---

40. Wa-in ma nuriyannaka baAAda allathee naAAiduhum aw natawaffayannaka fa-innama AAalayka albalaghu waAAalayna alhisabu
40. Whether We shall show thee
(Within thy life-time)
Part of what We promised them
Or take to ourselves thy soul
(Before it is all accomplished),—
Thy duty is to make
(The Message) reach them:
It is Our part
To call them to account.
---

41. Awa lam yaraw anna na/tee al-arda nanqusuha min atrafiha waAllahu yahkumu la muAAaqqiba lihukmihi wahuwa sareeAAu alhisabi
41. See they not that We
Gradually reduce the land
(In their control) from its
Outlying borders ? (Where) God
Commands, there is none
To put back His command:
And He is Swift
In calling to account.
---

42. Waqad makara allatheena min qablihim falillahi almakru jameeAAan yaAAlamu ma taksibu kullu nafsin wasayaAAlamu alkuffaru liman AAuqba alddari
42. Those before them did (also)
Devise plots; but in all things
The master-planning is God's.
He knoweth the doings
Of every soul: and soon
Will the Unbelievers know
Who gets home in the End.
---

43. Wayaqoolu allatheena kafaroo lasta mursalan qul kafa biAllahi shaheedan baynee wabaynakum waman AAindahu AAilmu alkitabi
43. The Unbelievers say: "No apostle
Art thou." Say: "Enough
For a witness between me
And you is God, and such
As have knowledge of the Book."