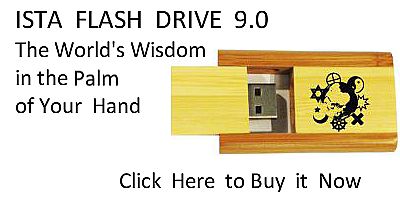 Sacred Texts
Christianity
Early Church Fathers
Index
Previous
Next
---
Here begins the epistle of Rechared, King of the Goths, addressed to the blessed Gregory, Bishop of Rome 42 .
Rechared to the holy lord and most blessed pope, the bishop Gregory.
At the time when the Lord in His compassion caused us to be dissociated from the impious Arian heresy, and the holy Catholic Church gathered us into her bosom ameliorated in the path of faith, it was then the desire of our mind to seek with delight and with the whole bent of our mind so very reverend a man; thee who art powerful above all other bishops, that he might commend in all ways a thing so worthy and acceptable to God for us men.  But, whereas we are engaged in many cares of government, being occupied by divers occasions, three years passed without the desire of our mind being satisfied.  And after this we chose, for the purpose of sending them to thee, some abbots of monasteries, who should proceed to thy presence, and offer gifts sent by us to Saint Peter, and bring us word more distinctly of thy holy reverence's health.  But, as they hastened on their way, and were almost in sight of the shores of Italy, it befell them that they struck on certain rocks near Marseilles, and were scarcely able to deliver their own souls.  And now we have entreated a presbyter whom thy Glory had sent as far as the city of Malaca (civitatem Malicitanam) to come into our sight.  But he, detained by bodily infirmity, has in no wise been able to reach the soil of our kingdom.  But, as we know most certainly that he was sent by thy Holiness, we have sent a golden cup ornamented on the outside with gems for thy Holiness (as I trust thou wilt vouchsafe to do) to offer as worthy of the apostle who shines the first in dignity.  For I also beg thy Highness, when an opportunity is found, to seek us out by thy sacred golden letters.  For how much I truly love thee I believe is not hidden, the Lord inspiring thee, from the fecundity of thine own breast.  It is sometimes the case that those whom tracts of land or sea divide the grace of Christ glues together as if visibly.  For to those who do not see thee at all in person fame discloses thy goodness.
p. 17 Further, I commend with all veneration to thy Holiness in Christ, Leander, the priest of the church of Hispalis, since through him thy benevolence has been made clearly manifest to us; and when we talk of thy life with this same bishop, we reckon ourselves as your inferiors in regard to your good deeds.  I am delighted to hear of thy health, most reverend and most holy man; and I beg of thy Christian prudence that thou wouldest commend frequently in thy prayers to our common Lord us and our people, who are ruled after God under our government, and have been acquired by Christ in your times; that hereby true charity to God-ward may establish in well-being those whom the breadth of the world separates.
---
Footnotes
16:42
The genuineness of this letter is considered doubtful.  It may have been a forgery founded on Epistle CXXII. in this book from Gregory to Reccared.  The Latin in the original is in many parts incorrect and ungrammatical; being such indeed Reccared's was not unlikely to be.  Other letters relating to the conversion of Reccared are I. 43; IX. 121, 122.
---
Next: To Romanus, Guardian (Defensorem).