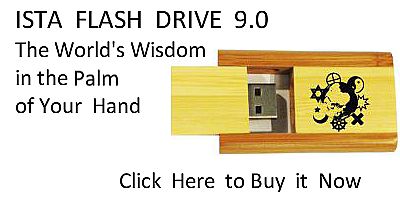 Sacred Texts
Christianity
Early Church Fathers
Index
Previous
Next
---
§48. Further facts. Christian continence of virgins and ascetics. Martyrs. The power of the Cross against demons and magic. Christ by His Power shews Himself more than a man, more than a magician, more than a spirit. For all these are totally subject to Him. Therefore He is the Word of God.
Now these arguments of ours do not amount merely to words, but have in actual experience a witness to their truth. 2. For let him that will, go up and behold the proof of virtue in the virgins of Christ and in the young men that practise holy chastity 341 , and the assurance of immortality in so great a band of His martyrs. 3. And let him come who would test by experience what we have now said, and in the very presence of the deceit of demons and the imposture of oracles and the marvels of magic, let him use the Sign of that Cross which is laughed at among them, and he shall see how by its means demons fly, oracles cease, all magic and witchcraft is brought to nought. 4. Who, then, and how great is this Christ, p. 63 Who by His own Name and Presence casts into the shade and brings to nought all things on every side, and is alone strong against all, and has filled the whole world with His teaching? Let the Greeks tell us, who are pleased to laugh, and blush not. 5. For if He is a man, how then has one man exceeded the power of all whom even themselves bold to be gods, and convicted them by His own power of being nothing? But if they call Him a magician, how can it be that by a magician all magic is destroyed, instead of being confirmed? For if He conquered particular magicians, or prevailed over one only, it would be proper for them to hold that He excelled the rest by superior skill; 6. but if His Cross has won the victory over absolutely all magic, and over the very name of it, it must be plain that the Saviour is not a magician, seeing that even those demons who are invoked by the other magicians fly from Him as their Master. 7. Who He is, then, let the Greeks tell us, whose only serious pursuit is jesting. Perhaps they might say that He, too, was a demon, and hence His strength. But say this as they will, they will have the laugh against them, for they can once more be put to shame by our former proofs. For how is it possible that He should be a demon who drives the demons out? 8. For if He simply drove out particular demons, it might properly be held that by the chief of demons He prevailed against the lesser, just as the Jews said to Him when they wished to insult Him. But if, by His Name being named, all madness of the demons is uprooted and chased away, it must be evident that here, too, they are wrong, and that our Lord and Saviour Christ is not, as they think, some demoniacal power. 9. Then, if the Saviour is neither a man simply, nor a magician, nor some demon, but has by His own Godhead brought to nought and cast into the shade both the doctrine found in the poets and the delusion of the demons and the wisdom of the Gentiles, it must be plain and will be owned by all, that this is the true Son of God, even the Word and Wisdom and Power of the Father from the beginning. For this is why His works also are no works of man, but are recognised to be above man, and truly God's works, both from the facts in themselves, and from comparison with [the rest of] mankind.
---
Footnotes
62:341
Cf. Hist. Arian. 25, Apol. Const. 33.
---
Next: His Birth and Miracles. You call Asclepius, Heracles, and Dionysus gods for their works. Contrast their works with His, and the wonders at His death, &c.