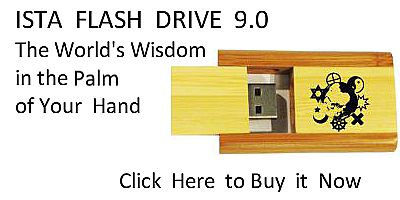 Sacred Texts
Islam
Index
Hypertext Qur'an
Unicode
Palmer
Pickthall
Yusuf Ali English
Rodwell
Sūra XXVI.: Shu'arāa, or The Poets. Index
Previous
Next
---


The Holy Quran, tr. by Yusuf Ali, [1934], at sacred-texts.com
---
Sūra XXVI.: Shu'arāa, or The Poets.
Section 4
---

53. Faarsala firAAawnu fee almada-ini hashireena
53. By inspiration We told Moses:
"Travel by night with
My servants; for surely
Ye shall be pursued."
---

54. Inna haola-i lashirthimatun qaleeloona
54. Then Pharaoh sent heralds
To (all) the Cities,
---

55. Wa-innahum lana lagha-ithoona
55. (Saying): "These (Israelites)
Are but a small band,
---

56. Wa-inna lajameeAAun hathiroona
56. "And they are raging
Furiously against us;
---

57. Faakhrajnahum min jannatin waAAuyoonin
57. "But we are a multitude
Amply fore-warned."
---

58. Wakunoozin wamaqamin kareemin
58. So We expelled them
From gardens, springs,
---

59. Kathalika waawrathnaha banee isra-eela
59. Treasures, and every kind
Of honourable position;
---

60. Thus it was, but
We made the Children
Of Israel inheritors
Of such things.
---

61. Falamma taraa aljamAAani qala as-habu moosa inna lamudrakoona
61. So they pursued them
At sunrise.
---

62. Qala kalla inna maAAiya rabbee sayahdeeni
62. And when the two bodies
Saw each other, the people
Of Moses said: "We are
Sure to be overtaken."
---

63. Faawhayna ila moosa ani idrib biAAasaka albahra fainfalaqa fakana kullu firqin kaalttawdi alAAatheemi
63. (Moses) said: "By no means!
My Lord is with me!
Soon will He guide me!"
---

64. Waazlafna thamma al-akhareena
64. Then We told Moses
By inspiration: "Strike
The sea with thy rod."
So it divided, and each
Separate part became
Like the huge, firm mass
Of a mountain.
---

65. Waanjayna moosa waman maAAahu ajmaAAeena
65. And We made the other
Party approach thither.
---

66. Thumma aghraqna al-akhareena
66. We delivered Moses and all
Who were with him;
---

67. Inna fee thalika laayatan wama kana aktharuhum mu/mineena
67. But We drowned the others.
---

68. Wa-inna rabbaka lahuwa alAAazeezu alrraheemu
68. Verily in this is a Sign:
But most of them
Do not believe.
---

69. Waotlu AAalayhim nabaa ibraheema
69. And verily thy Lord
Is He, the Exalted in Might,
Most Merciful.