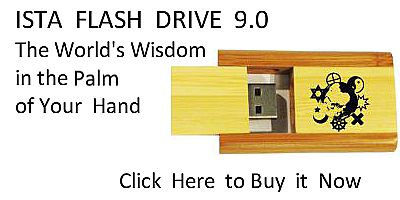 Sacred Texts
Islam
Index
Hypertext Qur'an
Unicode
Palmer
Pickthall
Yusuf Ali English
Rodwell
Sūra XXV.: Furqān, or The Criterion. Index
Previous
Next
---


The Holy Quran, tr. by Yusuf Ali, [1934], at sacred-texts.com
---
Sūra XXV.: Furqān, or The Criterion.
Section 3
---

21. Waqala allatheena la yarjoona liqaana lawla onzila AAalayna almala-ikatu aw nara rabbana laqadi istakbaroo fee anfusihim waAAataw AAutuwwan kabeeran
21. Such as fear not
The meeting with Us
(For Judgment) say:
"Why are not the angels
Sent down to us, or
(Why) do we not see
Our Lord?" Indeed they
Have an arrogant conceit
Of themselves, and mighty
Is the insolence of their impiety!
---

22. Yawma yarawna almala-ikata la bushra yawma-ithin lilmujrimeena wayaqooloona hijran mahjooran
22. The Day they see the angels,—
No joy will there be
To the sinners that Day:
The (angels) will say:
"There is a barrier
Forbidden (to you) altogether!
---

23. Waqadimna ila ma AAamiloo min AAamalin fajaAAalnahu habaan manthooran
23.
---

24. As-habu aljannati yawma-ithin khayrun mustaqarran waahsanu maqeelan
24. The Companions of the Garden
Will be well, that Day,
In their abode, and have
The fairest of places for repose:
---

25. Wayawma tashaqqaqu alssamao bialghamami wanuzzila almala-ikatu tanzeelan
25. The Day the heaven shall be
Rent asunder with clouds,
And angels shall be sent down,
Descending (in ranks),—
---

26. Almulku yawma-ithin alhaqqu lilrrahmani wakana yawman AAala alkafireena AAaseeran
26. That Day, the dominion
As of right and truth,
Shall be (wholly) for (God)
Most Merciful: it will be
A Day of dire difficulty
For the Misbelievers.
---

27. Wayawma yaAAaddu alththalimu AAala yadayhi yaqoolu ya laytanee ittakhathtu maAAa alrrasooli sabeelan
27. I the Day that the wrong-doer
Will bite at his hands,
He will say, "Oh! would that
I had taken a (straight) path
With the Apostle!
---

28. Ya waylata laytanee lam attakhith fulanan khaleelan
28. "Ah! woe is me!
Would that I had never
Taken such a one
For a friend!
---

29. Laqad adallanee AAani alththikri baAAda ith jaanee wakana alshshaytanu lil-insani khathoolan
29. "He did lead me astray
From the Message (of God)
After it had come to me!
Ah! the Evil One is
But a traitor to man!
Then the Apostle will say:
---

30. Waqala alrrasoolu ya rabbi inna qawmee ittakhathoo hatha alqur-ana mahjooran
30. "
---

31. Wakathalika jaAAalna likulli nabiyyin AAaduwwan mina almujrimeena wakafa birabbika hadiyan wanaseeran
31. Thus have We made
For every prophet an enemy
Among the sinners: but enough
Is thy Lord to guide
And to help.
---

32. Waqala allatheena kafaroo lawla nuzzila AAalayhi alqur-anu jumlatan wahidatan kathalika linuthabbita bihi fu-adaka warattalnahu tarteelan
32. Whose who reject Faith
Say: "Why is not the Qur-ān
Revealed to him all at once?
Thus (is it revealed), that We
May strengthen thy heart
Thereby, and We have
Rehearsed it to thee in slow,
Well-arranged stages, gradually.
---

33. Wala ya/toonaka bimathalin illa ji/naka bialhaqqi waahsana tafseeran
33. And no question do they
Bring to thee but We
Reveal to thee the truth
And the best explanation (thereof),
---

34. Allatheena yuhsharoona AAala wujoohihim ila jahannama ola-ika sharrun makanan waadallu sabeelan
34. Whose who will be gathered
To Hell (prone) on their faces,—
They will be in an evil
Plight, and, as to Path,
Most astray.