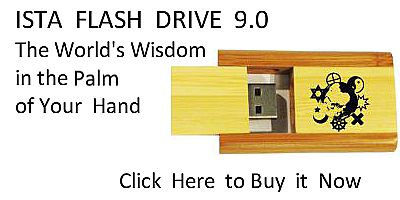 Sacred Texts
Islam
Index
Hypertext Qur'an
Unicode
Palmer
Pickthall
Yusuf Ali English
Rodwell
Sūra XXV.: Furqān, or The Criterion. Index
Previous
Next
---


The Holy Quran, tr. by Yusuf Ali, [1934], at sacred-texts.com
---
Sūra XXV.: Furqān, or The Criterion.
Section 2
---

10. Tabaraka allathee in shaa jaAAala laka khayran min thalika jannatin tajree min tahtiha al-anharu wayajAAal laka qusooran
10. Blessed is He Who,
If that were His Will,
Could give thee better (things)
Than those,—Gardens beneath which
Rivers flow; and He could
Give thee Palaces (secure
To dwell in).
---

11. Bal kaththaboo bialssaAAati waaAAtadna liman kaththaba bialssaAAati saAAeeran
11. Nay, they deny the Hour
(Of the Judgment to come):
But We have prepared
A Blazing Fire for such
As deny the Hour:
---

12. Itha raat-hum min makanin baAAeedin samiAAoo laha taghayyuthan wazafeeran
12. When it sees them
From a place far off,
They will hear its fury
And its raging sigh.
---

13. Wa-itha olqoo minha makanan dayyiqan muqarraneena daAAaw hunalika thubooran
13. And when they are cast,
Bound together, into a
Constricted place therein, they
Will plead for destruction
There and then!
---

14. La tadAAoo alyawma thubooran wahidan waodAAoo thubooran katheeran
14. "This day plead not
For a single destruction:
Plead for destruction oft-repeated!"
---

15. Qul athalika khayrun am jannatu alkhuldi allatee wuAAida almuttaqoona kanat lahum jazaan wamaseeran
15. Say: "Is that best, or
The eternal Garden, promised
To the righteous? For them,
That is a reward as well
As a goal (of attainment).
---

16. Lahum feeha ma yashaoona khalideena kana AAala rabbika waAAdan mas-oolan
16. "For them there will be
Therein all that they wish for:
They will dwell (there) for aye:
A promise to be prayed for
From thy Lord."
---

17. Wayawma yahshuruhum wama yaAAbudoona min dooni Allahi fayaqoolu aantum adlaltum AAibadee haola-i am hum dalloo alssabeela
17. The Day He will gather
Them together as well as
Those whom they worship
Besides God, He will ask;
"Was it ye who led
These My servants astray,
Or did they stray
From the Path themselves?"
---

18. Qaloo subhanaka ma kana yanbaghee lana an nattakhitha min doonika min awliyaa walakin mattaAAtahum waabaahum hatta nasoo alththikra wakanoo qawman booran
18. They will say: "Glory to Thee!
Not meet was it for us
That we should take
For protectors others besides Thee:
But Thou didst bestow,
On them and their fathers,
Good things (in life), until
They forgot the Message:
For they were a people
(Worthless and) lost."
---

19. Faqad kaththabookum bima taqooloona fama tastateeAAoona sarfan wala nasran waman yathlim minkum nuthiqhu AAathaban kabeeran
19. (God will say): "Now
Have they proved you liars
In what ye say: so
Ye cannot avert (your penalty)
Nor (get) help." And whoever
Among you does wrong,
Him shall We cause to taste
Of a grievous Penalty.
---

20. Wama arsalna qablaka mina almursaleena illa innahum laya/kuloona alttaAAama wayamshoona fee al-aswaqi wajaAAalna baAAdakum libaAAdin fitnatan atasbiroona wakana rabbuka baseeran
20. And the apostles whom We
Sent before thee were all
(Men) who ate food
And walked through the streets:
We have made some of you
As a trial for others:
Will ye have patience?
For God is One Who
Sees (all things).