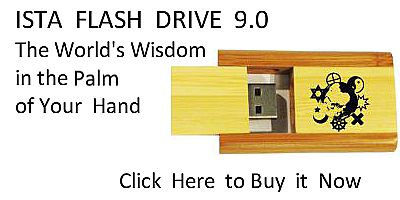 Sacred Texts
Islam
Index
Hypertext Qur'an
Unicode
Palmer
Pickthall
Yusuf Ali English
Rodwell
Sūra XXII.: Ḥajj, or The Pilgrimage. Index
Previous
Next
---


The Holy Quran, tr. by Yusuf Ali, [1934], at sacred-texts.com
---
Sūra XXII.: Ḥajj, or The Pilgrimage.
Section 6
---

39. Othina lillatheena yuqataloona bi-annahum thulimoo wa-inna Allaha AAala nasrihim laqadeerun
39. To those against whom
War is made, permission
Is given (to fight), because
They are wronged;—and verily,
God is most Powerful
For their aid;—
---

40. Allatheena okhrijoo min diyarihim bighayri haqqin illa an yaqooloo rabbuna Allahu walawla dafAAu Allahi alnnasa baAAdahum bibaAAdin lahuddimat sawamiAAu wabiyaAAun wasalawatun wamasajidu yuthkaru feeha ismu Allahi katheeran walayansuranna Allahu man yansuruhu inna Allaha laqawiyyun AAazeezun
40. (They are) those who have
Been expelled from their homes
In defiance of right,
(For no cause) except
That they say," Lord
Is God". Did not God
Check one set of people
By means of another,
There would surely have been
Pulled down monasteries, churches,
Synagogues, and mosques, in which
The name of God is commemorated
In abundant measure. God will
Certainly aid those who
Aid His (cause);—for verily
God is Full of Strength,
Exalted in Might,
(Able to enforce His Will).
---

41. Allatheena in makkannahum fee al-ardi aqamoo alssalata waatawoo alzzakata waamaroo bialmaAAroofi wanahaw AAani almunkari walillahi AAaqibatu al-omoori
41. (They are) those who,
If We establish them
In the land, establish
Regular prayer and give
Regular charity, enjoin
The right and forbid wrong:
With God rests the end
(And decision) of (all) affairs.
---

42. Wa-in yukaththibooka faqad kaththabat qablahum qawmu noohin waAAadun wathamoodu
42. If they treat thy (mission)
As false, so did the Peoples
Before them (with their Prophets),—
The People of Noah,
And 'Ad and Thamūd;
---

43. Waqawmu ibraheema waqawmu lootin
43. Those of Abraham and Lūt;
---

44. Waas-habu madyana wakuththiba moosa faamlaytu lilkafireena thumma akhathtuhum fakayfa kana nakeeri
44. And the Companions
Of the Madyan people;
And Moses was rejected
(In the same way). But I
Granted respite to the Unbelievers,
And (only) after that
Did I punish them:
But how (terrible) was
My rejection (of them)!
---

45. Fakaayyin min qaryatin ahlaknaha wahiya thalimatun fahiya khawiyatun AAala AAurooshiha wabi/rin muAAattalatin waqasrin masheedin
45. How many populations have We
Destroyed, which were given
To wrong-doing? They tumbled down
On their roofs. And how many
Wells are lying idle and neglected,
And castles lofty and well-built?
---

46. Afalam yaseeroo fee al-ardi fatakoona lahum quloobun yaAAqiloona biha aw athanun yasmaAAoona biha fa-innaha la taAAma al-absaru walakin taAAma alquloobu allatee fee alssudoori
46. Do they not travel
Through the land, so that
Their hearts (and minds)
May thus learn wisdom
And their ears may
Thus learn to hear?
Truly it is not their eyes
That are blind, but their
Hearts which are
In their breasts.
---

47. WayastaAAjiloonaka bialAAathabi walan yukhlifa Allahu waAAdahu wa-inna yawman AAinda rabbika kaalfi sanatin mimma taAAuddoona
47. Yet they ask thee
To hasten on the Punishment!
But God will not fail
In His promise. Verily
A Day in the sight of thy Lord
Is like a thousand years
Of your reckoning.
---

48. Wakaayyin min qaryatin amlaytu laha wahiya thalimatun thumma akhathtuha wa-ilayya almaseeru
48. And to how many populations
Did I give respite, which
Were given to wrong-doing?
In the end I punished them.
To Me is the destination (of all).