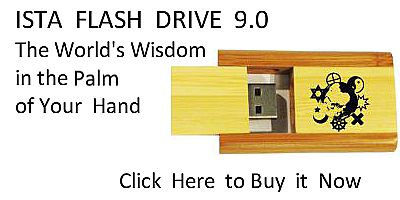 Sacred Texts
Islam
Index
Hypertext Qur'an
Unicode
Palmer
Pickthall
Yusuf Ali English
Rodwell
Sūra XXII.: Ḥajj, or The Pilgrimage. Index
Previous
Next
---


The Holy Quran, tr. by Yusuf Ali, [1934], at sacred-texts.com
---
Sūra XXII.: Ḥajj, or The Pilgrimage.
Section 5
---

34. Walikulli ommatin jaAAalna mansakan liyathkuroo isma Allahi AAala ma razaqahum min baheemati al-anAAami fa-ilahukum ilahun wahidun falahu aslimoo wabashshiri almukhbiteena
34. To every people did We
Appoint rites (of sacrifice),
That they might celebrate
The name of God over
The sustenance He gave them
From animals (fit for food).
But your god is One God:
Submit then your wills to him
(In Islām): and give thou
The good news to those
Who humble themselves,—
---

35. Allatheena itha thukira Allahu wajilat quloobuhum waalssabireena AAala ma asabahum waalmuqeemee alssalati wamimma razaqnahum yunfiqoona
35. To those whose hearts,
When God is mentioned,
Are filled with fear,
Who show patient perseverance
Over their afflictions, keep up
Regular prayer, and spend
(In charity) out of what
We have bestowed upon them.
---

36. Waalbudna jaAAalnaha lakum min shaAAa-iri Allahi lakum feeha khayrun faothkuroo isma Allahi AAalayha sawaffa fa-itha wajabat junoobuha fakuloo minha waatAAimoo alqaniAAa waalmuAAtarra kathalika sakhkharnaha lakum laAAallakum tashkuroona
36. The sacrificial camels
We have made for you
As among the symbols from
God: in them is (much)
Good for you: then pronounce
The name of God over them
As they line up (for sacrifice):
When they are down
On their sides (after slaughter),
Eat ye thereof, and feed
Such as (beg not but)
Live in contentment,
And such as beg
With due humility: thus have
We made animals subject
To you, that ye
May be grateful.
---

37. Lan yanala Allaha luhoomuha wala dimaoha walakin yanaluhu alttaqwa minkum kathalika sakhkharaha lakum litukabbiroo Allaha AAala ma hadakum wabashshiri almuhsineena
37. It is not their meat
Nor their blood, that reaches
God: it is your piety
That reaches Him: He
Has thus made them subject
To you, that ye may glorify
God for his guidance to you:
And proclaim the Good News
To all who do right.
---

38. Inna Allaha yudafiAAu AAani allatheena amanoo inna Allaha la yuhibbu kulla khawwanin kafoorin
38. Verily God will defend
(From ill) those who believe:
Verily, God loveth not
Any that is a traitor
To faith, or shows ingratitude.