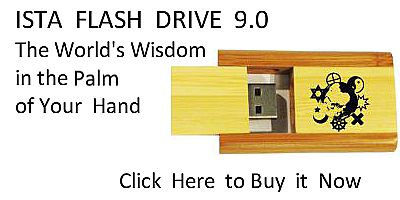 Sacred Texts
Islam
Index
Hypertext Qur'an
Unicode
Palmer
Pickthall
Yusuf Ali English
Rodwell
Sūra XXII.: Ḥajj, or The Pilgrimage. Index
Previous
Next
---


The Holy Quran, tr. by Yusuf Ali, [1934], at sacred-texts.com
---
Sūra XXII.: Ḥajj, or The Pilgrimage.
Section 7
---

49. Qul ya ayyuha alnnasu innama ana lakum natheerun mubeenun
49. Say: "O men! I am
(Sent) to you only to give
A clear warning:
---

50. Faallatheena amanoo waAAamiloo alssalihati lahum maghfiratun warizqun kareemun
50. "Those who believe and work
Righteousness, for them
Is forgiveness and a sustenance
Most generous.
---

51. Waallatheena saAAaw fee ayatina muAAajizeena ola-ika as-habu aljaheemi
51. "But those who strive
Against Our Signs, to frustrate
Them,—they will be
Companions of the Fire."
---

52. Wama arsalna min qablika min rasoolin wala nabiyyin illa itha tamanna alqa alshshaytanu fee omniyyatihi fayansakhu Allahu ma yulqee alshshaytanu thumma yuhkimu Allahu ayatihi waAllahu AAaleemun hakeemun
52. Never did We send
An apostle or a prophet
Before thee, but, when he
Framed a desire, Satan
Threw some (vanity)
Into his desire: but God
Will cancel anything (vain)
That Satan throws in,
And God will confirm
(And establish) His Signs:
For God is full of knowledge
And wisdom:
---

53. LiyajAAala ma yulqee alshshaytanu fitnatan lillatheena fee quloobihim maradun waalqasiyati quloobuhum wa-inna alththalimeena lafee shiqaqin baAAeedin
53. That He may make
The suggestions thrown in
By Satan, but a trial
For those in whose hearts
---

54. WaliyaAAlama allatheena ootoo alAAilma annahu alhaqqu min rabbika fayu/minoo bihi fatukhbita lahu quloobuhum wa-inna Allaha lahadi allatheena amanoo ila siratin mustaqeemin
54. And that those on whom
Knowledge has been bestowed may learn
That the (Qur-ān) is the Truth
From thy Lord, and that they
May believe therein, and their hearts
May be made humbly (open)
To it: for verily God is
The Guide of those who believe,
To the Straight Way.
---

55. Wala yazalu allatheena kafaroo fee miryatin minhu hatta ta/tiyahumu alssaAAatu baghtatan aw ya/tiyahum AAathabu yawmin AAaqeemin
55. Those who reject Faith
Will not cease to be
In doubt concerning (Revelation)
Until the Hour (of Judgment)
Comes suddenly upon them,
Or there comes to them
The Penalty of a Day of Disaster.
---

56. Almulku yawma-ithin lillahi yahkumu baynahum faallatheena amanoo waAAamiloo alssalihati fee jannati alnnaAAeemi
56. On that Day the Dominion
Will be that of God:
He will judge between them:
So those who believe
And work righteous deeds will be
In Gardens of Delight.
---

57. Waallatheena kafaroo wakaththaboo bi-ayatina faola-ika lahum AAathabun muheenun
57. And for those who reject Faith
And deny Our Signs,
There will be a humiliating
Punishment.