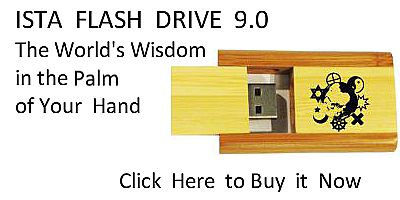 Sacred Texts
Islam
Index
Hypertext Qur'an
Unicode
Palmer
Pickthall
Yusuf Ali English
Rodwell
Sūra III.: Āl-i-'Imrān, or The Family of 'Imrān. Index
Previous
Next
---


The Holy Quran, tr. by Yusuf Ali, [1934], at sacred-texts.com
---
Sūra III.: Āl-i-'Imrān, or The Family of 'Imrān.
Section 17
---

156. Ya ayyuha allatheena amanoo la takoonoo kaallatheena kafaroo waqaloo li-ikhwanihim itha daraboo fee al-ardi aw kanoo ghuzzan law kanoo AAindana ma matoo wama qutiloo liyajAAala Allahu thalika hasratan fee quloobihim waAllahu yuhyee wayumeetu waAllahu bima taAAmaloona baseerun
156. O ye who believe!
Be not like the Unbelievers,
Who say of their brethren,
When they are travelling
Through the earth or engaged
In fighting: "If they had stayed
With us, they would not
Have died, or been slain."
This that God may make it
A cause of sighs and regrets
In their hearts. It is God
That gives Life and Death,
And God sees well
All that ye do.
---

157. Wala-in qutiltum fee sabeeli Allahi aw muttum lamaghfiratun mina Allahi warahmatun khayrun mimma yajmaAAoona
157. And if ye are slain, or die,
In the way of God,
Forgiveness and mercy
From God are far better
Than all they could amass.
---

158. Wala-in muttum aw qutiltum la-ila Allahi tuhsharoona
158. And if ye die, or are slain,
Lo! it is-unto God
That ye are brought together.
---

159. Fabima rahmatin mina Allahi linta lahum walaw kunta faththan ghaleetha alqalbi lainfaddoo min hawlika faoAAfu AAanhum waistaghfir lahum washawirhum fee al-amri fa-itha AAazamta fatawakkal AAala Allahi inna Allaha yuhibbu almutawakkileena
159. It is part of the Mercy
Of God that thou dost deal
Gently with them.
Wert thou severe
Or harsh-hearted,
They would have broken away
From about thee: so pass over
(Their faults), and ask
For (God's) forgiveness
For them; and consult
Them in affairs (of moment).
Then, when thou hast
Taken a decision,
Put thy trust in God.
For God loves those
Who put their trust (in Him).
---

160. In yansurkumu Allahu fala ghaliba lakum wa-in yakhthulkum faman tha allathee yansurukum min baAAdihi waAAala Allahi falyatawakkali almu/minoona
160. If God helps you,
Non can overcome you:
If He forsakes you,
Who is there, after that,
That can help you?
In God, then,
Let Believers put their trust.
---

161. Wama kana linabiyyin an yaghulla waman yaghlul ya/ti bima ghalla yawma alqiyamati thumma tuwaffa kullu nafsin ma kasabat wahum la yuthlamoona
161. No prophet could (ever)
Be false to his trust.
If any person is so false,
He shall, on the Day
Of Judgment, restore
What he misappropriated;
Then shall every soul
Receive its due,—
Whatever it earned,—
And none shall be
Dealt with unjustly.
---

162. Afamani ittabaAAa ridwana Allahi kaman baa bisakhatin mina Allahi wama/wahu jahannamu wabi/sa almaseeru
162. Is the man who follows
The good pleasure of God
Like the man who draws
On himself the wrath
Of God, and whose abode
Is in Hell?—
A woeful refuge!
---

163. Hum darajatun AAinda Allahi waAllahu baseerun bima yaAAmaloona
163. They are in varying grades
In the sight of God,
And God sees well
All that they do.
---

164. Laqad manna Allahu AAala almu/mineena ith baAAatha feehim rasoolan min anfusihim yatloo AAalayhim ayatihi wayuzakkeehim wayuAAallimuhumu alkitaba waalhikmata wa-in kanoo min qablu lafee dalalin mubeenin
164. God did confer
A great favour
On the Believers
When He sent among them
An Apostle from among
Themselves, rehearsing
Unto them the Signs
Of God, sanctifying them,
And instructing them
In Scripture and Wisdom,
While, before that,
They had been
In manifest error.
---

165. Awa lamma asabatkum museebatun qad asabtum mithlayha qultum anna hatha qul huwa min AAindi anfusikum inna Allaha AAala kulli shay-in qadeerun
165. What! When a single
Disaster smites you,
Although ye smote (your enemies)
With one twice as great,
Do ye say?—
"Whence is this?"
Say (to them):
"It is from yourselves:
For God hath power
Over all things."
---

166. Wama asabakum yawma iltaqa aljamAAani fabi-ithni Allahi waliyaAAlama almu/mineena
166. What ye suffered
On the day the two armies
Met, was with the leave
Of God, in order that
He might test the Believers,—
---

167. WaliyaAAlama allatheena nafaqoo waqeela lahum taAAalaw qatiloo fee sabeeli Allahi awi idfaAAoo qaloo law naAAlamu qitalan laittabaAAnakum hum lilkufri yawma-ithin aqrabu minhum lil-eemani yaqooloona bi-afwahihim ma laysa fee quloobihim waAllahu aAAlamu bima yaktumoona
167. And the Hypocrites also.
These were told: "Come,
Fight in the way of God,
Or (at least) drive
(The foe from Your city)."
They said: "Had we known
How to fight, we should
Certainly have followed you."
They were that day
Nearer to Unbelief
Than to Faith,
Saying with their lips
What was not in their hearts.
But God hath full knowledge
Of all they conceal.
---

168. Allatheena qaloo li-ikhwanihim waqaAAadoo law ataAAoona ma qutiloo qul faidraoo AAan anfusikumu almawta in kuntum sadiqeena
168. (They are) the ones that say,
(Of their brethren slain),
While they themselves
Sit (at ease): "If only
They had listened to us,
They would not have been slain."
Say: "Avert death
From your own selves,
If ye speak the truth."
---

169. Wala tahsabanna allatheena qutiloo fee sabeeli Allahi amwatan bal ahyaon AAinda rabbihim yurzaqoona
169. Think not of those
Who are slain in God's way
As dead. Nay, they live,
Finding their sustenance
In the Presence of their Lord;
---

170. Fariheena bima atahumu Allahu min fadlihi wayastabshiroona biallatheena lam yalhaqoo bihim min khalfihim alla khawfun AAalayhim wala hum yahzanoona
170. They rejoice in the Bounty
Provided by God:
And with regard to those
Left behind, who have not
Yet joined them (in their bliss),
The (Martyrs) glory in the fact
That on them is no fear,
Nor have they (cause to) grieve.
---

171. Yastabshiroona biniAAmatin mina Allahi wafadlin waanna Allaha la yudeeAAu ajra almu/mineena
171. They glory in the Grace
And the Bounty from God,
And in the fact that
God suffereth not
The reward of the Faithful
To be lost (in the least).