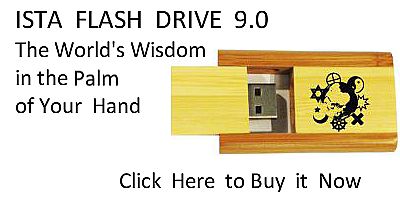 Sacred Texts
Zoroastrianism
Index
Previous
Next
---
Buy this Book at Amazon.com
---
Pahlavi Texts, Part II (SBE18), E.W. West, tr. [1882], at sacred-texts.com
---
EPISTLES
OF
MÂNÛSKÎHAR
I. TO THE GOOD PEOPLE OF SÎRKÂN.
II. TO HIS BROTHER, ZÂD-SPARAM.
III. TO ALL OF THE GOOD RELIGION IN IRAN.
A.D. 881.
OBSERVATIONS.
1. For all divisions into chapters and sections the translator is responsible, as the manuscripts are written continuously, with very few stops marked, and even those are often misplaced.
2-6. (The same as on page 2.)
7. The manuscripts mentioned are:--
BK, an old imperfect copy of K35 written in Kirmân, but now in Bombay.
J (about 60 years old), belonging to Dastûr Jâmâspji Minochiharji in Bombay.
K35 (probably written A.D. 1572), No. 35 in the University Library at Kopenhagen; upon the text of which this translation is based.
M10 (about 150 years old), a Persian Rivâyat, No. 10 of the Haug Collection in the State Library at Munich.
EPISTLES OF MÂNÛSKÎHAR.
EPISTLE I.
TO THE GOOD PEOPLE OF SÎRKÂN.
THROUGH the name and assistance of the creator Aûharmazd and the whole of the sacred beings, all the angels of the spiritual and the angels of the worldly existences.
A copy of the epistle of the priest Mânûskîhar 1, son of Yûdân-Yim, which was composed by him for the good people of Sîrkân 2, on the contents of the precepts (vigîr-kardŏ)) which the priest Zâd-sparam 3, son of Yûdân-Yim, prepared.
CHAPTER I.
1. In the name of the sacred beings, who sent you a soul with long life, with provision for proper progress, and with the protection of increase of righteousness and wisdom, may such works and
mysterious dignity, encompassed with 1 happiness, now possess increasing prosperity and a complete share of pre-eminent welfare and great exaltation in both worlds.
2. The epistle 2 which was wisely, properly, and with religious demeanour ordered by you, and sent by a courier (paîkŏ), has come, and has enveloped and assailed (gastŏ) me, indeed, with appalling intelligence on other subjects; and if even a portion 3 of the vast importance and great value, as regards your heavenly concerns, arrangements, and natural and unpremeditated (avarîk) prodigies 4, which are for my knowledge, for the sake of courteous (drûdîk) information, be owing to intelligence for which the courteousness and proper courageousness are among you, special pleasure is received therewith. 3. And praise is, thereupon, recited by me to the sacred beings, as regards the conflicting affairs even of this disordered (gûmêzisnîkŏ) existence; worldly possessions, as much as are suitable for the assistance of wisdom, are proper 5, and the gift of virtuous pleasure is the gain of the undeserving good work or prayer they (the sacred beings) shall accept; it causes aggrandizement and is as deserving as even that which the decision of
the wise has said about it, that even from the management of disordered possessions which are impaired there is advantage through the power of wisdom; and they (the sacred beings) select and cleanse and uplift the good works in such manner as a precious stone (sag khêl) from the water, and gold brocade 1 from the dust.
4. My pleasure, also, is as much increased through the information clue to the same courtesy, and I have a new and great desire for the arrival of information, continuously from henceforth, about the perfect courageousness, enduring humility, good works; worshipping, favouring position, and eagerness of soul of you who have recounted your great thoughtfulness for religion and have provided good works.
5. On account of the universal renown (aspôharakânîh) of the good people of Khvanîras 2, which is yours, owing to the favour that is your complete happiness, ardently and joyfully most desired, and constantly so, when there are opportunities of seeing you--though it is supposed to be the advantage of your own religion, joy of soul, courteousness, and proper constancy--since my will resides among you, you make known and command my actions, through the will of the sacred beings.
---
Footnotes
279:1 The high-priest of Pârs and Kirmân (see the heading to Dd., p. 3).
279:2 Written Sîrkân once, Sîrkânŏ twice, and Sîrgâno four times, in these epistles. It was a town of considerable importance in former times (see Ouseley's Oriental Geography, pp. 138-145), about thirty parasangs south of Kirmân.
279:3 He was high-priest of Sîrkân and brother of Mânûskîhar (as expressly stated in the heading to Ep. II), both being sons of the same father.
280:1 Or, 'sent down in,' according as we read parvastŏ or frôstŏ.
280:2 An epistle complaining of certain heretical teachings of their high-priest, Zâd-sparam, which is no longer extant.
280:3 Reading va hat vâhar-ik.
280:4 The epistle which he had received from his brother, Zâd-sparam, some time before, seems also to have mentioned certain omens (see Ep. II, i, 3).
280:5 J omits shâyedŏ, 'are proper,' because it follows the other shâyed, 'are suitable;' but it is not always safe to assume that the repetition of a word is a blunder.
281:1 Reading dîpakŏ-î zahabâ.
281:2 The central region of the earth, containing all the lands best known to the Iranians (see Dd. XC, 3).
---
Next: Chapter II