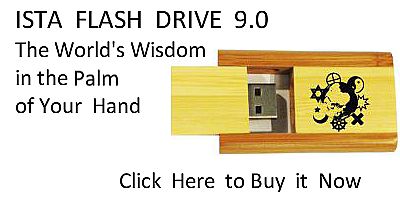 Sacred Texts
Japan
Index
Previous
Next
---
Buy this Book on Kindle
---


A Hundred Verses from Old Japan (The Hyakunin-isshu), tr. by William N. Porter, [1909], at sacred-texts.com
---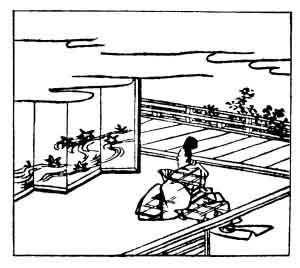 17
THE MINISTER NARI-HIRA ARIWARA
ARIWARA NO NARI-HIRA ASON
Chi haya furu
Kami yo mo kikazu
Tatsuta gawa
Kara kurenai ni
Mizu kuguru to wa.
ALL red with leaves Tatsuta's stream
So softly purls along,
The everlasting Gods themselves,
Who judge 'twixt right and wrong,
Ne'er heard so sweet a song.
The writer, who lived A.D. 825-880, was the grandson of the Emperor Saga, and was the Don Juan of Old Japan; he was banished because of an intrigue he had with the Empress, and his adventures are fully related in the Ise-Monogatari. The Tatsuta stream is not far from Nara, and is famous for its maples in autumn. Chi haya furu, literally 'thousand quick brandishing (swords)', is a 'pillow-word', or recognized epithet, for the Gods, and almost corresponds to Virgil's Pious Æneas, and Homer's 'Odysseus, the son of Zeus, Odysseus of many devices'. It may be noted that these 'pillow-words' only occur in the five-syllable lines, never in the longer lines.
In the picture we see the poet looking at a screen, on which is depicted the river with the red maple leaves floating on it.
---
Next: 18. The Minister Toshi-yuki Fujiwara: Fujiwara No Toshi-yuki Ason