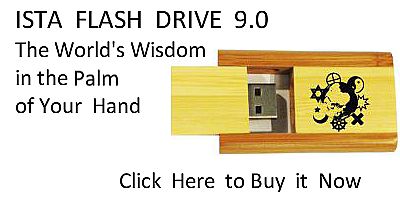 Sacred Texts
Pacific
Index
Previous
Next
---
Buy this Book at Amazon.com
---


Unwritten Literature of Hawaii, by Nathaniel B. Emerson, [1909], at sacred-texts.com
---
XXXVI.--THE HULA HOO-NA-NÁ
The hula hoo-na-ná--to quiet, amuse--was an informal dance, such as was performed without the usual restrictions of tabu that hedged about the set dances of the halau. The occasion of an outdoor festival, an ahaaina or luau, was made the opportunity for the exhibition of this dance. It seems to have been an expression of pure sportiveness and mirth-making, and was therefore performed without sacrifice or religious ceremony. While the king, chiefs, and aialo--courtiers who ate in the king's presence--are sitting with the guests about the festal board, two or three dancers of graceful carriage make a circuit of the place, ambling, capering, gesturing as they go in time to the words of a gay song.
A performance of this sort was witnessed by the author's informant in Honolulu many years ago; the occasion was the giving of a royal luau. There was no musical instrument, the performers were men, and the mele they cantillated went as follows:
A pili, a pili.
A pili ka'u manu
Ke kepau
a
o ka ulu-laau.
Poai a puni,
5 Noho ana i muli-wa'a;
b
Hoonu'u ka momona a ke alii.
Eli-eli
c
ke kapu; ua noa.
Noa ia wai?
Noa ia ka lani.
10 Kau lilua,
d
kaohi ka maku'u
E ai ana ka ai a ke alii!
Hoonu'u, hoonu'u hoonu'u
I ka i'a a ke alii!
[Translation]
She is limed, she is limed,
My bird is limed,
With the gum of the forest.
We make a great circuit,
5 Outskirting the feast.
You shall feast on king's bounty:
No fear of the tabu, all's free.
Free! and by whom?
Free by the word of the king.
10 Then a free rein to mirth!
Banish the kill-joy
Who eats the king's dainties!
Feast then till replete
With the good king's meat!
---
Footnotes
244:a Kepáu. Gum, the bird-lime of the fowler, which was obtained from forest trees, but especially from the ulu, the breadfruit.
244:b Muli-wa'a (muli, a term applied to a younger brother). The idea involved is that of separation by an interval, as a younger brother is separated from his older brother by an interval. Muliwai is an interval of water, a stream. Wa'a, the last part of the above compound word, literally a canoe, is here used tropically to mean the tables, or the dishes, on which the food was spread, they being long and narrow, in the shape of a canoe. The whole term, consequently, refers to the people and the table about which they are seated.
244:c Eli-eli. A word that is found in ancient prayers to emphasize the word kapu or the word noa.
244:d Lilua. To stand erect and act without the restraint usually prescribed in the presence of royalty.
---
Next: XXXVII.--The Hula Ulili