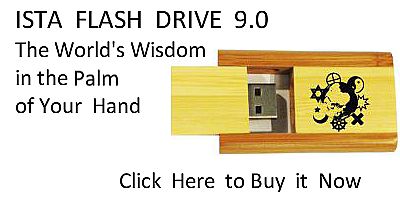 Sacred Texts
Pacific
Index
Previous
Next
---
The Legend of Hatupatu and His Brothers
WHEN Tama-te-kapua went with his followers to Moe-hau, the hill near Cape Colville, and Ihenga and his followers went to Roto-rua, then Ha-nui, Ha-roa, and Hatupatu went also to Whakamaru, to Maroa, to Tuata, to Tutuka, to Tuaropaki, to Hauhungaroa, to Hurakia, and to Horohoro, the districts which lie between Lakes Taupo and Roto-rua, and between Roto-rua and the head of the Waikato River, to snare birds for themselves, and followed their sport for many a day, until they had hunted for several months; but their little brother Hatupatu was all this time thinking to himself that they never gave him any of the rare dainties or nice things that they got, so that they might all feast together, but at each meal he received nothing but lean tough birds; so when the poor little fellow went and sat down by the side of the fire to his food, he every day used to keep on crying and eating, crying and eating, during his meals. At last, saucy, mischievous thoughts rose up in his young heart. So one day, whilst his brothers were out snaring birds, and he, on this as on every other day, was left at their resting-place to take care of the things, the little rogue crept into the storehouse, where the birds, preserved in their own fat, were kept in calabashes, and he stole some, and set resolutely to work to eat them, with some tender fern-root, nicely beaten and dressed, for a relish; so that to look at him you could not help thinking of the proverb: 'Bravo, that throat of yours can swallow anything.'
He finished all the calabashes of preserved birds, and then attacked those that were kept in casks, and when he had quite filled himself he crept out of the storehouse again, and there he went trampling over the pathway that led to their resting-place, running about this side, and that side, and all round it, that his brothers might be induced to think a war party had come, and had eaten up the food in their absence. Then he came back, and ran a spear into himself in two or three places, where he could not do himself much harm, and gave himself a good bruise or two upon his bead, and laid down on the ground near their hut.
When his brothers came back they found him lying there in appearance very badly wounded; they next ran to the storehouse, and found their preserved birds all gone: so they asked him who had done all this, and he replied: 'A war party.' Then they went to the pathways and saw the foot-marks, and said: 'It is too true.' They melted some fat, and poured warm oil on his wounds, and he revived; and they all ate as they used to do in former days, the brothers enjoying all the good things, whilst Hatupatu kept eating and crying, and he went and sat on the smoky side of the fire, so that his cruel brothers might laugh at him, saying: 'Oh, never mind him; those are not real tears, they are only his eyes watering from the smoke.'
Next day Hatupatu stopped at home, and off went his brothers to snare birds, and he began to steal the preserved birds again, and thus he did every day, every day, and of course at last his brothers suspected him, and one day they laid in wait for him, when he not foreseeing this, again crouched into the storehouse and began eating, "Ha, ha, ha, we've caught you now then; your thievish tricks are found out, are they, you little rogue?' His brothers killed him at once, and buried him in the large heap of feathers they had pulled out from the snared birds; after this they went back to Roto-rua, and when they arrived their parents asked them: 'Where is Hatupatu? What's become of your little brother? And they answered: 'We don't know; we have not seen him.' And their parents said: 'You've killed him.' And they replied: 'We have not'; and they disputed and disputed together, and at last their parents said: 'It is too true that you must have killed him, for he went away with you, and he is missing now when you return to us.'
At length Hatupatu's father and mother thought they would send a spirit to search for him; so they sent one, and the spirit went. Its form was that of a flag, and its name was Tamumu-ki-te-rangi, or He-that-buzzes-in-the-skies, and it departed and arrived at the place where Hatupatu was buried, and found him and performed enchantments, and Hatupatu came to life again, and went upon his way, and met a woman who was spearing birds for herself, and her spear was nothing but her own lips: and Hatupatu had a real wooden spear. The woman speared at a bird with her lips, but Hatupatu had at the same moment thrown his spear at the same bird, and it stuck into her lips: and when he saw this he ran off with all his speed, but he was soon caught by the woman, not being able to go so fast as she could, for her feet bore her along, and wings were upon her arms, like those of a bird, and she brought him to her house, and they slept there.
Hatupatu found that this woman never ate anything but raw food, and she gave the birds to Hatupatu to eat without their being in any way dressed, but he only pretended to eat them, lifting them up to his mouth, and letting them fall slily. At dawn the woman prepared to go and spear birds, but Hatupatu always remained at home, and when she had departed, he began to cook food for
himself, and to look at all the things in the cave of rocks that the woman lived in--at her two-handed wooden sword, at her beautiful cloak made of red feathers torn from under the wing of the Kaka, at her red cloak of thick dog's fur, at her ornamented cloak woven from flax; and he kept thinking how he could run off with them all: and then he looked at the various tame lizards she had, and at her tame little birds, and at all her many curiosities, and thus he went on day after day, until at last one day he said to her: 'Now, you'd better go a long distance to-day; to the first mountain range, to the second range, the tenth range, the hundredth range, the thousandth mountain range, and when you get there, then begin to catch birds for us two.' To this she consented, and went. He remained behind roasting birds for himself, and thinking: 'I wonder how far she's got now'; and when he thought she had reached the place he had spoken of, then be began to gather up her cloak of red feathers, and her cloak of dogs' skins, and her cloak of ornamented flax, and her carved two-handed sword; and the young fellow said: 'How well I shall look when all the fine feathers on these cloaks are rustled by the wind.' And he brandished the two-handed sword, and made cuts at the lizards, and at all the tame animals, and they were soon killed. Then he struck at the perch on which the little pet birds sat, and he killed them all but one, which escaped, and it flew away to fetch back the woman they all belonged to. Her name was Kurangaituku. And as the little bird flew along, these are the words he kept singing: 'Oh, Kurangaituku, our home is ruined, our things are all destroyed'; and so it kept singing until it had flown a very long way. At last Kurangaituku heard it, and said: 'By whom is all this done? And the little bird answered: 'By Hatupatu--everything is gone.' Then Kurangaituku made haste to get home again, and as
she went along she kept calling out: 'Step out, stretch along; step out, stretch along. There you are, O Hatupatu, not far from me. Step out, stretch along; step out, stretch along. There you are, O Hatupatu, not far from me now.'
She only made three strides before she had reached her cave, and when she looked about, she could see nothing in it; but the little bird still guided her on, as she kept saying: 'Step out, stretch along; step out, stretch along; I'll catch you there now, Hatupatu; I'll catch you there now, Hatupatu'; and she almost caught Hatupatu; and he thought, I'm done for now. So he repeated his charm: 'O rock, open for me, open.' Then the rock opened, and he hid himself in it, and the woman looked and could not find him; and she went on to a distance, and kept calling out: 'I'll catch you there, Hatupatu'; and when her voice had died away at a great distance, Hatupatu came up out of the rock and made off; and thus they went on, and thus they went on, the whole way, until they came to Roto-rua; and when they arrived at the sulphur-springs (called Te Whaka-rewa-rewa), Hatupatu jumped over these; but Kurangaituku thinking they were cold, tried to wade through, but sank through the crust, and was burnt to death.
Hatupatu proceeded on and sat on the shore of the lake, and when the evening came, he dived into the water, and rose up at the island of Mokoia, and sat in the warm-bath there; just at this time his father and mother wanted some water to drink, and sent their slave to fetch some for them, and he came to the place where he found Hatupatu lying in the warm-bath; Hatupatu laid hold of him, and asked him: 'Whom are you fetching that water for at this time of night? and he answered, 'For so and so.' Then Hatupatu asked him: 'Where
is the house of Ha-nui and of Ha-roa?'--and the slave answered: 'They live in a house by themselves; but what can your name be?'--and be answered him: 'I am Hatupatu.' So the old slave said: 'O Hatupatu, are you still alive?'--and he replied: 'Yes, indeed.' And the old slave said to him: 'Oh, I'll tell you; I and your father and mother live together in a house by ourselves; and they sent me down here to fetch water for them'; and Hatupatu said: 'Let us go to them together'; and they went: and on coming to them, the old people began to weep with a loud voice; and Hatupatu said: 'Nay, nay; let us cry with a gentle voice, lest my brethren who slew me should hear; and I, moreover, will not sleep here with you, my parents, it is better for me to go and remain in the cave you have dug to keep your sweet potatoes in, that I may overhear each day what they say, and I'll take all my meals there.' So he went, and he said: 'Let my father sleep with me in the cave in the night, and in the daytime let him stop in the house'; and his father consented, and thus they did every day and every night, and his brothers noticed that there was a change in their food, that they did not get so much or such good food as whilst their brother had been away (for his mother kept the best of everything for him); they had worse food now; so they beat their mother and their slaves, and this they did continually.
At last, they heard the people all calling out: 'Oh, oh, Hatupatu's here'; and one of them said: 'Oh, no, that can't be; why, Hatupatu is dead'; but when they saw it was really he, one of them caught hold of his two-handed wooden sword, and so did the others; and Hatupatu also caught hold of his two-handed wooden sword; he had decorated his head in the night, and had stuck it full of the beautiful feathers befitting a chief; and he had placed a bunch of the soft white down
from the breast of the albatross in each ear; and when his brothers and the multitude of their followers dared him to come forth from the storehouse and fight them, he caught hold of his girdle and of his apron of red feathers, and girding on his apron he repeated an incantation suited for the occasion. When this was finished his head appeared rising up out of the storehouse, and he repeated another incantation, and afterwards a third over his sword.
Hatupatu now came out of the storehouse, and as his brothers gazed on him, they saw his looks were most noble; glared forth on them the eyes of the young man, and glittered forth the mother-of-pearl eyes of the carved face on the handle of his sword, and when the many thousands of their tribe who had gathered round saw the youth, they too were quite astonished at his nobleness; they had no strength left, they could do nothing but admire him: he was only a little boy when they bad seen him before, and now, when they met him again, he was like a noble chief, and they now looked upon his brothers with very different eyes from those with which they looked at him.
His three brothers sprang at him; three wooden swords were at the same time levelled at Hatupatu to slay him; be held the blade of his sword pointed to the ground, till the swords of his brothers almost touched him, when he rapidly warded off the blows, and whirling round his wooden sword, two of the three were felled by the blade of it, and one by a blow from the handle; then they sprang up, and rushed at him once more; over they go again, two felled by the blade of his sword, and one by the handle; it was enough-they gave in. Then their father said to them: 'Oh! my sons, I would that you were as strong in peace as you are in attacking one another; in seeking revenge for your ancestral canoe, Te Arawa, which was consumed in a fire by
the chief Raumati. Long have you been seeking to revenge yourselves upon him, but you have not succeeded, you have gained no advantage; perhaps you are only strong and bold when you attack your young brother, my last-born child.'
When his sons Ha-nui, Ha-roa, and Karika heard these words of their father, they and their many followers felt their hearts grow sad; they began to prepare for a war party, by beating flat pieces of prepared fern-root; and they cooked sweet potatoes in ovens, and mashed them, and packed them up in baskets of flax, and again put them in the ovens, that the food might keep for a long time; and they cooked shell-fish in baskets, and thus collected food for an expedition to Maketu. Whilst his brothers were making all these preparations for the expedition, their father was secretly teaching Hatupatu the tattoo marks and appearance of Raumati, so that he might easily recognize that chief; and when the canoes started with the warriors, he did not embark with them, but remained behind; the canoes had reached the middle of the lake, when Hatupatu rose up, and taking thirty cloaks of red feathers with him, went off to the war; he proceeded by diving under the water--that was the path he chose; and when he reached the deepest part of the lake, he stopped to eat a meal of mussels in the water, and then rose up from the bottom and came out. He had got as far as Ngaukawakawa, when his brothers and the warriors in the canoes arrived there, and found him spreading out the cloaks he had brought with him to dry; and as soon as their canoes reached the shore they asked him: 'Where is your canoe, that you managed to get here so fast?'--and he answered: 'Never mind, I have a canoe of my own.'
Hatupatu. threw off here the wreath of leaves he wore round his brow, and it took root, and became a pohutukawa-tree, which bears such beautiful red
flowers. His brothers' canoes had by this time got out into Roto-iti; then he again dived after them, and rose to the surface, and came out of the water at Kuha-rua, where he threw off his wreath of totara-leaves, and it took root and grew, and it is still growing there at this day; when his brothers and the warriors arrived at Kuha-rua, they found him sitting there, and they were astonished at his doings; they landed at Otaramarae, and marching overland, encamped for the night at Kakaroa-a-Tauhu, and the next day they reached Maketu; and when the evening came they ranged their warriors in divisions; three hundred and forty warriors were told off for each of the divisions, under the command of each of Hatupatu's three brothers; but no division was placed under his command.
Hatupatu knew that the jealousy of his brothers, on account of their former quarrels, was the reason they had not told off any men for him; so he said: 'Oh, my brothers, I did not refuse to hearken to you, when you asked me to come with you; but I came, upon that occasion when you killed me, and here I am now left in a very bad position; so I pray you, let some of the warriors be placed under my command, let there be fifty of them.' But they said to him: 'Pooh, pooh; come now, you be off home again. What can you do? The only thing you are fit to destroy is food.' He, the young man, said no more; but at once left his brothers, and on the same night he sought out a rough thicket as his resting-place; and when he saw how convenient for his purpose was the place he had selected, he turned to and began to tie together in bundles the roots of the creeping plants, and of the bushes, and dressed them up with the cloaks he had with him; and when he had finished, the war band of these figures, which the young man had made, looked
just like a band of real warriors. The day had hardly dawned, when the inhabitants of the place they had come to attack saw their enemies, and sent off messengers to tell the warriors, on this side and that side, that they should come and fight with them against the common enemy.
In the meantime, all the warriors of the columns of Hatupatu's brothers were exhorting their men, and encouraging them by warlike speeches; first one chief stood up to speak, and then another, and when they had all ended, Hatupatu himself got up, to encourage his mock party. He had been sitting down, and as he gracefully arose, it was beautiful to see his plumes and ornaments of feathers fluttering in the breeze; the long hair of the young man was tied up in four knots, or clubs, in each of which was stuck a bunch of feathers; you would have thought he had just come from the gannet island of Karewa (in the Bay of Plenty), where birds' feathers abound; and when he had done speaking to one party of his column, he unloosened his hair, leaving but one clump of it over the centre of his forehead, and now he wore a cloak of red feathers; then he made another speech, encouraging his men to be brave; then after sitting down again, he ran to the rear, and took all the feathers and knots from his hair, and he this time wore a cloak of flax with a broidered border; again he addressed his men, and this being finished, he was seen again in the centre of the body, standing up to speak, naked, and stripped for the fight. Once more he appeared at the head of the column; this time he had the hair at the back of his head tied up in a knot and ornamented with feathers, he wore a cloak made of the skins of dogs, and the long wooden war-axe was the weapon he had in his hands. Having concluded this speech, he appeared again in a different place, with his hair tied in five bunches, each ornamented with feathers, whilst a large rough dog-skin formed his cloak; and
the weapon in his hand was a mere 1 made of white whalebone: thus he ended his speeches to his party. When the people of the place they had come to attack saw how numerous were the chiefs in the column of Hatupatu, and what clothes and weapons they had, they dreaded his division much more than those of his brothers.
His brothers' divisions had many warriors in them, although the number of chiefs was only equal in number to the divisions; thus there were three divisions, and also three chiefs; whilst, although Hatupatu had only one division, it appeared to be commanded by a multitude of chiefs, who had superb dresses; thence the enemy burnt with fear of that division, which they accounted to be composed of men; but no; it was only formed of clumps of grass dressed up.
Now the people of the place they were attacking drew out to the battle, and as they pressed nearer and nearer, they pushed forth long heavy spears, and sent forth volleys of light spears made of the branches of manuka-trees, at the column of Ha-nui. Alas! it is broken; they retreat, they fly, they fall back on the division of Ha-roa; they are here rallied, and ordered to charge; but they do not--they only poke forward their heads, as if intending to go; the enemy has reached them, and is on them again; they are again broken and disordered; they run in now upon the third line, that of Karika; they are rallied, and again ordered to charge; but they only press forward the upper part of their bodies, as if intending to advance, when the enemy is already upon them in full charge. It is over; all the divisions of Hatupatu's brothers are broken and flying in confusion; what did it matter whether they were many or few, they were all cowards.
[paragraph continues] Their enemies saw no brave men's faces, only the black backs of heads running away.
All this time the division of Hatupatu appears to be sitting quietly upon the ground, and when the men in full retreat came running in upon it, Hatupatu rose up to order them to charge again. He cried out: 'Turn on them again, turn on them again'; for a long time the enemy and Hatupatu. were hidden from each other's view; at last they saw him. Then rushes forward Hatupatu from one party, and a chief of the enemy, named also Karika (like his brother), from the other, and the latter aims a fierce blow at Hatupatu with a short spear; he parries it, and strikes down Karika with his two-handed sword, who dies without a struggle; motionless, as food hidden in a bag, he draws forth his whalebone mere, cuts off Karika's head, and grasps it by the hair. It is enough--the enemy break--fall back--fly; then his brothers and their warriors turn again on the foes, and slay them; many thousands of them fall. Whilst his brothers are thus slaying the enemy, he is eagerly seeking for Raumati; he is found; Hatupatu catches him, his head is cut off; it is concealed. The slaughter being ended, they return to their encampment; they cook the bodies of their enemies; they devour them; they smoke and carefully preserve their heads: and when all is done, each makes speeches boasting of his deeds; and one after the other, vaunting to have slain the great chief Raumati. But Hatupatu said not a word of his having Raumati's head.
They return to Roto-rua; this time he goes in the canoe with them; they draw near to the island of Mokoia, and his brothers, as they are in the canoe, chant songs of triumph to the gods of war; they cease; their father inquires from the shore: 'Which of you has the head of Raumati?'--and one, holding up the head he had taken, said: 'I
have'; and another said: 'I have'; at last, their father calls out: 'Alas, alas! Raumati has escaped.'
Then Hatupatu stands up in the canoe, and chants a prayer to the god of war over a basket heaped up with heads, whilst holding up in his hand the head of Karika.
Then his hand grasps the head of Raumati, which he had kept hid under his cloak, and he cries: 'There, there; I have the head of Raumati.' All rejoice. Their father strips off his cloak, rushes into the lake, and repeats a thanksgiving to the gods.
When he had ended this, he promoted in honour his last-born child, and debased in rank his eldest sons.
Thus at last was revenge obtained for the burning of the Arawa, and the descendants of Tama-te-kapua emigrated, and came and dwelt in Pakotore, and Rangitihi was born there, and his children, and one of them came to Rangiwhakakapua, or Rotorua, and dwelt there; and afterwards one of his daughters went to the Whakatohea tribe, at Apotiki. After that Rangitihi and all his sons went to Ahuriri, to revenge the death of the husband of Rongomai-papa, and she was given up to them as a reward; then grew up to manhood Uenukuko-pako, and began to visit all the people subject to him at Whakamaru, at Maroa, at Tutukau, at Tuata, and he went and afterwards returned to Pakotore, and whilst going backwards and forwards, he lost his dog, named Potaka-tawhiti, at Mokoia; it was killed by Mata-aho and Kawa-arero.
He came back from Whakamaru to look for it, and when he found it had been killed, a great war was commenced against Roto-rua, and some were slain of each party. After this, Rangi-te-aorere, the son of Rangi-whakaekeau, grew up to man's estate; in his time they stormed and took the island of Mokoia, and Roto-rua was conquered by
the son of Rangitihi, who kept it still and still, until the multitude of men there increased very greatly, and spread themselves in all parts; and the descendants of Ngatoro-i-rangi also multiplied there, and some of them still remain at Roto-rua. Tumakoha begat Tarawhai, and Te Rangi-takaroro, was one of his sons; his second son was Tarewa, and his third was Taporahitaua.
---
Footnotes
145:1 A sharp instrument of war made of stone.
---
Next: Legend of the Emigration of Turi