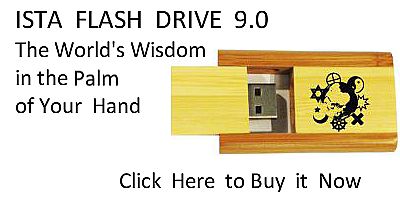 Sacred Texts
Pacific
Index
Previous
Next
---


Te Pito Te Henua, or Easter Island, by William J. Thompson, [1891], at sacred-texts.com
---
TRANSLATION OF EASTER ISLAND TABLETS.
APAI.
(Plates XXXVI and XXXVII.)
Timo to kakaha piki apai to roria aruki e tangata Mohonâkuta mohonga matangi eiri apai ia ra Techo i te ika mahoi rua matangi apai tirori mahoi rua matangi tahoi te tha tahoi hakavirri ia tapui rurenga tahri to ika tahoi to ata e tau ira tau na mimi hara rau kina ata rangi no no tupa kau k maka reva atea e tau ira matuku hara atarungi no no tapairu renga ava ki hoato.
Houa kata-kata hura matini ran hanga tamaru kia tun ama tavake toto tunmakeuka tantan mea te kura. Ki hi honga te kura e aku tapaini kari mao aku hoa-hoa tae kote kura mata ki rei aaku tapa iru nei kairi mai aku hora-hora tae kote kura.
Mata ki rei mata ku haka iri marai matairi maru matai maru ka irira tapui rei tapui ranga muku kiri mai aku hoa-hoa tae kote kura. Mata ki rei mata ku haka iri maru matai maru matai rara ku uira tapui rei tapui rei tapu ranga muku kairi mai aku hora-hora kapainga mai. E. tangaroa te mare kura hapai e haka ihi mo topa rei kura taku tapo rei hun atu arua tae haath rangi ura rangi hara-tua oaku matua oaku ma tenga otae ahiri noa ranga ki te rangi no te munniri a rua hiru te hetu, takiri ko mumu ana kia kake mao-mao ake. Haka tau Era a Nuku te atua. Atara kahiria a uka hopua. Tun haka maua kura. Tun te ha hei kura. Tun te tieuituiri kura. Tun te matangi e ria a mangaro.
Tun tahake oi taura te herunga, taku ohu tatuhinga tanku mato kapipiri te hetun tan aranga noi ruga vake noi runga.
Maruaua ha heire mana mahahine mauaira taake. Te herunga taku oho te tuhinga taku mata mata ka pipiri te hetu tau avanga no iringa vake-vake. No iri uga vake rei manana hahinie E to mai ran o tun e katau, râ, ka piapiri râ e to maraioturi e kakapura e kahakpiri e kahonotake mate aa tapu onote ariiki no Manana hahiue no Mananatake, a niramai to rangi kai a ku ia umika, uri te hainu tokotokona to ran e nui a tapu to tai nate ariiki. E hopu a ia e tapu te tai no to tapa iru e kore kaukau â ia haharua tau kapa tan kaiugoh i te an mata heuna, mariunga te hou i te an mataheune mariunga te houga ma tau arapeka hoa mai ia keho iti hiti aura hiti apauoko hue taka haahaarua tau kape tau hai ugoto piria tamu ara to uaua na Heke i kai te hunue kura te nahoapa, pue hatataka i te in mata mo tara haieka i te peka akatau o mirunga to hounga mo tara haieka. Panga tiorei nuku horo papa tara naeaki i to pou tuu. Panga te orei nuku horo papa hoake mataue uake tahau te nauai e oho to nauai e rai to nauau nauai kino noho avaava tauake te kete irnuga to niu ei ia hoa ko ni ni ei ia hoa o Rionou tona koake matone uake to nauai e oho to nauai e rai to nauai nauai nauai kino nohi ava ava taua kate kete iringa te niu haamatua nauai kino katangi to moko-moko uri katangi to moko-moko tea kohao kopirieuta moko-moko uri ua moko-moko tea takaia rangi kakae hoki i te atua. Mohao haruru vai e kahihinga ma to tougakapitia rangi moko-moko uri moko-moko tea kohao kopiri e atua mamairi kauaha itu atimo eae aruarua vori kahihiua mo to Tonga kahuhinga, ma te Tonga nui kahinga i tongarou kapitia rangi moko-moko uri moko-moko tea pruho kauaha uri korueiha Hangaroa, a Timeo eae e te Raki ete roroe taua erua aaku manu.
Hakarongo noa i te reo o te moa e vai-vai mahaui ia ure roroi renga aha iho nei e te ahiue ariikie onku ika na kio i varimariaria hopue hara koe e rara, a eau i te taura hiku raverave a hiro kai te teri hepo e tao koe hoki uapa te ingoa taua ika ko muma maranga ugaiatu ko pephu ko pepetangi. ko pepetangi taravi tavi. ko pepetangi tava taravi tava e hakanui koe ki te ehu koe ki te kapua. Tun hitu hare ka more koe kapai tue.
ENGLISH TRANSLATION OF APAI TRADITION.
Mohouakuta, the chief of a powerful clan, when about to make war to revenge the death of one of his relatives, who had been killed by treachery, summoned Timo, the builder of fowl-houses, and ordered him to construct on the windward side of the house of Techo, the fisherman, a fowl-house of one hundred crescent-shaped stakes. It was ordered that of the fowls captured in the war those with long tail-feathers, and the white ones, should be reserved and sent to this house for safe-keeping.
The warriors of the clan assembled promptly at the council-fire with
their faces brilliantly painted and wearing their distinctive shell necklaces.
The solemn ceremonies, attendant upon the declaration of war, were performed by the assembled braves, in accordance with the ancient customs handed down by their forefathers. Obeisance was first made to the sky, each warrior repeating the prayer. "May we be killed in battle if we neglect to worship the Great Spirit." The ceremonies concluded with obeisance to the god of feathers, each warrior wearing the feather-hat of his clan--Era Nuku, the god of feathers, whose costume consists of feathers for the head, feathers for the neck, and feathers to be waved by the wind. He who brings good luck when feathers are worn that are tied by a string of hair. He who protects the yams and potato plantations when feathers are tied upon a stick, and placed close together between the hills. He who keeps off the evil spirit when feathers are planted over the burial places.
The god of feathers, whose wife is Manana. Manana Take came from the skies. She once visited the land in the shape of a fish, which was captured and given to the king on account of its size and beauty. Recognizing the divine nature of the fish, the king was thereafter debarred from swimming in the sea.
(The next hieroglyphics on the tablet are supposed to have been written in some ancient language, the key to which has long ago been lost. After this unknown section the translation is continued as follows):
When the island was first created and became, known to our forefathers, the land was crossed with roads beautifully paved with flat stones. The stones were laid close together so artistically that no rough edges were exposed. Coffee-trees were growing close together along the borders of the road, that met overhead, and the branches were laced together like muscles. Heke was the builder of these roads, and it was he, who sat in the place of honor in the middle where the roads branched away in every direction. These roads were cunningly contrived to represent the plan of the web of the gray and black-pointed spider, and no man could discover the beginning or the end thereof.
(Here again are some sections of the tablet written in the characters that are not understood, after which the following translation is made:)
In that happy land, that beautiful land where, Romaha formerly lived with his beloved Hangaroa, and where Turaki used to listen to the voice of the fowl, and feed them with watery food. In that beautiful land that was governed by gods from heaven, and who lived in the water when it was cold. Where the black and white-pointed spider would have mounted to heaven, hat was prevented by the bitterness of the cold.
Where is our ancient queen? It is known that she was transformed into a fish that was finally caught in the still waters. A fish that had to be tied by the rope of Heros to be captured. Away, away, if you can not name the fish. That lovely fish with the short gills that was brought for food to our Great King, and was laid upon a dish that rocked this way and that. The same that afterwards formed the corner of the stone wall that led to the house of the Great Chief.


PLATE XXXVI.
OBVERSE OF EASTER ISLAND TABLET, "APAI."
(Original in possession of Bishop of Axieri.)


PLATE XXXVII.
REVERSE OF EASTER ISLAND TABLET, "APAI."
(Original in possession of Bishop of Axieri.)
---
Next: Text of the Easter Island Tablet: Atua Matariri