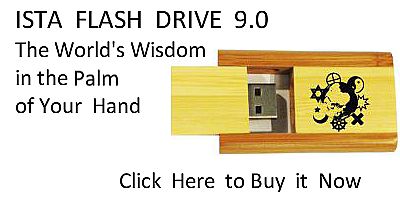 Sacred Texts
New Thought
Index
Next
---


Your Forces and How to Use Them, by Christian D. Larson, [1912], at sacred-texts.com
---
YOUR FORCES AND HOW TO USE THEM
BY
CHRISTIAN D. LARSON
Author of
"The Ideal Made Real," "The Great Within," "On The
Heights," "Mastery of Fate," "Poise and Power,"
"How to Stay Young," "Mastery of Self,"
"How Great Men Succeed," "The
Hidden Secret,"
"The Pathway
of Roses,"
etc.
L. N. FOWLER & CO.
7 Imperial Arcade, Ludgate Circus
LONDON, E. C.
THE NEW LITERATURE PUBLISHING COMPANY
CHICAGO.
[1912]
Scanned, Proofed and Formatted at sacred-texts.com by John Bruno Hare, July 2008. This text is in the public domain in the US because it was published prior to 1923.
Copyright 1912
BY
CHRISTIAN D. LARSON
P. F. PETTIBONE & CO.
Printers and Binders
Chicago


Click to enlarge
Dust Jacket



Click to enlarge
Front Cover and Spine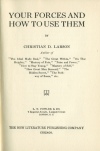 Click to enlarge
Title Page



Click to enlarge
Verso

---
Next: Contents