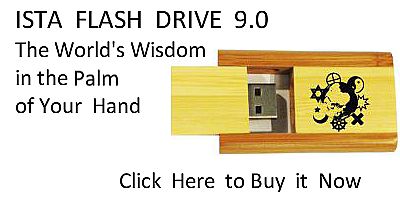 Sacred Texts
New Thought
Index
Next
---
Buy this Book at Amazon.com
---


Think and Grow Rich, by Napoleon Hill [1938], at sacred-texts.com
---
THINK and
GROW RICH
Teaching, for the first time, the famous Andrew Carnegie formula for money-making, based upon the THIRTEEN PROVEN STEPS TO RICHES.
Organized through 25 years of research, in collaboration with more than 500 distinguished men of great wealth, who proved by their own achievements that this philosophy is practical.
BY
NAPOLEON HILL
Author of
THE LAW OF SUCCESS
Philosophy
[© 1937, published 1938, currently public domain in US (see below)]
Published by THE RALSTON SOCIETY, Meriden, Conn.
scanned at sacred-texts.com, July 2006. Proofed and formatted by John Bruno Hare. This text is in the public domain in the United States by the terms of the Digital Millennium Copyright Act because it was published between 1923 and 1964 inclusive, and not renewed at the US Copyright office in a timely fashion. This electronic edition is not sponsored or endorsed by, or otherwise affiliated with Napoleon Hill, his family and heirs, the Napoleon Hill Foundation, the Ralston Society, or any past or present publishers of this book.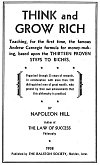 Click to enlarge
Title Page



Click to enlarge
Verso



Click to enlarge
Independent report on the lack of copyright renewal of this book by the law firm of Thomson Compumark

---
Next: What do you Want Most?