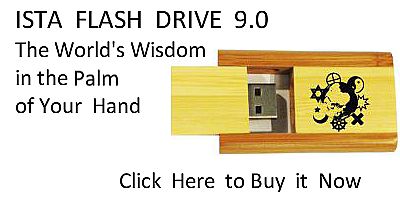 Sacred Texts
Nostradamus
Index
Previous
---
Buy this Book at Amazon.com
---


Oracles of Nostradamus, by Charles A. Ward, [1891], at sacred-texts.com
---
Appendix
Referred to at p. 157.
THE genuine and spurious portraits of Cromwell are numerous to such a degree, that they may almost be called innumerable; for they can never be counted, as no one man can get at them all to reckon them up. Their main authority is said to depend upon the works of four artists, Lely, Cooper, Walker, Faithorne. Samuel Butler, the author of the ever-marvelous "Hudibras," is thought to have painted a likeness, but it counts for nothing, as it is not now to be identified as existing in any collection. The first-named three are painters, the fourth is a great engraver.
In all these, Mr. Frederic Harrison professes to discover "singular resemblance" ["Cromwell," p. 32,] but considers that Cooper's is the most successful of them all. I find the first to be a most misleading statement. and one that may be disproved by anybody who will compare Cooper's likeness, as given in Carlyle's "Cromwell Letters" with the picture by Walker in the National Portrait Gallery. They differ in every particular,--in character, feature, temperament, and conformation. Scarcely do they agree even in the wart. There is nothing to identify them as representing the same individual. Either Lely copied Cooper, or Cooper copied Lely, and they accordingly, of course, correspond with each other; but truth is too much sacrificed to flattery by both these courtly painters, for us to suppose that their work corresponds very accurately with the sitter. Such examples of Faithorne as are readily accessible in the Print Room at the Museum convey no adequate idea of the man. Neither do they resemble Cooper, Lely, nor Walker's work. There is a profile print by Houbraken, an excellent performance, which is interesting as showing that both the chin and forehead receded greatly. There is also a very peculiar engraving of Thomas Simon's medal, which is very beautiful as a work of art. But here again the facial angle is simply villainous, with very mean diminutive eyes, and the dress almost clerical. The engraving from the Cooper at Sidney College gives the wart on the left brow instead of the right.
From such discrepant things it seems to me next to impossible to derive any correct notion regarding the face of Cromwell, except that the facial angle of the side face must have been unusually bad. Yet Mr. Harrison is able to express himself as follows:--
"No human countenance recorded is more familiar to us than that broad, solid face with the thick and prominent red nose; the heavy gnarled brow, with its historic wart; eyes firm, penetrating, sad; square jaw, and close-set mouth; scanty tufts of hair on lip and chin; long loose brown locks flowing down in waves on to the shoulder. His whole air breathing energy, firmness, passion, pity, and sorrow." Carlyle's fancy version is given below. 1
This being derived from a falsity, must itself be false. But is it not somewhat curious that friends and foes of Cromwell should alike sit down contentedly before this admirably executed miniature of Cooper's without devoting a second thought to its representative value as a portrait of the man in question? Its artistic felicity should be as nothing to the historical inquirer. Taken as a mere portrait, this Cooper is as valueless as Veronese's presentment of Alexander the Great; or as any fancy portrait of Oliver would be, if sent in by some skilled modern hand to the next May show at Burlington House.
Our sense of surprise increases, when we come to remember that we possess an authentic original to go by, in the shape of a mask still extant that was taken at death. Historians draw up rigmarole pen-and-ink portraits of their own, but are all silent about this, or make only casual mention of it as "the mask at the Statuaries," just as though it corresponded in every particular with Samuel Cooper's exquisite pigment-figment. Romancists delight in coloured detail gathered from history; and historians revel in romance when it saves them from searching into dry detail. In this case historical gossip slips in to illustrate the stringent veracity of Cromwell. When Lely was to take his portrait, he is said to have ordered him to be faithful in representing every blemish and defect, to paint warts and all, or he would not be paid. Lely knew what this meant, and acted accordingly. All portrait-painters flatter, they must to secure a practice; but, they ought to select the best aspect possible, for so far
it is what it professes to be, a likeness. Now the strong point with your court painter is, to throw in skillfully what is not there. In this Lely and Cooper have succeeded to admiration.
Walker, in his several portraits, gives us another set of varieties. His picture in the Portrait Gallery [Granger, "Biog. Hist.," iii. p. 290.] with Cromwell's son Richard as page tying on the father's scarf, has been finely engraved by Pierre Lombart. In this picture, which is a little wooden, we get an average-looking gentleman going to battle. A man we should have to look at three or four times before we should individualize him at all in the memory. Mr. Nobody riding to nowhere particular is the impression derived. Of the engraving, however, Evelyn says, and he knew Cromwell perfectly well, "that it gives the strongest resemblance of him." He therein physiognomically discovers "characters of the greatest dissimulation, boldness, cruelty, and ambition, in every stroke and touch." I can say nothing of this, for I have not seen the Lombart engraving. The picture does not convey the idea.
How pliantly subservient art was in those days, is well illustrated in another Cromwell engraving by the same Lombart. This artist had done, after Vandyke, a "Charles on horseback," from which he erased the face, and substituted that of Cromwell. The slender figure of the king had to do duty for the heavy-built brewer of Huntingdon. But times change, and we with them. So Peter reinstated the king. There must be impressions of this turn-face print in its three states; for no doubt copies were sold at every stage. The King is dead. God save the Protector! The Protector is dead. God save the King! The dead lion is never so good for the crowd as the live ass; irrespective of the latter creature being far more representative. A quality much sought after in modern governors.
There is a portrait of Cromwell affixed to Isaac Kimber's "Life of Oliver Cromwell," which he published anonymously [Granger, iii. 297]. This is pronounced in the "Letters of Mr. Hughes" to be most like the authentic family pictures of Cromwell. Vertue engraved it in 1724 for Rapin's "History of England," and when Granger wrote the picture was in the possession of Sir Thomas Frankland of Old Bond Street. I suppose this to be still in the hands of the Frankland-Russells of Chequers Court, who also possess a plaster cast of Cromwell's face. By the courtesy of the family I have been permitted to examine this; but it seems to me of ne value, and it has no history.
We come now to the terra-cotta bust by Edward Pierce, which is in the National Portrait Gallery, said to be taken from life. Pierce was an artist in the second generation. His father, of the same Christian name, was a painter, and assistant of Vandyke. Our Edward was trained for a statuary, and because the pupil of Edward Bird: he also acted as assistant to Sir Christopher Wren, and is said to have built St. Clement Danes under him. He did a bust of Wren, for the theatre at Oxford, and also
one of Newton, He died at Surrey street in the Strand, and was buried at the old Savoy. This bust of Cromwell was, to all appearance, modelled by him from a cast taken from life, and must therefore, as to measurement and bulk, be of life size.
I was kindly permitted by Mr. George Scharf, of the National Portrait Gallery, to take the dimensions of this bust by measurement, but practically they are not very useful, inasmuch as the head has a great abundance of short curly hair which of course in terra-cotta becomes perfectly solid, and thereby increases the circumference of the head by many inches.
The circumference, hair and all, at his brow is 28 2/8 inches.
Nape of neck to frontal bone, where it unites with nose 15 4/8 "
Breadth from car to ear at level of the central hole of each ear as near as can be approximated 6 2/8 "
This last measurement is, I believe, correct, but it is a dimension that only a large forceps could take with perfect certainty. It is so small, however, that I feel sure that the other two dimensions must be very far from giving the true osseous formation, so that several inches will have to be allowed off them for the hair. Again, the measurement between the tip of nose and back of head (9 5/8 inches) would also require that deductions be made for a wad of hair at the back. This measurement when reduced, and coupled with the third measurement given, indicates an undersized skull for a broad-built man of five feet eleven in stature.
As for the physiognomy, the nose, though far from fine, is somewhat aquiline, and the best of all the features of the face. The forehead is low, ill-formed, and mean. The mouth firm, cruel, deceitful. The jowl and chin sensual and gross almost to brutality. It is the face of a man of low passions, possibly ambitious, but of great duplicity, of a low-bred type, the type as of one sprung from a lower stratum of society than his history indicates him to have sprung from; and you may readily suppose that in exchanges of coarse buffoonery with the roughest trooper of his corps, he would have been quite within his own province and at home. His mother's portrait shows her also to have been a very masculine coarse-featured woman.
It is well perhaps to mention here a bust that Grose in a letter to Granger in 1774, calls "a masterly and spirited bust of Oliver Cromwell by one Bannier." It was then in Mr. Gostling's collection. He says it is like that engraving given in Rapin's "History." I imagine it therefore to be a fancy rendering, and of very small historic value.
The expert historians, and of course the general public together with them, are perfectly satisfied with the Cromwell presented to them by Samuel Cooper. I confess that I think it a most laughable presentment, and of quite impossible credence. I do not think Pierce's bust to be satisfactory, but I most certainly consider that it is the only likeness I have
had the opportunity of examining that conveys even a hint of what can be supposed to be the real appearance of the man. There is but one way now remaining to settle this question. It is very much to be regretted that, with so much pretence of a desire for historical accuracy, we should have allowed two hundred and fifty years to elapse without making the least attempt to settle this question.
We learn from Breval's "Travels" that at the Old Palace at Florence there is a cast preserved of Oliver Cromwell. The mould was obtained from Cromwell's face a few minutes after his decease, "through the dexterous management of the Tuscan resident in London." This, or a cast from it, ought immediately to be secured for our National Portrait Gallery. A copy of it would cost very little in either time, money, or trouble to secure; and when secured three or four should be cast in bronze, and placed in different museums so that one fire could not destroy all of them at once.
I feel almost sure that it will be found to confirm the bust of Pierce,, as being more like Cromwell than anything else that we possess. And further, as Pierce's work is by no means a grand achievement in the sculptor's art, I should hope to find in the Florence cast characteristic indications that are absent from Pierce's work. Grandeur of soul is incompatible with such a face as Pierce gives us. But I confess that I see no grandeur whatever that could be expressed by a man whose history it that of Oliver. His base success the world may worship if it will. I despise success if it must be obtained by Cromwell's methods. I observe that the great in history are always mean in fact; and I well know that you must say to all the men who have been triumphant, let no probing moralist come near you. Pitiable and contemptible is the man who can envy the great in the greatness of their crimes. I do not expect that the cast, if procured, will make the reading any better for Cromwell; but, if it should, I am quite ready to give him all the advantage of it. At present I hold that the face is villainous, like the man.
". . . ducitur unco,
Spectandus: gaudent omnes. Quæ labra? Quis illi
Vultus erat? Nunquam, si quid mihi credis, amavi
Hunc hominem."
JUVENAL, x. 66.
Still, love or no love, we have reached the end; and if we should confirm Pierce, the flesh and bones of the man thus revived will also confirm the epithets of Nostradamus, which first induced me to enter upon this investigation.
"Sir, I perceive that thou art a prophet."--John iv. 19.
"Quod est ante pedes, nemo spectat: cœli scrutantur plagas."--Cic., Divin., ii. 13.
This granted, a pig is nearest wisdom.
Μάντις ἄριστος, ὅστις εἰκάζει καλῶς.--WITSIUS, Miscel., p. 14.
The best analogist is the best prophet.
"L'observation des analogies universelles a été negligée, et c'est pour cela qu'on ne croit plus a la divination."--LEVI, Clef des Mystères, p. 216.
Μαντεῖον, ἐπὶ χείλεσι βασιλέως, ἐν δὲ κρίσει οὐ μὴ πλανηθῇ τὸ στόμα αὐτοῦ.--Prov. xvi. 10, LXX.
There is divination on a king's lips, and judgment fails not in his mouth.
ENVOY
---
Footnotes
306:1 "Stands some five feet ten or more; a man of strong solid stature, and dignified, now partly military carriage: the expression of him valour and devout intelligence,---energy and delicacy on a basis of simplicity. Fifty-four years old, gone April last; ruddy-fair complexion, bronzed by toil and age; light brown hair and moustache are getting streaked with grey. A figure of sufficient impressiveness;--not lovely to the man--milliner species, nor pretending to be so. Massive stature; big massive head, of somewhat leonine aspect, 'evident workshop and storehouse of a vast treasury of natural parts.' Wart above the right eyebrow; nose of considerable blunt aquiline proportions; strict yet copious lips, full of all tremulous sensibilities, and also, if need were, of all fierceness and rigours; deep loving eyes, call them grave, call them stern, looking from under those craggy brows, as if in life-long sorrow, and yet not thinking it sorrow, thinking it only labour, and endeavour:--on the whole. a right noble lion-face, and hero-face." (Carlyle, "Cromwell Letters," ii. p. 435).
"He that knows anything worth communicating and does not communicate it, let him be hanged by the neck."--Talmud, Sucah, p. 58.