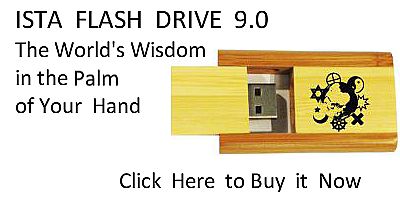 Sacred Texts
Legends & Sagas
Iceland
Index
Previous
---
158. OF FLOSI AND KARI
Now it is to be told of Kari that the summer after he went down to his ship and sailed south across the sea, and began his pilgrimage in Normandy, and so went south and got absolution and fared back by the western way, and took his ship again in Normandy, and sailed in her north across the sea to Dover in England.
Thence he sailed west, round Wales, and so north, through Scotland's firths, and did not stay his course till he came to Thraswick in Caithness, to master Skeggi's house.
There he gave over the ship of burden to Kolbein and David, and Kolbein sailed in that ship to Norway, but David stayed behind in the Fair Isle.
Kari was that winter in Caithness. In this winter his housewife died out in Iceland.
The next summer Kari busked him for Iceland. Skeggi gave him a ship of burden, and there were eighteen of them on board her.
They were rather late "boun," but still they put to sea, and had a long passage, but at last they made Ingolf's Head. There their ship was dashed all to pieces, but the men's lives were saved. Then, too, a gale of wind came on them.
Now they ask Kari what counsel was to be taken; but he said their best plan was to go to Swinefell and put Flosi's manhood to the proof.
So they went right up to Swinefell in the storm. Flosi was in the sitting-room. He knew Kari as soon as ever he came into the room, and sprang up to meet him, and kissed him, and sate him down in the high seat by his side.
Flosi asked Kari to be there that winter, and Kari took his offer. Then they were atoned with a full atonement.
Then Flosi gave away his brother's daughter Hildigunna, whom Hauskuld the priest of Whiteness had had to wife to Kari, and they dwelt first of all at Broadwater.
Men say that the end of Flosi's life was, that he fared abroad, when he had grown old, to seek for timber to build him a hall; and he was in Norway that winter, but the next summer he was late "boun"; and men told him that his ship was not seaworthy.
Flosi said she was quite good enough for an old and deathdoomed man, and bore his goods on shipboard and put out to sea. But of that ship no tidings were ever heard.
These were the children of Kari Solmund's son and Helga Njal's daughter--Thorgerda and Ragneida, Valgerda, and Thord who was burnt in Njal's house. But the children of Hildigunna and Kari, were these, Starkad, and Thord, and Flosi.
The son of Burning-Flosi was Kolbein, who has been the most famous man of any of that stock.
And here we end the STORY of BURNT NJAL.