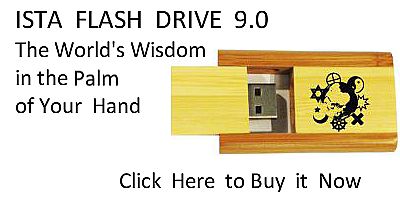 Sacred Texts
Legends & Sagas
Iceland
Index
Previous
Next
---
155. OF SIGNS AND WONDERS
It so happened one night that a great din passed over Brodir and his men, so that they all woke, and sprang up and put on their clothes.
Along with that came a shower of boiling blood.
Then they covered themselves with their shields, but for all that many were scalded.
This wonder lasted all till day, and a man had died on board every ship.
Then they slept during the day, but the second night there was again a din, and again they all sprang up. Then swords leapt out of their sheaths, and axes and spears flew about in the air and fought.
The weapons pressed them so hard that they had to shield themselves, but still many were wounded, and again a man died out of every ship.
This wonder lasted all till day.
Then they slept again the day after.
But the third night there was a din of the same kind, and then ravens flew at them, and it seemed to them as though their beaks and claws were of iron.
The ravens pressed them so hard that they had to keep them off with their swords, and covered themselves with their shields, and so this went on again till day, and then another man had died in every ship.
Then they went to sleep first of all, but when Brodir woke up, he drew his breath painfully, and bade them put off the boat. "For," he said, "I will go to see Ospak."
Then he got into the boat and some men with him, but when he found Ospak he told him of the wonders which had befallen them, and bade him say what he thought they bodcd.
Ospak would not tell him before he pledged him peace, and Brodir promised him peace, but Ospak still shrank from telling him till night fell.
Then Ospak spoke and said, "When blood rained on you, therefore shall ye shed many men's blood, both of your own and others. But when ye heard a great din, then ye must have been shown the crack of doom, and ye shall all die speedily. But when weapons fought against you, that must forebode a battle; but when ravens pressed you, that marks the devils which ye put faith in, and who will drag you all down to the pains of hell."
Then Brodir was so wroth that he could answer never a word, but he went at once to his men, and made them lay his ships in a line across the sound, and moor them by bearing their cables on shore at either end of the line, and meant to slay them all next morning.
Ospak saw all their plan, and then he vowed to take the true faith, and to go to King Brian, and follow him till his death- day.
Then he took that counsel to lay his ships in a line, and punt them along the shore with poles, and cut the cables of Brodir's ships. Then the ships of Brodir's men began to fall aboard of one another when they were all fast asleep; and so Ospak and his men got out of the firth, and so west to Ireland, and came to Connaught.
Then Ospak told King Brian all that he had learnt, and took baptism, and gave himself over into the king's hand.
After that King Brian made them gather force over all his realm, and the whole host was to come to Dublin in the week before Palm Sunday.
---
Next: 156. Brian's Battle