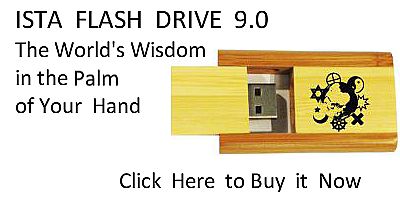 Sacred Texts
Legends & Sagas
Iceland
Index
Previous
Next
---
153. KARI GOES ABROAD
Those messmates Kari and Kolbein the Black put out to sea from Eyrar half a month later than Flosi and his companions from Hornfirth.
They got a fine fair wind, and were but a short time out. The first land they made was the Fair Isle, it lies between Shetland and the Orkneys. There that man whose name was David the White took Kari into his house, and he told him all that he had heard for certain about the doings of the burners. He was one of Kari's greatest friends, and Kari stayed with him for the winter.
There they heard tidings from the west out of the Orkneys of all that was done there.
Earl Sigurd bade to his feast at Yule Earl Gilli, his brother- in-law, out of the Southern isles; he had to wife Swanlauga, Earl Sigurd's sister; and then, too, came to see Earl Sigurd that king from Ireland whose name was Sigtrygg. He was a son of Olaf Rattle, but his mother's name was Kormlada; she was the fairest of all women, and best gifted in everything that was not in her own power, but it was the talk of men that she did all things ill over which she had any power.
Brian was the name of the king who first had her to wife, but they were then parted. He was the best-natured of all kings. He had his seat in Connaught, in Ireland; his brother's name was Wolf the Quarrelsome, the greatest champion and warrior; Brian's foster-child's name was Kerthialfad. He was the son of King Kylfi, who had many wars with King Brian, and fled away out of the land before him, and became a hermit; but when King Brian went south on a pilgrimage, then he met King Kylfi, and then they were atoned, and King Brian took his son Kerthialfad to him, and loved him more than his own sons. He was then full grown when these things happened, and was the boldest of all men.
Duncan was the name of the first of King Brian's sons; the second was Margad; the third, Takt, whom we call Tann, he was the youngest of them; but the elder sons of King Brian were full grown, and the briskest of men.
Kormlada was not the mother of King Brian's children, and so grim was she against King Brian after their parting, that she would gladly have him dead.
King Brian thrice forgave all his outlaws the same fault, but if they misbehaved themselves oftener, then he let them be judged by the law; and from this one may mark what a king he must have been.
Kormlada egged on her son Sigtrygg very much to kill King Brian, and she now sent him to Earl Sigurd to beg for help.
King Sigtrygg came before Yule to the Orkneys, and there, too, came Earl Gilli, as was written before.
The men were so placed that King Sigtrygg sat in a high seat in the middle, but on either side of the king sat one of the earls. The men of King Sigtrygg and Earl Gilli sate on the inner side away from him, but on the outer side away from Earl Sigurd, sate Flosi and Thorstein, son of Hall of the Side, and the whole hall was full.
Now King Sigtrygg and Earl Gilli wished to hear of these tidings which had happened at the burning, and so, also, what had befallen since.
Then Gunnar Lambi's son was got to tell the tale, and a stool was set for him to sit upon.
---
Next: 154. Gunnar Lambi's Son's Slaying