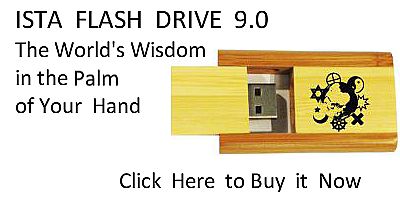 Sacred Texts
Legends & Sagas
Iceland
Index
Previous
Next
---
117. NJAL AND SKARPHEDINN TALK TOGETHER
Now, we must say how Njal said to Skarphedinn.
"What plan have ye laid down for yourselves, thou and thy brothers and Kari?"
"Little reck we of dreams in most matters," said Skarphedinn; "but if thou must know, we shall ride to Tongue to Asgrim Ellidagrim's son, and thence to the Thing; but, what meanest thou to do about thine own journey, father?"
"I shall ride to the Thing," says Njal, "for it belongs to my honour not to be severed from your suit so long as I live. I ween that many men will have good words to say of me, and so I shall stand you in good stead, and do you no harm."
There, too, was Thorhall Asgrim's son, and Njal's fosterson. The sons of Njal laughed at him because he was clad in a coat of russet, and asked how long he meant to wear that?
"I shall have thrown it off," he said, "when I have to follow up the blood-feud for my foster-father."
"There will ever be most good in thee," said Njal, "when there is most need of it."
So they all busked them to ride away from home, and were nigh thirty men in all, and rode till they came to Thursowater. Then came after them Njal's kinsmen, Thorleif Crow, and Thorgrim the Big; they were Holt-Thorir's sons, and offered their help and following to Njal's sons, and they took that gladly.
So they rode altogether across Thursowater, until they came on Laxwater bank, and took a rest and baited their horses there, and there Hjallti Skeggi's son came to meet them, and Njal's sons fell to talking with him, and they talked long and low.
"Now, I will show," said Hjallti, "that I am not blackhearted; Njal has asked me for help, and I have agreed to it, and given my word to aid him; he has often given me and many others the worth of it in cunning counsel."
Hjallti tells Njal all about Flosi's doings. They sent Thorhall on to Tongue to tell Asgrim that they would be there that evening; and Asgrim made ready at once, and was out of doors to meet them when Njal rode into the town."
Njal was clad in a blue cape, and had a felt hat on his head, and a small axe in his hand. Asgrim helped Njal off his horse, and led him and sate him down in his own seat. After that they all went in, Njal's sons and Kari. Then Asgrim went out.
Hjallti wished to turn away, and thought there were too many there; but Asgrim caught hold of his reins, and said he should never have his way in riding off, and made men unsaddle their horses, and led Hjallti in and sate him down by Njal's side; but Thorleif and his brother sat on the other bench and their men with them.
Asgrim sate him down on a stool before Njal, and asked, "What says thy heart about our matter?"
"It speaks rather heavily," says Njal, "for I am afraid that we shall have no lucky men with us in the suit; but I would, friend, that thou shouldest send after all the men who belong to thy Thing, and ride to the Althing with me."
"I have always meant to do that," says Asgrim; "and this I will promise thee at the same time, that I will never leave thy cause while I can get any men to follow me."
But all those who were in the house thanked him, and said that was bravely spoken. They were there that night, but the day after all Asgrim's band came thither.
And after that they all rode together till they come up on the Thing-field, and fit up their booths.
---
Next: 118. Asgrim And Njal's Sons Pray Men For Help