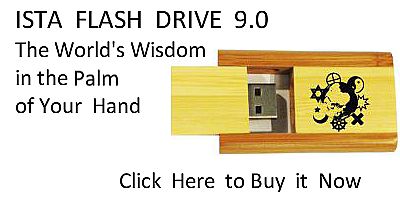 Sacred Texts
Legends & Sagas
Iceland
Index
Previous
Next
---
112. THE PEDIGREE OF GUDMUND THE POWERFUL
There was a man named Gudmund the Powerful, who dwelt at Modruvale in Eyjafirth. He was the son of Eyjolf the son of Einar (1). Gudmund was a mighty chief, wealthy in goods; he had in his house a hundred hired servants. He overbore in rank and weight all the chiefs in the north country, so that some left their homesteads, but some he put to death, and some gave up their priesthoods for his sake, and from him are come the greatest part of all the picked and famous families in the land, such as "the Pointdwellers" and the "Sturlungs" and the "Hvamdwellers," and the "Fleetmen," and Kettle the Bishop, and many of the greatest men.
Gudmund was a friend of Asgrim Ellidagrim's son, and so he hoped to get his help.
ENDNOTES:
(1) Einar was the son of Audun the Bald, the son of Thorolf Butter, the son of Thorstein the Unstable, the son of Grim with the Tuft. The mother of Gudmund was Hallberg, the daughter of Thorodd Helm, but the mother of Hallbera was Reginleifa, daughter of Saemund the South-islander; after him is named Saemundslithe in Skagafirth. The mother of Eyjolf, Gudmund's father, was Valgerda Runolf's daughter; the mother of Valgerda was Valbjorg, her mother was Joruna the Disowned, a daughter of King Oswald the Saint. The mother of Einar, the father of Eyjolf, was Helga, a daughter of Helgi the Lean, who took Eyjafirth as the first settler. Helgi was the son of Eyvind the Easterling. The mother of Helgi was Raforta, the daughter of Kjarval, the Erse King. The mother of Helga Helgi's daughter, was Thoruna the Horned, daughter of Kettle Flatnose, the son of Bjorn the Rough-footed, the son of Grim, Lord of Sogn. The mother of Grim was Hervora, but the mother of Hervora was Thorgerda, daughter of King Haleyg of Helgeland. Thorlauga was the name of Gudmund the Powerful's wife, she was a daughter of Atli the Strong, the son of Eilif the Eagle. the son of Bard, the son of Jalkettle, the son of Ref, the son of Skidi the Old. Herdisa was the name of Thorlauga's mother, a daughter of Thord of the Head, the son of Bjorn Butter- carrier, the son of Hroald the son of Hrodlaug the Sad, the son of Bjorn Ironside, the son of Ragnar Hairybreeks, the son of Sigurd Ring, the son of Randver, the son of Radbard. The mother of Herdisa Thord's daughter was Thorgerda Skidi's daughter, her mother was Fridgerda, a daughter of Kjarval, the Erse King.
---
Next: 113. Of Snorri The Priest, And His Stock