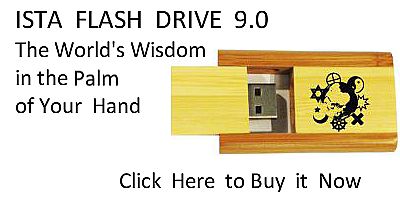 Sacred Texts
Legends & Sagas
Iceland
Index
Previous
Next
---
102. THE WEDDING OF HAUSKULD, THE PRIEST OF WHITENESS
Now we must take up the story, and say that Njal spoke thus to Hauskuld, his foster-son, and said, "I would seek thee a match."
Hauskuld bade him settle the matter as he pleased, and asked whether he was most likely to turn his eyes.
"There is a woman called Hildigunna," answers Njal, "and she is the daughter of Starkad, the son of Thord Freyspriest. She is the best match I know of."
"See thou to it, foster-father," said Hauskuld; "that shall be my choice which thou choosest."
"Then we will look thitherward," says Njal.
A little while after, Njal called on men to go along with him. Then the sons of Sigfus, and Njal's sons, and Kari Solmund's son, all of them fared with him and they rode east to Swinefell.
There they got a hearty welcome.
The day after, Njal and Flosi went to talk alone, and the speech of Njal ended thus, that he said, "This is my errand here, that we have set out on a wooing-journey, to ask for thy kinswoman Hildigunna."
"At whose hand?" says Flosi.
"At the hand of Hauskuld, my foster-son," says Njal.
"Such things are well meant," says Flosi, "but still ye run each of you great risk, the one from the other; but what hast thou to say of Hauskuld?"
"Good I am able to say of him," says Njal; "and besides, I will lay down as much money as will seem fitting to thy niece and thyself, if thou wilt think of making this match.
"We will call her hither," says Flosi, "and know how she looks on the man."
Then Hildigunna was called, and she came thither.
Flosi told her of the wooing, but she said she was a proudhearted woman.
"And I know not how things will turn out between me and men of like spirit; but this, too, is not the least of my dislike, that this man has no priesthood or leadership over men, but thou hast always said that thou wouldest not wed me to a man who had not the priesthood."
"This is quite enough," says Flosi, "if thou wilt not be wedded to Hauskuld, to make me take no more pains about the match."
"Nay! " she says, "I do not say that I will not be wedded to Hauskuld if they can get him a priesthood or a leadership over men; but otherwise I will have nothing to say to the match."
"Then," said Njal, "I will beg thee to let this match stand over for three winters, that I may see what I can do."
Flosi said that so it should be.
"I will only bargain for this one thing," says Hildigunna, "if this match comes to pass, that we shall stay here away east."
Njal said he would rather leave that to Hauskuld, but Hauskuld said that he put faith in many men, but in none so much as his foster-father.
Now they ride from the east.
Njal sought to get a priesthood and leadership for Hauskuld, but no one was willing to sell his priesthood, and now the summer passes away till the Althing.
There were great quarrels at the Thing that summer, and many a man then did as was their wont, in faring to see Njal; but he gave such counsel in men's lawsuits as was not thought at all likely, so that both the pleadings and the defence came to naught, and out of that great strife arose, when the lawsuits could not be brought to an end, and men rode home from the Thing unatoned.
Now things go on till another Thing comes. Njal rode to the Thing, and at first all is quiet until Njal says that it is high time for men to give notice of their suits.
Then many said that they thought that came to little, when no man could get his suit settled, even though the witnesses were summoned to the Althing, "and so," say they, "we would rather seek our rights with point and edge."
"So it must not be," says Njal, "for it will never do to have no law in the land. But yet ye have much to say on your side in this matter, and it behoves us who know the law, and who are bound to guide the law, to set men at one again, and to ensue peace. 'Twere good counsel, then, methinks, that we call together all the chiefs and talk the matter over."
Then they go to the Court of Laws, and Njal spoke and said, "Thee, Skapti Thorod's son and you other chiefs, I call on, and say, that methinks our lawsuits have come into a dead lock, if we have to follow up our suits in the Quarter Courts, and they get so entangled that they can neither be pleaded nor ended. Methinks, it were wiser if we had a Fifth Court, and there pleaded those suits which cannot be brought to an end in the Quarter Courts."
"How," said Skapti, "wilt thou name a Fifth Court, when the Quarter Court is named for the old priesthoods, three twelves in each quarter?"
"I can see help for that," says Njal, "by setting up new priesthoods, and filling them with the men who are best fitted in each Quarter, and then let those men who are willing to agree to it, declare themselves ready to join the new priest's Thing."
"Well," says Skapti, "we will take this choice; but what weighty suits shall come before the court?"
"These matters shall come before it," says Njal,--"all matters of contempt of the Thing, such as if men bear false witness, or utter a false finding; hither, too, shall come all those suits in which the judges are divided in opinion in the Quarter Court; then they shall be summoned to the Fifth Court; so, too, if men offer bribes, or take them, for their help in suits. In this court all the oaths shall be of the strongest kind, and two men shall follow every oath, who shall support on their words of honour what the others swear. So it shall be also, if the pleadings on one side are right in form, and the other wrong, that the judgment shall be given for those that are right in form. Every suit in this court shall be pleaded just as is now done in the Quarter Court, save and except that when four twelves are named in the Fifth Court, then the plaintiff shall name and set aside six men out of the court, and the defendant other six; but if he will not set them aside, then the plaintiff shall name them and set them aside as he has done with his own six; but if the plaintiff does not set them aside, then the suit comes to naught, for three twelves shall utter judgment on all suits. We shall also have this arrangement in the Court of Laws, that those only shall have the right to make or change laws who sit on the middle bench, and to this bench those only shall be chosen who are wisest and best. There, too, shall the Fifth Court sit; but if those who sit in the Court of Laws are not agreed as to what they shall allow or bring in as law, then they shall clear the court for a division, and the majority shall bind the rest; but if any man who has a seat in the Court be outside the Court of Laws and cannot get inside it, or thinks himself overborne in the suit, then he shall forbid them by a protest, so that they can hear it in the Court, and then he has made all their grants and all their decisions void and of none effect, and stopped them by his protest."
After that, Skapti Thorod's son brought the Fifth Court into the law, and all that was spoken of before. Then men went to the Hill of Laws, and men set up new priesthoods: In the Northlanders' Quarter were these new priesthoods. The priesthood of the Melmen in Midfirth, and the Laufesingers' priesthood in the Eyjafirth.
Then Njal begged for a hearing, and spoke thus: "It is known to many men what passed between my sons and the men of Gritwater when they slew Thrain Sigfus' son. But for all that we settled the matter; and now I have taken Hauskuld into my house, and planned a marriage for him if he can get a priesthood anywhere; but no man will sell his priesthood, and so I will beg you to give me leave to set up a new priesthood at Whiteness for Hauskuld."
He got this leave from all, and after that he set up the new priesthood for Hauskuld; and he was afterwards called Hauskuld, the Priest of Whiteness.
After that, men ride home from the Thing, and Njal stayed but a short time at home ere he rides east to Swinefell, and his sons with him, and again stirs in the matter of the marriage with Flosi; but Flosi said he was ready to keep faith with them in everything.
Then Hildigunna was betrothed to Hauskuld, and the day for the wedding feast was fixed, and so the matter ended. They then ride home, but they rode again shortly to the bridal, and Flosi paid down all her goods and money after the wedding, and all went off well.
They fared home to Bergthorsknoll, and were there the next year, and all went well between Hildigunna and Bergthom. But the next spring Njal bought land in Ossaby, and hands it over to Hauskuld, and thither he fares to his own abode. Njal got him all his household, and there was such love between them all, that none of them thought anything that he said or did any worth unless the others had a share in it.
Hauskuld dwelt long at Ossaby, and each backed the other's honour, and Njal's sons were always in Hauskuld's company. Their friendship was so warm, that each house bade the other to a feast every harvest, and gave each other great gifts; and so it goes on for a long while.
---
Next: 103. The Slaying Of Hauskuld Njal's Son