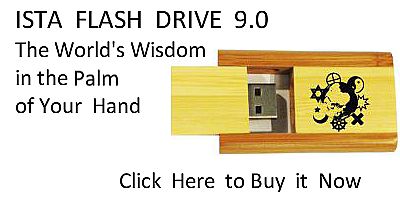 Sacred Texts
Legends & Sagas
Iceland
Index
Previous
Next
---
99. OF GEST ODDLEIF'S SON
Gest Oddleit's son dwelt at Hagi on Bardastrand. He was one of the wisest of men, so that he foresaw the fates and fortunes of men. He made a feast for Thangbrand and his men. They fared to Hagi with sixty men. Then it was said that there were two hundred heathen men to meet them, and that a Baresark was looked for to come thither, whose name was Otrygg, and all were afraid of him. Of him such great things as these were said, that he feared neither fire nor sword, and the heathen men were sore afraid at his coming. Then Thangbrand asked if men were willing to take the faith, but all the heathen met spoke against it.
"Well," says Thangbrand, "I will give you the means whereby ye shall prove whether my faith is better. We will hallow two fires. The heathen men shall hallow one and I the other, but a third shall be unhallowed; and if the Baresark is afraid of the one that I hallow, but treads both the others, then ye shall take the faith."
"That is well spoken," says Gest, "and I will agree to this for myself and my household."
And when Gest had so spoken, then many more agreed to it.
Then it was said that the Baresark was coming up to the homestead, and then the fires were made and burnt strong. Then men took their arms and sprang up on the benches, and so waited.
The Baresark rushed in with his weapons. He comes into the room, and treads at once the fire which the heathen men had hallowed, and so comes to the fire that Thangbrand had hallowed, and dares not to tread it, but said that he was on fire all over. He hews with his sword at the bench, but strikes a crossbeam as he brandished the weapon aloft. Thangbrand smote the arm of the Baresark with his crucifix, and so mighty a token followed that the sword fell from the Baresark's hand.
Then Thangbrand thrusts a sword into his breast, and Gudleif smote him on the arm and hewed it off. Then many went up and slew the Baresark.
After that Thangbrand asked if they would take the faith now?
Gest said he had only spoken what he meant to keep to.
Then Thangbrand baptized Gest and all his house and many others. Then Thangbrand took counsel with Gest whether he should go any further west among the firths, but Gest set his face against that, and said they were a hard race of men there, and ill to deal with, "but if it be foredoomed that this faith shall make its way, then it will be taken as law at the Althing, and then all the chiefs out of the districts will be there."
"I did all that I could at the Thing," says Thangbrand, "and it was very uphill work."
"Still thou hast done most of the work," says Gest, "though it may be fated that others shall make Christianity law; but it is here as the saying runs, 'No tree falls at the first stroke.'"
After that Gest gave Thangbrand good gifts, and he fared back south. Thangbrand fared to the Southlander's Quarter, and so to the Eastfirths. He turned in as a guest at Bergthorsknoll, and Njal gave him good gifts. Thence he rode east to Alftafirth to meet Hall of the Side. He caused his ship to be mended, and heathen men called it "Iron-basket." On board that ship Thangbrand fared abroad, and Gudleif with him.
---
Next: 100. Of Gizur The White And Hjallti